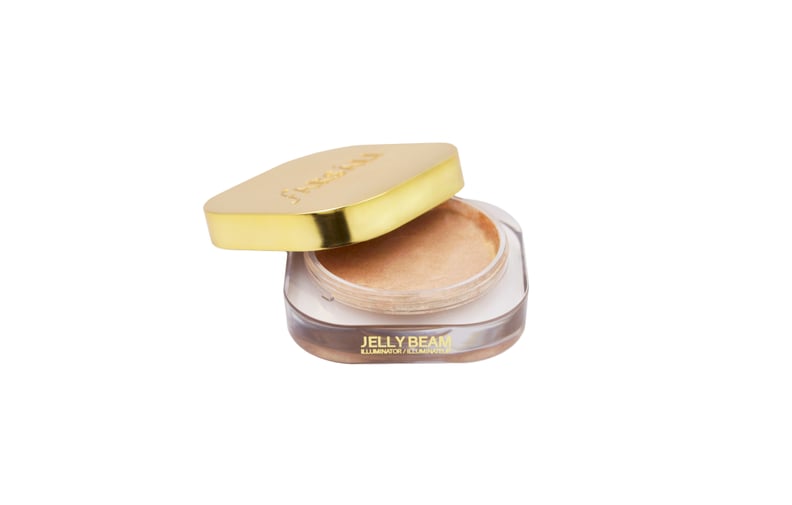 Farsali has quickly established itself as a major player in the beauty space. Even with just three products, including the influencer-favorite Unicorn Essence, the indie brand got picked up by Sephora.com. Now, we are excited to announce that Farsali expanded its offering to include a fresh, innovative product. Meet Jelly Beam, the line's first-ever highlighter.
Jelly Beam has a unique formula in that it sits like a jelly in the container, glides on like a gel, but sets like a powder. The hybrid is described as a wet-satin finish. Observe it in action below!
Here you can see the color:
Jelly Beam also offers skincare benefits, thanks to sodium hyaluronate and brown seaweed extract. These are both nourishing ingredients.
What is also different about Jelly Beam is how many ways you can use it. Try it as makeup (on top of cheeks, eyelids, etc.), or make your own luminous concoction. It is meant to be mixed with Farsali oil serums and foundation. You can even add a drop to your body moisturizer for a head-to-toe sheen.
Good news: Jelly Beam Illuminator in Glazed ($40) just became available at Sephora. Also, the fact that this initial iteration of Jelly Beam has a shade name hints there could be additional colors coming — fingers crossed!