TikTok's Gelxdaddy Talk Manicures and Social Media Fame
How 1 Man's Love For His Partner Led to a TikTok-Famous Nail Account
As POPSUGAR editors, we independently select and write about stuff we love and think you'll like too. If you buy a product we have recommended, we may receive affiliate commission, which in turn supports our work.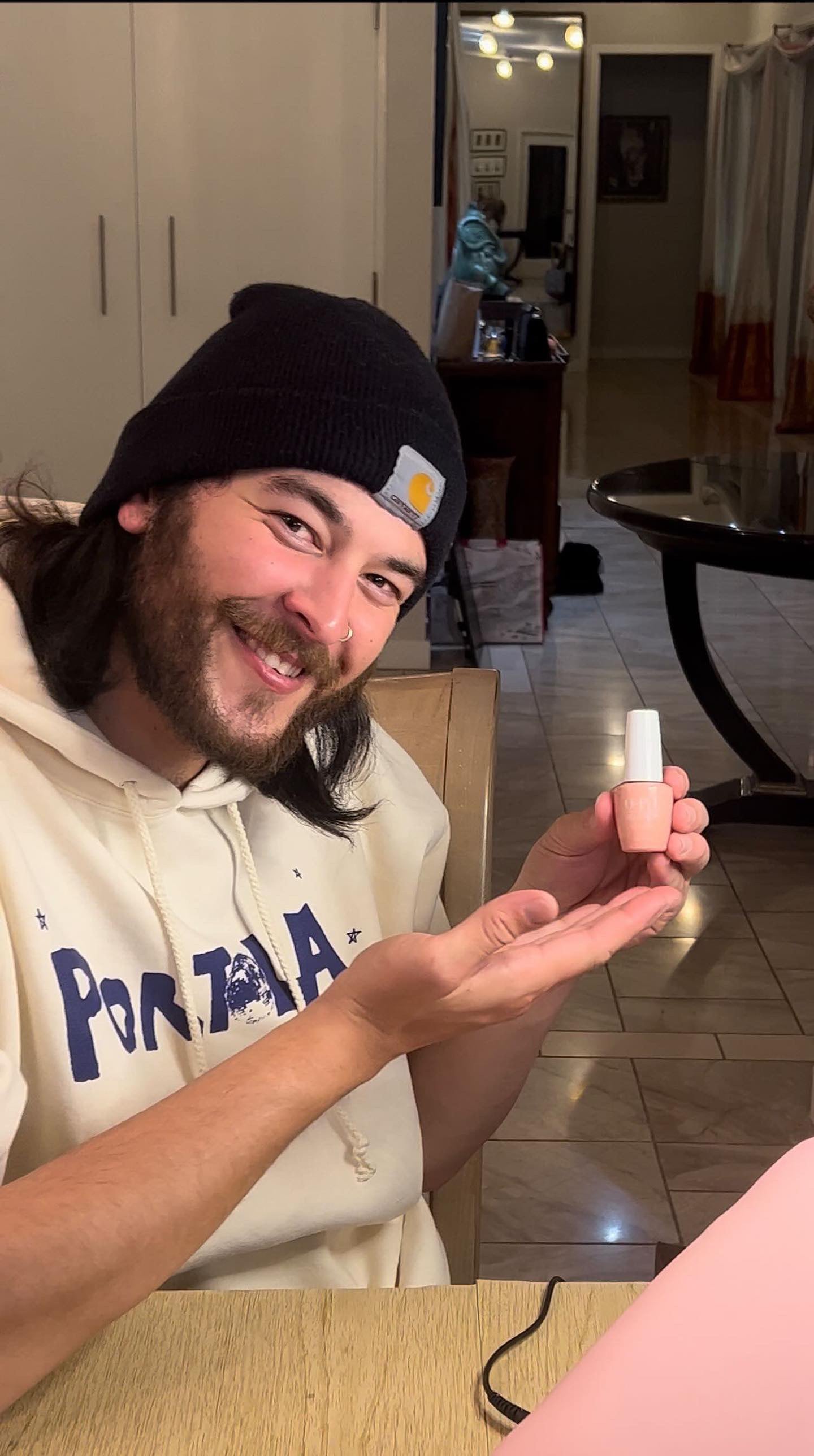 Image Source: Jayshree Kalia
They say love makes you do the darndest things, but have you ever learned an entirely new skill just to make your partner happy? So goes the story of Jayshree Kalia and Dakota Rowe, the couple behind the popular TikTok nail account Gelxdaddy.
After Kalia decided to start doing her nails at home to save money, Rowe noticed that she would quickly grow frustrated with the process. "I would listen to her struggle and curse under her breath about how hard it was," Rowe tells POPSUGAR. "Then every 20 minutes, she would go, 'You know, you would be really good at this.' So I told her I would try it out." Wanting to give Kalia the opportunity to try the trendy manicures she saw on the app for a fraction of the cost, Rowe took on the task of learning how to do Gel-X nails.
Thus, the now-viral TikTok account was born.
"When he agreed to do my nails, I thought, 'You know what? I'm going to make a TikTok video about this,'" Kalia says. "I had never made a TikTok before, but that first video did really well, and I thought we should definitely document this journey." Viewers have been loving the chance to follow Rowe's progress; their most popular video to date stands at about 24 million views. Comments often read something along the lines of: "he's our boyfriend now," "if he wanted to, he would," and "Where can I find one of these?," just to spotlight a few.
Throughout this process, Rowe has realized that doing nails is similar to another creative outlet that he often partakes in: woodworking. "When you're working with wood, you have to be flowy so you don't chip it," Rowe says. "Then that kind of transfers over to when I'm doing nails. I have to flow with the brush, or else my lines are going to be super jacked up . . . You have to be precise but not too much so."
Image Source: Jayshree Kalia
With nearly every video they create going viral, the duo focus more on their relationship than their newfound fame. "Doing this has definitely resulted in us spending a lot of time together, which I like," Rowe says. "With our busy schedules, this created time for us to just be with each other face to face." Kalia adds: "It's a bonding time."
Quality time aside, Rowe has noted that the experience could even lead to an interest in cosmetology school. "I've definitely considered it," Rowe says. "I know it would teach me how to fine-tune a lot of techniques that I'm already doing, I would be my own boss, and I would be more artistic. That's pretty cool."
As Rowe has gotten better at doing nails, he's come to rely on a few of his favorite polish brands and products, which, he says, have made this process much smoother. "We love Aprés, for sure," Kalia says. "Their soft gels are unmatched." Their favorite shade of nail polish? The OPI Gel Color Put It in Neutral ($21).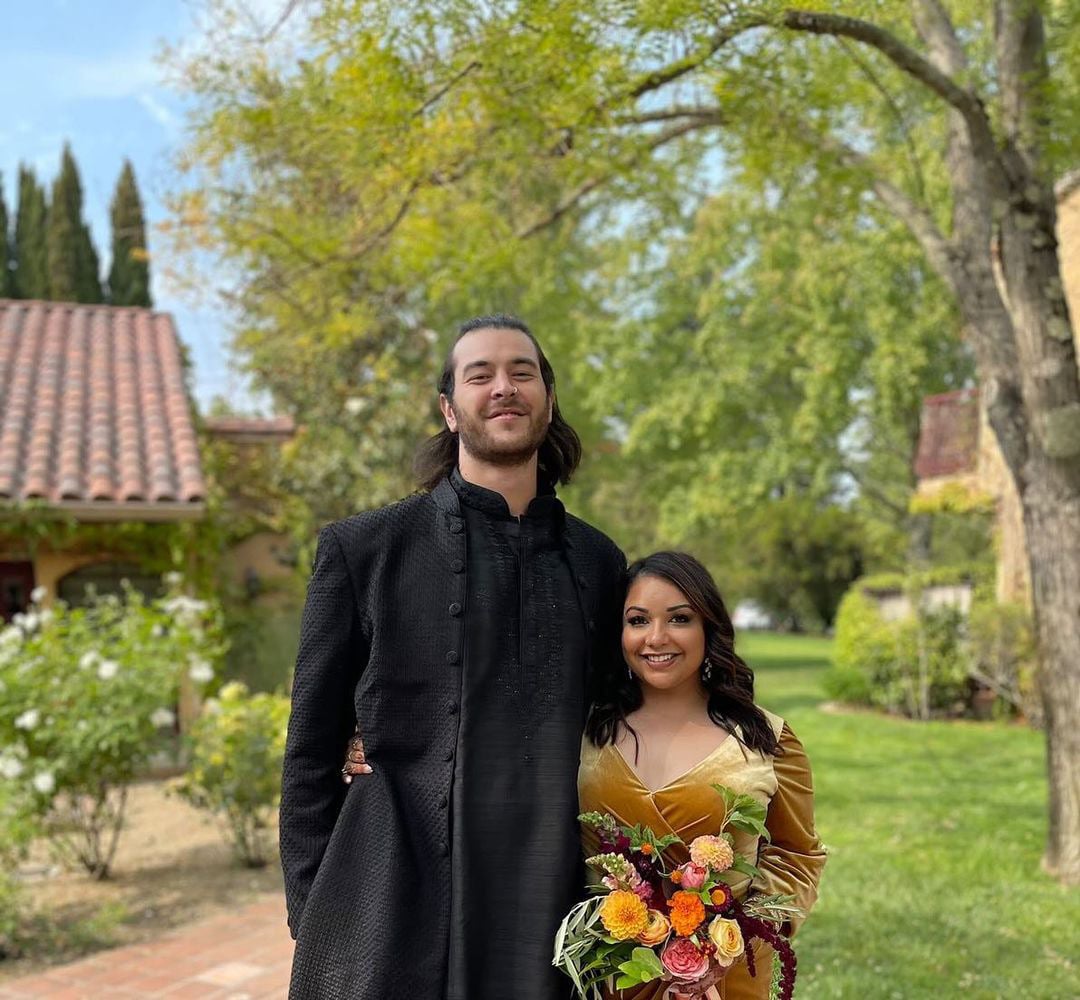 Image Source: Jayshree Kalia
When looking ahead to the future, the duo want to carve out their own lane in the nail-care space. "It would be really cool if one day Dakota got his own gel brand or a collaboration," Kalia says. "We didn't mean to have a platform — I'm a social worker, and he works in the cannabis industry — but we're both passionate about our respective roles in this journey, so I think we can do something big."