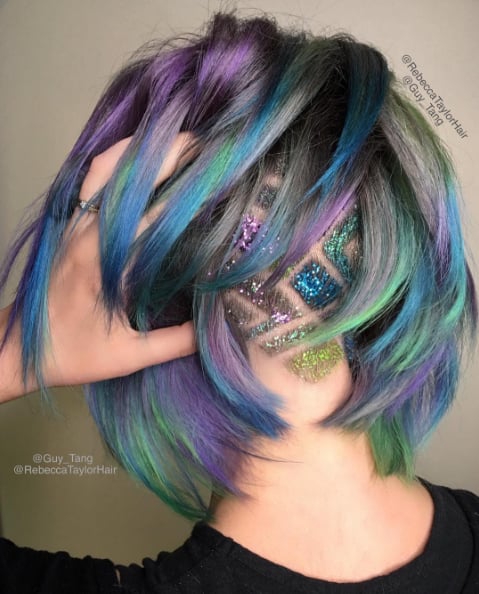 Instagram | guy_tang
Undercut "tattoos" are not a new trend, but they've seen a surge in popularity thanks to the international obsession with rainbow hair. In case you're unfamiliar, this style consists of women shaving intricate geometric designs at the napes of their necks. The motif is completely hidden by long hair — that is, until the wearer puts her strands up into a bun or ponytail.
Colorist Guy Tang, who has shown us the perils of heat styling on rainbow colors, has crafted the next incredible take on undercut tattoos: glitter undercuts! He collaborated with stylist Rebecca Taylor to combine the edgy tattoo design with the fun and festive glitter roots trend. The result is completely jaw-dropping and would seriously turn heads at a music festival! See for yourself.