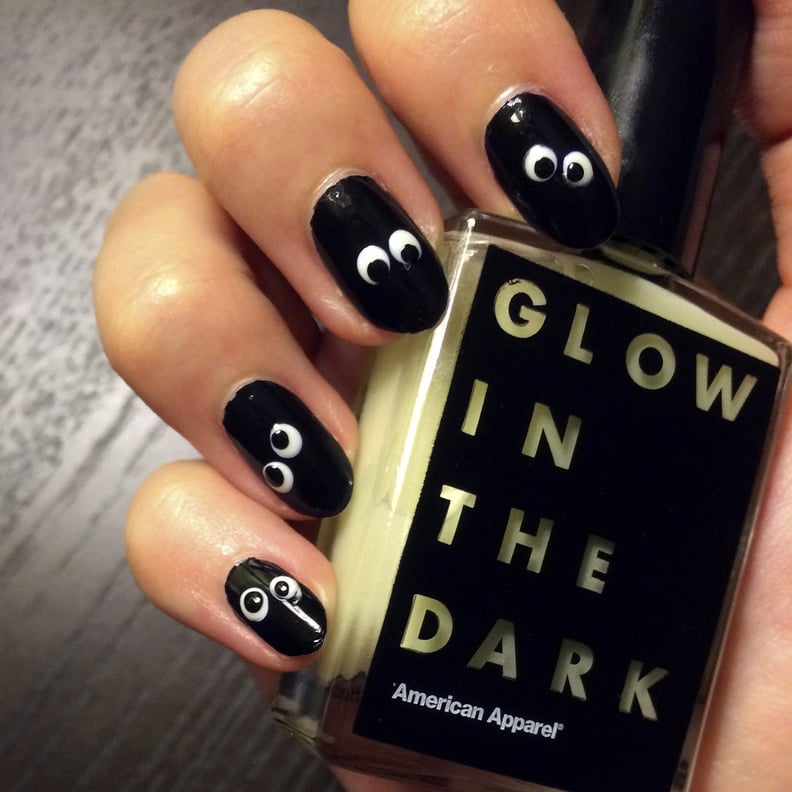 As POPSUGAR editors, we independently select and write about stuff we love and think you'll like too. If you buy a product we have recommended, we may receive affiliate commission, which in turn supports our work.
When it comes to eye-catching nail art, sometimes less is more and it's all about the details. This Halloween, you don't have to be skilled in hand-painting fine details to master a spooky look that wows. Keep reading to see how to create this googly-eyed design that also glows in the dark!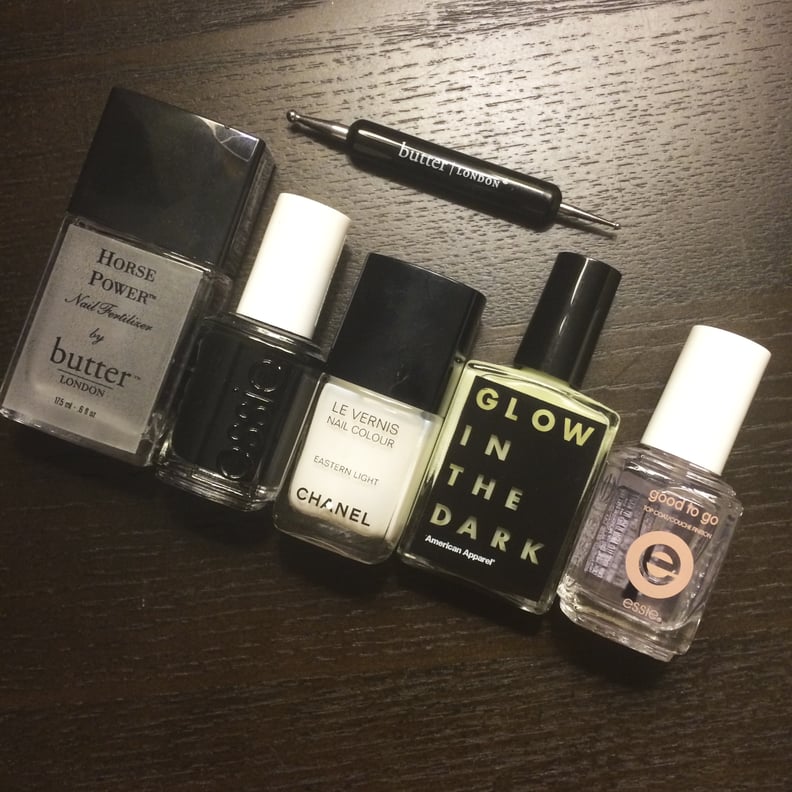 The Products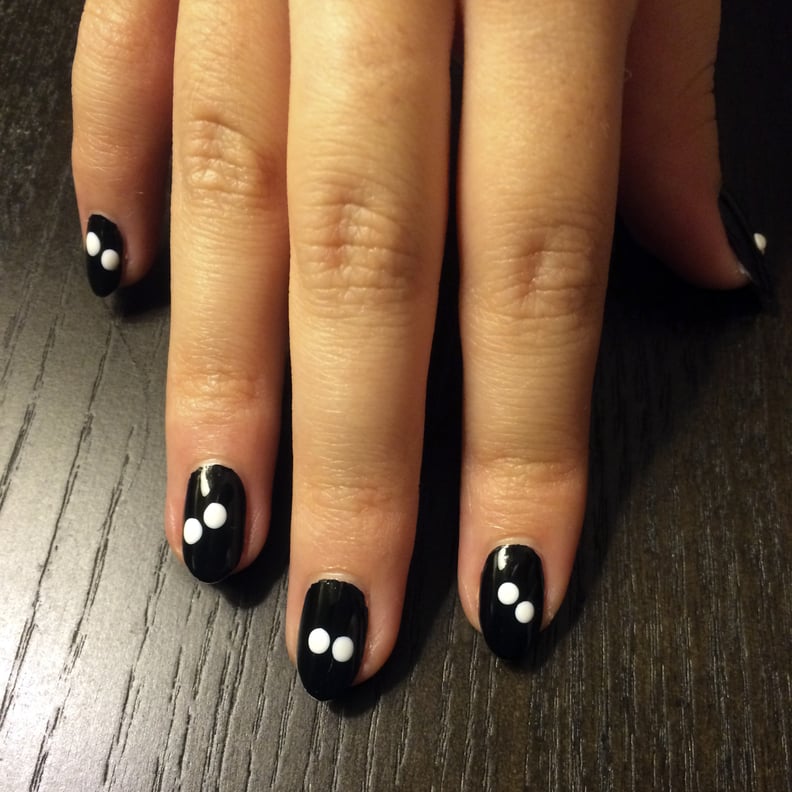 Step 1
After you've applied your base coat and two layers of the base polish — I chose black — use the larger end of the dotting tool to make two white spots on each finger. These will be the whites of the eyes. I made them irregular, so they're not on the same spot on each finger.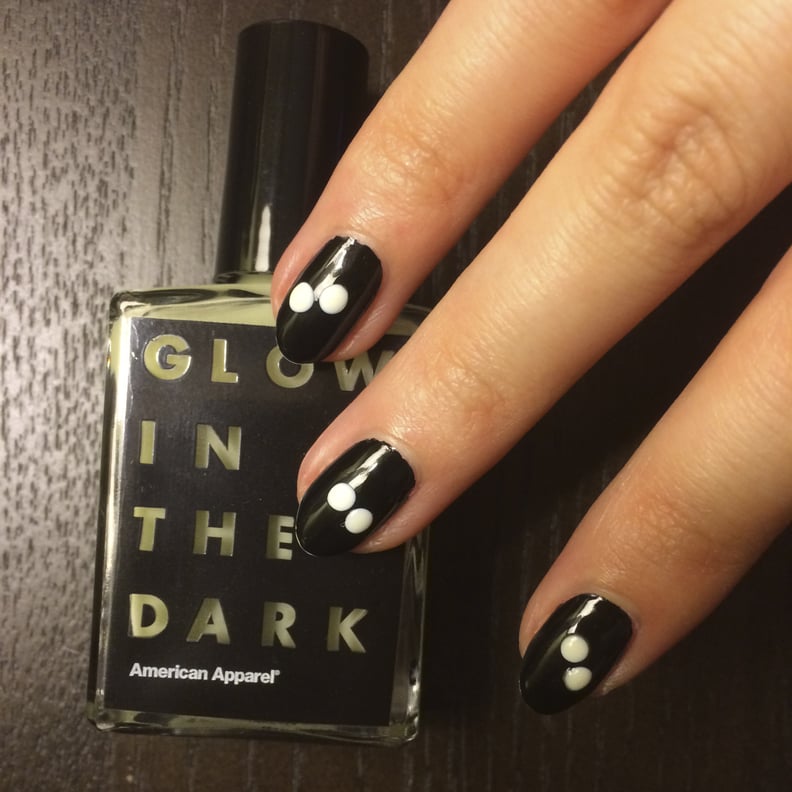 Step 2
Wipe off your dotting tool and then go back with the glow-in-the-dark polish and apply on top of the white polish with the dotting tool. This will make the whites of the eyes light up when the lights go out.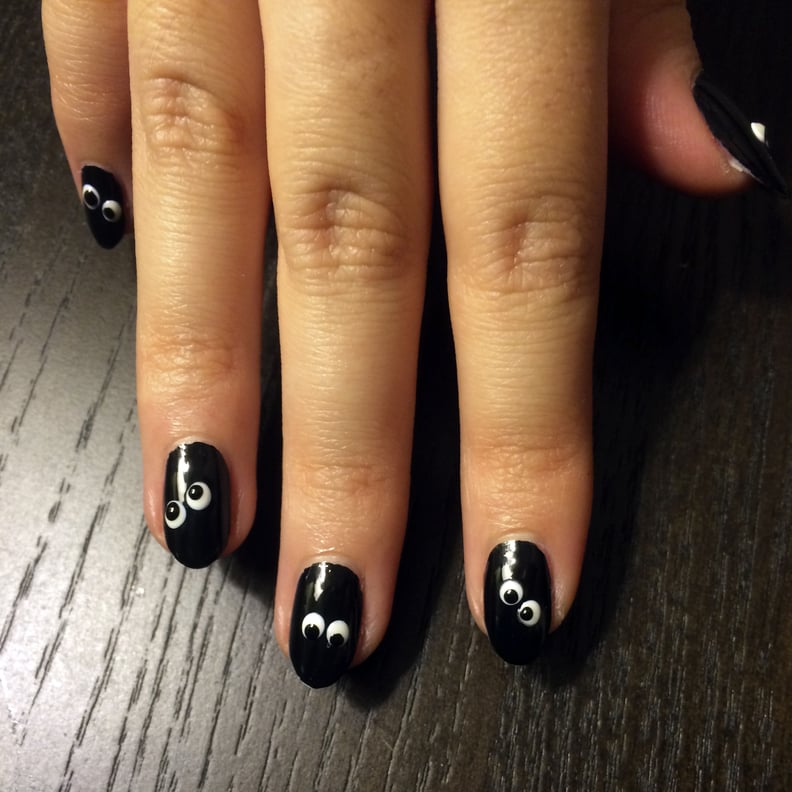 Step 3
Clean off your dotting tool again, and this time use the smaller side to create the black dots of the eyes.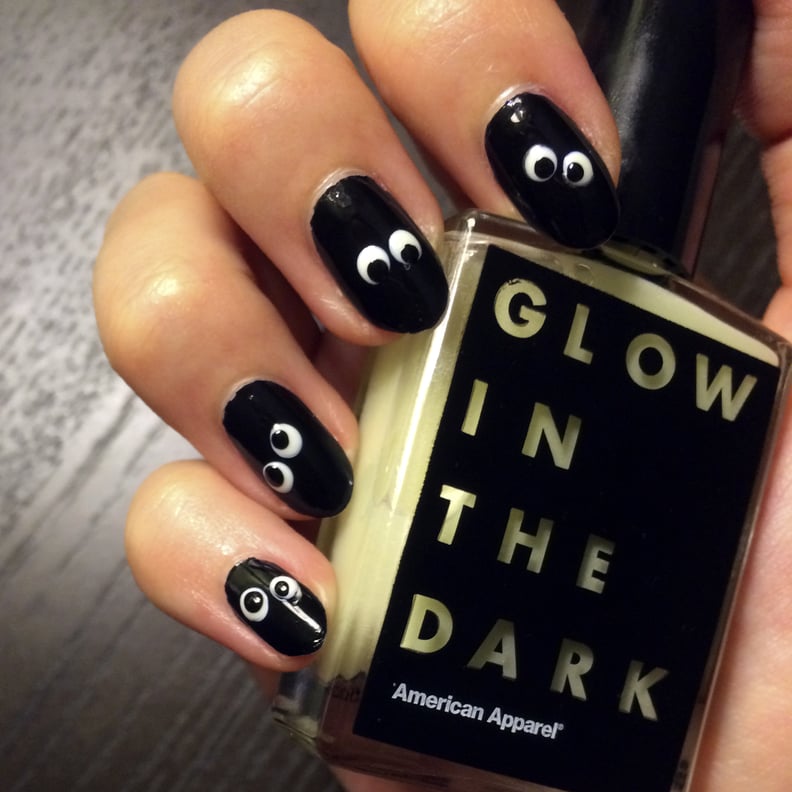 The Final Look
Because there are a few layers of polish to make the eyes, I waited for the polish to dry before applying my top coat so the eyes wouldn't bleed. But seal in your look and watch as all eyes stay on your mani as the lights go out!