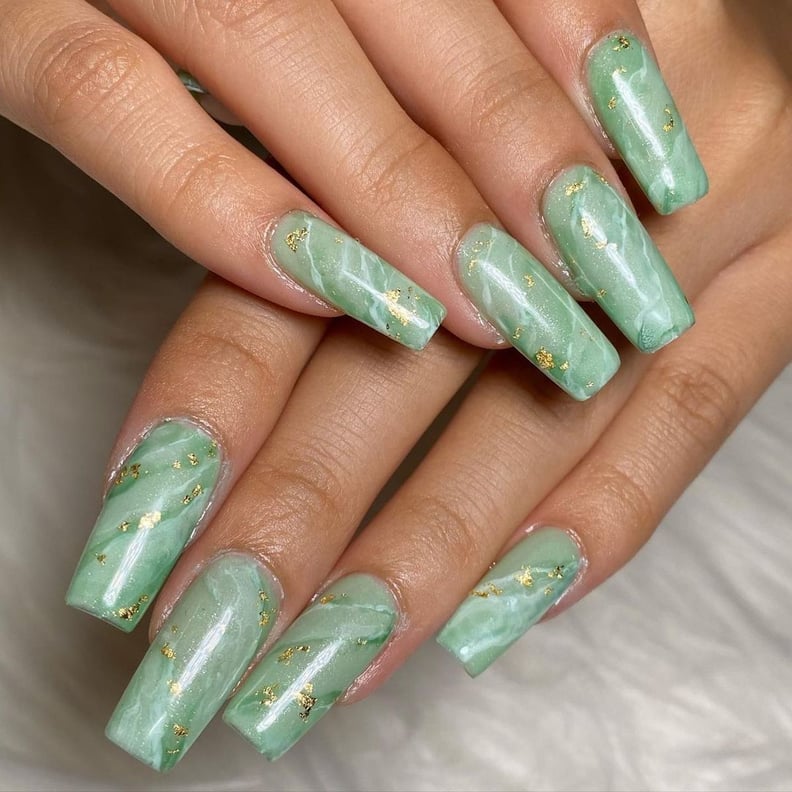 When looking ahead to fall to see what beauty trends are on the horizon, you can thank Lizzo for the top contender in the nail category: jade manicures. It's the perfect design to carry us from the bright and color patterns of summer manis to the muted, nature-inspired nail trends of fall.
Inspired by one of the most precious stones in Chinese culture, symbolizing luck, happiness, and balance, these manicures exude calm, which is exactly the kind of energy we want to bring into the new season. The soft shade of green combined with the tranquil, swirly pattern of this design makes for a serene experience every time you look at your fingertips.
There are so many ways you can take the nail-art style; because of the crystal's natural beauty, it can be worn alone and still be attention-grabbing. However, some people, including Lizzo, enjoy dressing up the design with embellishments and foils (usually in gold, which is a complementary color to the green base) or combining it with a french manicure.
Ahead, check out all of the different ways you can wear this manicure and get inspiration for your own twist on the jade nail-art trend.