Lizzo's Setting Trends With Her Green Jade Nail Art Design
Lizzo Is Setting Trends Yet Again With Her New Green Jade Manicure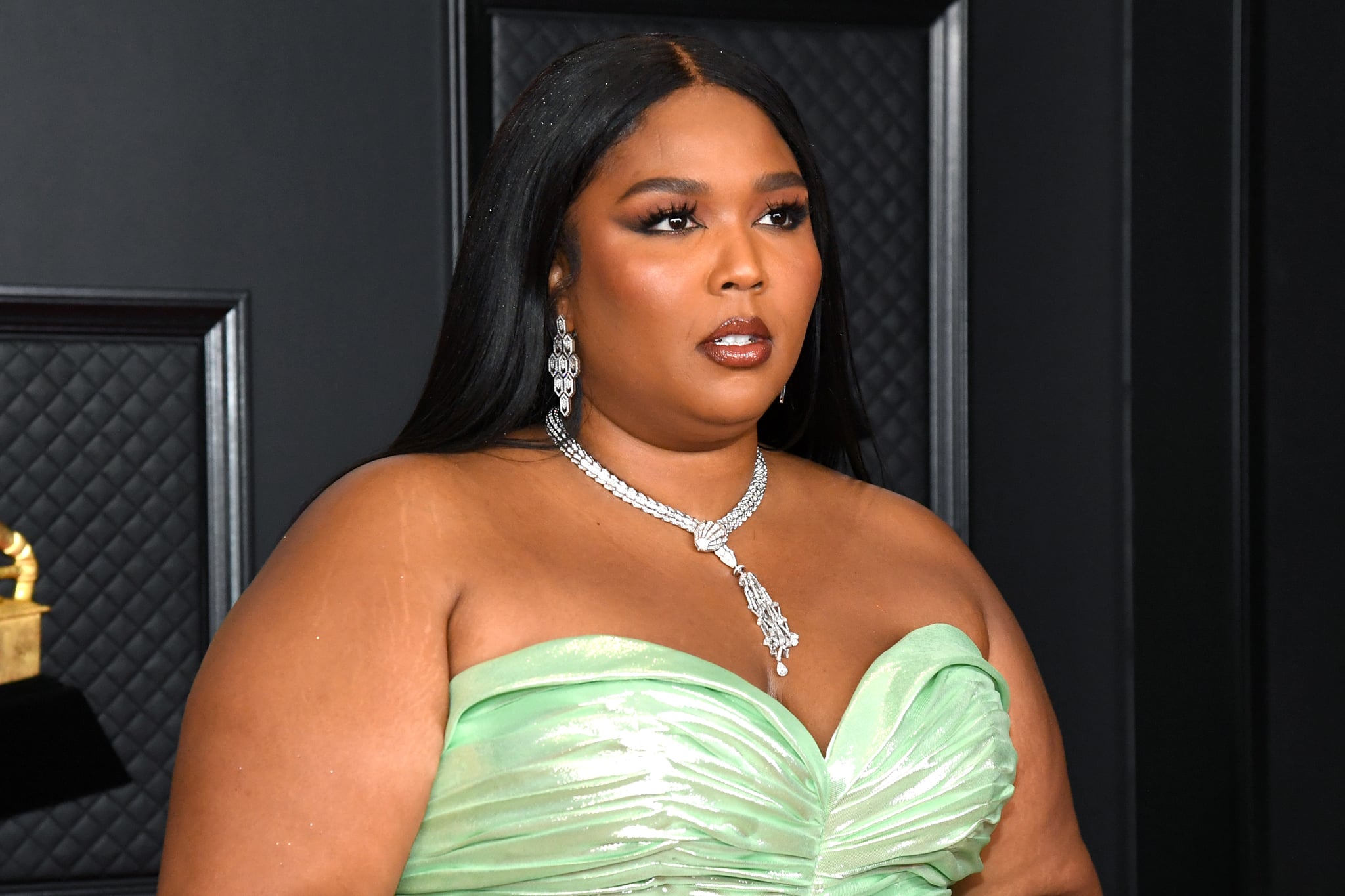 Image Source: Getty Images/Kevin Mazur
Lizzo said "bye-bye" to her pink french gummy-bear nails and hello to green jade nail art this week. In a video posted on the singer's TikTok, she showed her mani transformation from start to finish by giving her followers a close-up look at her old nails before moving the camera in real close to her hand and pulling back out to transition to her new nail-art design.
The green-jade-inspired nails are the work of Lizzo's go-to celebrity manicurist, Eri Ishizu. The pointed, stiletto-shaped tips were in a swirly green pattern and featured gold decals on each finger that read "Souf west."
Lizzo has been experimenting with beauty a lot lately, from bleaching her eyebrows to trying on pink hair for size, and she's documented it all on social media.
Get a closer look at Lizzo's green jade nail art ahead.