You spent all Summer growing out those mermaid waves, and now that Autumn is upon us, you don't want to cut them but you still crave a change. Go for a new hair hue, instead! Fall is the ideal time to dye your strands, because you don't have to worry about the sun or chlorine altering the formula. Plus, it's a back-to-school rite of passage (even if you graduated a very long time ago).
We quizzed a bevy of color experts on what the hottest hues and dye trends are this season. Everything from exposed roots to subtly lighter tips to shocking blue is going to be major for Fall. Keep reading and get ready to screenshot one of these photos for your stylist!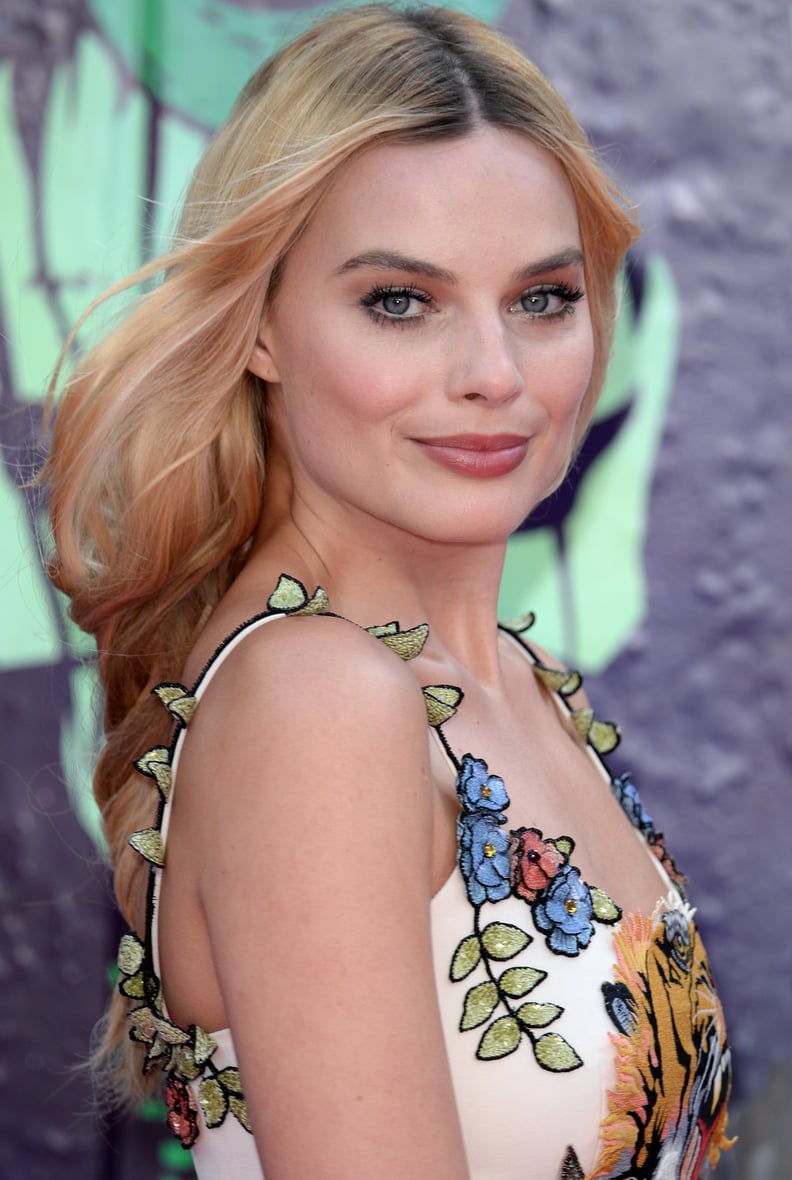 Rose Gold Blond
The color: Rose Gold Blond
Description: "For a modern touch, keep most brightness around the face while staying a bit deeper in the roots throughout the crown," said Butterfly Studio colorist Tamara DeFelice. "Concentrate highlights around the middle to ends of the hair. This keeps maintenance lower, and adds instant depth to the look." You can see it here on Margot Robbie, whose slightly pink-tinted blond is not quite strawberry.
Who it works for: "This color will accentuate the peach and gold tones in women with warmer skin tones," she said. "Also, it will bring out the honey tones in their eyes."
Technique: "Play up your Fall blond by asking [your stylist] to add in hues of rich rose gold and butterscotch," she noted.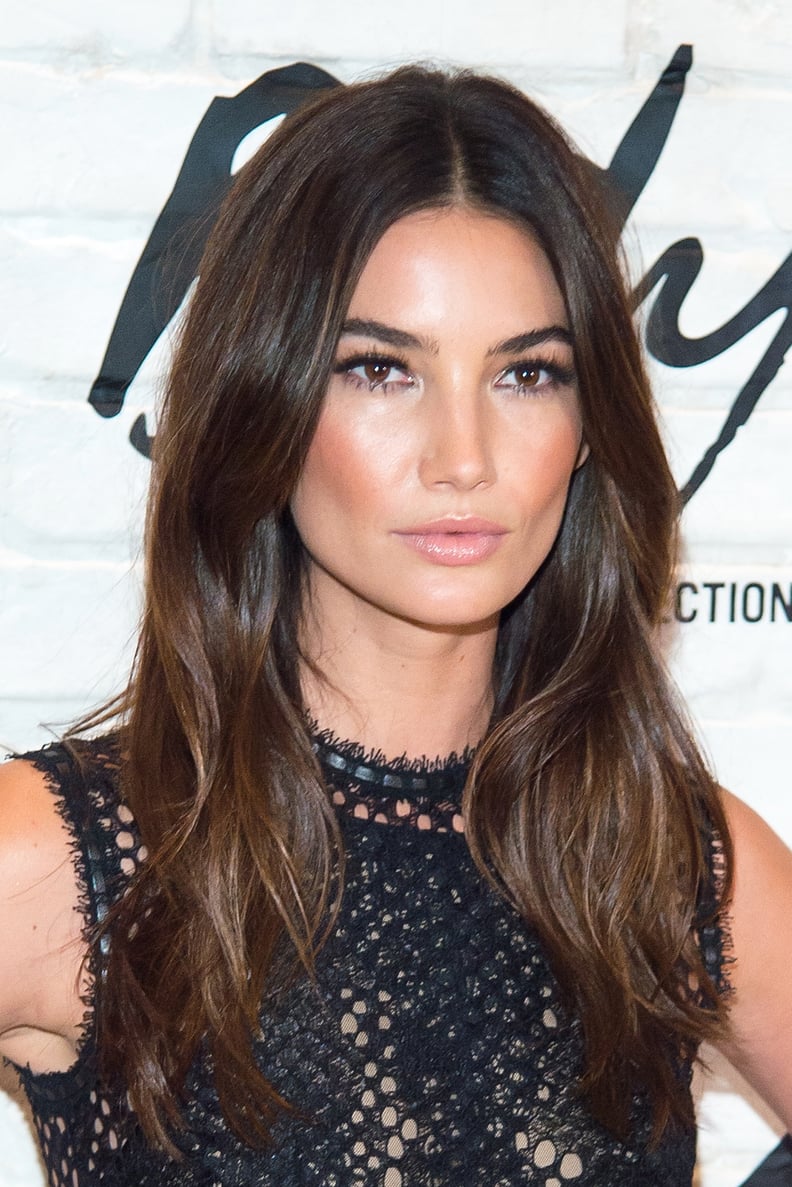 Cool Dimensional Brunette
The color: Cool Dimensional Brunette
Description: "This is a great way to transition some of the lightness Summer gave you into soft dimension for the season," DeFelice said, describing the shade as "a dark icy brunette with soft ribbons of lighter brown highlights" (as seen on the mid-to-ends of Lily Aldridge's hair). She went on, "Think shades like walnut and sandy brown."
Who it works for: DeFelice suggests the look for olive and cooler skin tones. "The depth from the brown will give a nice contrast to olive skin tones and the highlights will flatter any yellow hues in the skin or eyes," she explained.
Technique: "Ask for lowlights through the crown to bring some depth through," she said. "Finish with a cool-toned gloss all over to refresh and deepen ends, and give it instant high shine! For girls with warmer skin, opt for a rich, chestnut gloss to enhance the honey tones in your skin."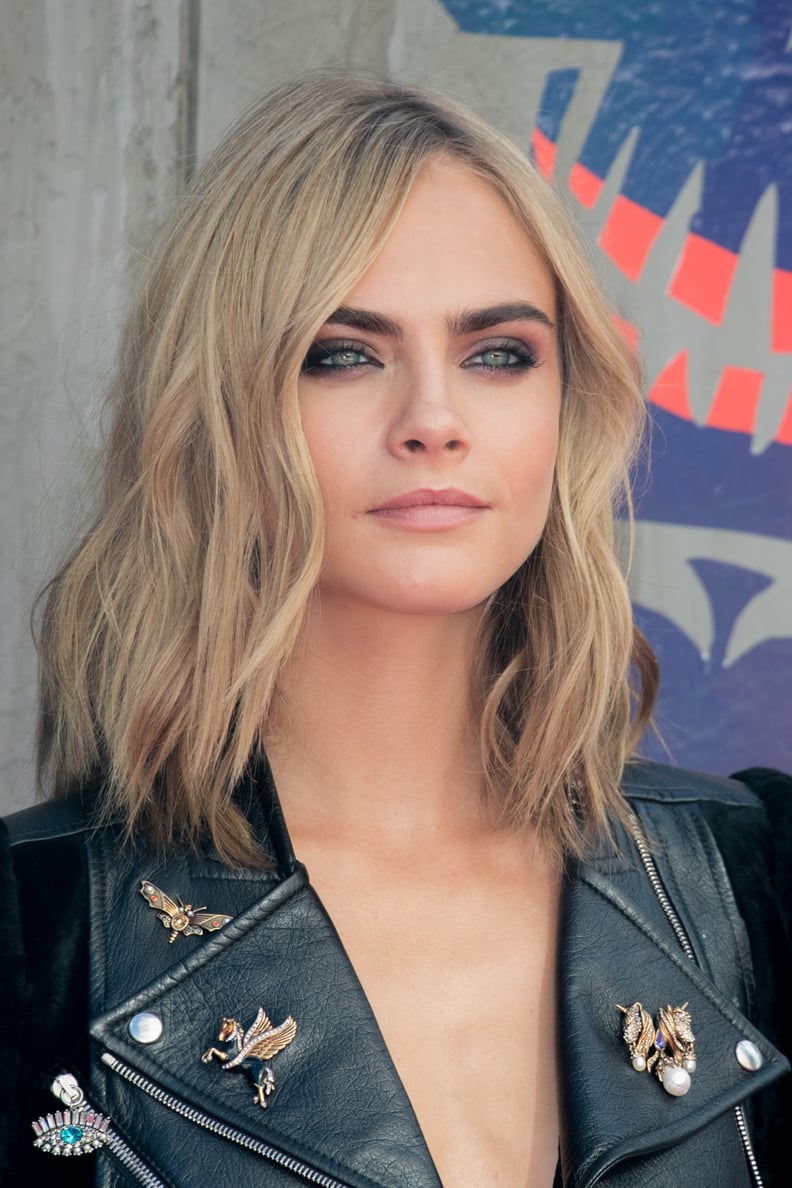 Wheat Blond
The color: Wheat Blond
Description: Wheat blond is a culmination of several tones including gold, neutral, and beige, explained Kari Hill, a L'Oréal Paris celebrity colorist. The dimensions in Cara Delevingne's color show off the dye trend flawlessly.
Who it works for: "This is a very universal hue, which can work on most hair types and skin tones," she said. "If you have a gold skin tone, you can easily have more of a golden wheat tone. If you have pink undertones, you can beige it out a bit more. However, because of the neutralness of this color, you can wear it when you are either tan or pale. It also has an overall soft look due to the subtleness of the highlights."
Technique: "If you're getting this service at a salon, book for a full or partial highlight," she explained. "Make sure in your consultation to ask for subtle baby lights — just a lot of them, so as not to have a stripey outcome."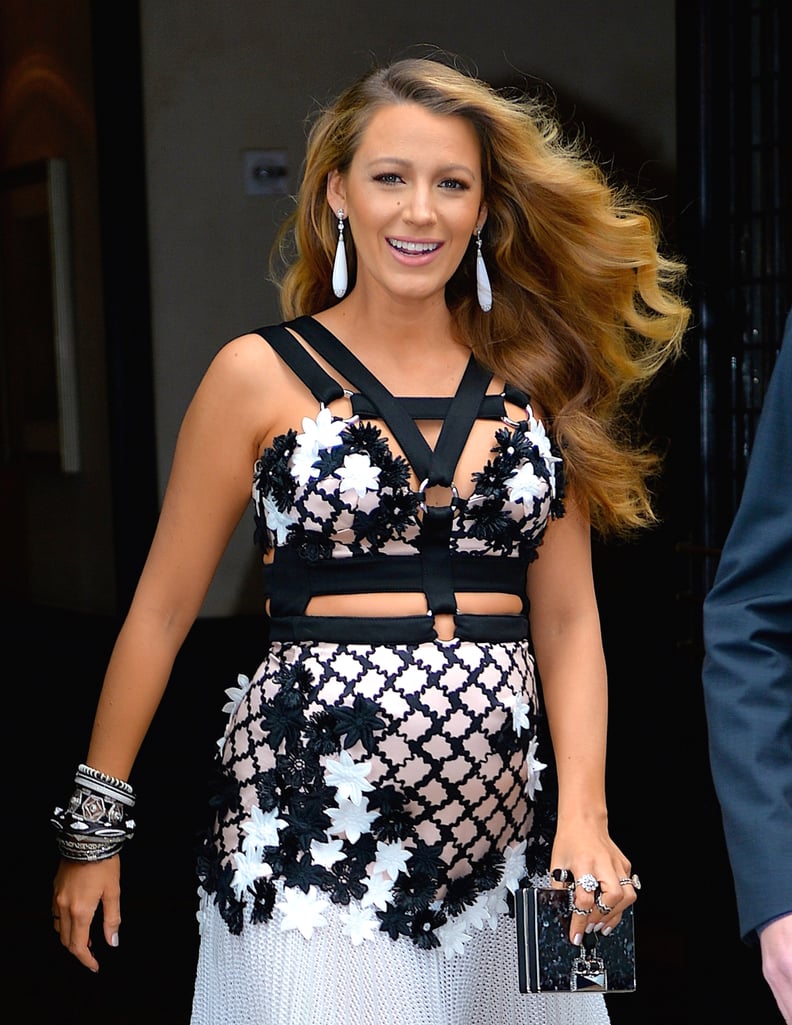 Exposed Roots
The color: Exposed Roots
Description: "Whatever you want to call this trend, it's king!" said Hill. "It reigns supreme on social media and Pinterest. We get this request daily at the salon." The trend basically involves showing your roots in a chic way. "It's natural and youthful," she added. "It simply takes the edge off of your roots, making the origination of your highlights have a less deliberate appearance. However, you can pull down the root color to almost mid shaft to create an almost barely there, peekaboo look for your highlights."
Who it works for: "This technique is for everyone — it's simply a taste preference," she noted. "Whether your skin is pale and fair or a deep olive, you can wear it. The lighter your hair, the more soft and subtle the rooting is. If you're a brunette, it's best to keep it richer. It can be the most subtle shadow, or a deep rich root. It ranges from translucent almost not there to an opaque coverage. Everywhere we look now models and actresses alike are rocking their roots." And if you're pregnant (like Blake Lively, here), it's an easy way to avoid coloring your hair but while staying on trend.
Technique: "Ask your colorist what is the best level of depth of the darkness of your shadow so it doesn't clash with your highlights or skin, being that it's so close to your hairline," Hill explained. "I love this modern look, and it simply buys you time in between appointments due to roots being so on trend."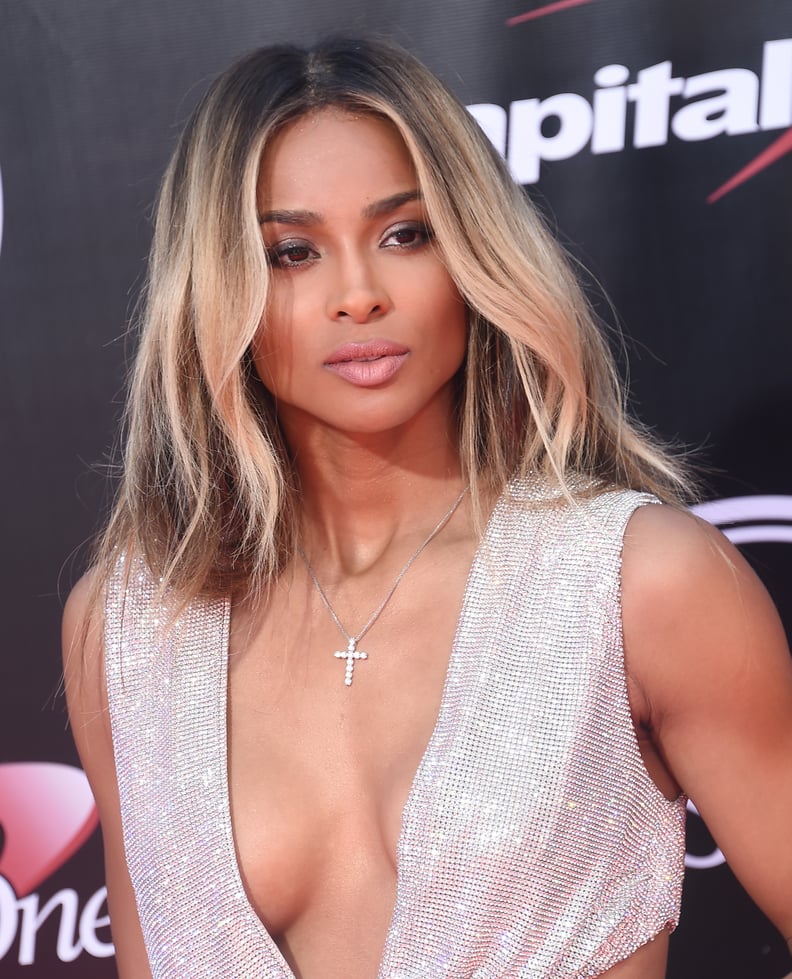 Bronde
The color: Bronde
Description: The bronde trend is here to stay! It's not quite brunette, not quite blond. But it's just right for those who can't choose.
Who it works for: "This color works best for light brown to dark brown hair types," said John Barrett colorist Allison Gandolfo. "It may include lightening the base color. Keeping the highlights in a cool hue to allow maximum brightness on the brunette. This works best on warm skin tones." Ciara shows how gorgeous it looks on deeper skin tones.
Technique: "Ask your stylist for a low-maintenance blond highlight that is grown out from the root," she instructed.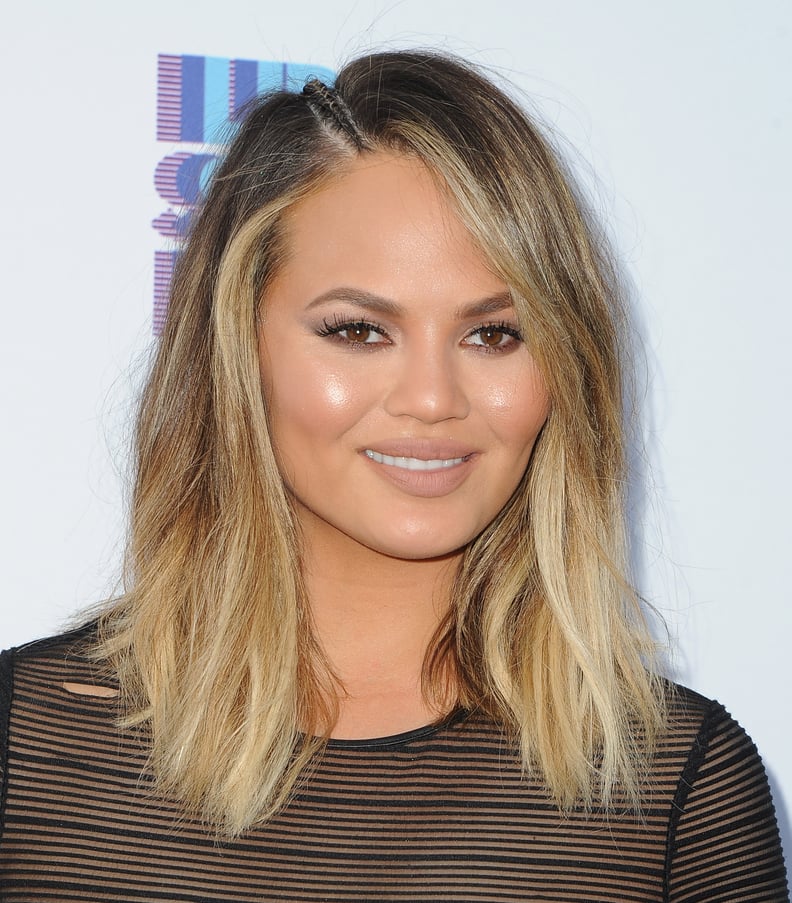 Sombré
The color: Sombré
Description: "The hand-painted technique is used to show off the layers in the haircut," Gandolfo said. "Sombré blends the natural hair color on the base of the head and lightens the ends of the hair." See Chrissy Teigen's mid-length cut for how it works well on shorter hair.
Who it works for: "This works well for all hair types and shades of color," she said, since it is more of a dye style than straight-up shade.
Technique: "Ask your colorist to paint thin highlights around your face to frame your face and paint large V's in their balayage to create sombré."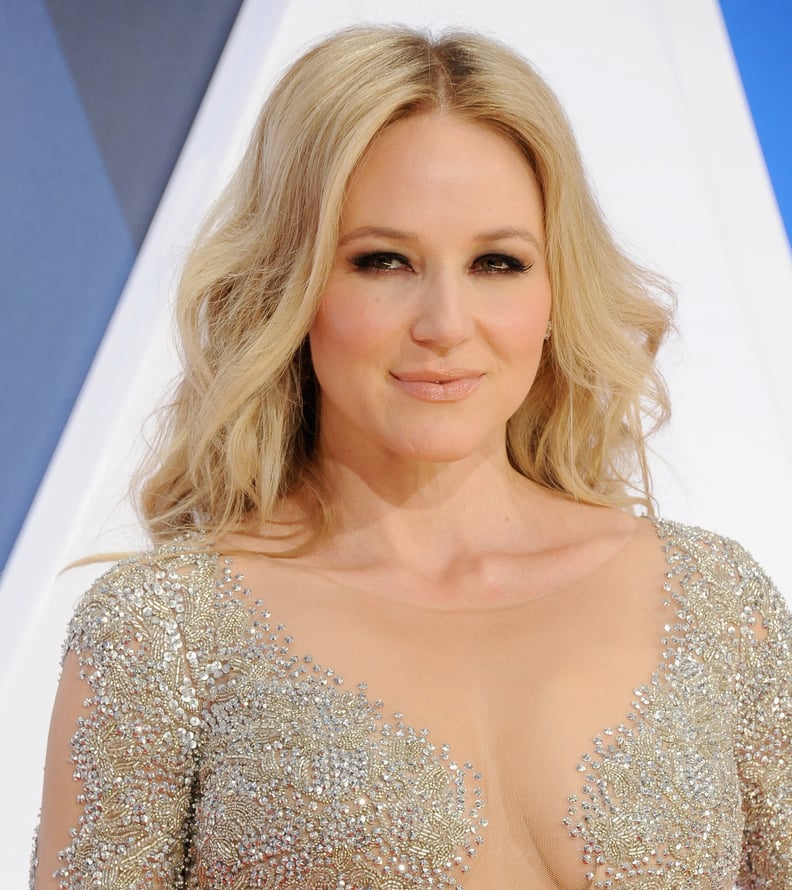 Sandy Beige Blond
The color: Sandy Beige Blond
Description: "Sexy, lived-in blond is popular because it's low maintenance and always looks fresh," said Brian J. O'Connor, celebrity stylist and creative director of goodDYEyoung. "This sandy beige is complimented with the baby lights around the face and at the crown of the head to lighten up Jewel's facial features."
Who it works for: "It works perfect on anyone with light natural blond or brown hair, as it brightens their complexion," he added. "Fair-to-warmer skin tones look great in this as the sandy beige gives a nice even balance of cool and warm tones to level out their look. If someone with a darker shade wants this coloring, she needs to make sure the desired shade flatters her skin tone."
Technique: "When you go into the salon, tell your stylist you'd like 10-20 baby lights foiled around your face and crown area," he explained. "And you'd like to gently break your base (meaning lightly lift your natural hair color half to one level lighter). For darker-haired ladies, it is best to chat with your stylist to discuss the favored end result so it comes out perfectly."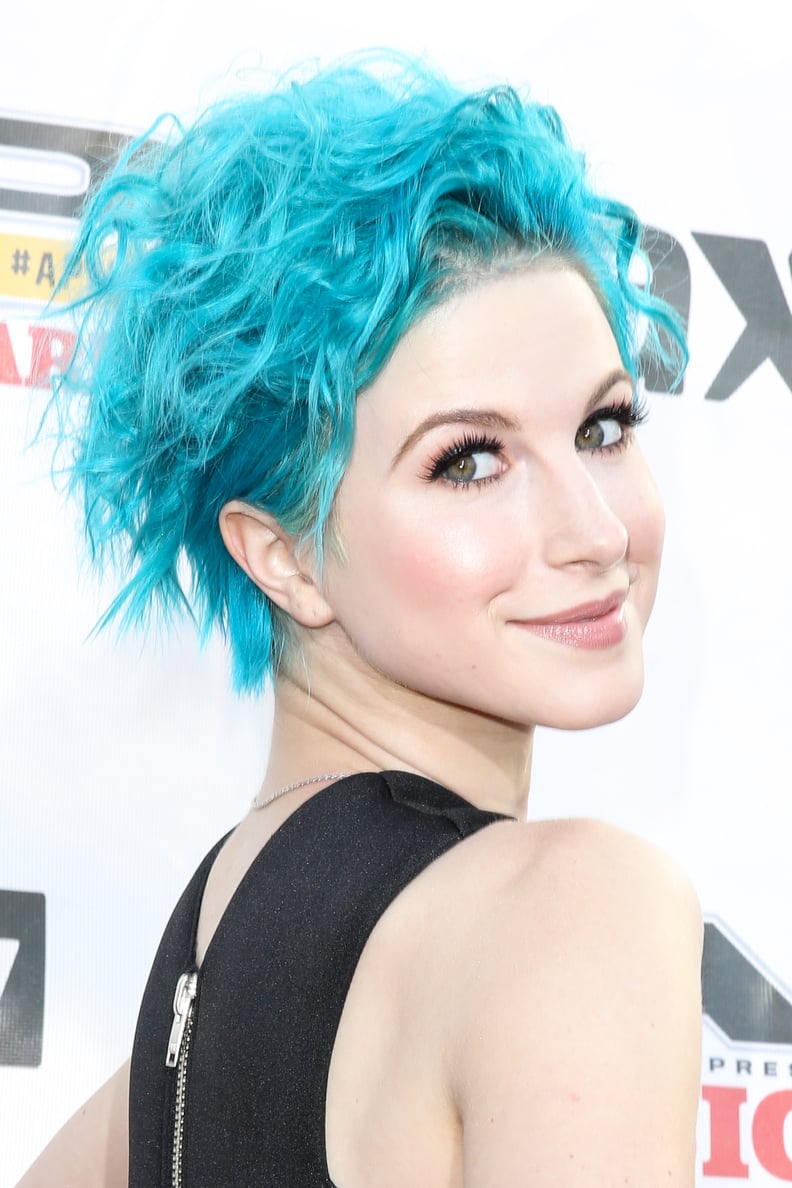 Textured Turquoise
The color: Textured Turquoise
Description: O'Connor describes this funky shade as "a beautifully obnoxious pop of bold turquoise color that's good for all hair colors and textures." He added, "Just know it's all about getting the right lift and lighteners to the hair, so be warned there's bleaching involved."
Who it works for: It is ideal for anyone who's willing to be bold and stand out in the crowd [Editor's note: Paramore frontwoman Hayley Williams surely is!], according to O'Connor. "This color is not for the average Joe," he said. "It especially looks great on fair skin as you really get the transition in color to pop!"
Technique: "Depending on your hair color and texture, this can be a timely hair color," he explained. "You're going to have to be willing to go bleach blond first to achieve a beautifully obnoxious look like this. But it's worth it!"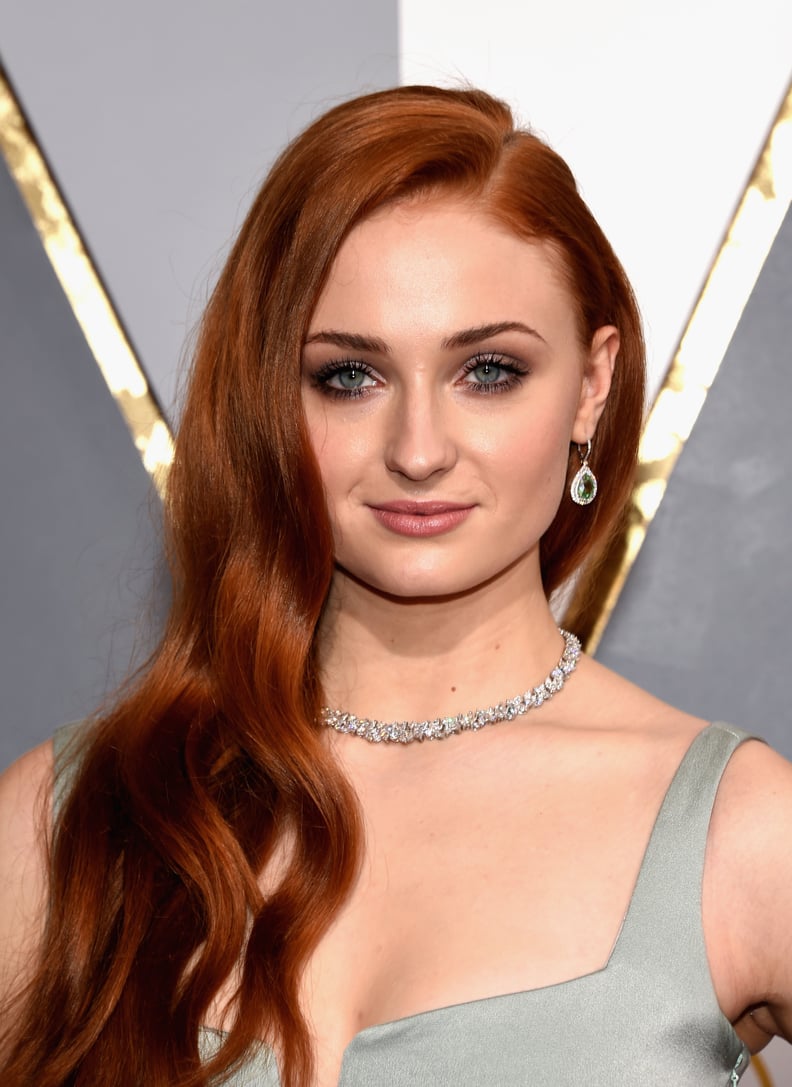 Illuminated Copper Red
The color: Illuminated Copper Red
Description: "This is an ultrareflective rich copper red," explained master colorist Christine Thompson, cofounder of Spoke & Weal. "The hair color looks expensive. It's a solid color and you get the dimension from the reflective and light."
Who it works for: Thompson noted that the color can work for a variety of skin tones, including those who are fairer like Sophie Turner. "It's important to ask a colorist to color match with the right red undertone," she advised. "This particular color is more of a copper-gold than a red. Ask your colorist to pull copper red, red-red, and cool red swatches and put it next to your skin tone to find the complementary color to skin and eyes."
Technique: "Make sure you go to a colorist who uses a color line that is reflective," she said. "It has an iridescent quality so the natural variation of your hair shows through."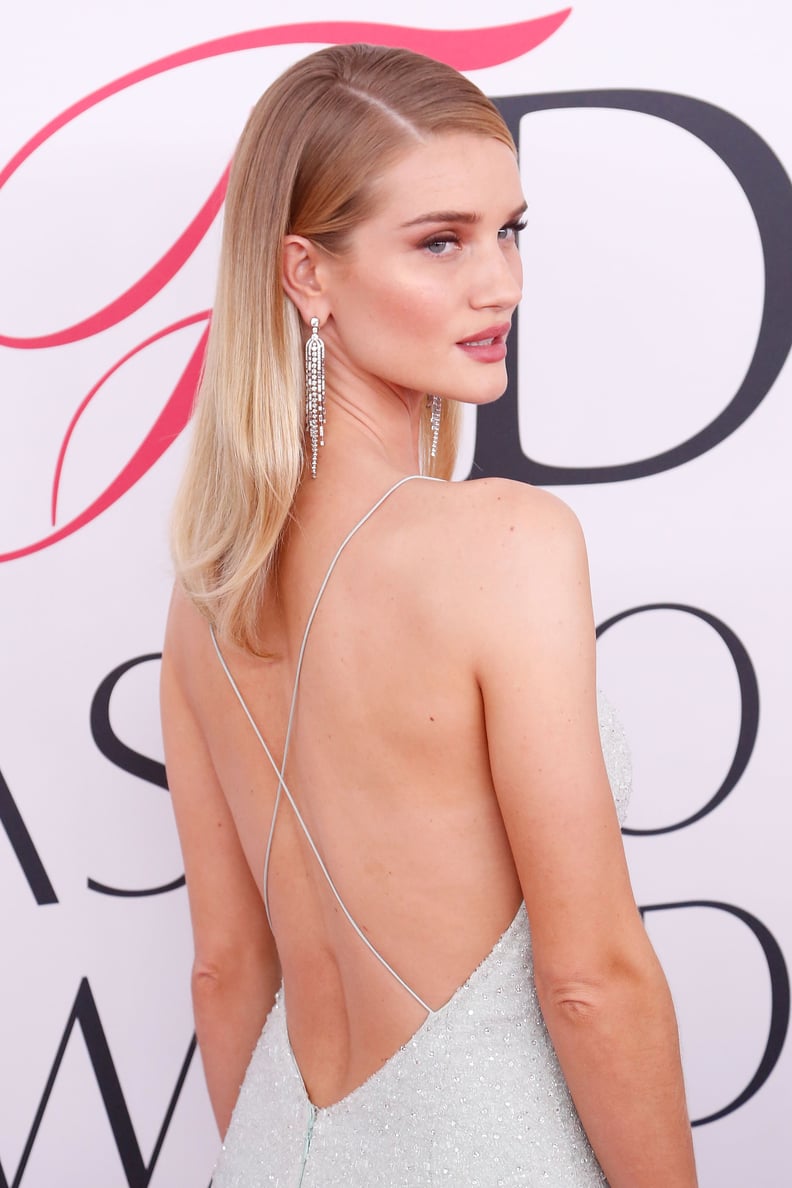 Tonal Changes For Fall Blondes
The color: Tonal Changes For Fall Blondes
Description: Thompson advises fair-haired women to go with more beige tones and less of the sun-bleached blond look. "At the end of Summer, blondes need to get refined for Fall," she said. "Go for a softer, cooler, beige reflection. Creamy beige tones are a really nice transition to Fall color and wardrobe vs. Summer's warmer tones." Rosie Huntington-Whiteley makes the case for wearing this blond with white, something Fall brides should pay attention to!
Who it works for: This color works for any double processed or highlighted blondes, she noted.
Technique: "This is a super easy and fast technique using a gloss or glaze that has a tone incorporated into it," Thompson said. "The gloss also creates a lot of shine, which keeps hair looking super healthy and reflective."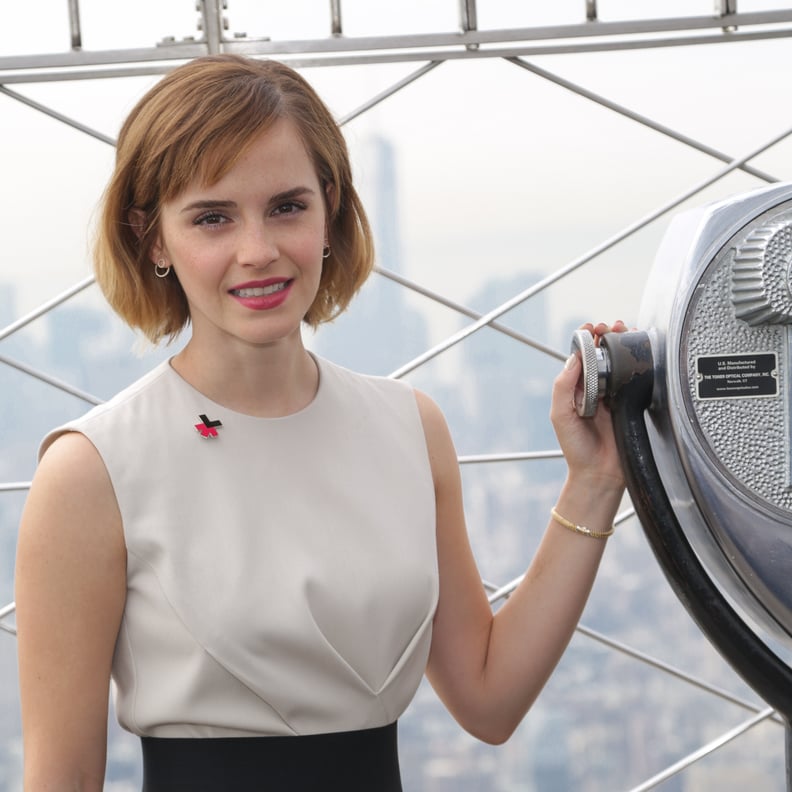 Shadowed Roots and Progressive Color
The color: Shadowed Roots and Progressive Color
Description: "This trend is very rooted and rich," Thompson said. "This isn't ombré, but the color is progressive, richer at the root and lighter at the ends. The color creates texture and movement. A great look goes from rich chocolate to amber-honey and into blond. This color trend also complements the more blunt-cut lines."
Who it works for: "This works for any variety of layered hair — long or short hair," she explained. "It's great for brunettes who want to play in the blond family without a lot of maintenance or risk." Emma Watson shows how to transition from brunette to a lighter shade here.
Technique: "The technique is color melting," she said. "One color is melted gradually into another which allows different tonal gradation. This technique simulates how the sun lightens hair naturally."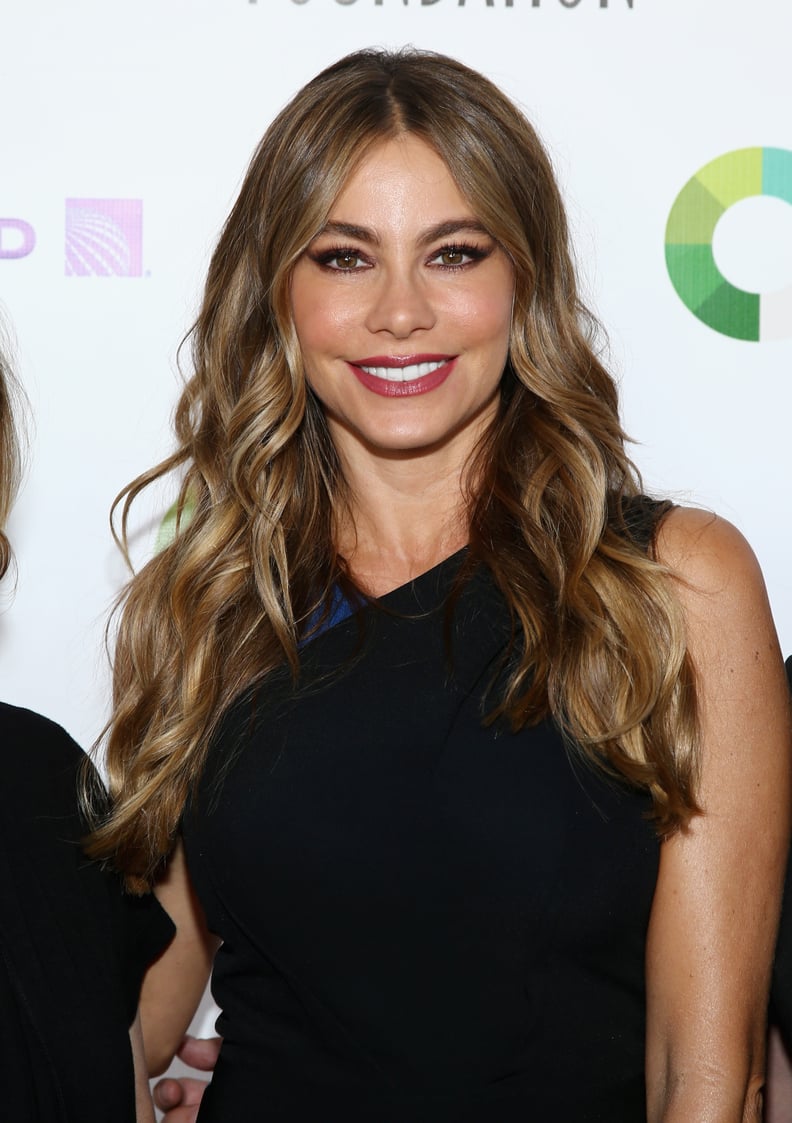 Dark Chocolate Caramel
The color: Dark Chocolate Caramel
Description: Sergio Delgado, senior stylist at Devachan LA, describes this as "a rich dark brown silhouette with slightly lighter golden-brown ends." He went on, "This is a great look for our wavy and more loose-textured curly girls. Having the two-tone depth shows off more movement in the heavier wavy curls. This also keeps a brunette feeling dark but gives her a warm pop of color." Sofia Vergara illustrates the wavy texture and chocolate-bar color perfectly.
Who it works for: "This color choice can work for both fair skin and darker features, giving a very natural look," he said. "It all depends on the tone of the color shift on the ends. For fair skin, go with cooler tones that are more of an ash brown on the ends. For darker, richer skin tones, go with a golden, warm tone for the ends. Trying to mimic what our hair would do naturally if we spent a few days in the sun."
Technique: "Ask your stylist to keep your roots and midstrand dark," he said. "You're looking for a rich color that's as close to your natural hue as possible. While that color is processing, your stylist can use a technique like balayage or pintura (where you paint color directly on the hair sans foil) on your ends to lighten a few chunky pieces. To finish the look, you'll want to have your stylist apply a warm toner."