When it comes to picking a hairstyle for your wedding, there is an endless list of things to consider: your jewelry, what kind of veil you're wearing, what the neckline of your dress looks like, if you're wearing a tiara, and on and on. One style that is, hands down, the most universally flattering on anyone (and with any dress!) is the half updo. It has the elegance of a classic updo with the sexiness of having hair down. Need more convincing? Scroll ahead to see just how every hair type, color, and cut looks gorgeous when partially swept up.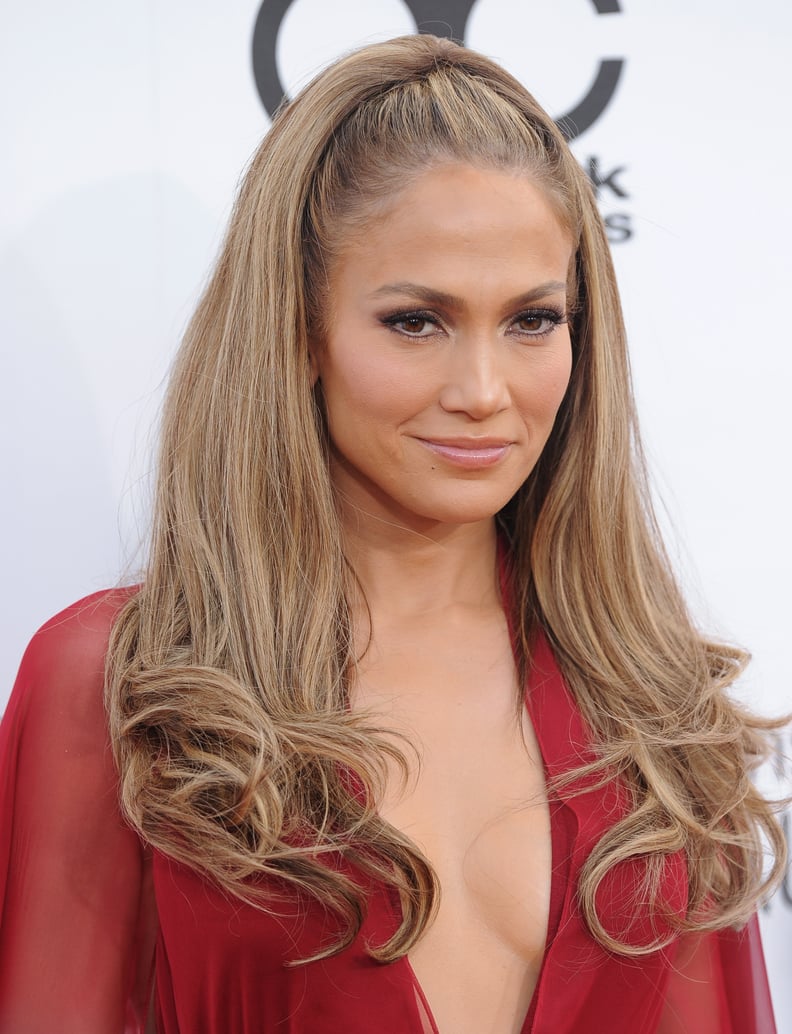 Jennifer Lopez Half Updo
Like Jennifer Lopez, sweep hair at the highest point of the head to give the effect of extra volume. Let the curls cascade down for an elegant finish.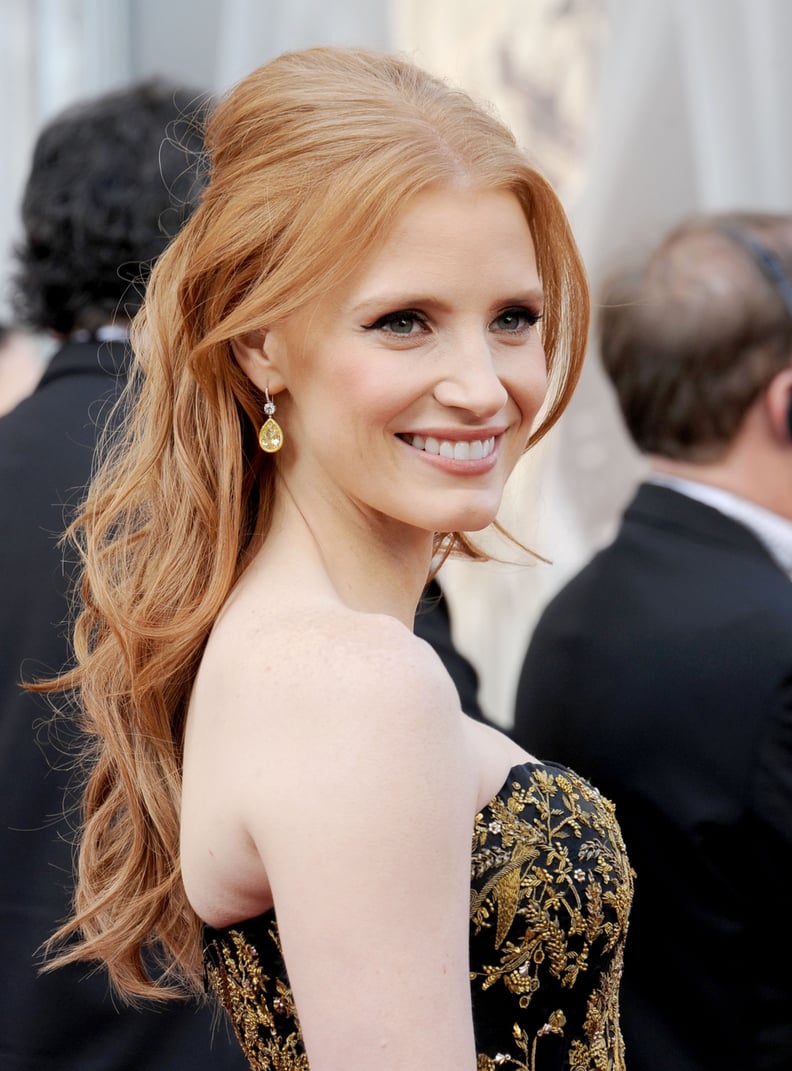 Jessica Chastain Half Updo
Loose curls and only a few strands teased up and back make Jessica Chastain look ethereal.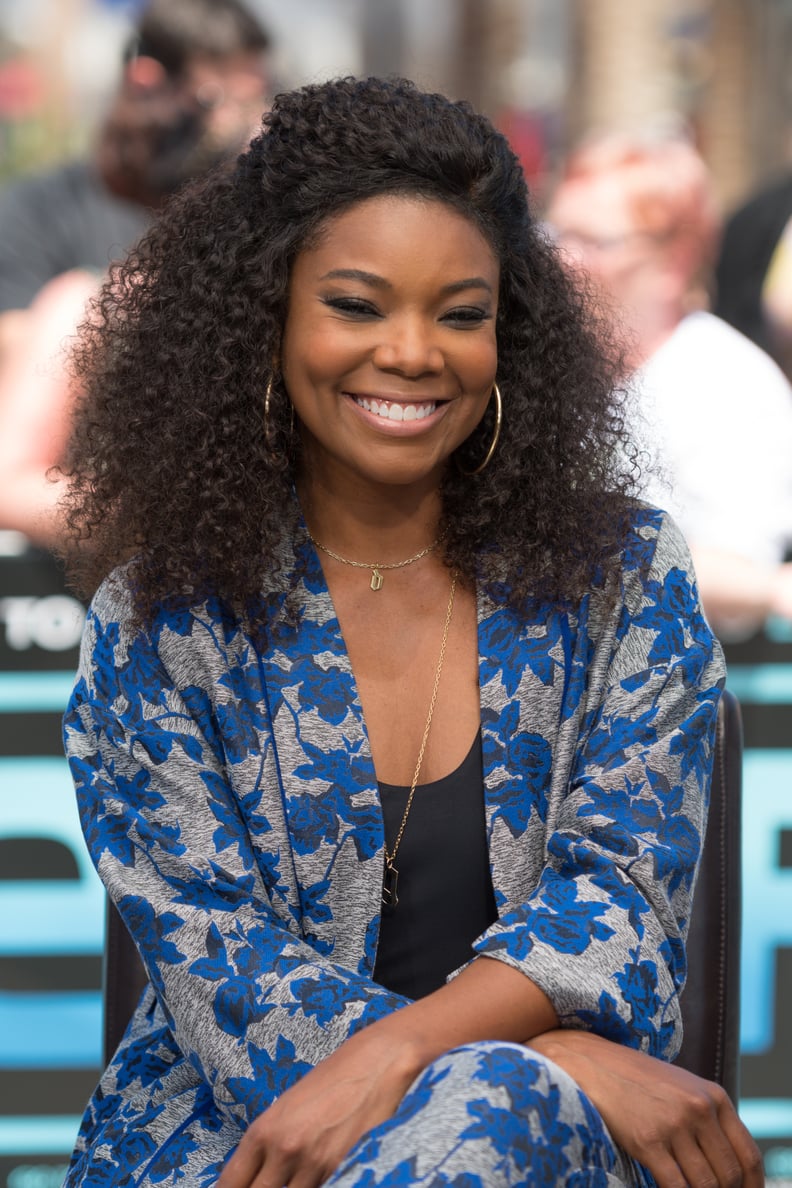 Gabrielle Union Half Updo
Gabrielle Union's take on the half updo is a great example for those who have natural hair. The height at the crown is just begging for a veil.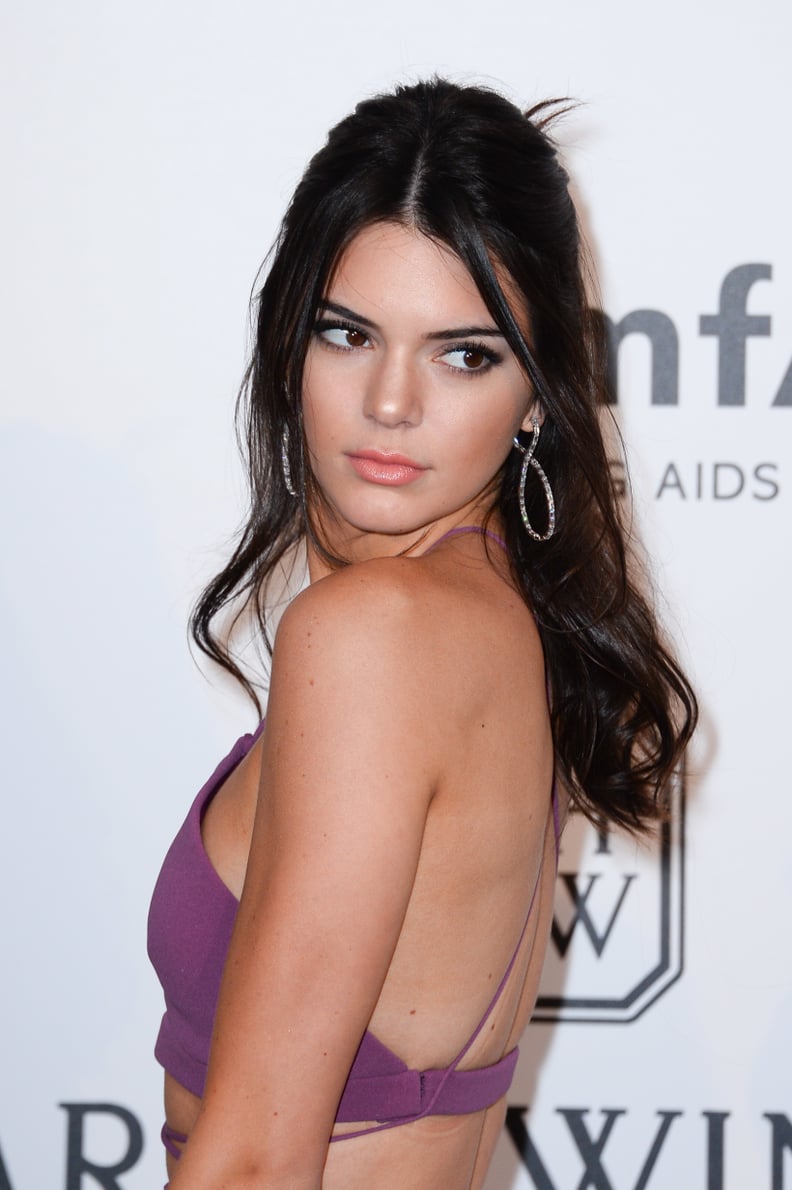 Kendall Jenner Half Updo
A looser half updo with several strands of hair left out front like Kendall Jenner's gives off a sexier vibe.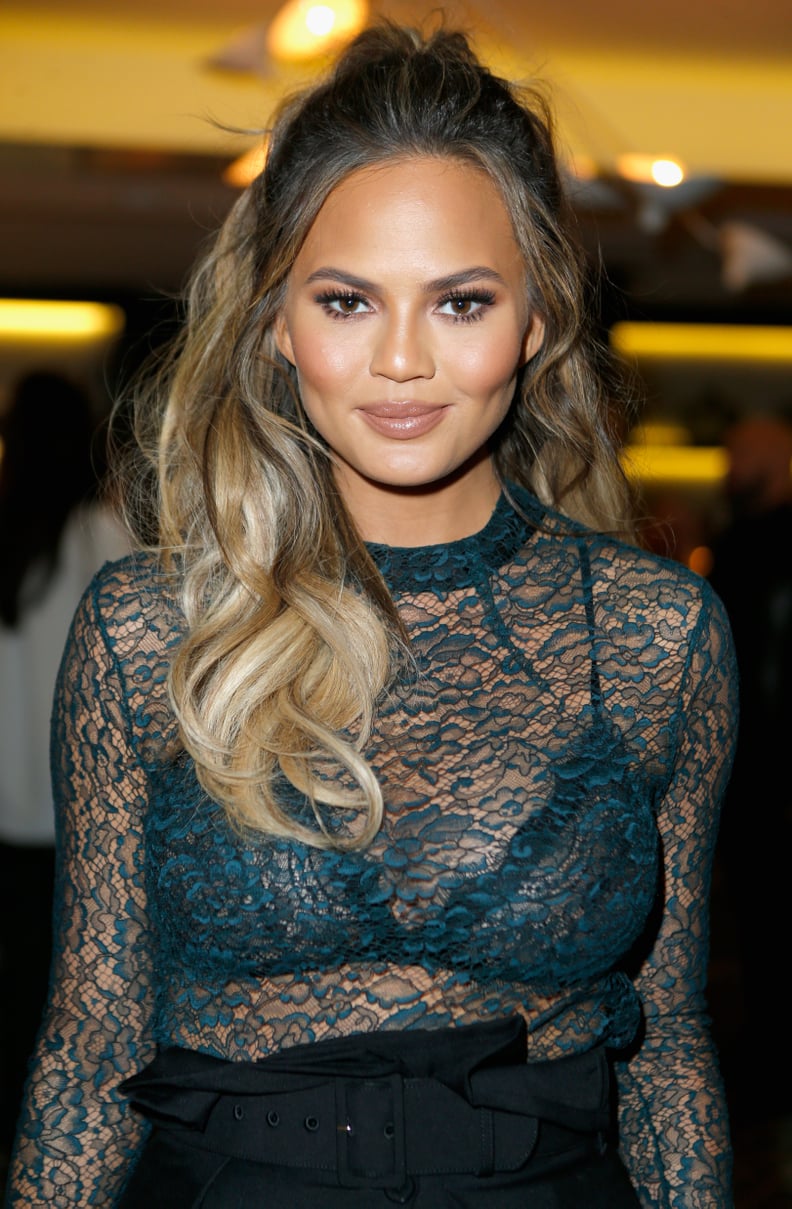 Chrissy Teigen Half Updo
Chrissy Teigen's big, messy curls look put-together when half pulled back. A few strands left out create a pretty frame around the face (all the better to draw attention to the sure-to-be-gorgeous makeup).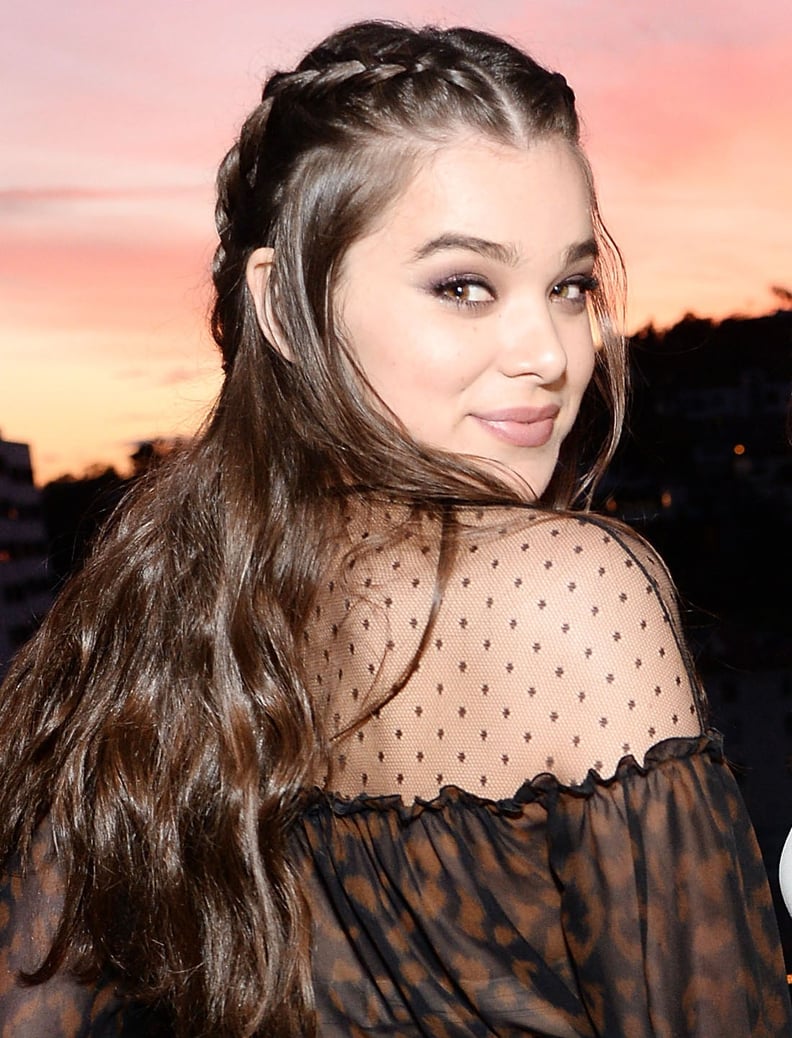 Hailee Steinfeld Half Updo
Instead of just fastening hair back with an elastic, take a cue from Hailee Steinfeld and have two french braids go halfway down, leaving waves out.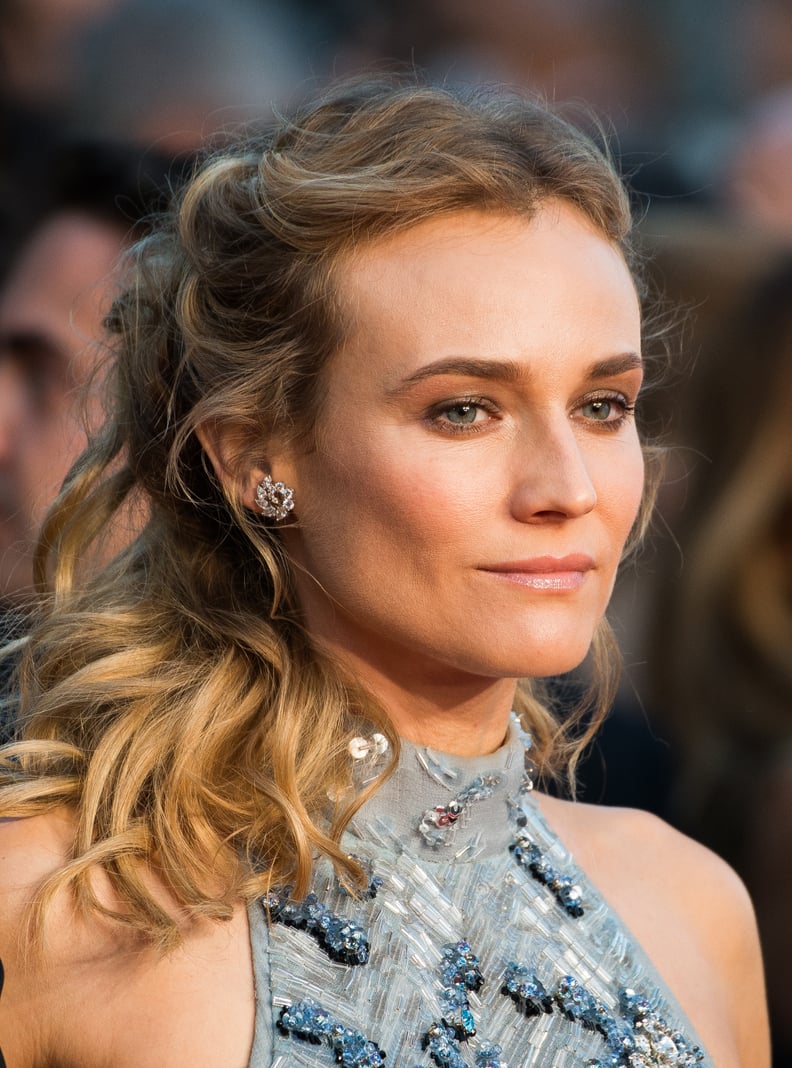 Diane Kruger Half Updo
With wispy curls slightly swept back, Diane Kruger's half updo is the epitome of romantic.
Kerry Washington Half Updo
A deep side part and hair fashioned into a pompadour-like style look especially stunning on rectangular faces like Kerry Washington's.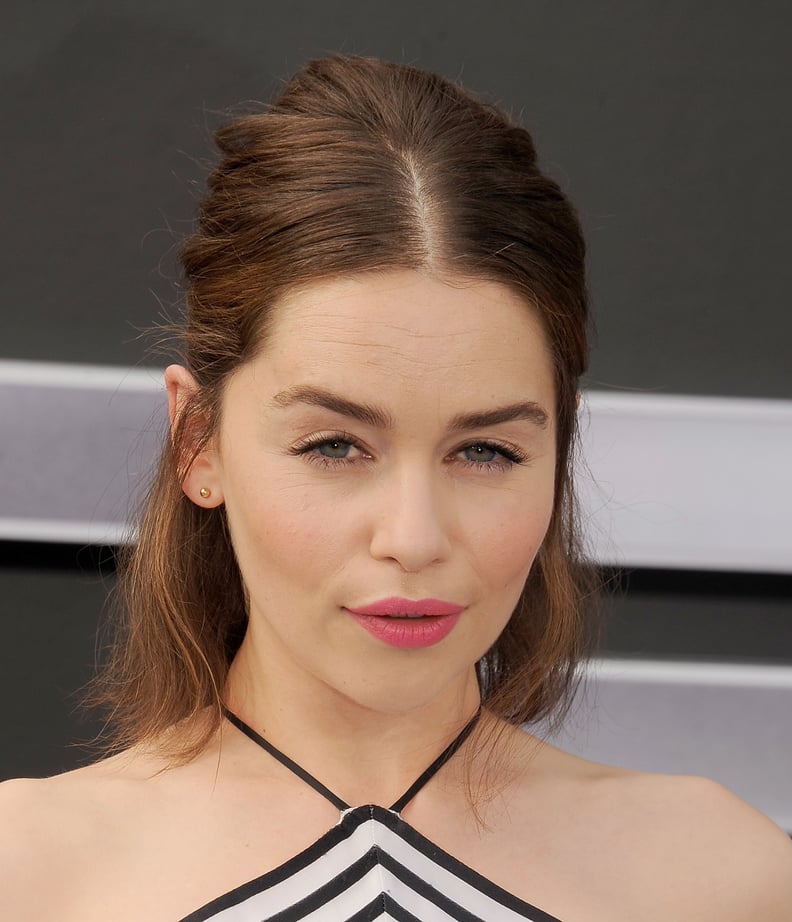 Emilia Clarke Half Updo
Emilia Clarke proves this hairstyle looks just as good on short-haired girls. Try a center part like her to look extrapolished.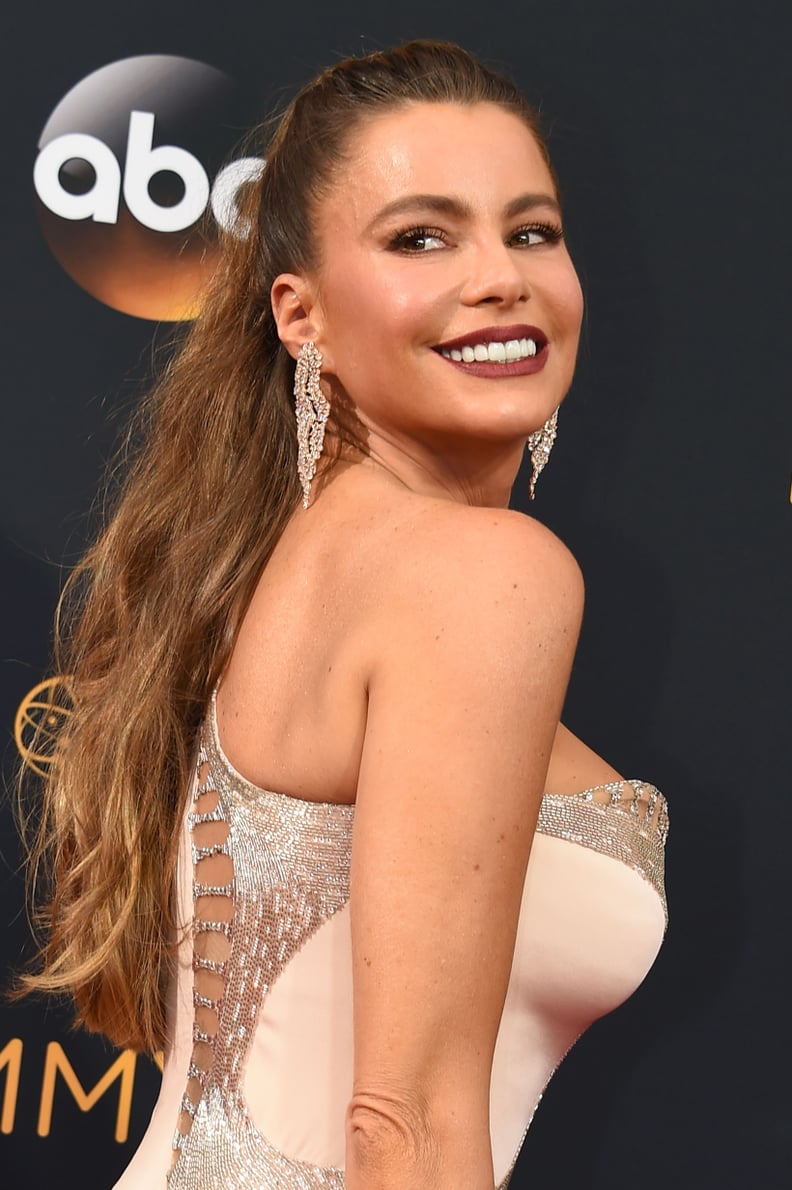 Sofia Vergara Half Updo
If you've got dazzling chandelier earrings, show them off by starting your half updo right behind the ears, like Sofia Vergara.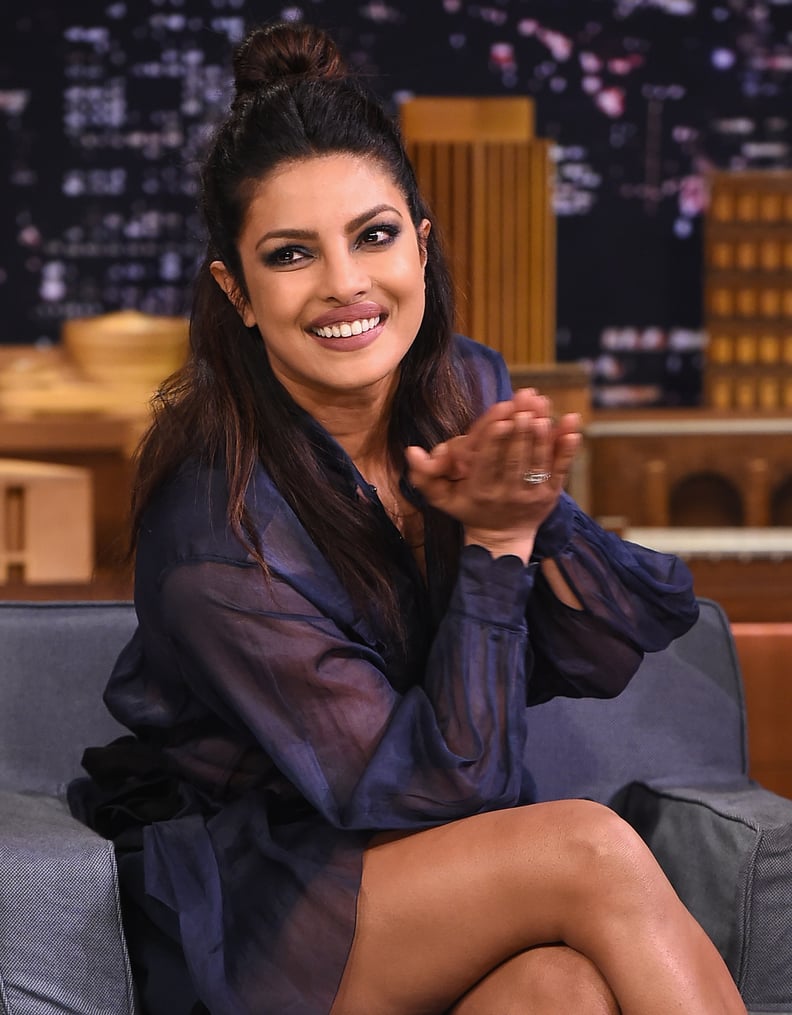 Priyanka Chopra Half Updo
If you've got a lob, style it in a half bun like Priyanka Chopra, whose textured hair looks effortlessly pretty.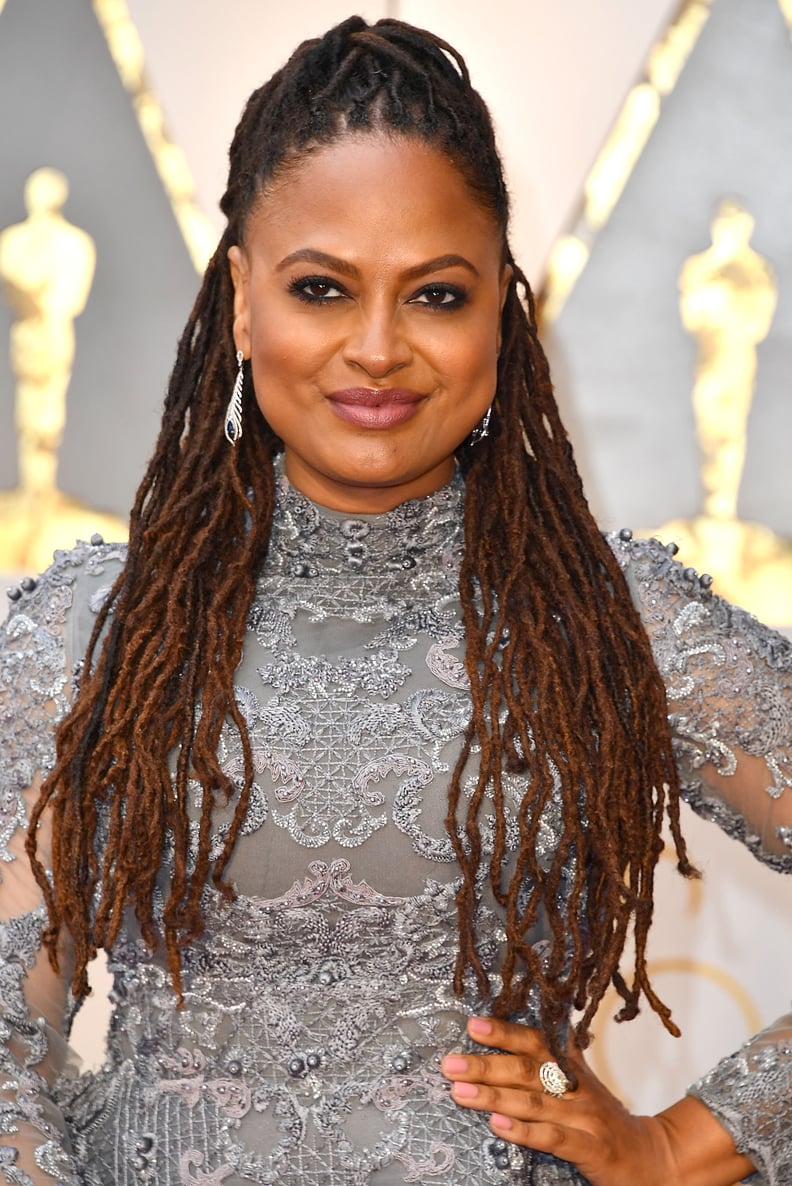 Ava DuVernay Half Updo
Ava DuVernay's signature dreadlocks feel fresh with a handful of them pulled up to show off more of her (gorgeous) face.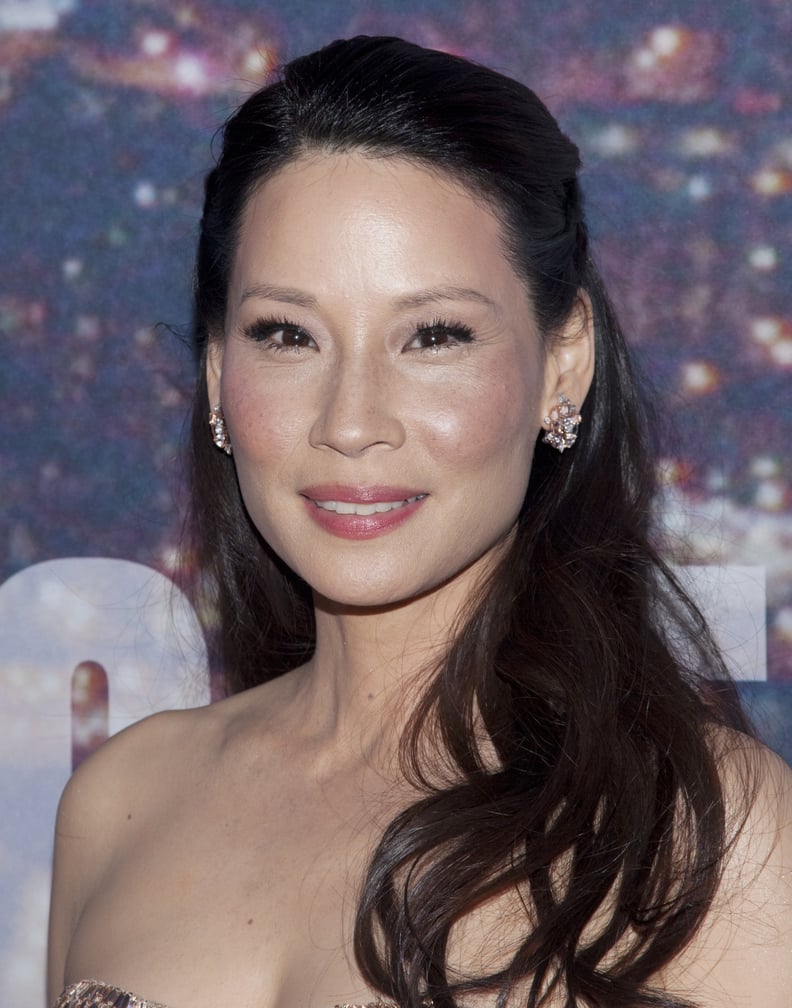 Lucy Liu Half Updo
You can't go wrong with Lucy Liu's formula: a side part and natural-looking, extrashiny waves.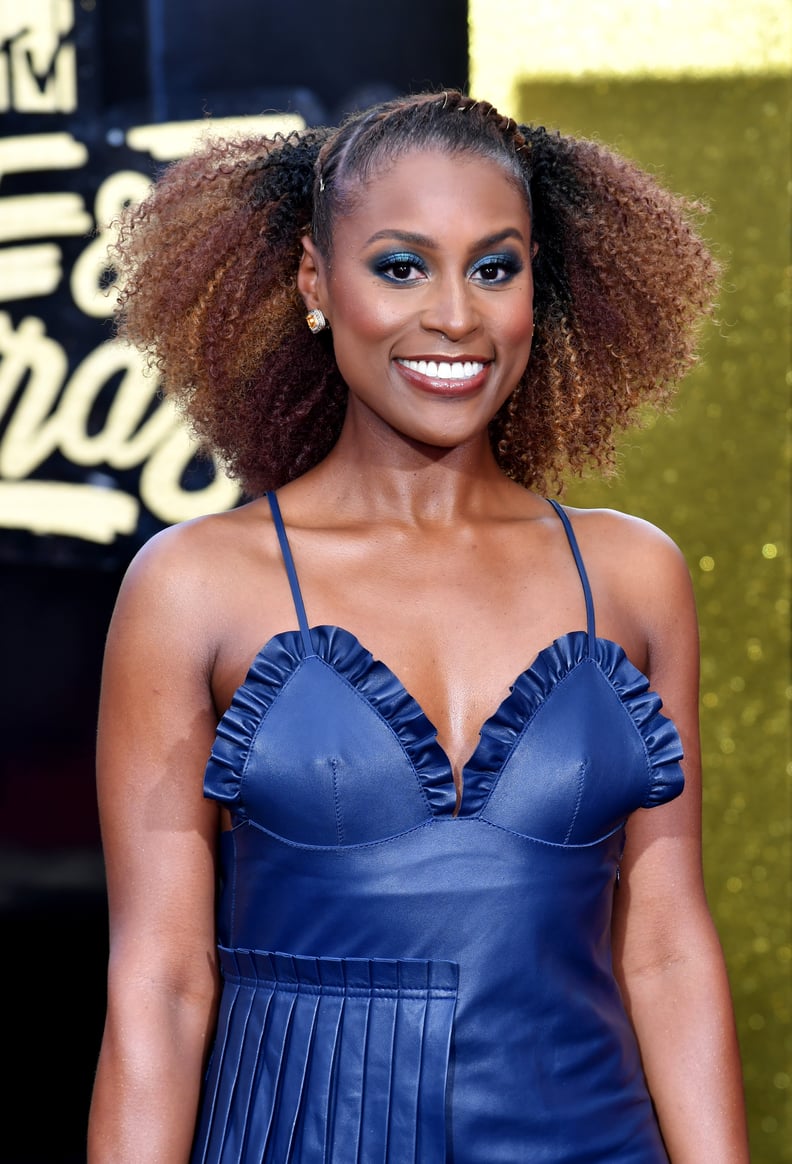 Issa Rae Half Updo
If you've got voluminous ringlets like Issa Rae's, tightly braid half of them back to show off more of your makeup.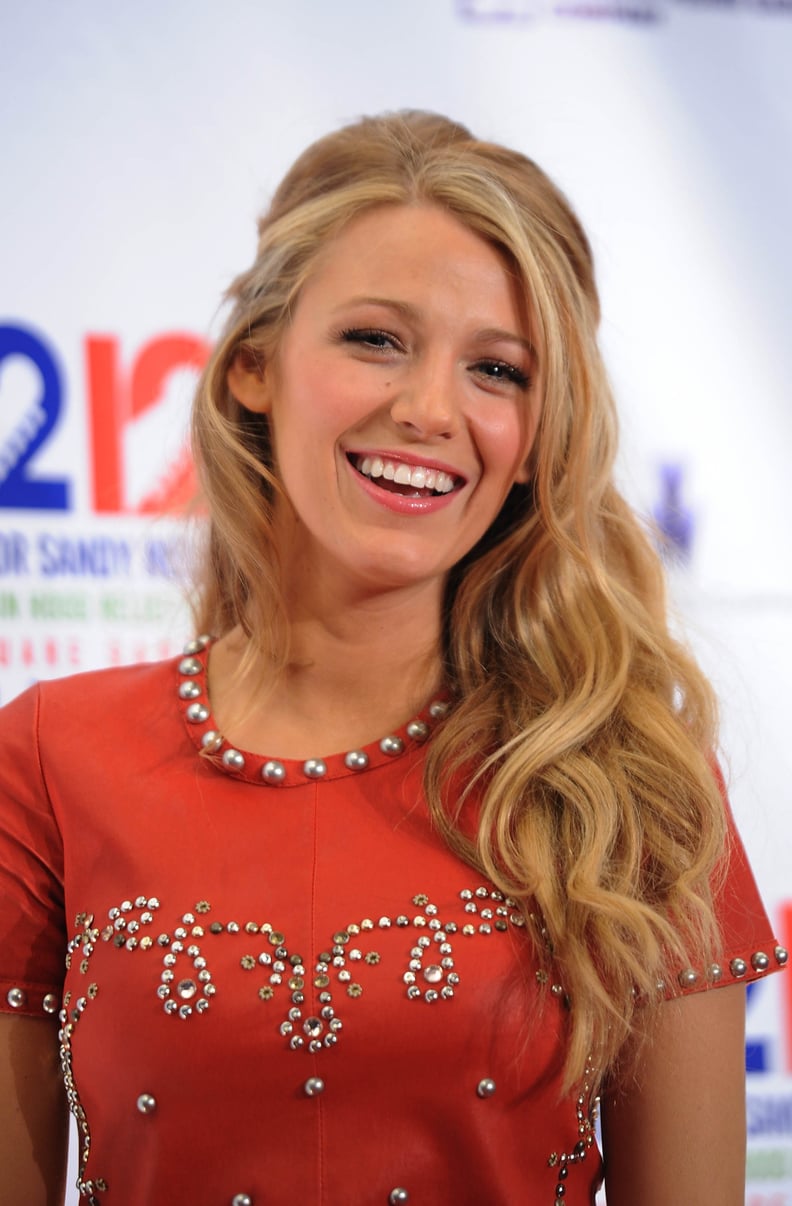 Blake Lively Half Updo
Blake Lively makes typically casual-looking beach waves turn wedding-ready with a half updo and long bangs left out to one side.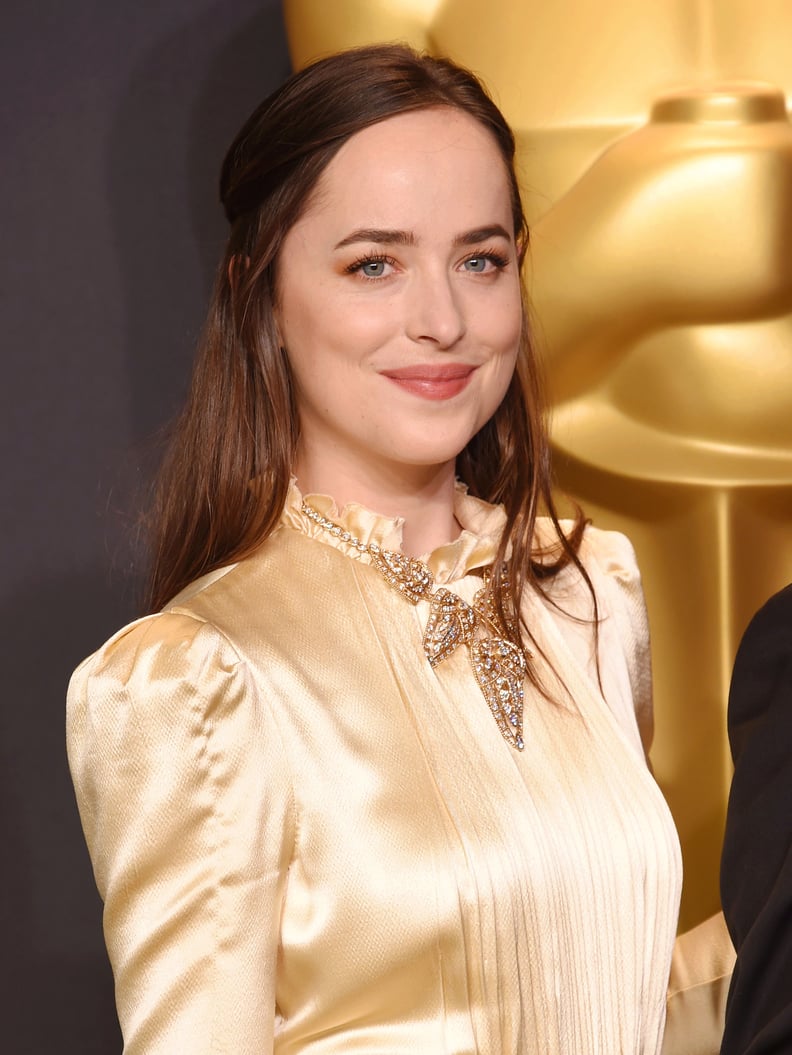 Dakota Johnson Half Updo
A more conservative dress calls for something that opens up your face, like Dakota Johnson's quick, half-up style.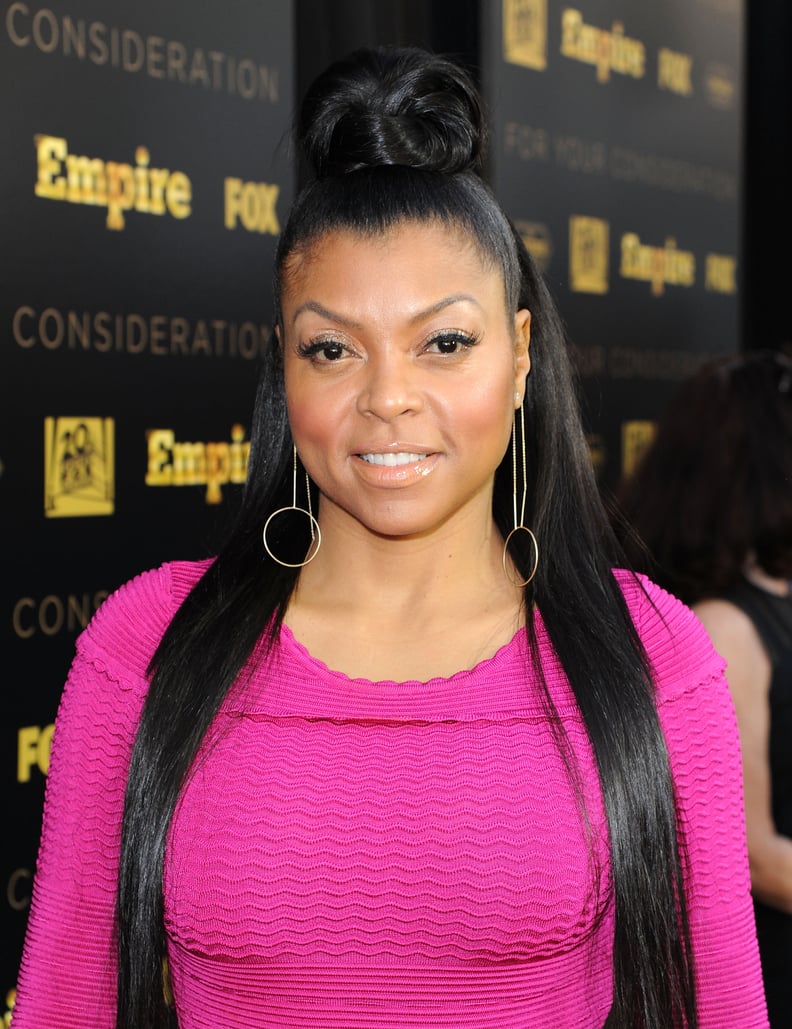 Taraji P. Henson Half Updo
If you're not feeling curls for your big day, embrace straight and glossy strands — but copy Taraji P. Henson and add a little something special with a bun up top (tiara, anyone?).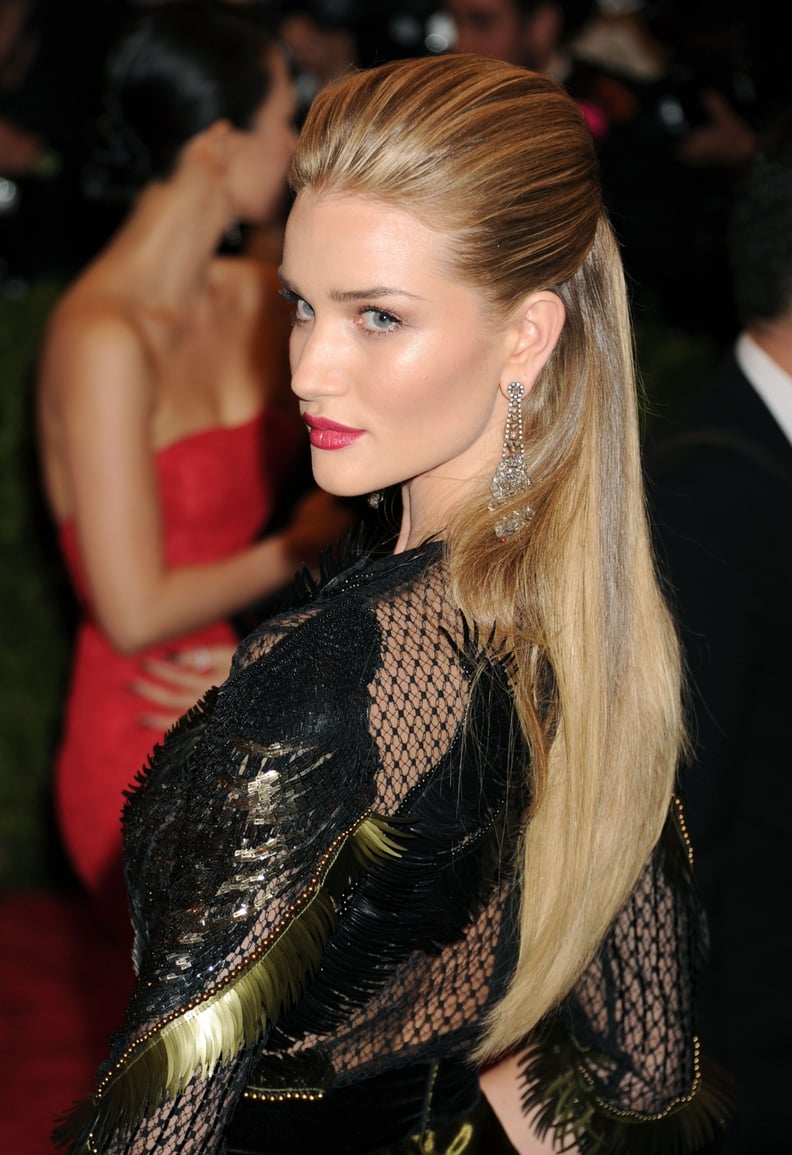 Rosie Huntington-Whiteley Half Updo
Go for height and volume like Rosie Huntington-Whiteley, whose sleek hairstyle would pair well with a more complicated, intricate dress.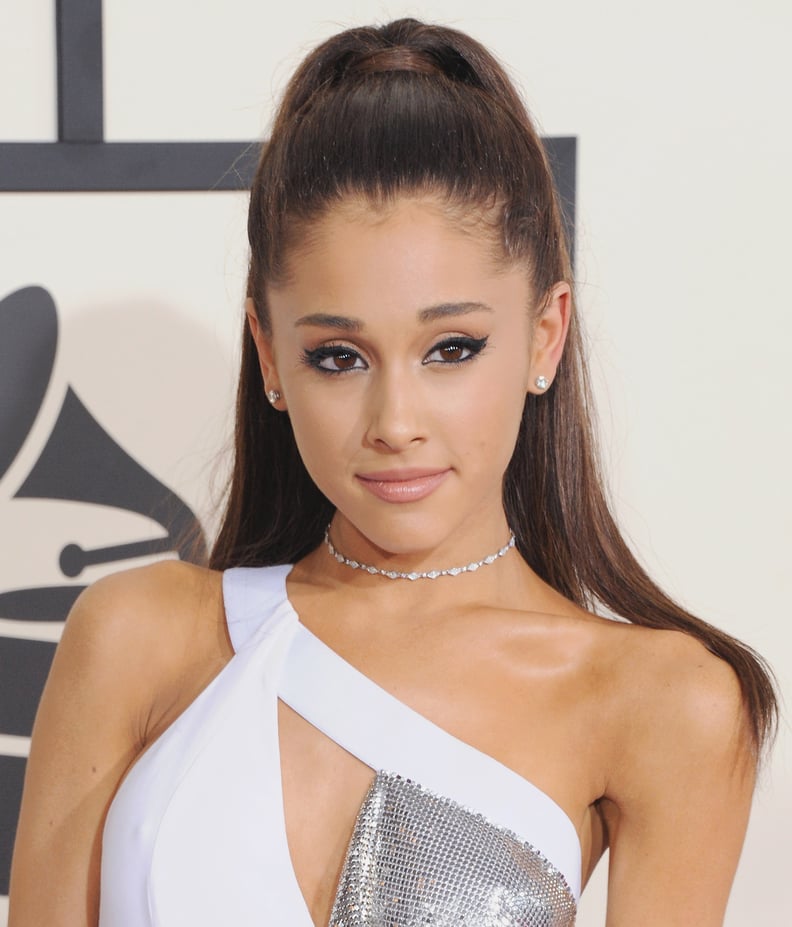 Ariana Grande Half Updo
Dress up a basic half updo by wrapping hair around the elastic, like Ariana Grande. It's simple, but it looks sophisticated.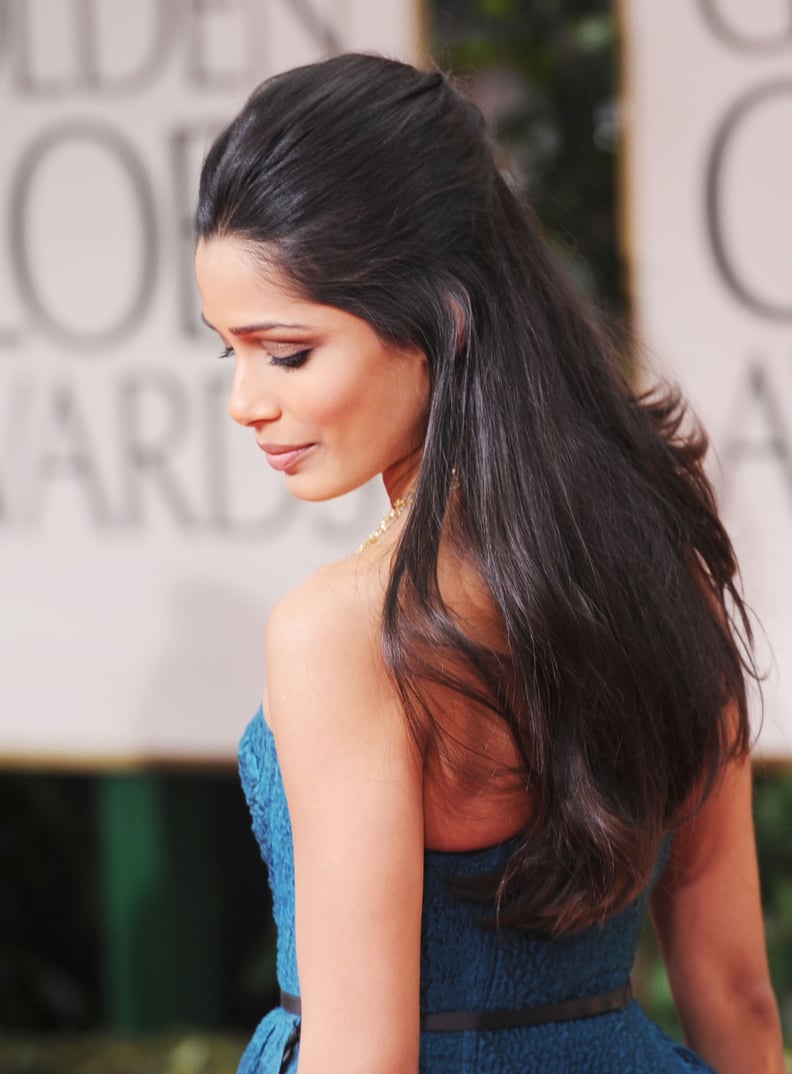 Freida Pinto Half Updo
Keep things easy like Freida Pinto with a classic, no-frills half updo with just a bit more volume at the crown and waves at the ends.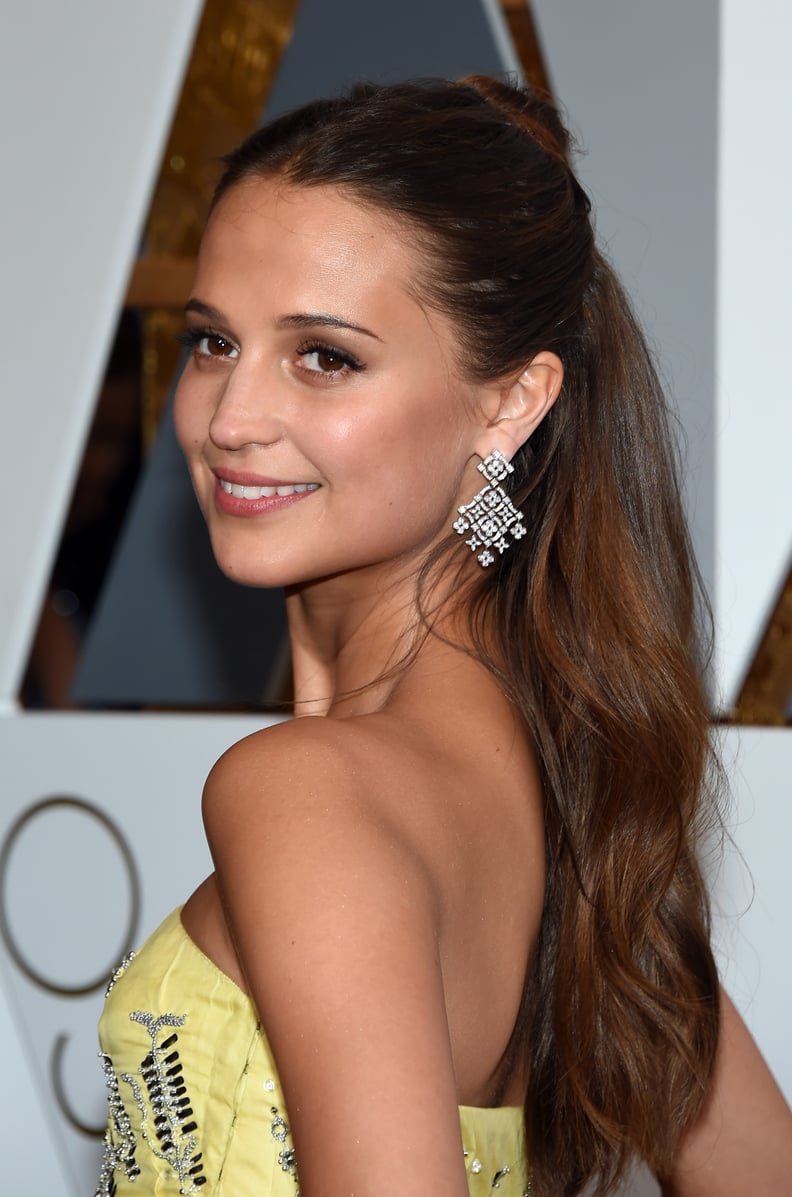 Alicia Vikander Half Updo
A small, tight bun like Alicia Vikander's looks pretty atop silky waves.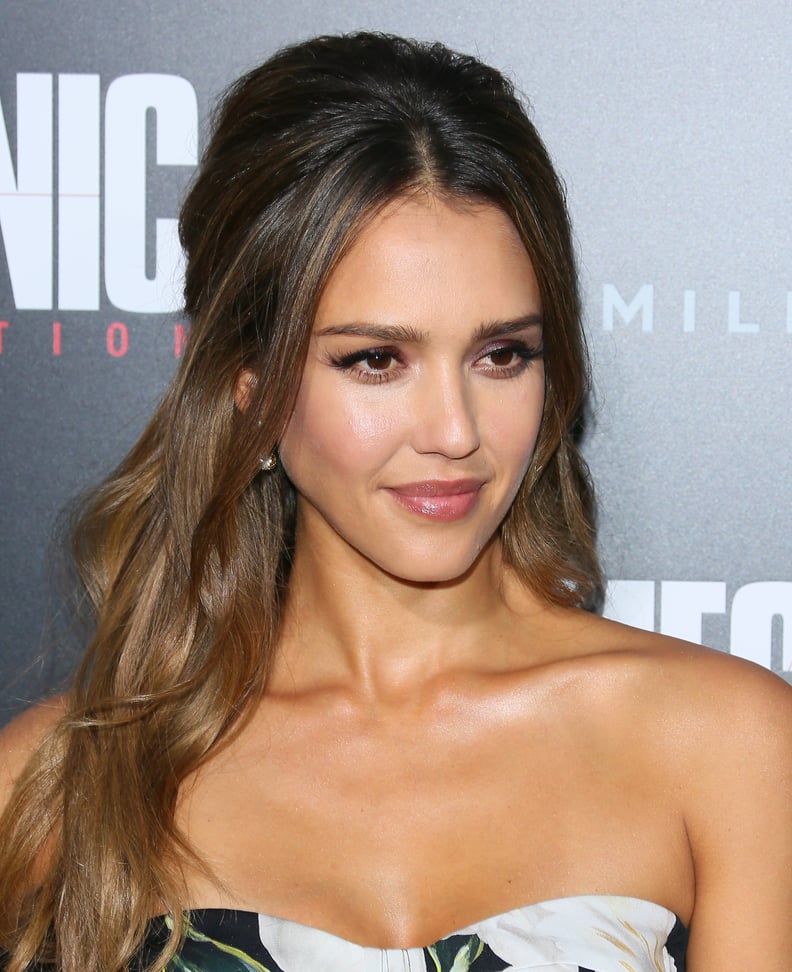 Jessica Alba Half Updo
Long, face-framing bangs look beautiful against a volumized half updo like Jessica Alba's.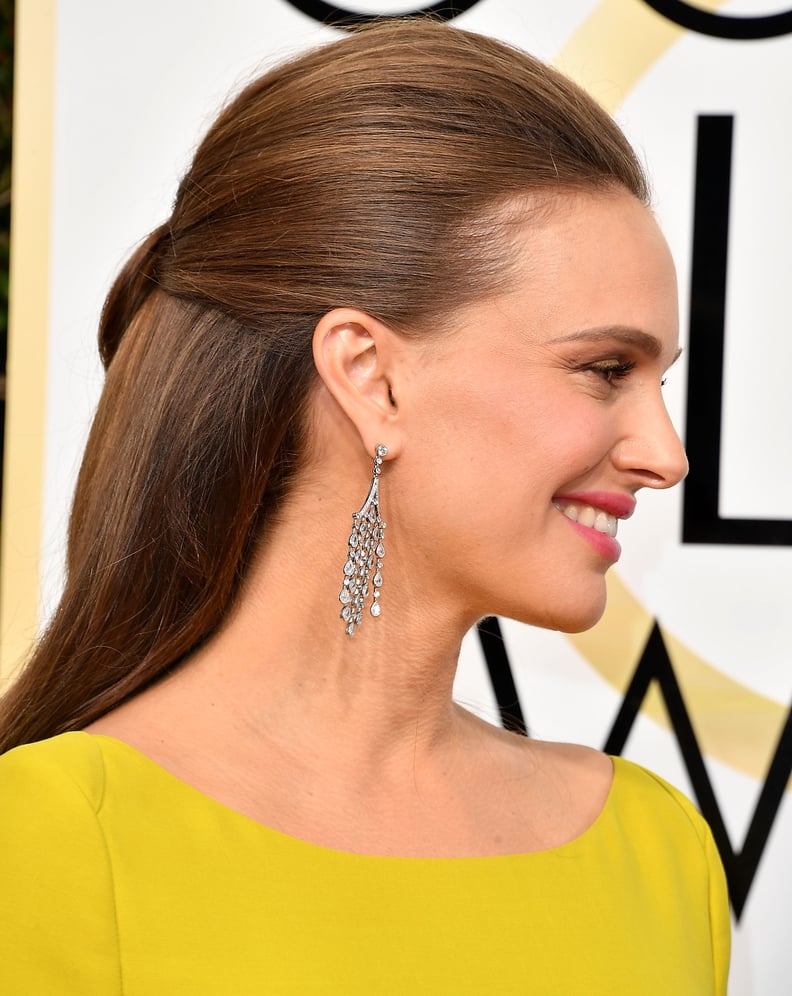 Natalie Portman Half Updo
If regal is what you're going for, look no further than Natalie Portman's straight and shiny style.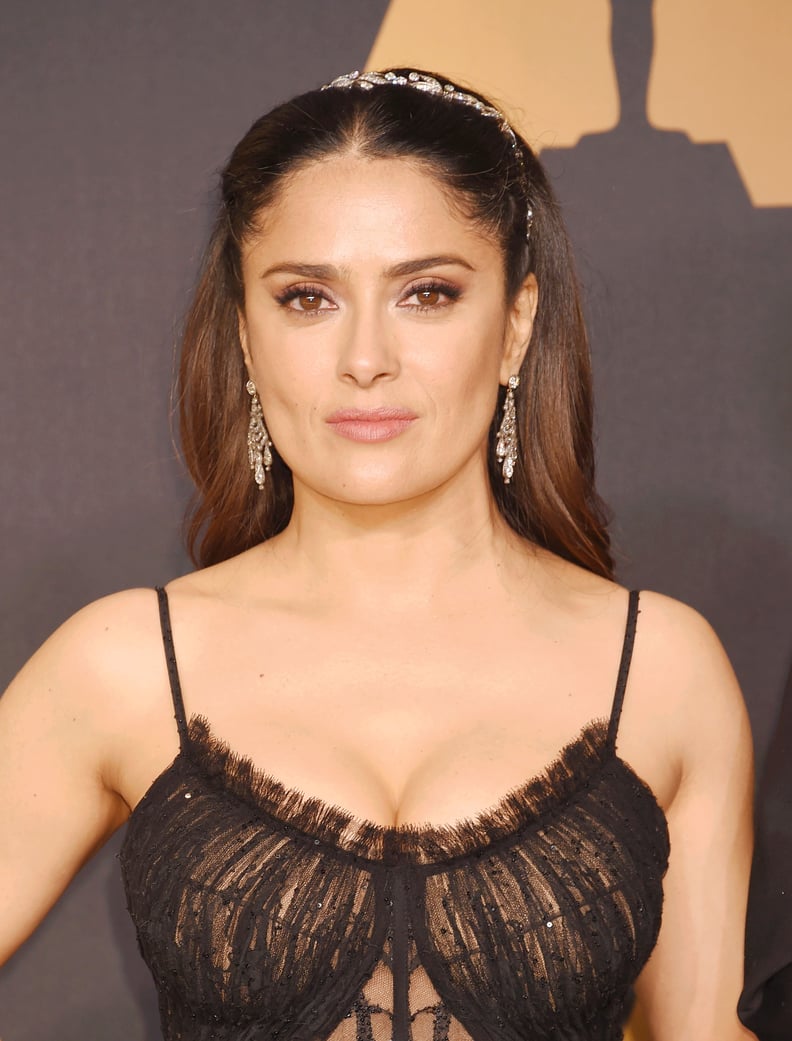 Salma Hayek Half Updo
Salma Hayek's bejeweled headband is an idea worth stealing.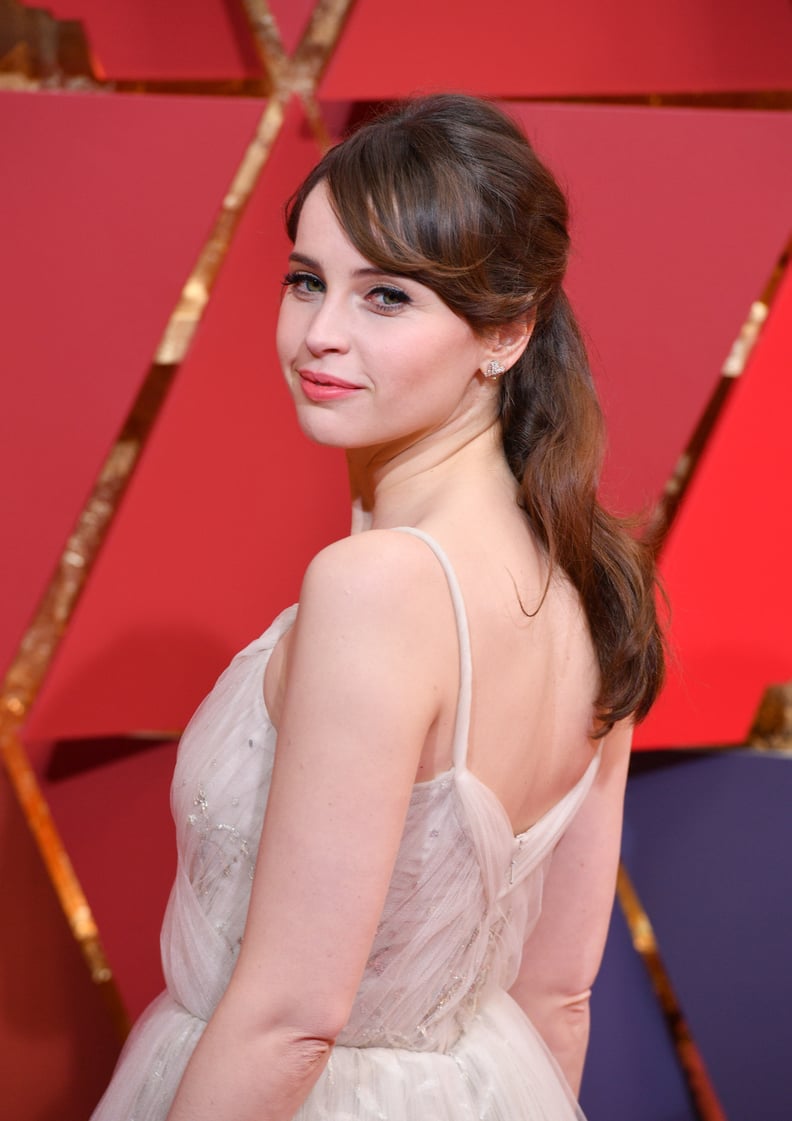 Felicity Jones Half Updo
When worn with bangs like Felicity Jones's, the half updo style gives off a sweeter, ingénue feeling.