Rub-a-Dub-Dub, the Babadook's Coming to Your Tub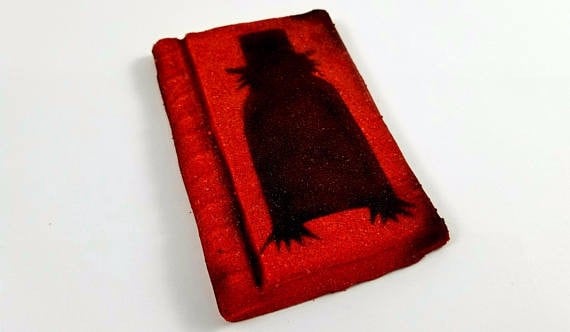 As POPSUGAR editors, we independently select and write about stuff we love and think you'll like too. If you buy a product we have recommended, we may receive affiliate commission, which in turn supports our work.
Bath time is usually a moment of relaxation, reflection, and . . . summoning evil spirits? We never thought there would be a glam way to wash yourself alongside a mummified foot, but Seattle-based soap-maker Jean-Marie (aka The Mad Bombers), may have just changed our minds.
Turn your tub into a spooktacular sauna with help from the likes of dissolvable vampires, Texas Chainsaw Massacre characters, undead brains, and yes, the Babadook. Are mutant creatures more your kind of monsters? No worries, Jean-Marie has concocted a faux-biohazard bath bomb, too.
Read on for her most insane creations . . . if you dare.