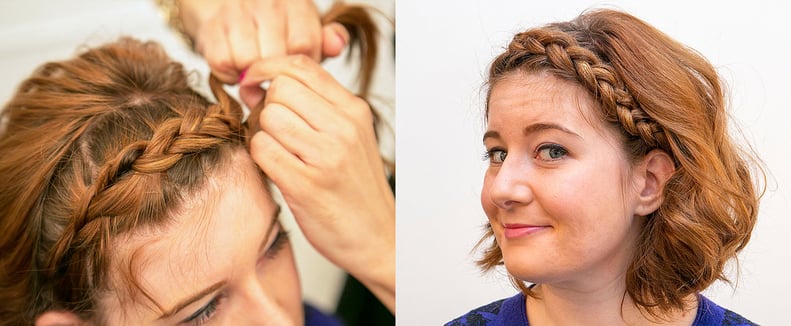 POPSUGAR Photography | Caroline Voagen Nelson
POPSUGAR Photography | Caroline Voagen Nelson
As POPSUGAR editors, we independently select and write about stuff we love and think you'll like too. If you buy a product we have recommended, we may receive affiliate commission, which in turn supports our work.
With more and more people spending extra time at home right now, it only makes sense that you might be looking for a little hairstyle inspiration to keep you occupied in the days to come. Instead of re-creating something intricate (although there's certainly a place for that, too), consider trading in your usual look for this easy-to-DIY braided style.
Whether your hair is long or short, thick or thin, a headband braid is a fun and easy way to keep your hair out of your face but still look cute for any Zoom conference calls you might have to take. To help show you exactly how to create the simple braid, we asked DreamDry hairstylist Faith Huffnagle for a step-by-step on how to master the look at home.
Keep scrolling to see the photo tutorial in full.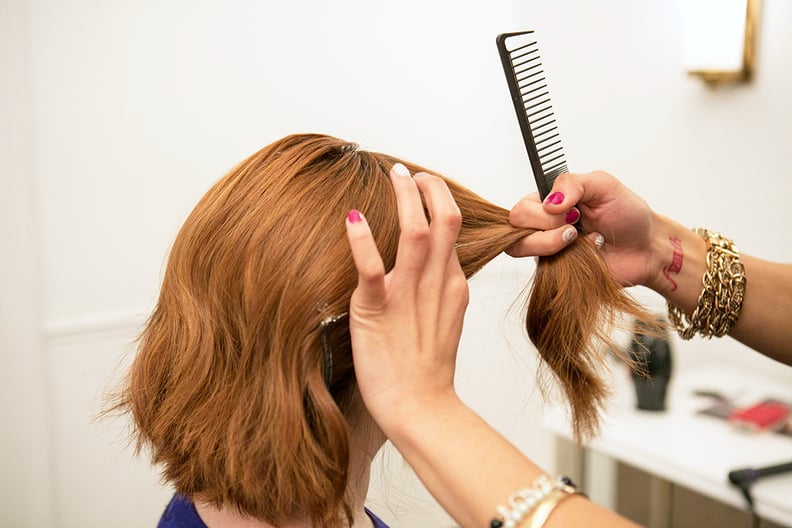 It's best to start on second-day hair, but if you're working with a freshly cleansed scalp, first blow-dry and then add a pomade to give your hair some grip. Huffnagle recommends using any type of cream or serum to keep your braid polished with minimal flyaways.
Then section your hair from ear to ear, pulling the back section away and securing with a clip. The top section is what will turn into your braided headband.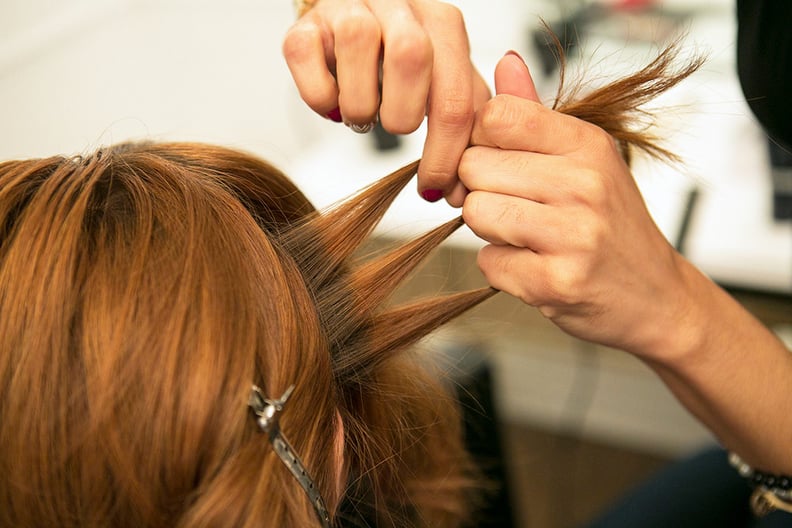 Starting with a section of hair from behind one ear, separate it into three strands.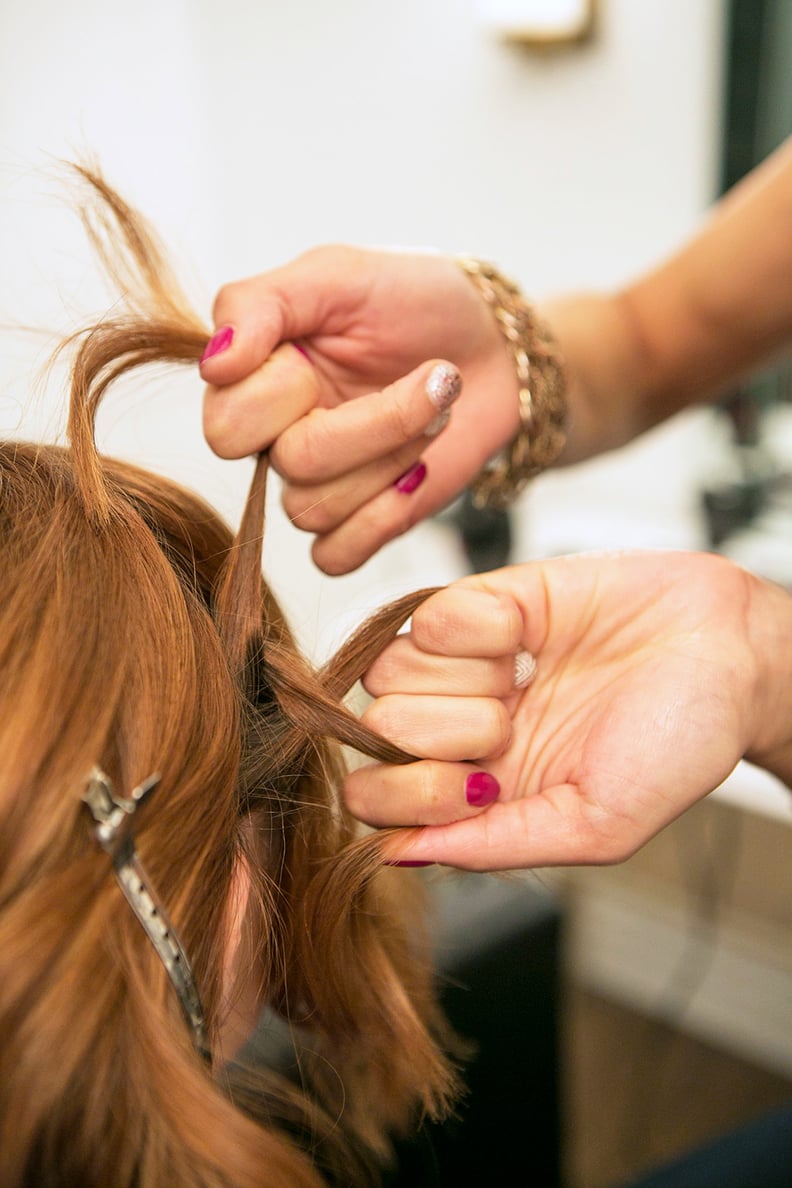 To create an inverted french braid, or dutch braid, Huffnagle explains that it's essentially about moving the middle section of the braid upward. So to start braiding, the middle section will move up, while the top section will move down.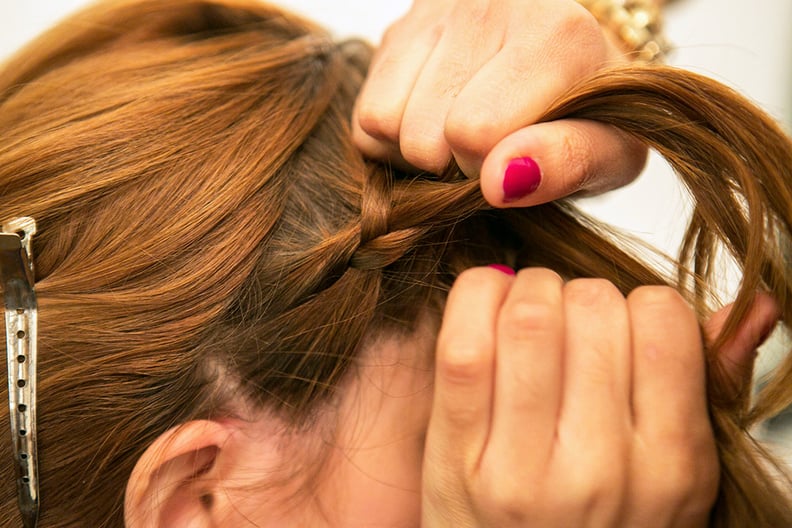 Continue to braid like a normal three-strand braid, adding in hair as you go along to create your woven headband.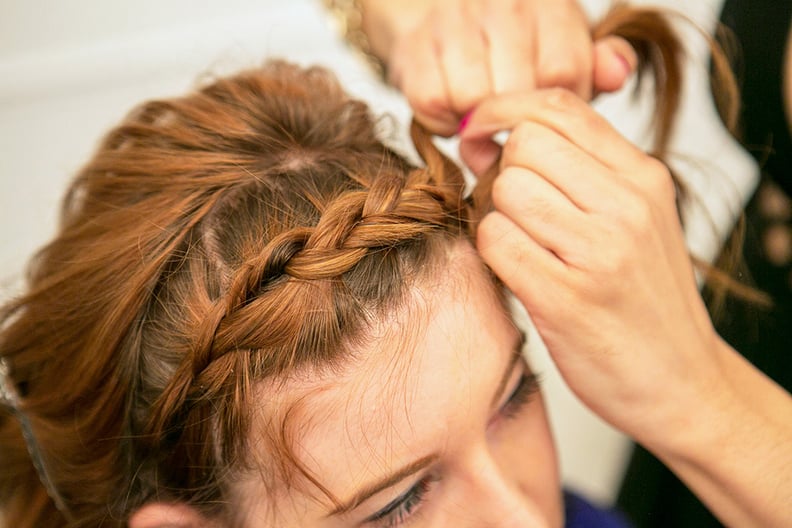 The braid should pop along your hairline.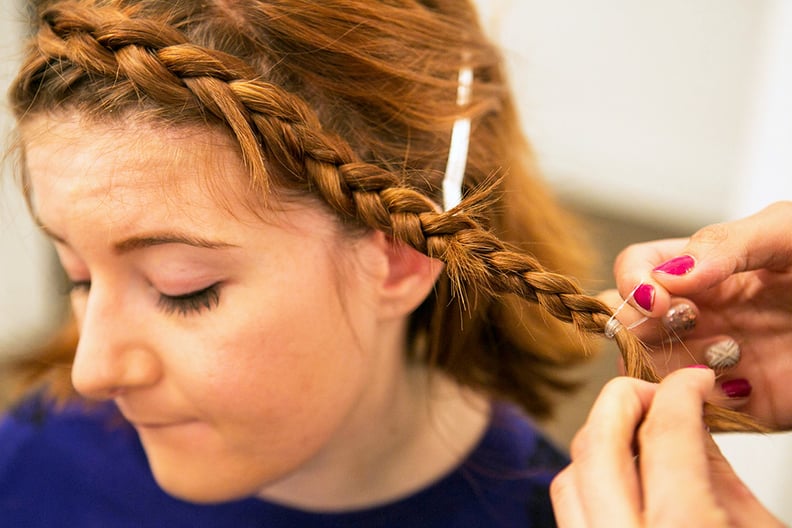 Keep braiding all the way to the end, and secure with a clear elastic. There are also black elastics for darker hair colors.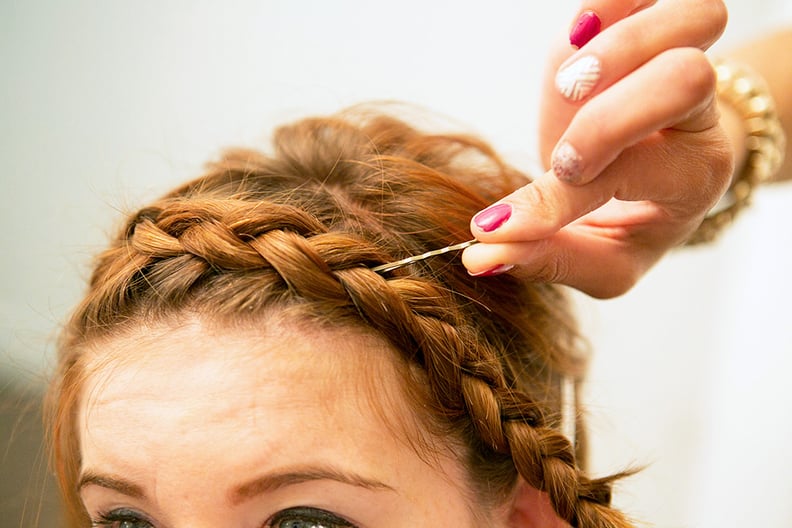 Huffnagle likes to use the end of a bobby pin to tuck stray hairs into your braid for a clean look.
Then, use your fingers to pull the braid apart. This will help give your plait more width and added texture.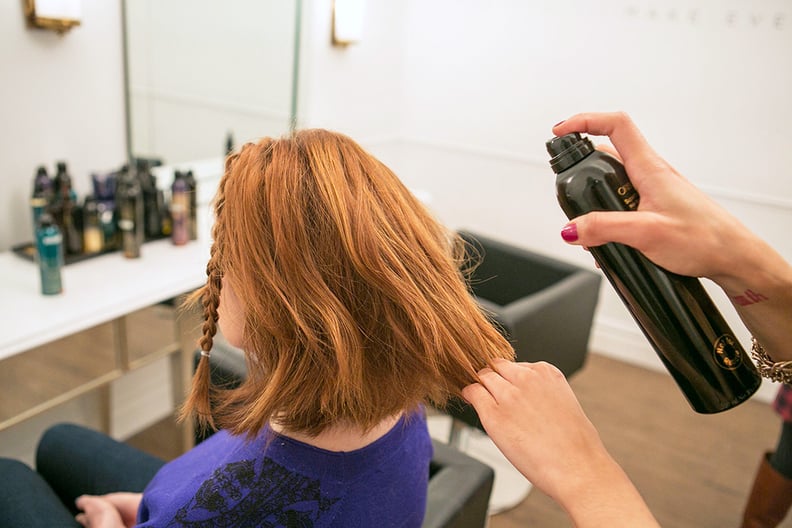 Now for the rest of your hair, go back and add in some waves. Huffnagle recommends prepping your hair with a flexible hold hairspray, like Oribe Superfine Spray ($42), to give your hair texture and holding power.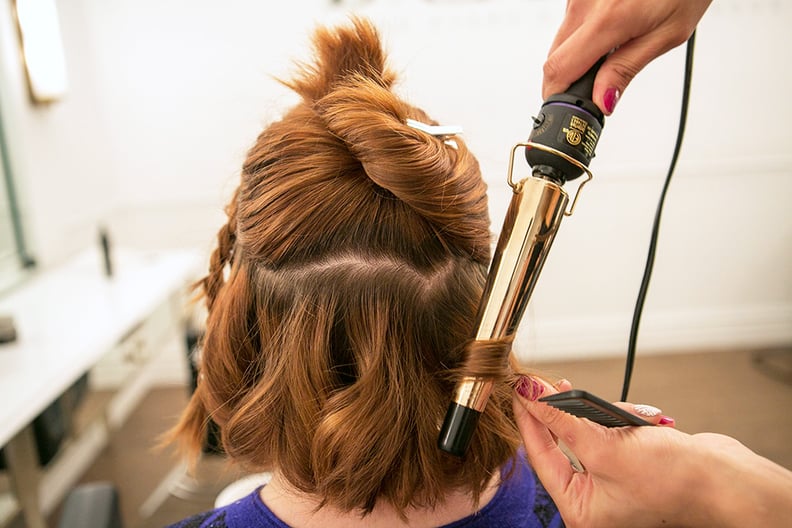 When adding waves, Huffnagle likes to separate the hair into three horizontal sections, starting with the bottom section first. You can use a clampless iron to create casual waves or a regular curling iron for a more polished look.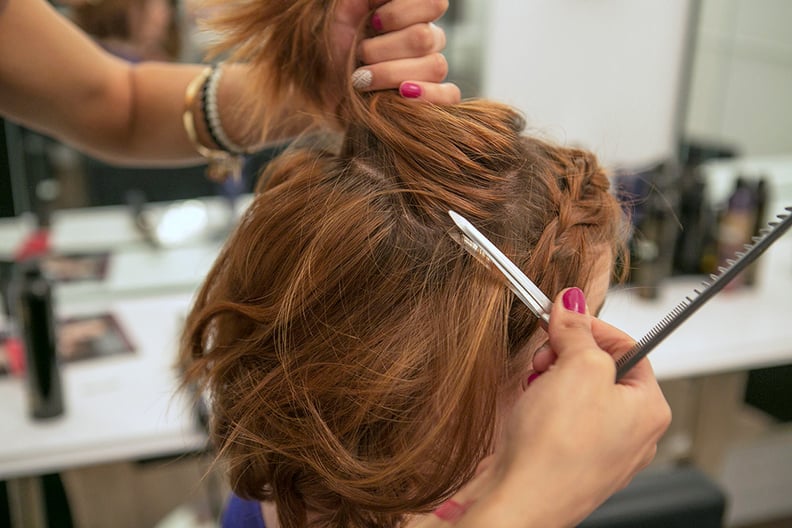 Let down the second section, and keep the top section pinned up.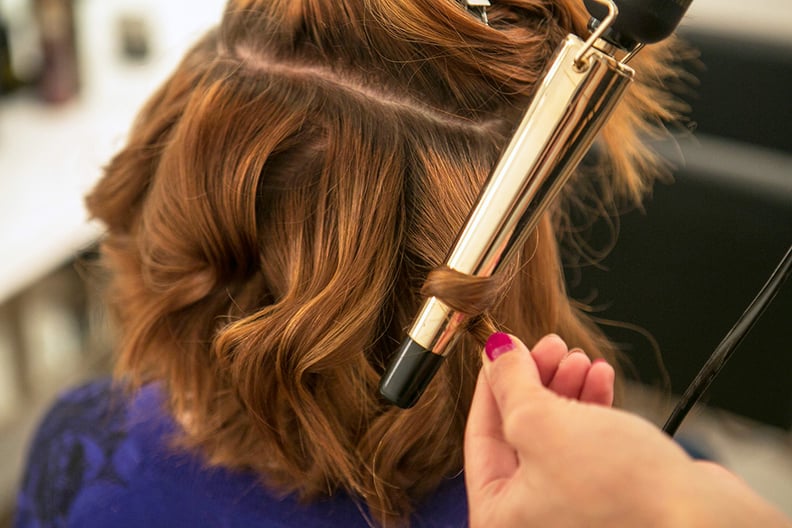 Add in more waves. Huffnagle likes to curl in opposite directions to give the hair more volume and a more natural look than curling each section in the same direction.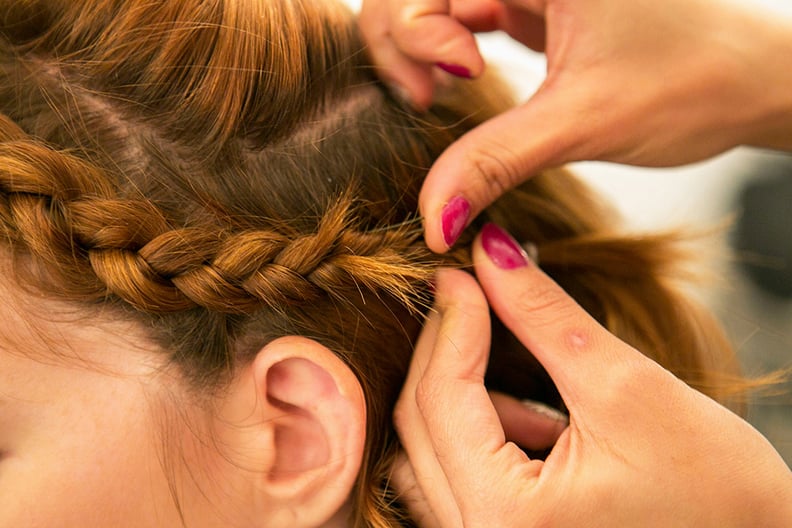 Once you finish curling the middle section, pull back your braid behind your ear and pin it in place using two bobby pins to form an X shape.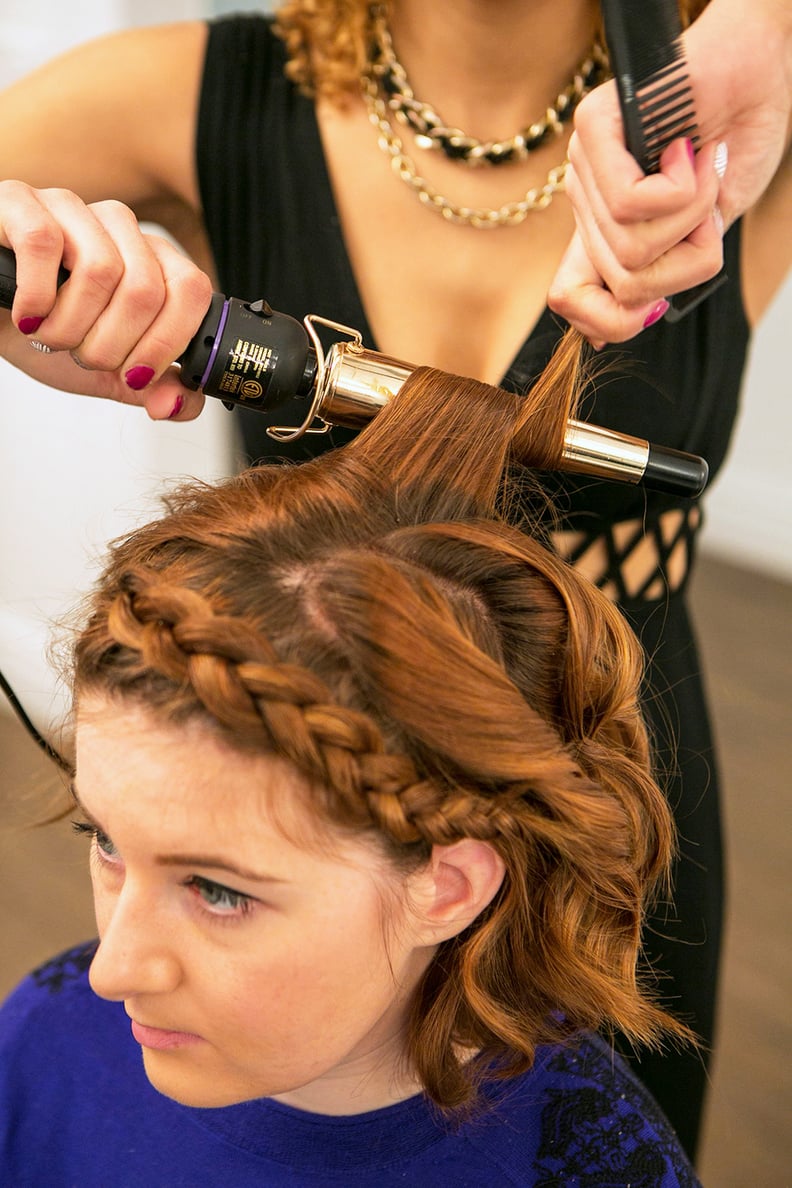 Let down the top section of hair to conceal the end of your braid, and add in more waves with your curling iron.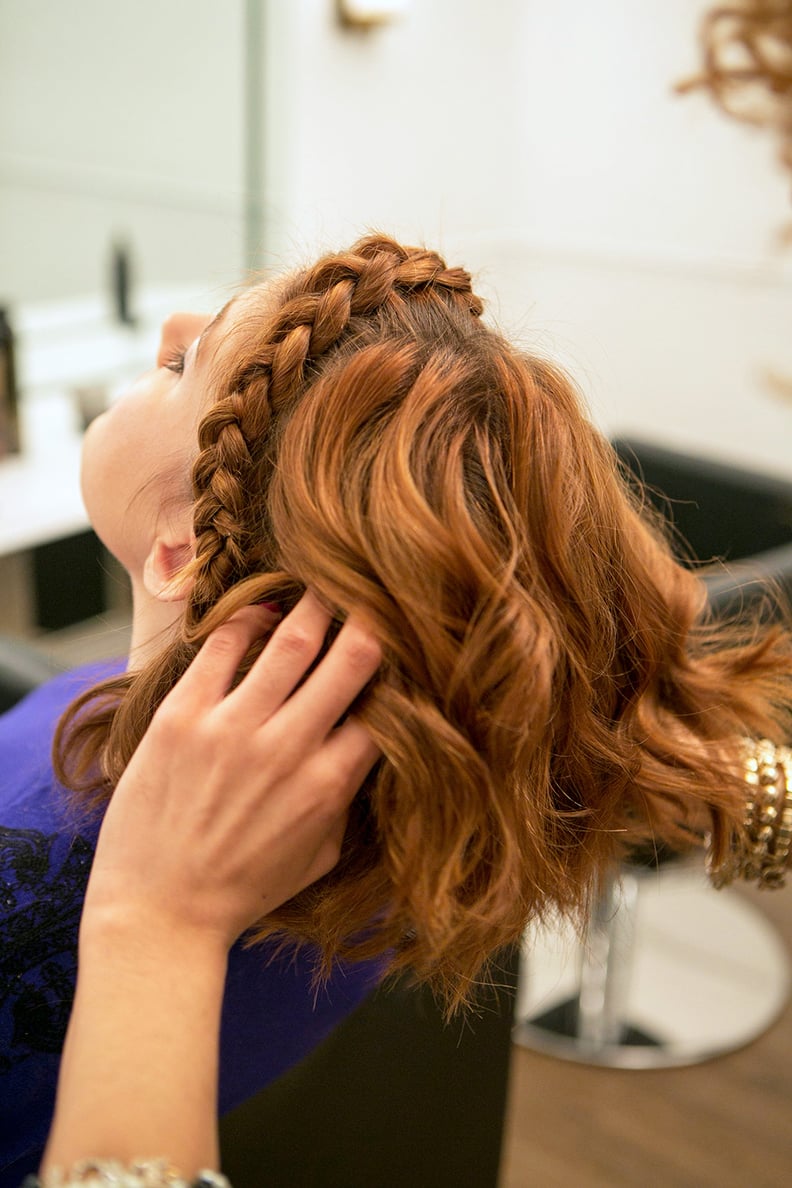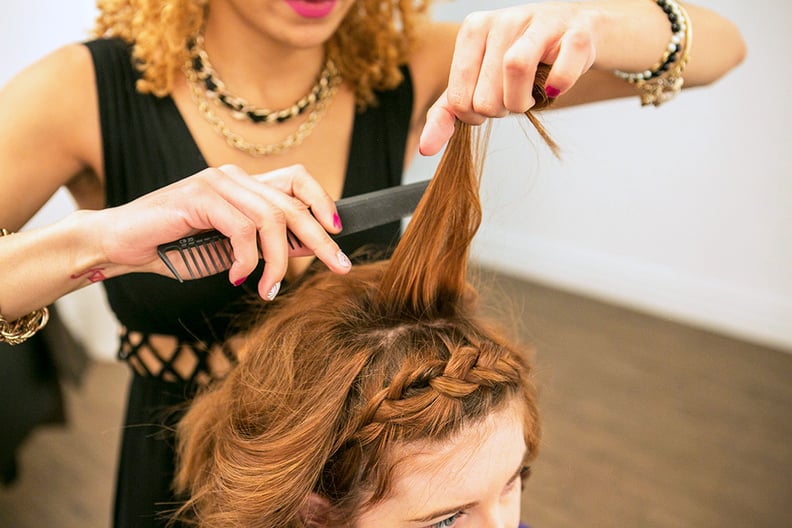 So your hair isn't just lying flat, go back and tease your hair at the crown for lift and shape. Don't forget to use a flat brush to smooth out the tease.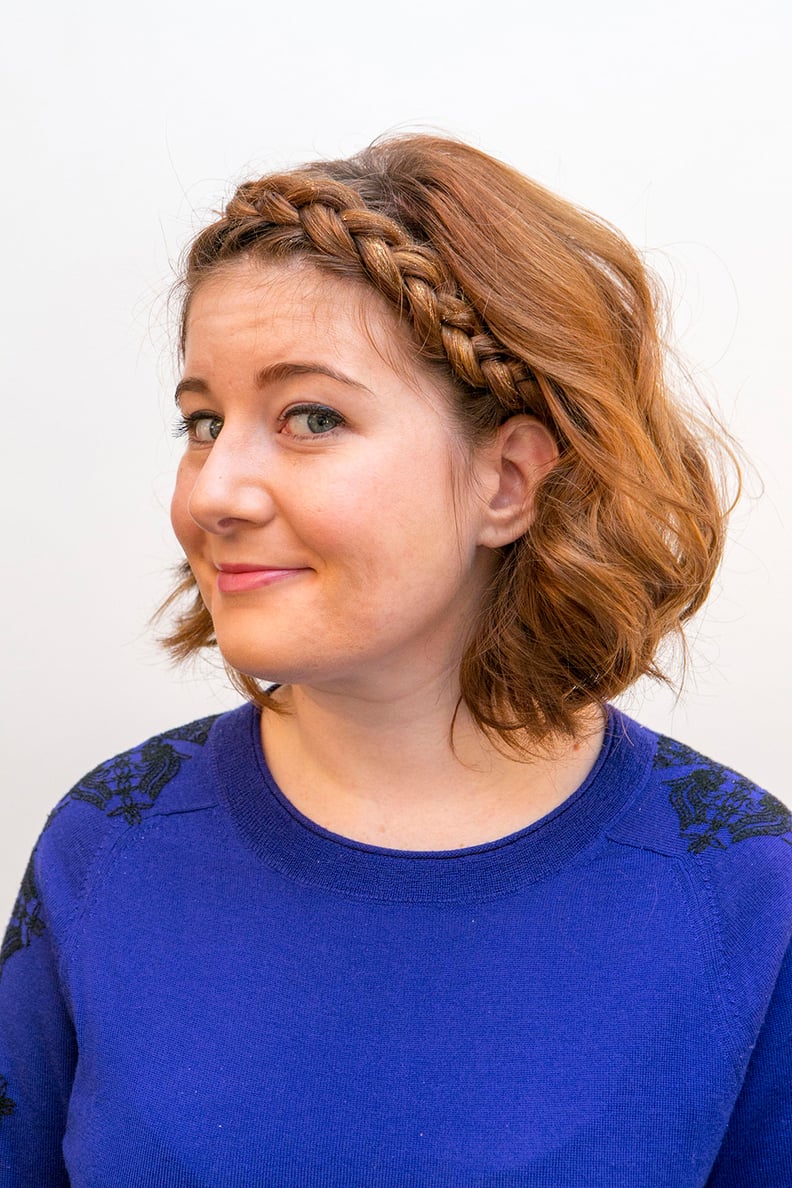 The final look is a festive hairstyle that's actually easy to pull off.