Heidi Klum's 10-Hour Halloween Transformation Will Blow Your Mind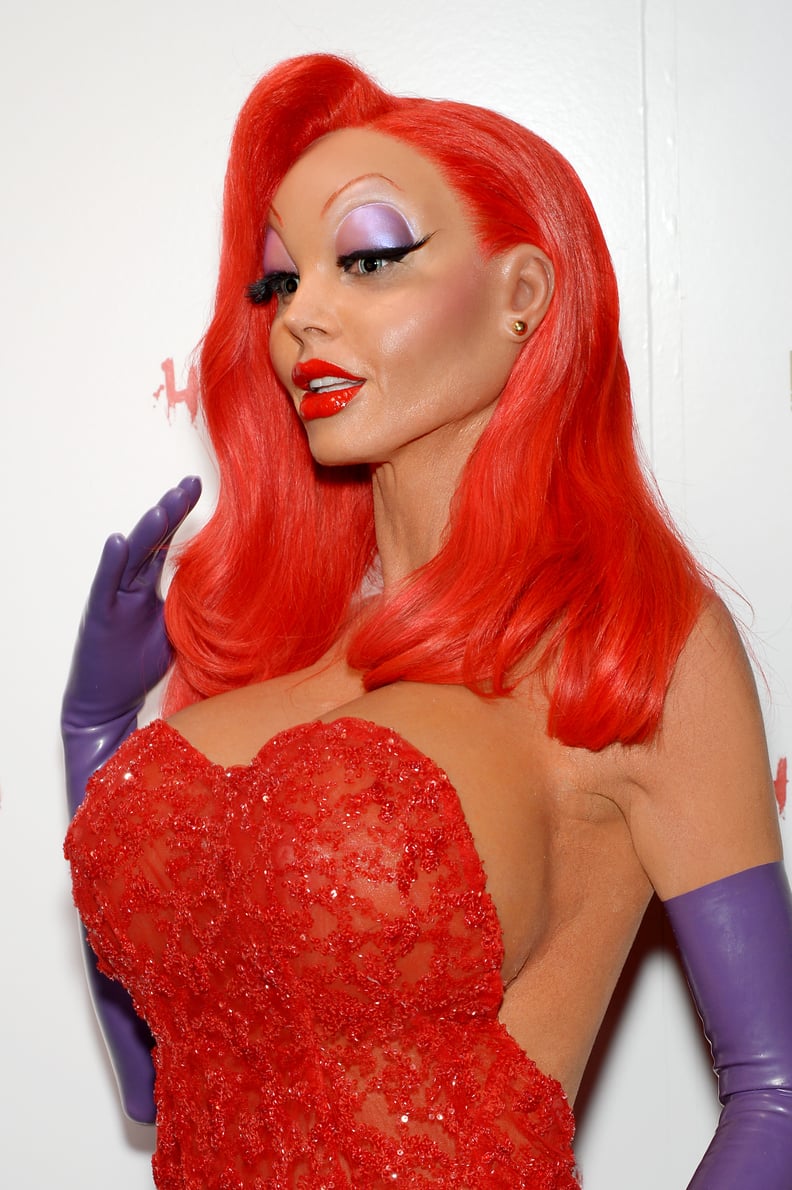 Getty | Andrew Toth
Many celebrities love to celebrate Halloween, but none is quite as committed to the holiday as Heidi Klum. She's donned prosthetics, wigs, and body paint in her pursuit of the most impressive costume. For her party this year, she went all out and transformed into a terrifyingly realistic version of Jessica Rabbit from Who Framed Roger Rabbit.
Heidi enlisted the help of special-effects pro Mike Marino and his company Prosthetic Renaissance. This crew created the model's old-lady costume in 2013, in addition to looks for Black Swan, Boardwalk Empire, and Birdman.
The Prosthetic Renaissance team spent 10 hours (yes, seriously) on Heidi, sculpting her face into the angular, cartoonish visage of Jessica, then carving out bodacious curves. Everything from the star's lips and cheekbones to booty and breasts were created with makeup just for the event. She topped off her outlandish look with a custom gown from her pal Christian Siriano, purple latex gloves, and a glossy red wig.
Every year, Heidi's costumes get more and more magnificent, but we have to wonder how she'll top this one in 2016! Watch the video of her transformation, then read on to see every step.