As POPSUGAR editors, we independently select and write about stuff we love and think you'll like too. If you buy a product we have recommended, we may receive affiliate commission, which in turn supports our work.
Re-creating the sleek, salon-worthy blowout you might get from your hairstylist can feel daunting, especially when it's just you in your home. But with a few hair-drying techniques on hand, you'll find that your style will last longer, and your need for straighteners and curling irons will be greatly reduced.
Before you go anywhere near a blow dryer, you'll need two products to get your hair heat-ready: something to smooth fly-aways and frizz, and some type of heat protectant. You'll also need some hair clips, a roundup, and a great tool (more on that later).
Keep reading to learn how to blow-dry as smoothly as possible (pun intended) ahead.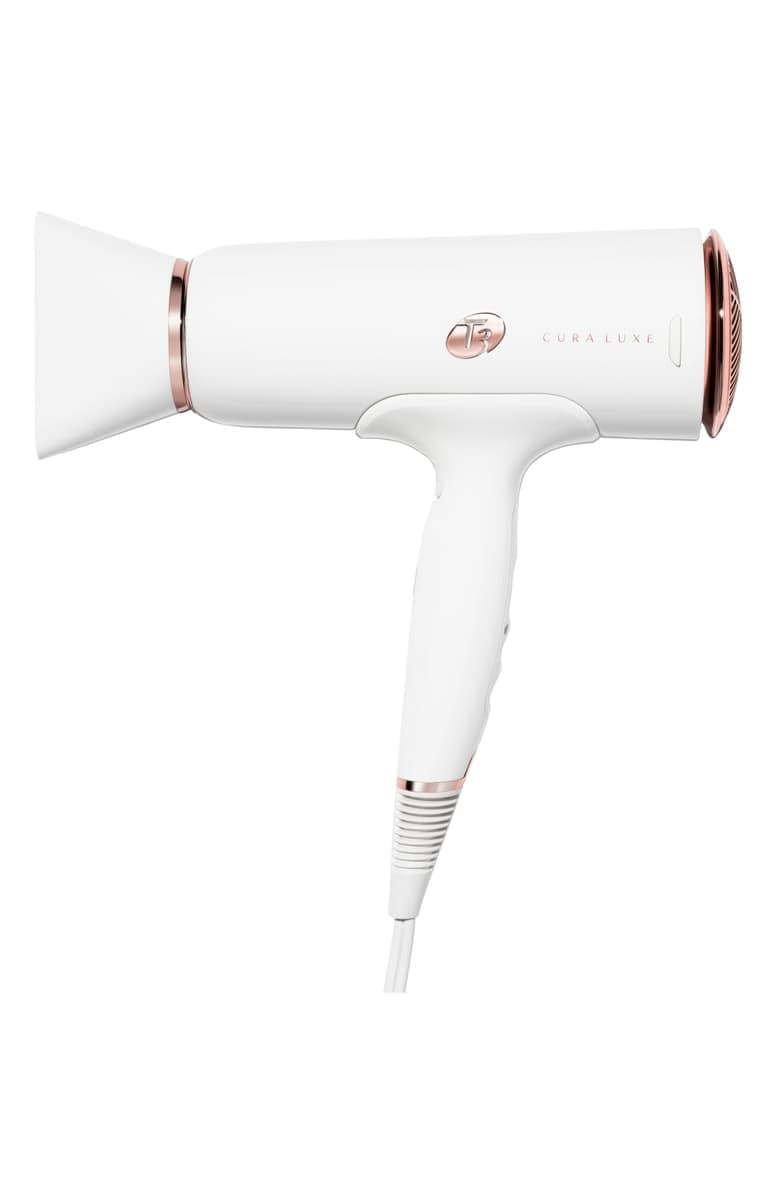 Gather the Right Tools
The key to a great blowout is only as good as the tools you use, and that's where a solid blow-dryer looks in. Look for one with a nozzle so you can target the hot air flow more concisely. Bonus points if it also has ionic technology, like the T3 Cura Luxe Professional Ionic Hair Dryer with Auto Pause Sensor ($230), which helps speed up drying time with minimal damage.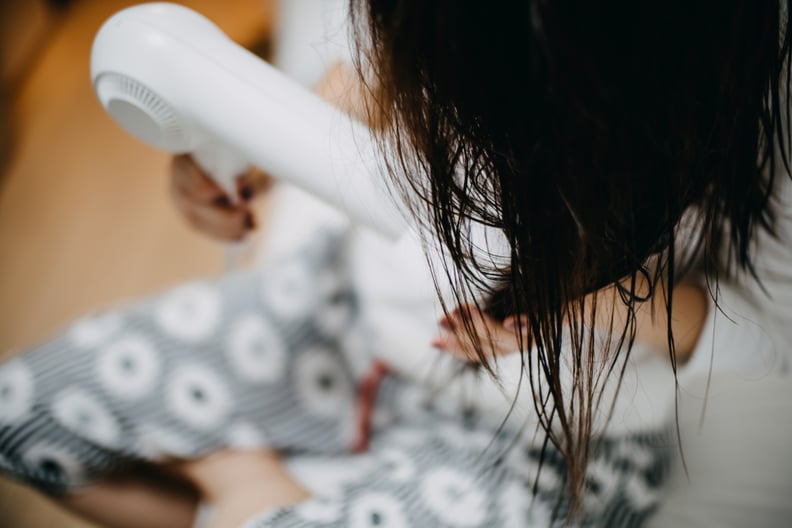 Rough Dry, Then Divide Sections
Next, using your fingers or a paddle brush, predry your hair on your dryer's high-speed, medium-heat setting until it's about 75 to 80 percent dry. This step removes most of the moisture so the bulk of your blow-dry can focus on styling. Don't forget that heat protecting spray! (We like the Moroccanoil Protect & Prevent Spray ($28).)
Once your hair is partly dry, divide it into three sections — top, middle, and bottom — clipping up the top and middle and leaving the bottom down.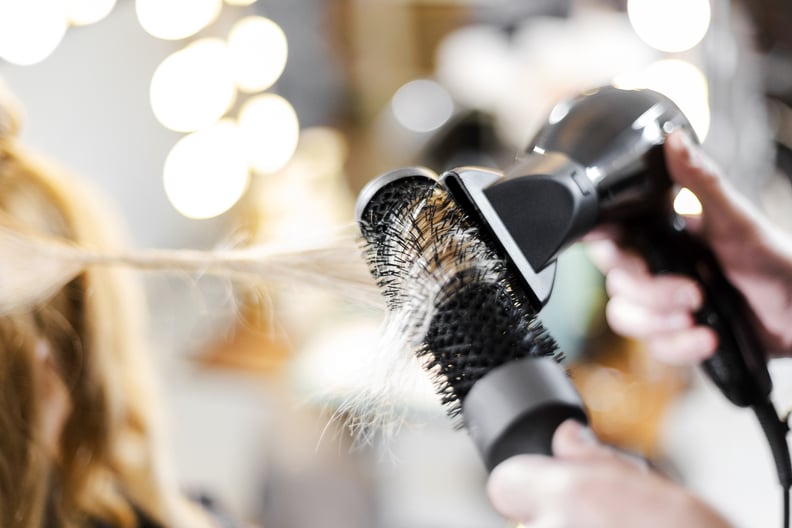 Blow-Dry Section by Section
Working in about two-inch sections, roll your hair over a round brush (held horizontally) and dry with your dryer on medium heat. Make sure your hair is held taut in the bristles for better control. Move from roots to ends, directing the flow of your dryer's nozzle downward to keep the cuticles smooth. Tip: the more you hold your brush vertically, the more wave you'll create.
Once the entire section is dry, release the hair from the middle. Repeat the same round-brushing steps from above, and when finished, drop the top section down to complete your blowout. Tip: for added volume, lift your hair straight up at the roots when drying.

Add Shine