POPSUGAR Photography | Sheila Gim
POPSUGAR Photography | Sheila Gim
As POPSUGAR editors, we independently select and write about stuff we love and think you'll like too. If you buy a product we have recommended, we may receive affiliate commission, which in turn supports our work.
For most, when they hear the words "effortlessly sexy hair," beach waves come to mind. But unless you're particularly handy with hot tools (or just blessed with perfectly tousled texture), achieving that look is not quite as simple as it looks.
There are a couple of issues at play here. If you have straight hair, you might relate to our eternal struggle to appear as if we just stepped off a boardwalk rather than looking like a sea witch. And even if you have exactly the right curls naturally, you could still be screwed over at the salon. No matter where you go, practically every stylist has a different definition of beach waves (and god help you if you don't bring a celebrity photo for reference). You never know if you'll hit the jackpot or end up looking far more matronly than marvelous.
To ensure you end up with exactly the sexy, lived-in look you're craving, we consulted Chris Appleton, Color Wow ambassador and the mane man of Kim Kardashian, Jourdan Dunn, and more celebrities. He outlined four different types of hair textures and revealed exactly how they should be styled (step by step!) for beach waves. Not only that, but he also provided the lingo women need to say while in the salon chair to get the stylish strands of their dreams. Read on!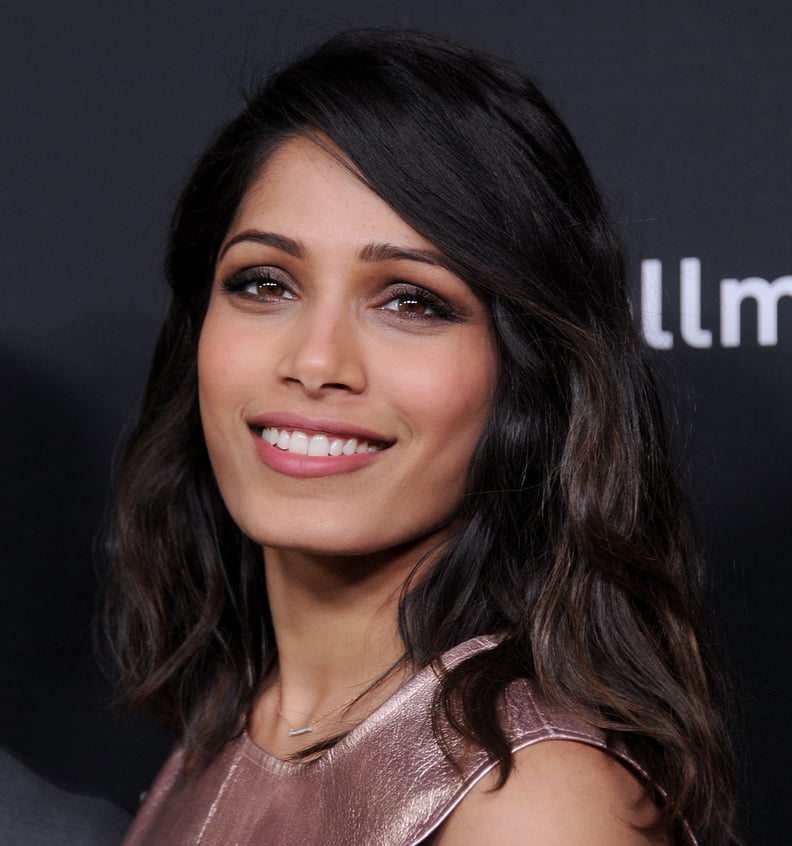 You have: superstraight hair like Freida Pinto.
At the salon, ask for: a defined wave with volume and lived-in texture.
How to DIY it at home: Any gal with straight strands knows that proper prep is essential to lasting volume and texture. Appleton recommends starting by applying a thickening mousse to damp hair (we like Living Proof Full Thickening Mousse ($27)) and rough-drying without a brush. "This will start to work with any natural wave or movement you may have," he explained.
Then use a conical-shaped iron, such as the T3 Whirl Convertible Tapered Styling Wand ($185), to add curls, focusing the thicker end of the wand at your roots and the narrow end at the tips of your hair. "It will give your hair a slightly uneven curl and a natural-looking beach wave," he said. Then, finish by applying a shine serum like Color Wow Pop & Lock Shellac ($18) from halfway down the shaft through the tips, which Appleton explained will provide that defined, piecey, glossy look.
For more tips on how to make straight hair hold a curl, go here.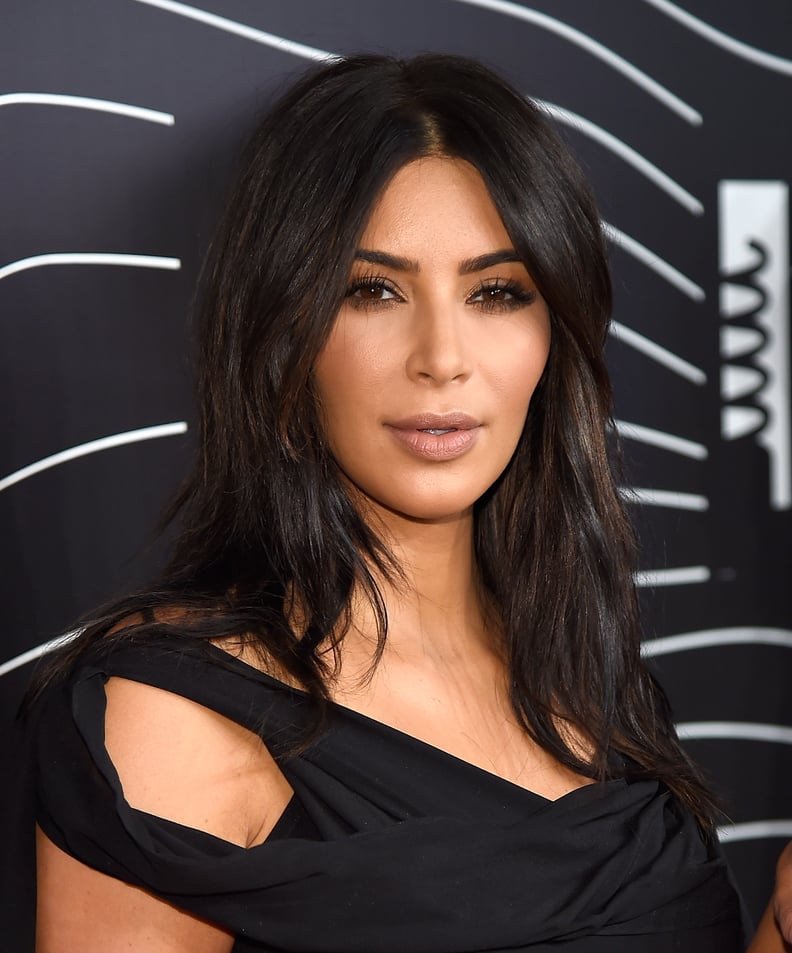 You have: lightly wavy hair like Kim Kardashian.
At the salon, ask for: an emphasized version of your natural texture.
How to DIY it at home: Air-drying (with a little bit of help) is your key to sexy strands. Appleton recommends spritzing Tigi Catwalk Texturizing Salt Spray ($21) on wet hair, then twisting one-inch sections and leaving them to air-dry, which will accentuate your hair's natural movement. Once your hair is fully dry, use a straightening iron in up and down movements on the sections, emphasizing the bedhead texture. Finish with a glossing spray or oil, tousling your hair with your fingers for added dimension.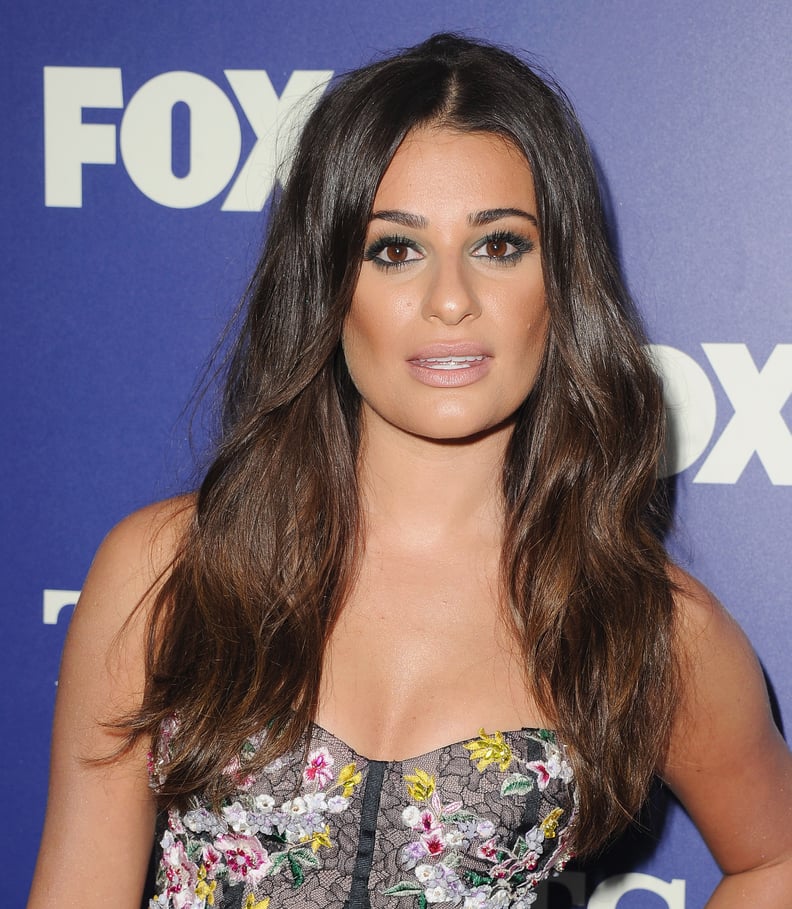 You have: big waves like Lea Michele.
At the salon, ask for: big, defined waves with controlled volume.
How to DIY it at home: Break out your diffuser! You'll want to dry your hair about 90 percent of the way with this attachment on your hairdryer, which will prevent frizzing and promote your natural curl. Add Color Wow One Minute Transformation Styling Cream ($24) for light body and hold before curling hair with two different tools, a two-inch iron and a one-inch iron, which Appleton uses on alternating sections.
Be sure to wrap your hair in different directions as you work, which will provide the most natural curl. Complete the look by adding dry shampoo at the roots for lift and to the midlengths. "This will add grit to the texture to make it look sexier and more youthful," explained Appleton.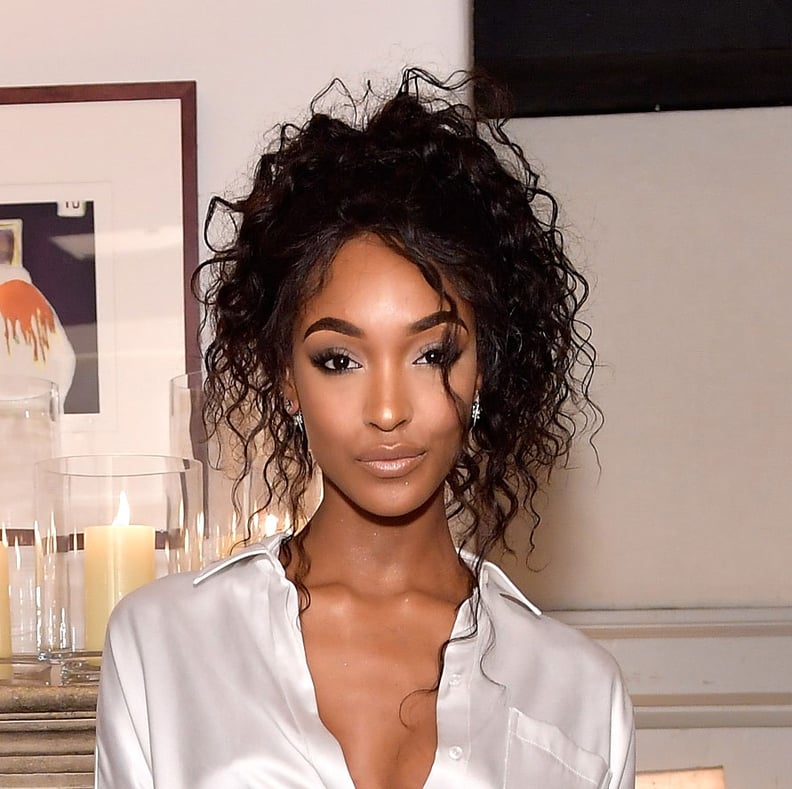 You have: curly hair like Jourdan Dunn.
At the salon, ask for: blown-out hair with piecey texture.
How to DIY it at home: After blowing your hair straight (learn the proper technique here), spray on Oribe Shine Light Reflecting Spray ($39) and curl hair with a two-inch iron, alternating the direction in which you wrap your hair around the barrel. Appleton says that it is essential for this look to be smooth, so finish off the look with a shine serum for extra gloss.