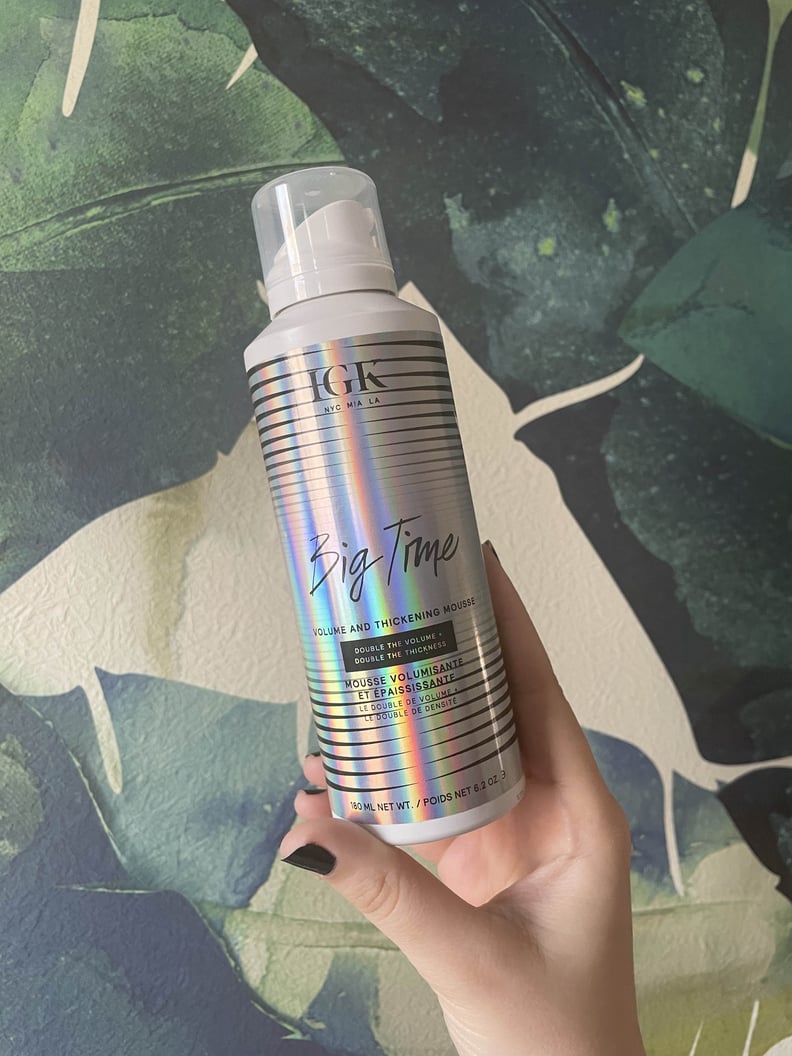 POPSUGAR Photography | Jessica Harrington
POPSUGAR Photography | Jessica Harrington
Every editorial product is independently selected by our editors. If you buy something through our links, we may earn commission.
The IGK Big Time Volume and Thickening Mousse is a heat-activating styling product that makes hair look fuller.
One editor put the product to the test on her fine hair.
Read the full review on the volumizing mousse with photos here.
Over the last year, I've embarked on a bit of a personal hairstyling journey. As someone who used to do absolutely nothing with my hair (no, really, I was the queen of the air-dry and go), I've started to learn how to actually style it with hot tools, wacky heatless contraptions that I've found on TikTok, and hair hacks from social media. I've also learned what types of hair-care products work best for my hair type and how to properly apply them, which is how I discovered the truly magical IGK Big Time Volume and Thickening Mousse ($31).
I have very fine hair, so I'm always on the hunt for products that will boost volume in both my roots and the ends of my hair. When left to its own devices, my hair ends up looking flat. I've tried my fair share of thickening sprays and powders, but I truthfully haven't been that impressed with the results — until I tried the Big Time Volume and Thickening Mousse. The formula is heat activated, so it begins to work when you blow-dry, effectively protecting against heat damage from styling while also giving limp hair some life.
I use it after shampooing and conditioning in the shower. I typically like to dry my ends using a hair wrap before working about two pumps of the product through the middle to ends of my damp hair. Then, with what's left on my fingers, I apply some of the mousse to my roots. It doesn't make your hair feel sticky or stiff like some styling mousses — and, on top of it, it smells amazing.
After I've thoroughly coated the product from root to tip, I like to use my T3 AireBrush Duo Blow Dry Brush ($180) to finish styling my hair. The mousse helps thicken to the point where I can actually feel it have a bit more tension while running the blow-dry brush through. Without the mousse — I've tested it with the same tools both ways — my hair ends up looking smooth and sleek, but it doesn't have nearly as much bounce or movement to it.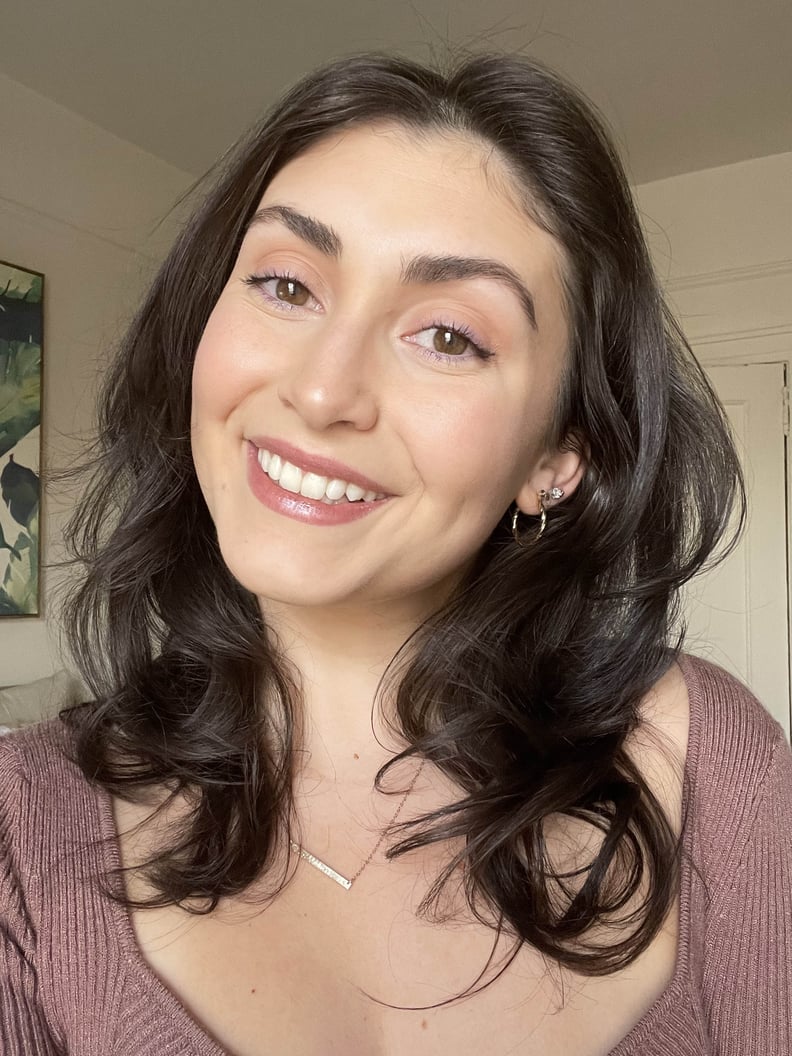 With the IGK Big Time Volume and Thickening Mousse, I can see a difference in my blowout both instantly and hours later. Immediately after running the round brush through my hair, it looks fuller and has the bounce we all crave when trying to achieve a fluffy, '90s-supermodel blowout. I also see a big reduction in frizz. Plus, IGK's styling product continues to perform even hours after I apply it. I have very healthy hair, which is something I'm thankful for, but that means curls and blowouts tend to fall out after just a few hours. The volumizing mousse helps keep that bounce and thickness in my hair all day — and even makes it look good the next day, too.
It's rare that I notice a huge difference when using hair products, but there's no denying how well the IGK Big Time Volume and Thickening Mousse works. It gives my thin hair a much-needed lift without making it feel gritty or tangled like some density-boosting products. I've used it every time I give my hair a blowout since discovering it.
Rating: ★★★★★