Tattoos Details in How I Met Your Father You Might've Missed
The Subtle Tattoo Detail You Might Have Missed on "How I Met Your Father"
As POPSUGAR editors, we independently select and write about stuff we love and think you'll like too. If you buy a product we have recommended, we may receive affiliate commission, which in turn supports our work.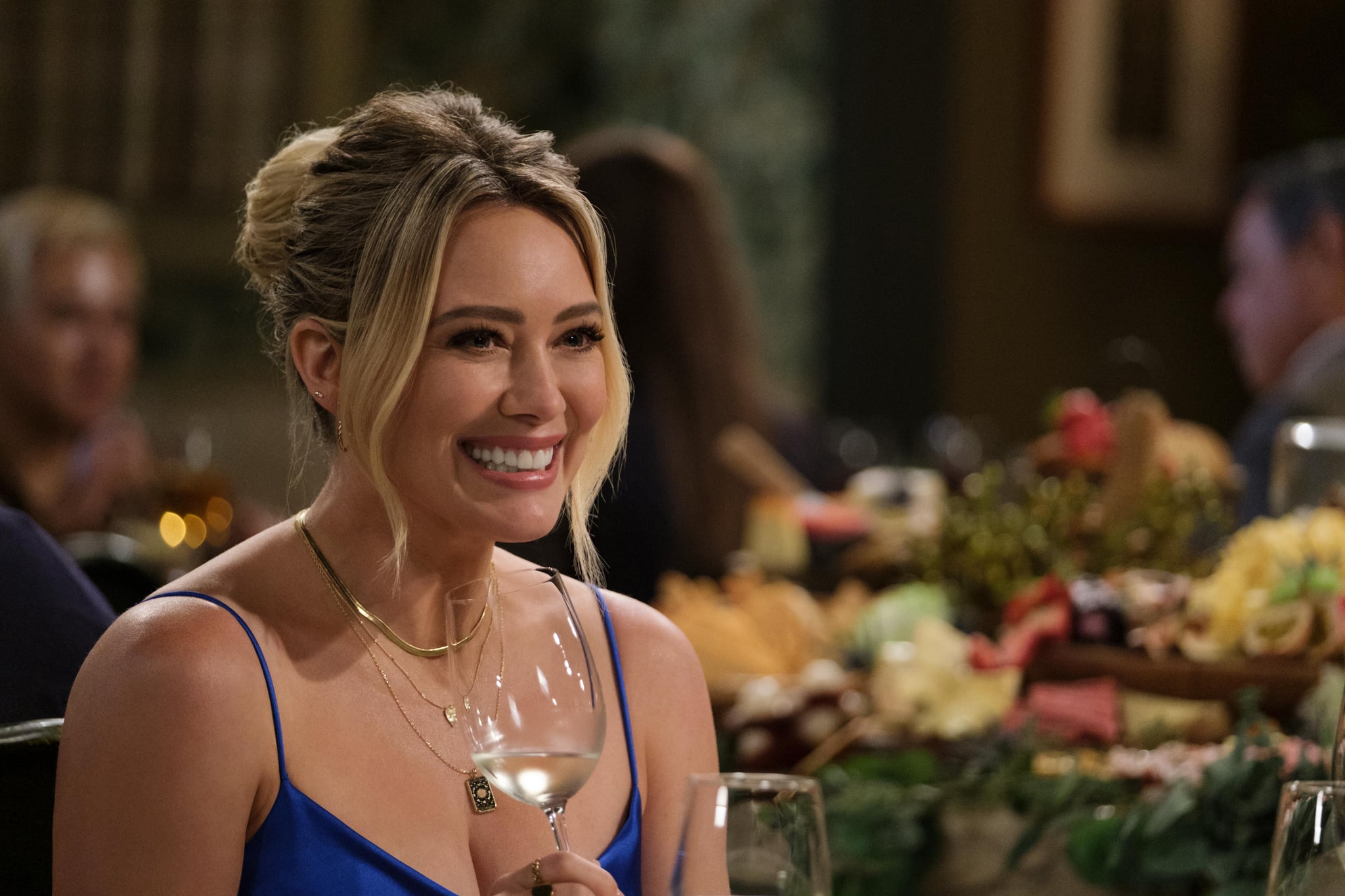 The premiere of the highly anticipated series "How I Met Your Father" saw some familiar faces returning to our TV screens. Hilary Duff, who plays the show's main character, Sophie, has appeared in TV shows like "Lizzie McGuire" and movies like "A Cinderella Story," but this latest role marks a new era for the actor. While her signature blond hair has remained the same since her Disney Channel days, Duff has changed quite a bit.
Having grown up in Hollywood, Duff has undergone numerous beauty transformations over the years, but one thing that some people may not know is that she has accumulated quite a tattoo collection — which is something that was taken into consideration while filming "How I Met Your Father."
In fact, the show's makeup department head Katie Middleton previously told POPSUGAR, "Hilary has a lot of tattoos on her arms — we would get a laugh when she would show up to work with a new one."
Though Duff has quite a few designs, only two have "approval" to be seen on the show, so Middleton covers all of the others. "In the episodes, Hilary has tattoos on her arms and we had left two of them for her character," Middleton says. There's also a scene where Kim Cattrall (who plays Sophie grown up) has a little heart on her wrist, which she adds was intentional: "We painted the little heart on Kim's wrist so that it would match Hilary's real tattoo."
The process of getting tattoos approved can be tricky, and if the tattoo design is extremely intricate, Middleton says sometimes the makeup team "covers [the] tattoo and then adds a fake one on top," should the character need them. For a clean slate, she typically "airbrushes the [tattoos] in layers using Endura Skin by European Body Art [$22], [starting] with a layer of color correction and then [adding] undertones and surface colors" to perfectly match her client's skin tones.
While we won't be seeing the entirety of Duff's impressive tattoo collection on "How I Met Your Father," hopefully you'll watch the series with a deeper appreciation for all the behind-the-scenes work to make that possible.