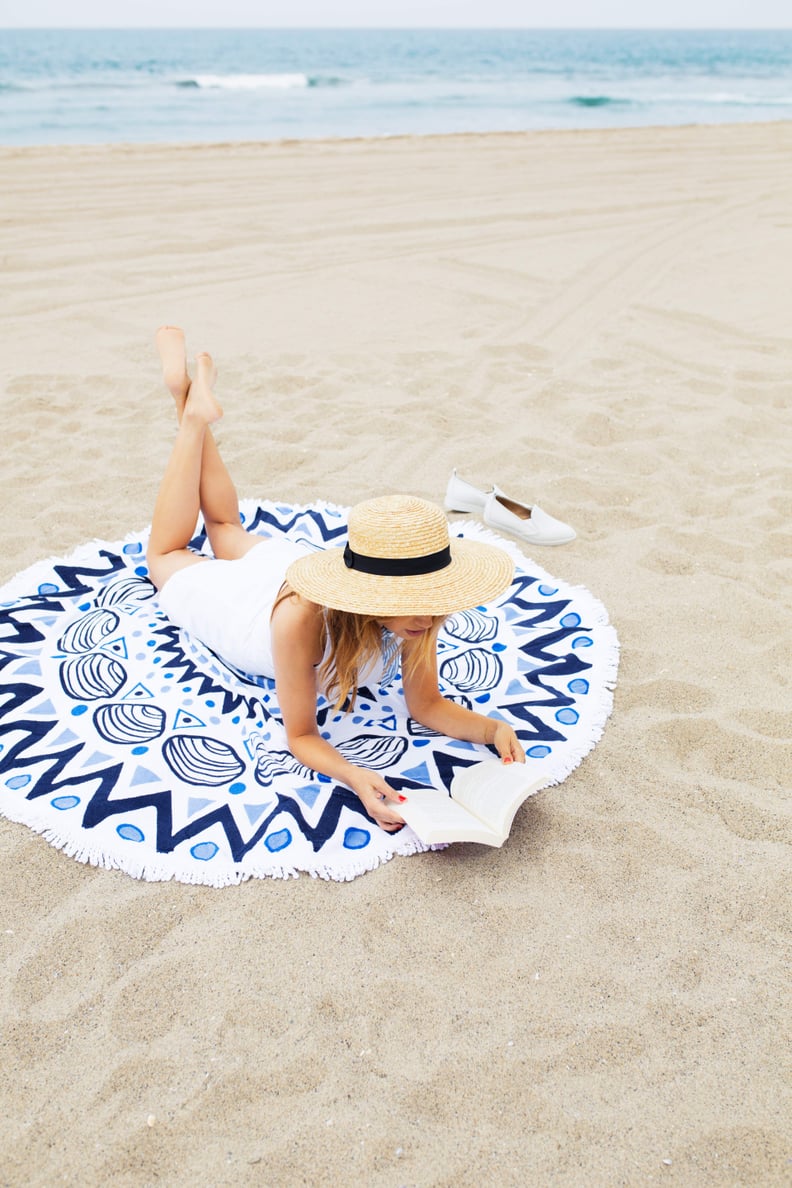 POPSUGAR Photography | Sheila Gim
POPSUGAR Photography | Sheila Gim
When you head outside for a day in the sun, you probably slather sunscreen on all the usual spots: your arms, legs, back, and face. But there's a part of your body you may be completely forgetting that's just as susceptible to sunburn and skin cancer: your scalp.
"People often forget that — of all the parts of our body that need protection from the sun — none of them face the sky more directly than our scalps," dermatologist Ross C. Radusky, MD, told POPSUGAR. Even if your head is covered with hair (and especially if it isn't), that doesn't mean it's safe from harmful UV rays. In fact, skin cancer can still show up on your scalp and hairline, and you can still get burned where your hair parts.
Luckily, Dr. Radusky has outlined five easy ways to protect your scalp from heat, rays, sun damage, and potential skin cancer. Be sure you're not ignoring this vulnerable body part and that you're also loading up on the proper SPF all over your body.
Wear a Broad-Brimmed Hat
A hat will offer the best protection from the sun, especially if it's lined with ultraviolet protection factor (UPF). It's similar to the SPF numbers you'd see on sunblock, but applies to clothing.
"Bonus points are awarded if the hat covers the tops of the ears, another common place people forget, burn, and develop skin cancers," Dr. Radusky said. "Loose is preferred because too tight a band can compress some of the hairs and place unnecessary pressure and traction on the follicles. Plus, it will leave you with hat hair."
Looking for a cute one to wear to the beach? Check out the Furtalk Sun Women Straw Bucket Hat UPF 50+ ($16 on Amazon).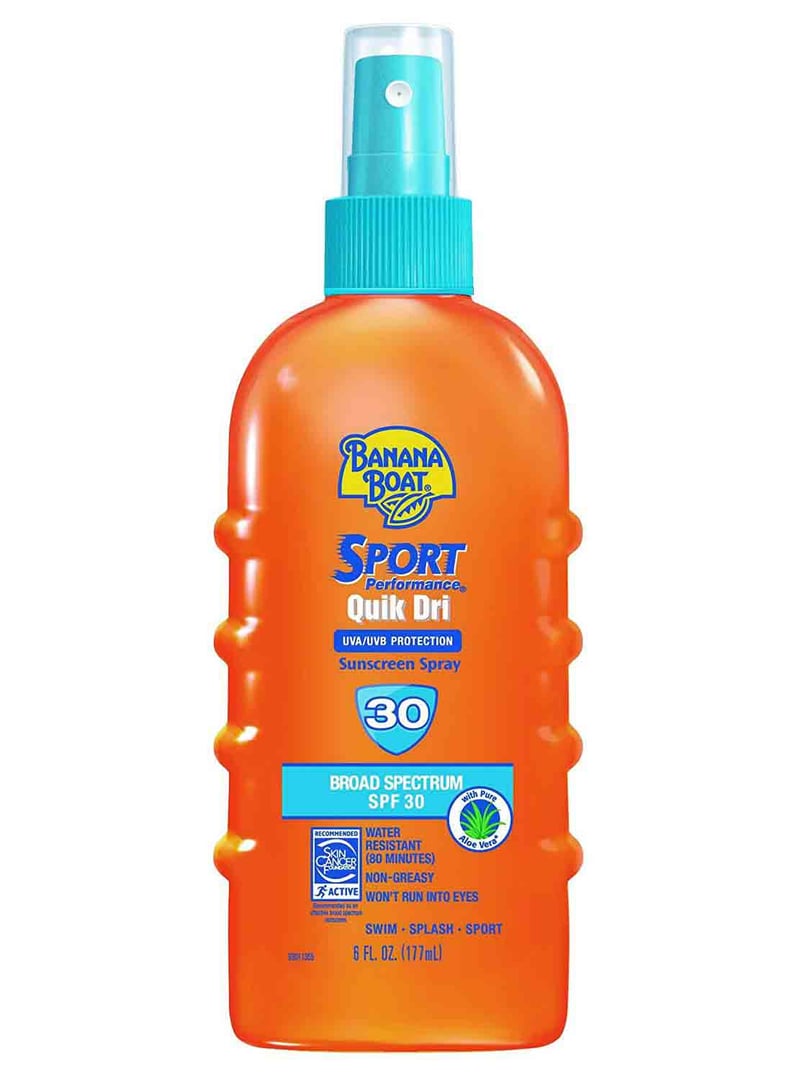 Use SPF On Your Scalp
Although it may be hard to reach your actual scalp if your hair is in the way, you can apply sunblock to your scalp, especially the part in your hair. "Use a small amount of your regular spray or lotion sunblock and gently massage into the surface of the scalp, trying to avoid as much of hair as possible," Dr. Radusky said. "Zinc and titanium physical blocks are OK but can leave a white residue."
He recommends Banana Boat Sport Quik Dri Spray Sunscreen ($11) because it works well, is approved by the Skin Cancer Foundation, and dries fast without leaving your hair greasy.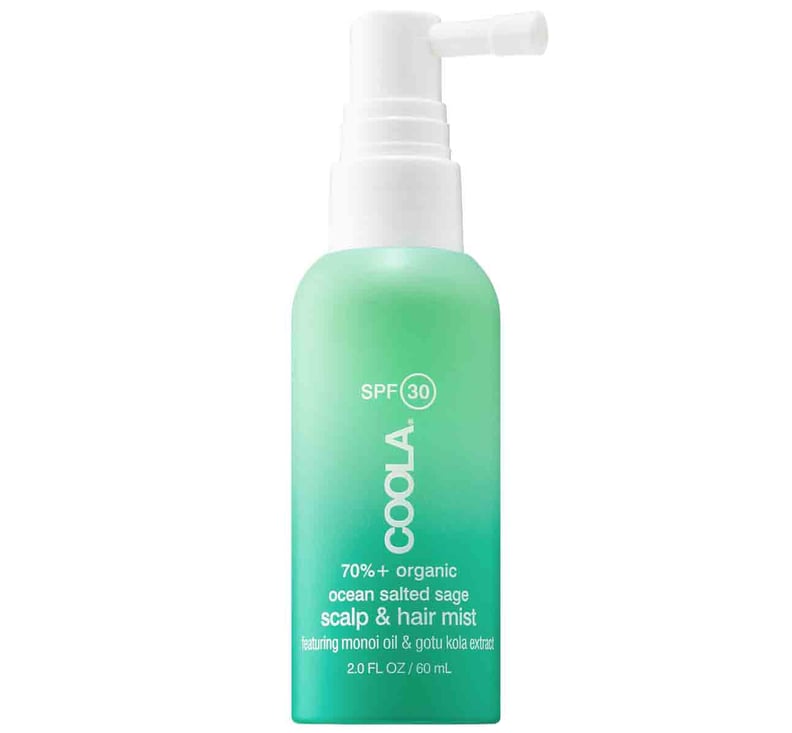 Try a Leave-In Conditioner With SPF
A leave-in conditioner with SPF can moisturize your hair and protect it from salt, chlorine, and sun damage. "Products with vitamin E and other antioxidants minimize the free- radical damage to the hair and scalp caused by the sun," Dr. Radusky explained. He recommends Coola's Organic Scalp and Hair Mist With SPF 30 ($26 at Sephora) to hydrate your hair and protect your scalp.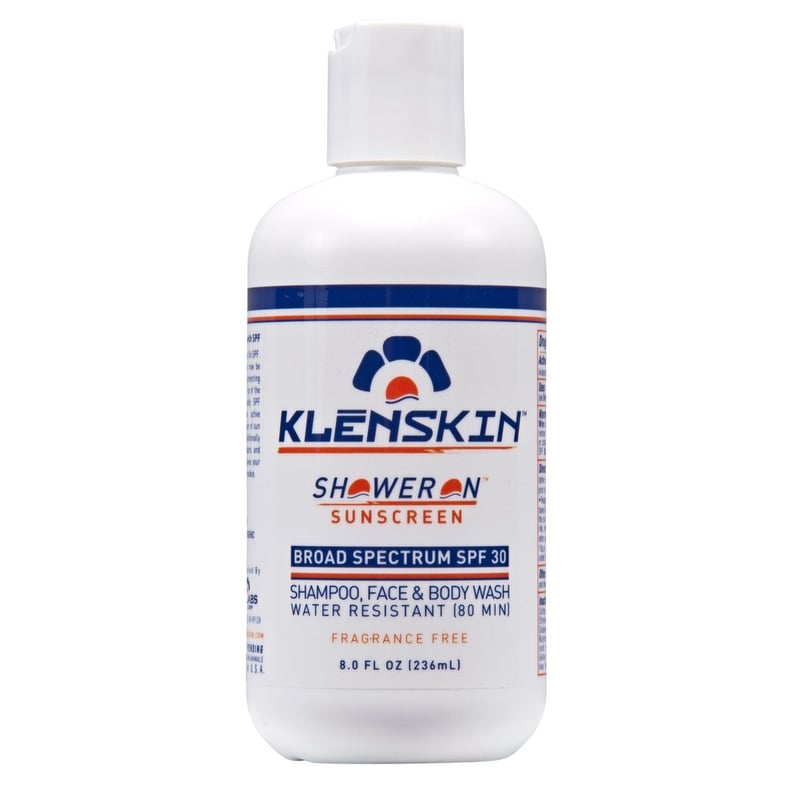 Shower With Your Sunblock
Although you shouldn't use this Klenskin Shower-On Sunscreen Body Wash ($28) as a substitute for traditional sunscreen, it can help provide additional protection from the sun, Dr. Radusky said. It's especially helpful to rub onto your scalp when your hair is wet to target those hard-to-reach places when your hair is dry. Use it in the shower before heading outdoors.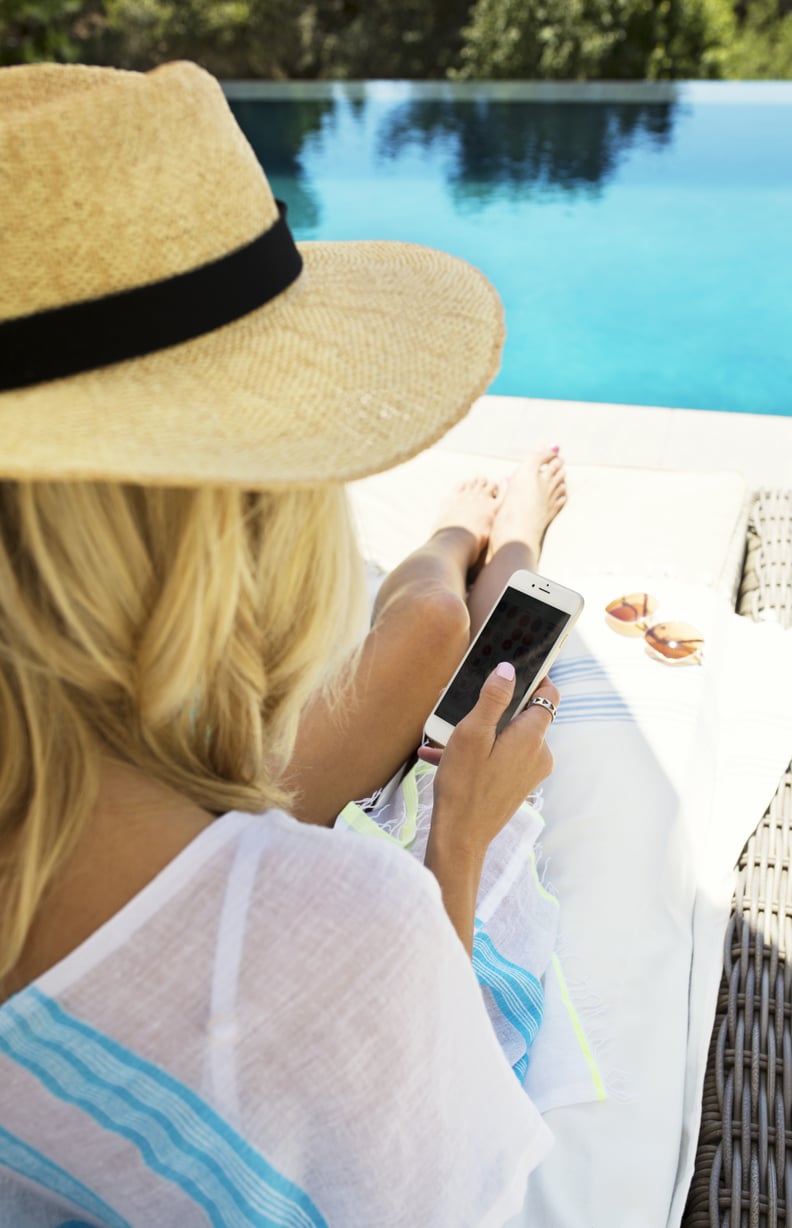 Stay Out of the Sun as Much as Possible
This seems like a no-brainer, but the only sure-fire way to completely protect your scalp is to stay out of the sun. Be sure to wear a hat, sit under an umbrella, and stay in the shade as much as possible.
"Not only will your formerly fried follicles look healthier, but it will certainly minimize the risk of developing a skin cancer down the road," Dr. Radusky explained. "Skin cancers do develop, and if you notice a crusted bump or scab that doesn't seem to go away on its own, it's important to get it checked out by a board-certified dermatologist."