How to Shop For Beauty Products Ethically, According to an Expert
As the Earth becomes increasingly more polluted and its inhabitants suffer the consequences, it's important to consider what we can do in our own lives to improve the environment and make our world a better place. One brand that's long been committed to that mission is The Body Shop, so POPSUGAR reached out to Pins Brown, head of ethical and sustainable sourcing at the company, to find out how the average person can shop ethically.
Prior to working at The Body Shop, Brown worked to improve labor conditions in supply chains in various industries like oil and gas, and has served as an ethical trade adviser. In March 2018, Brown joined the beauty company to manage the brand's ethical and community trade practices as well as its environmental standards for how and what it purchases, which means she knows everything about products that are created in a sustainable way.
It doesn't have to be hard, either. Learn the ways you can improve your consumer habits, ahead.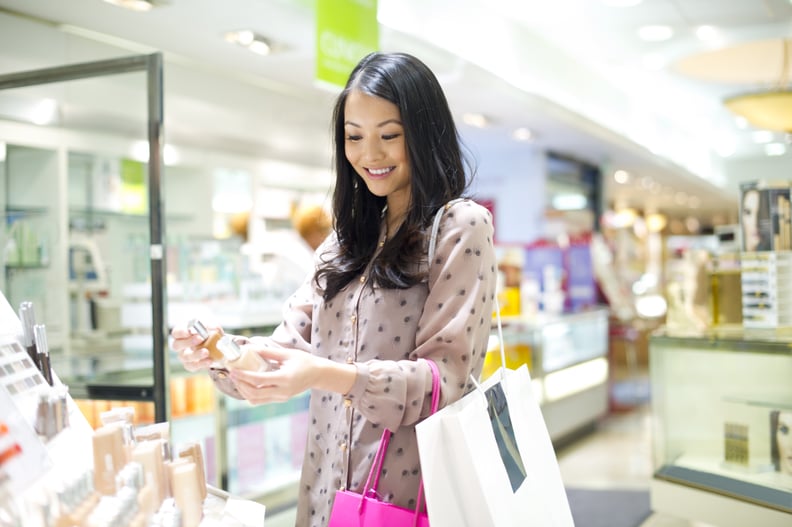 What Is Sustainability?
For companies that have the potential to create huge amounts of waste, sustainability involves sourcing materials and ingredients in ways that won't deplete natural resources. That means that if a brand uses too much of any one resource without restoring it — for example, chopping down trees without planting new ones — they risk destroying ecosystems and harming the Earth.
L'Occitane is a great example of a brand committed to not draining natural resources. The company uses almond oil in many of its products and has planted 15,000 almond trees to help replenish the resource. As for the shea butter used in many of the brand's products, the company has a partnership with women in Burkina Faso. L'Occitane provides business development training 10,000 women to ethically process the ingredient.
With The Body Shop, Brown stressed that the brand tries to make as little of an impact on the environment as possible. "We strive to harvest natural ingredients with as low an impact as possible, while also developing innovative packaging solutions," she explained.
How Do You Find Brands That Are Ethical and Sustainable?
Brown advises that consumers look for brands that advertise its practices right on the bottle or in the store: "If a company is proud of their programs for ethical ingredient sourcing, production, environmental conservation, and sustainability, they will naturally want to tell potential customers all about that via their website, social media accounts, and in-store." The Body Shop, for example, has a section of its website devoted to its mission to end animal testing called, Forever Against Animal Testing so consumers can understand how the brand is making a difference.
Bodycare brand Lush also dedicates sections of its website to ethical buying methods, its anti-animal testing stance, and options to buy products without packaging. Kiehl's is another company proud of its practices, explaining on its website that it creates its products with fair trade ingredients, 100 percent post-consumer recycled labels, 30 percent post-consumer recycled jars, and gives back to local communities.
In addition to the brand touting its practices, Brown advises that you should also look for external verification of them. "Always look out for external certifications too, for instance the Leaping Bunny logo on all of our products means they're certified to be not tested on animals."
What Are Brands Doing to Move Toward Sustainability?
Of course, not all beauty companies are 100 percent sustainable yet, but some of your favorite brands are taking steps to become more responsible. Sephora Collection, the retailer's in-house brand, just launched a new skincare collection with packaging made of recycled sugar cane. Other brands, such as MAC's "Back to MAC," have programs that allow you to trade empty bottles for free new products so the brands can recycle them.
Some companies have even admitted they can do better and have taken actionable steps to get there. Unilever's hair and bodycare brand Love Beauty Planet outlines its goals for becoming more sustainable on its website. Among them are sourcing all of its ingredients responsibly, making the caps and pumps of its packaging out of recycled material (the bottles are already), and plan to reduce its carbon footprint by 20 percent by 2020.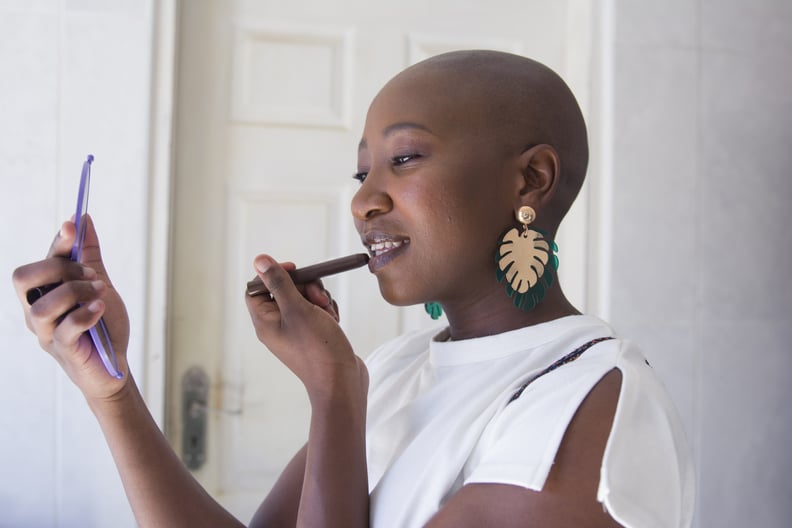 How Can You Recycle Beauty Products?
Properly recycling your products is vital, and that means making sure to thoroughly clean all leftover product in the packaging. "Once you've finished using a product, wash it out completely, and for plastics in particular refer to the number on the bottom of the container for the best way to recycle it," Brown said. The numbers signify the kind of plastic the item is made out of and your local community will have resources to tell you how to recycle that kind of material. How you recycle it properly will vary depending on where you live, so it's important to do your research.
If you can figure out a way to reuse that packaging, that's even better. "Empty containers from masks and creams can take on a new life as a planter, makeup brush holder, or an easy way to store those loose bobby pins that always seem to go missing," she said.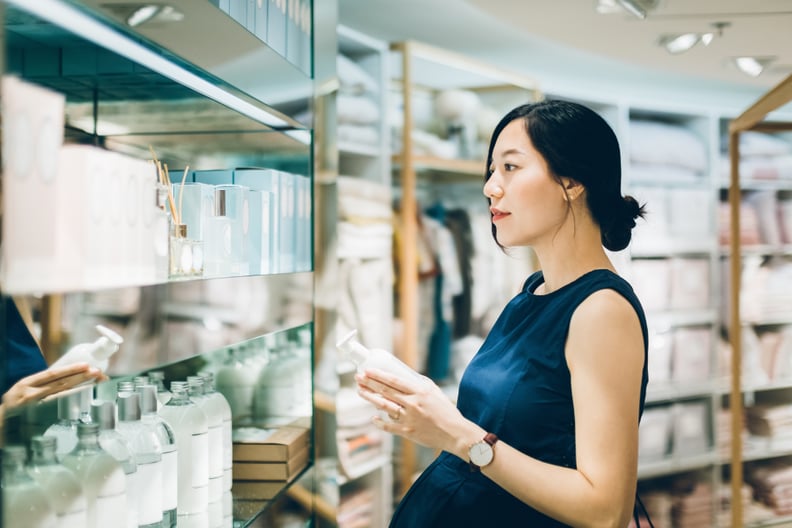 What Can You Do to Have a More Sustainable Beauty Routine?
Think holistically about your routine and be sure to educate yourself about the companies that you are buying. "Purchase from brands whose practices you trust, reuse packaging where possible, and commit to properly recycling the rest," said Brown.
Go through your favorite products and consider the brands behind them. Be sure to research what causes the brands advocate for on its website (if any), and really think about parts of your routine that could be changed for less wasteful alternatives. For example, if you're using several makeup wipes everyday, which end up in landfills, consider investing in a reusable and machine-washable Makeup Eraser ($20) to reduce your personal waste.