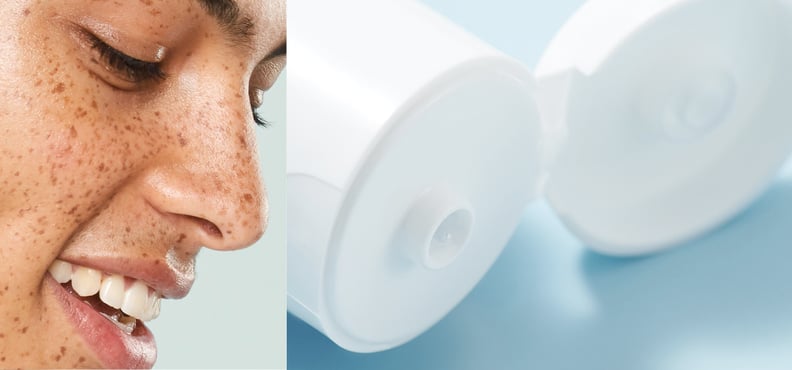 e.l.f. Cosmetics
e.l.f. Cosmetics
As POPSUGAR editors, we independently select and write about stuff we love and think you'll like too. If you buy a product we have recommended, we may receive affiliate commission, which in turn supports our work.
Healthy, glowing skin starts with keeping it clean. But achieving the ideal "clean" can be tricky. Some cleansers take off even the most stubborn makeup but also steal away the moisture your skin needs for proper balance. Others get so foamy and frothy that they wind up irritating sensitive skin. No matter your skin type, though, there's one approach that's both gentle and effective: double cleansing.
A nonnegotiable step in Korean skin-care regimens, double cleansing has become globally popular because it leaves skin clean, soft, and hydrated. The process, as you might infer from the name, involves using two types of cleansers. Yes, that means one extra step, but the results are worth it (especially if you regularly wear a full face of foundation or are prone to breakouts). Keep reading to learn which type of cleanser is required for each step and get product recommendations from e.l.f. Cosmetics to keep your twice-as-nice routine effective, affordable, and cruelty-free.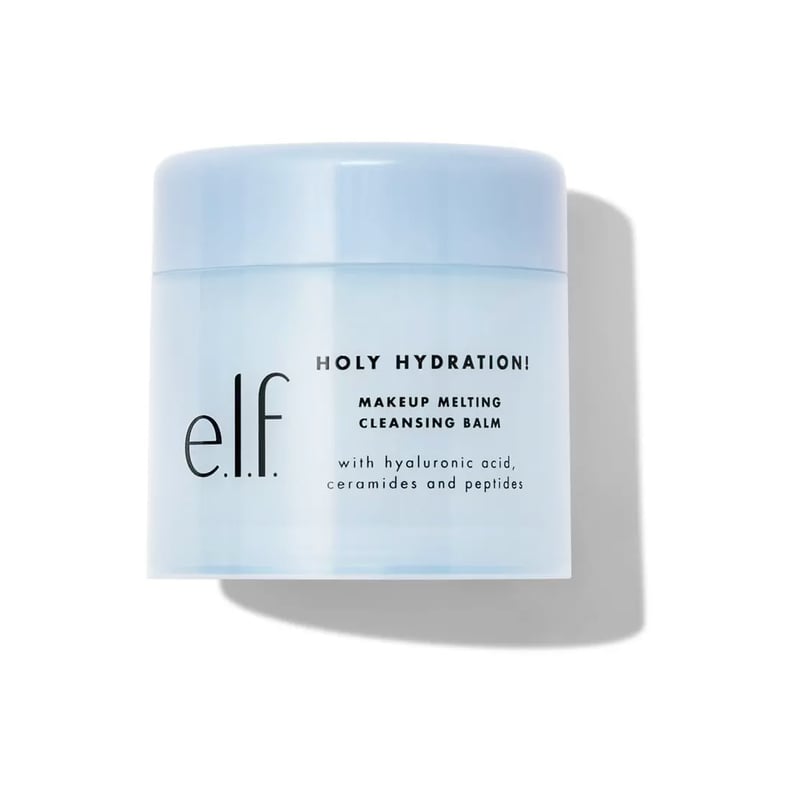 Step 1: Use a Cleansing Balm
The first step in double cleansing requires an oil-based cleanser to wash away (you guessed it) oil-based substances such as makeup, sunscreen, and sebum. That might involve a literal oil, but a cleansing balm gets the job done with less mess. The e.l.f. Cosmetics Holy Hydration! Makeup Melting Cleansing Balm ($10) is a solid balm that melts into a rich oil texture when you massage it into skin; it's loaded with hyaluronic acid for moisture, ceramides to support the skin barrier, and peptides to help refresh the complexion.
You'll only need about a dime-size amount of balm for this step. Scoop out the balm, then massage it into your skin using your fingers. Once you've massaged your entire face, wet your fingers and continue to massage in circular motions. Now, you'll start to see the makeup and dirt come up. When you're ready, rinse with water or gently press a warm, damp washcloth into your face until it's clean.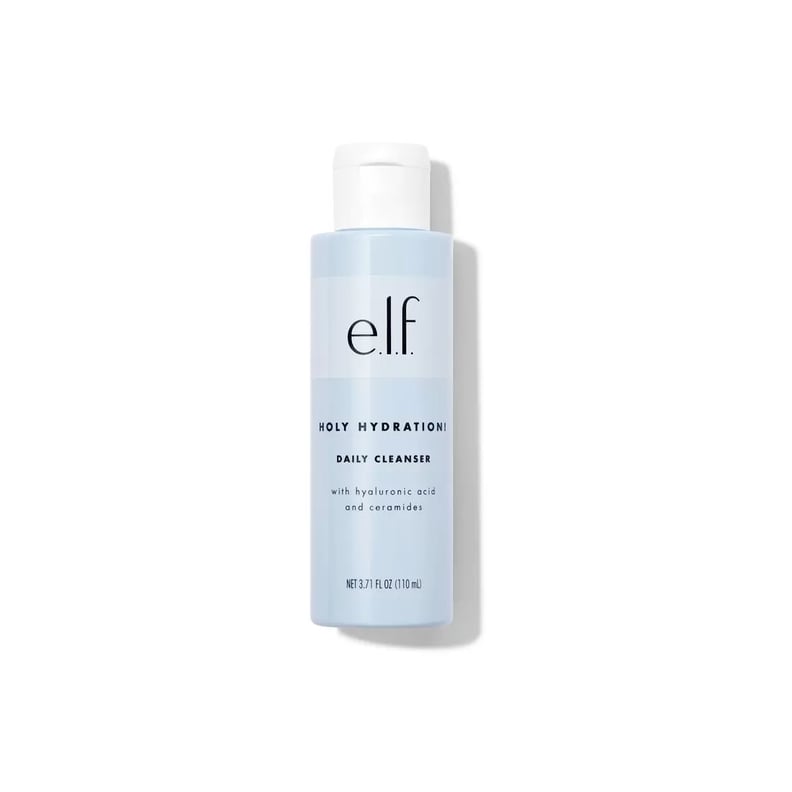 Step 2: Use a Water-Based Cleanser
Now you're ready for phase two: following up with a water-based cleanser. Here, its purpose is to pick up anything left over, like sweat and dirt. A gentle formula such as the e.l.f. Cosmetics Holy Hydration! Daily Cleanser ($6) is a smart way to get a thorough cleanse without irritating your skin. As with its sister cleansing balm, it has moisture-retaining ingredients (hi, ceramides and hyaluronic acid!) that keep skin from feeling stripped or overcleansed. After washing and rinsing your face, you'll be rewarded with skin that looks and feels refreshed and thoroughly clean.