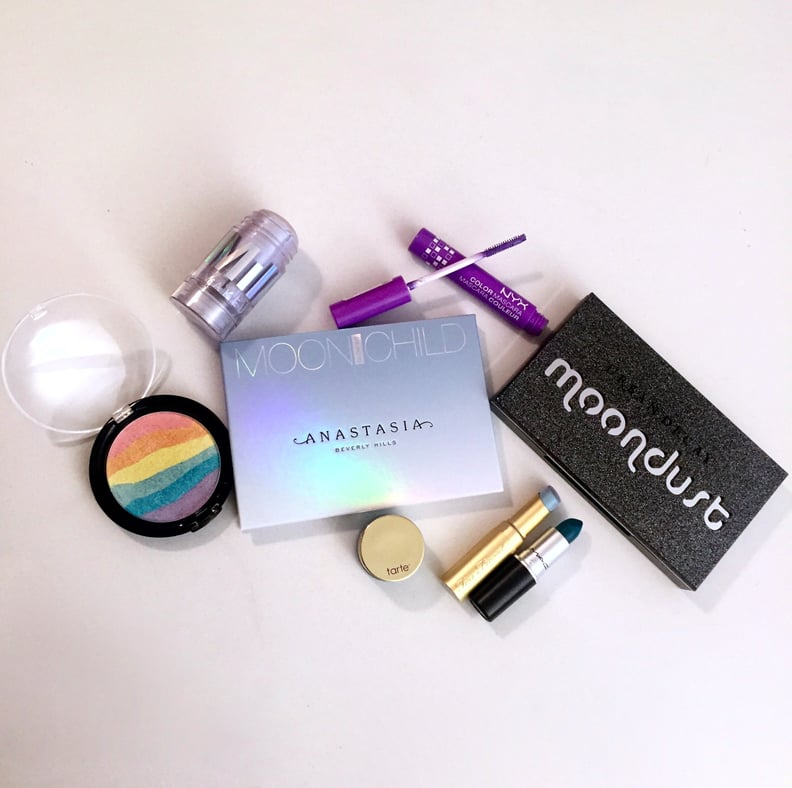 POPSUGAR Photography | Samantha Netkin
POPSUGAR Photography | Samantha Netkin
As POPSUGAR editors, we independently select and write about stuff we love and think you'll like too. If you buy a product we have recommended, we may receive affiliate commission, which in turn supports our work.
It's been over a year since I last challenged myself to master a buzzy beauty trend. Don't get me wrong, I've seen tons of makeup inspiration since then, but nothing really spoke to my soul until a colorful, almost '90s-inspired fad began to circulate.
Unicorn makeup (well, unicorn everything) has completely swarmed the web. It's hard to say where the trend bubbled up first, whether it was in beauty products and video tutorials or tantalizing desserts. Either way, you can't scroll through Instagram today without seeing some sort of magical creation using every pastel shade on the color spectrum.
I was born in 1993 and being the good '90s baby that I am, I felt it was my civic duty to take this nostalgia-inducing trend into my own hands and test it out IRL. I spent hours researching products and recruited the help of my colleagues and experts here at POPSUGAR to round up some of the most lust-worthy (and sold out, no less) picks for my experiment.
For an entire work week, I woke up every morning and bypassed my usual routine that, for lack of a better word, is extremely boring (concealer, blush, mascara). Instead, I reached for my iridescent glosses and shiny new palettes. The whole thing was thrilling, to say the least.
Ahead, find out how all of the looks came together and see if you'd be brave enough to sport the trend while out in the real world.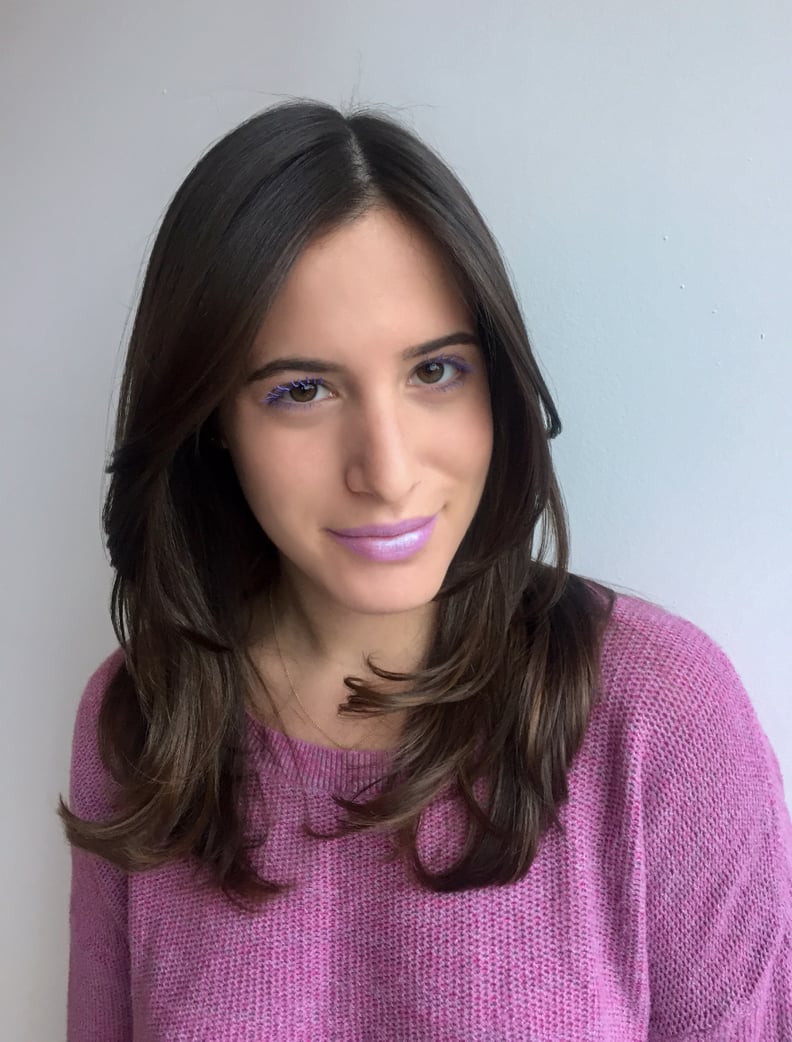 Day 1
Firmly believing that the mantra of slow and steady wins the race is true, I started the week off with only two products. That said, the look still made a statement. I walked into the office and a colleague pointed out that I looked like I had jumped out of an episode of Zenon: Girl of the 21st Century, which is a huge compliment because what '90s girl didn't envy the teen space cadet? To be honest, I'd wear both the mascara and the Too Faced lipstick on a daily basis and definitely plan on it.
Products: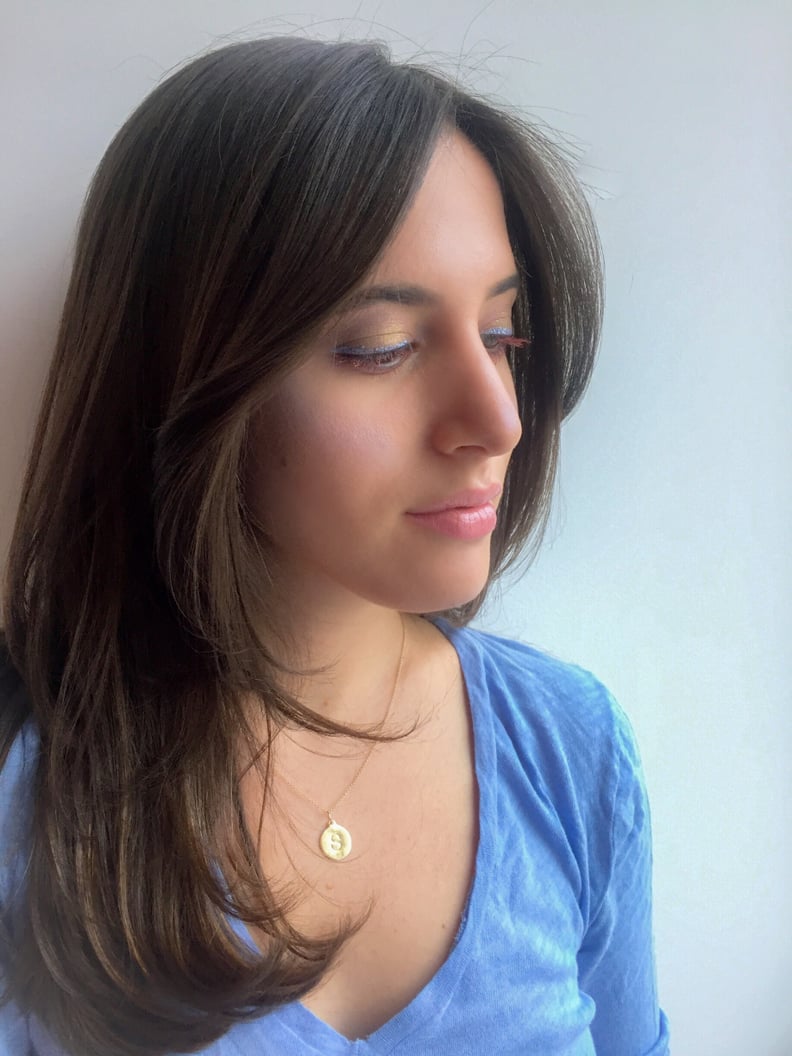 Day 2
Day two is when I started to play with highlighters and sparkles. I stuck with colored lashes and glossy lips, but added a crystal liquid liner and a few swipes of powder on my cheeks. The eyeliner stung for a good five minutes before I was finally able to carry on with the rest of the makeup application, but looking at the results now it was totally worth it. I felt pretty normal walking to work from my apartment. This look wasn't that noticeable from a distance, so I didn't sense wandering eyes and internal judgment from the people passing by.
Products: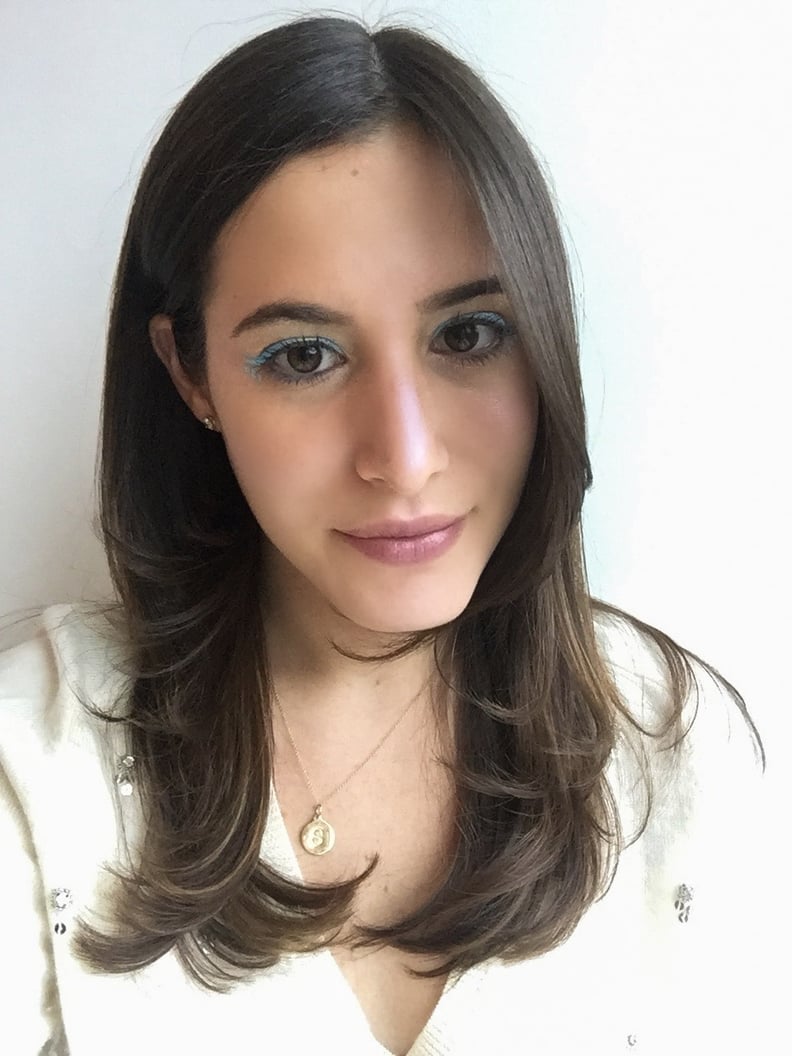 Day 3
This was one of my favorite days of the entire week. Let me start by saying that I do not wear makeup in crazy colors. I stick with browns and blacks even for special occasions. Something about this electrifying blue eyeliner gave me life and made me question why I haven't played with pigments before. I dusted on light purple and blue highlighter from the palette, paying extra attention to my nose, and gave my lids a shimmery gold base. Pro tip: I used Aquaphor to turn purple eyeshadow into lip gloss.
Products:
Day 4
The fourth day is when things started to get a little funky. I had reached my third and final shade of color mascara, but I offset it a bit with black eyeliner on my lower lids. Then I took my holographic stick, which turned out to be creamy in texture, and went nuts. I must have been rubbing it on for what felt like hours on each side, and as you can see, it turned out to be super visible. It felt like my face was reflecting light with a lavender and pearlescent glow. Very, very unicorn. I received way more attention for this look than all of the previous ones combined, but it was out of awe and intrigue versus confusion.
Products: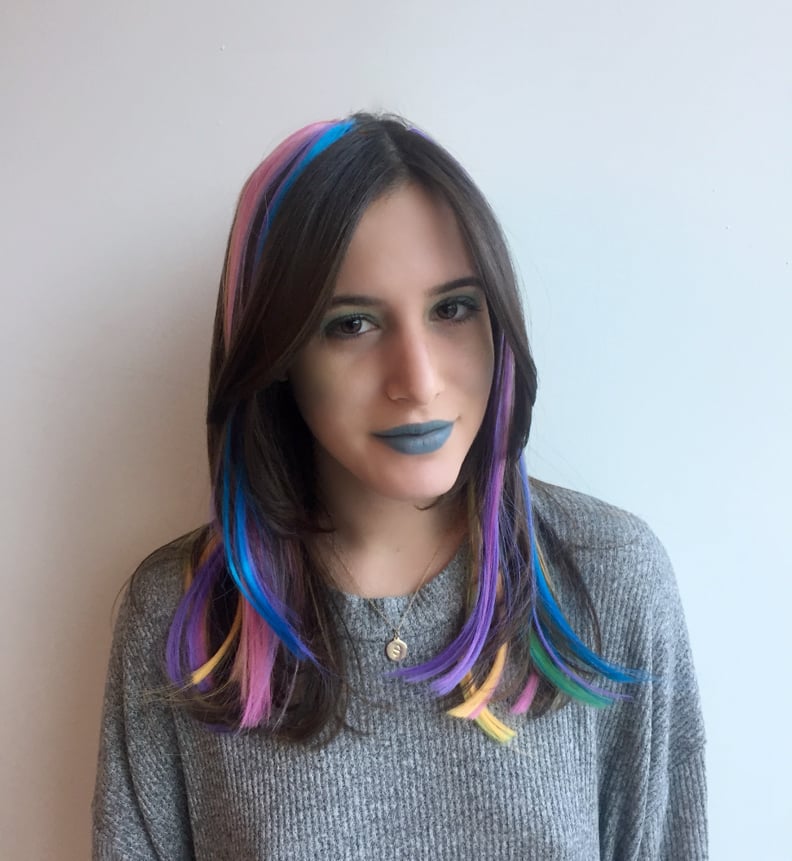 Day 5
Can't exactly put your finger on what I look like here? I got you covered: My Little Pony. The thing about my look for the final day is that more than one element was polarizing. If the bold lip and rainbow cheekbones weren't enough, the hair extensions sent it overboard. It's important to note that New York in the Winter is generally gray and dreary, and the amount of color I was wearing definitely stood out as, well, pariah-esque. Regardless of what others thought and perceived, I felt like a magical creature for five days straight and nobody can take that away from me.
Products:
Claire's Rainbow Hair Extensions