Insert Name Here Zoe Ponytail Review With Photos
These Clip-On Extensions Gave Me a Ponytail in 3 Minutes
As POPSUGAR editors, we independently select and write about stuff we love and think you'll like too. If you buy a product we have recommended, we may receive affiliate commission, which in turn supports our work.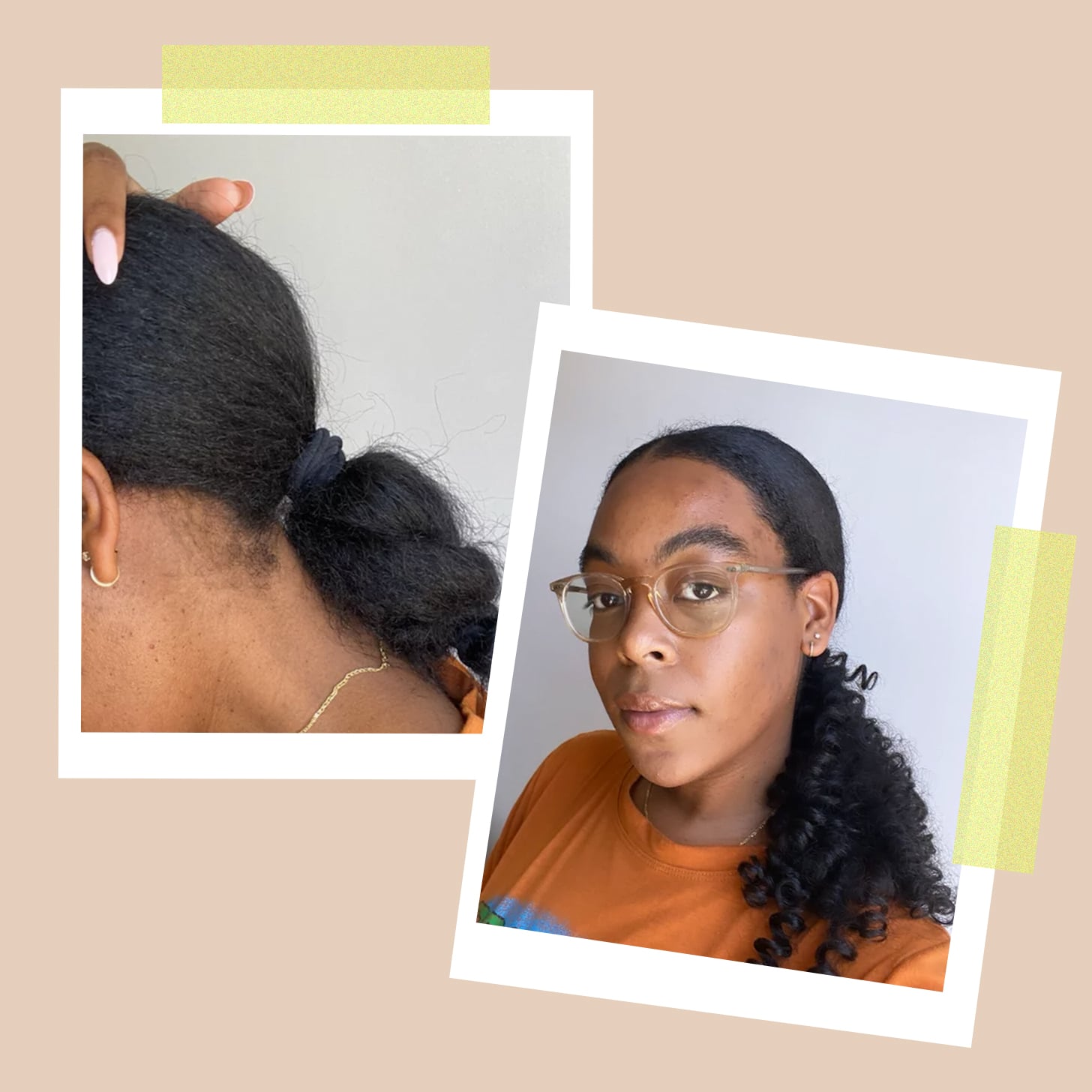 Image Source: POPSUGAR Photography / Ariel Baker

Clip-in extensions are a popular option, especially when choosing a summer hairstyle.
Insert Name Here's collaboration with influencer Raye Boyce included the "Zoe" ponytail extension.
One editor tested the ponytail extension and loved the results.
For me, summer is all about how I can get maximum results in every area of my life using as little effort as humanly possible. Everything from the food that I eat to the clothes that I wear is pared down to their most simple, palatable versions, but one aspect I struggle to simplify is my hair-styling routine.
As someone with natural hair, I feel like I already have to do quite a bit just to keep it healthy on a day-to-day basis, and when my hair isn't in braids or some other protective style, styling it can easily become . . . a task, to say the least. So when I came across Insert Name Here's ponytail-extension line, I had to give it a try.
The brand collaborated with content creator Raye Boyce, who came out with the curly 22-inch Zoe ponytail ($63), which looked like it would go well with my natural texture. The ponytail came housed in a sleek cardboard box that actually had a separate window with a hair-color sample so that I could ensure that the color I chose was one I actually liked. Once I made certain that the color was for me, I went on to the actual extensions.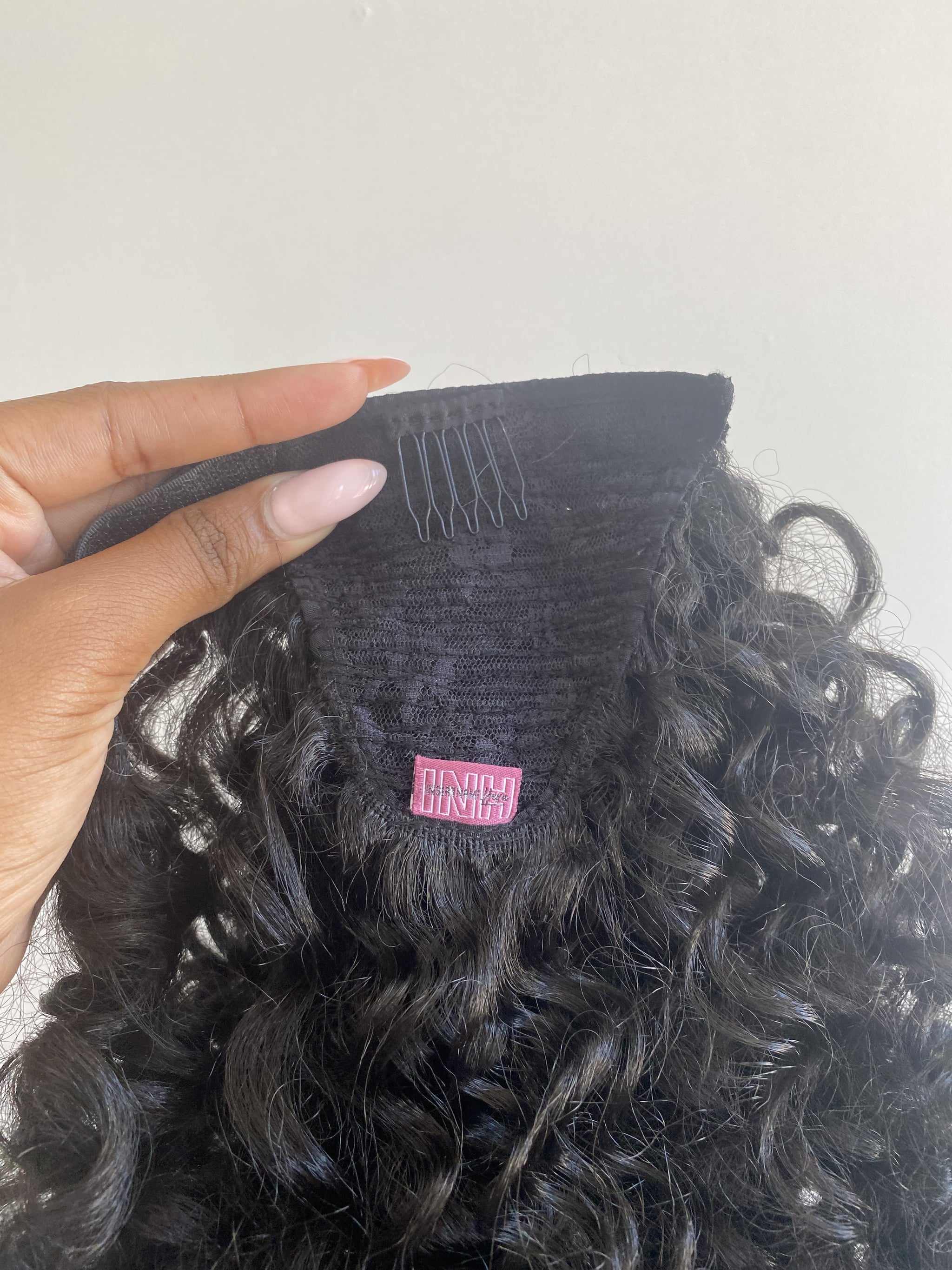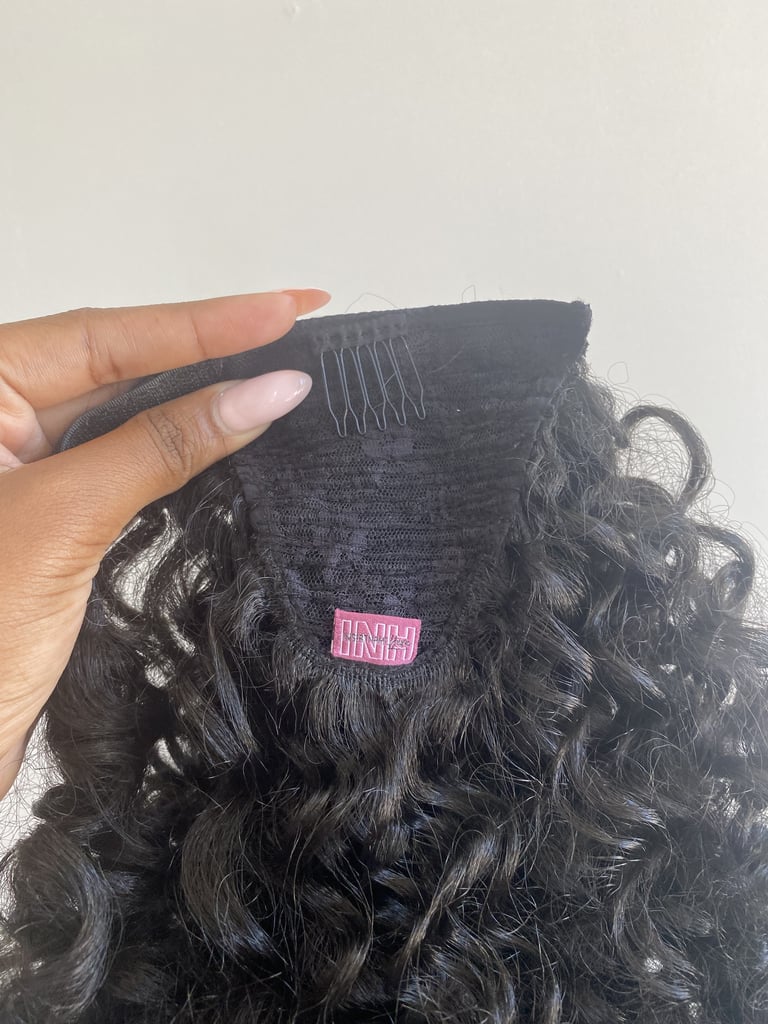 The ponytail looked like it was cut in layers, so it fell almost in a gradient when I held it in my hands. The construction of the ponytail was simple: there was a clip to go into the base of your actual pony to secure the extensions and a tail piece to wrap around the base once installed. Also included in the package were two bobby pins to help keep everything in place. My hair was already in a low ponytail, so I twisted it, added a rubber band to secure the ends, and went right over it to apply the Zoe ponytail.
Installation was extremely quick — I stuck the clip as close to my hair tie as possible, and once the extension was secured, I wrapped the tail end of the hairpiece around the base of the entire ponytail to make everything look more seamless. This alone didn't keep the ponytail in place, so I also went in and added the two bobby pins that were provided on each side of the ponytail. That was the trick to keeping it secure when I moved my head.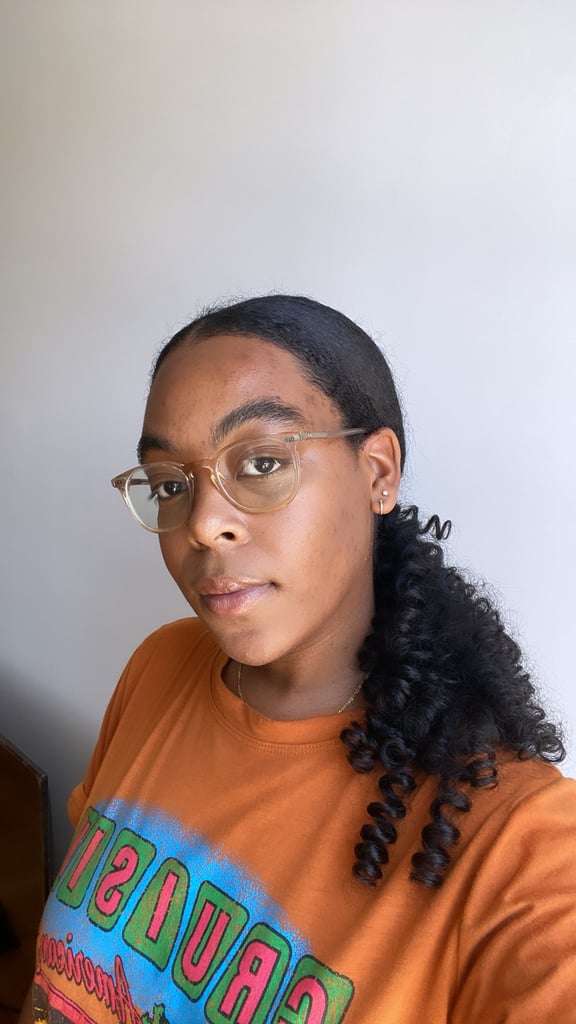 This entire process took no more than three minutes, and I was absolutely floored by the results. The ponytail seamlessly blended with my natural hair and didn't fall out with any sudden movements. I will note that this is synthetic hair, so while the hair did look fantastic out of the box, I did experience some light tangling, which may pose a problem further down the line when trying to detangle.
Still, for only $63, I must say this ponytail worked really well for me and will be my go-to special-occasion hair when I'm feeling lazy. There is quite a bit of hair in the ponytail, so my shoulders were a bit hot when wearing it, but my hairstyle looked so good that I truly didn't mind. If you're a fan of the less-is-more approach when it comes to summer-hair maintenance, I can't recommend this ponytail enough.
Rating:
Image Source: POPSUGAR Photography / Ariel Baker