Protective styles are used in the Black community to take a break from manipulating natural hair.
These styles, however, are often believed to be one of the leading reasons behind the rise in traction alopecia.
These tips will ensure your protective styles actually protect your hair and keep it healthy.
Braids, wigs, cornrows, faux locs — all of these are examples of protective styles often used in the Black community to give the daily styling of natural hair a break. However, fans of protective hairstyles have also started to notice a rise in hair loss, leading to the question: are the two connected?
According to Allina Health, a nonprofit healthcare system based in Minneapolis, one-third to half of all Black women experience hair loss (oftentimes, more specifically, a form of hair loss called traction alopecia) in their lifetime. This can be caused by the long-term use of tight hairstyles that pull at the hair root, causing inflammation. Over time, this tension leads to scarring and hair loss. Due to the nature of many protective styles that have been developed in the Black community, this form of traction alopecia has increasingly become more of a problem, not only for Black women but also across the board.
Still, there are ways to preserve the health of your hair and continue to wear your favorite styles. In fact, many of the common misconceptions around hair loss and protective styles stem from inaccuracies surrounding what to do before your appointment, what products to use afterward, and how long each style should be kept in. To set the record straight, we asked trichologist and celebrity hairstylist Dr. Kari Williams to break down everything you need to know to keep your protective style from causing any long-term damage to your hair.
How Do Protective Styles Cause Hair Loss?
Hair loss due to protective styles can be progressive, which is why some people may not notice it right away. "A lot of the cases of hair loss are a result of years of slow damage to the hair follicles from aggressive styling methods," Dr. Williams said. "For example, women who have worn weaves for years as a way of giving the hair a break from regular manipulation may experience a slow form of diffuse hair loss."
If you're wondering why those styles in particular seem to be the problem, it turns out it may have everything to do with installation. "[Diffuse hair loss] can happen if the hair is braided or sewn too tight," Dr. Williams said. "This tension when installing causes traction alopecia to show up in the center of the scalp and around the hairline."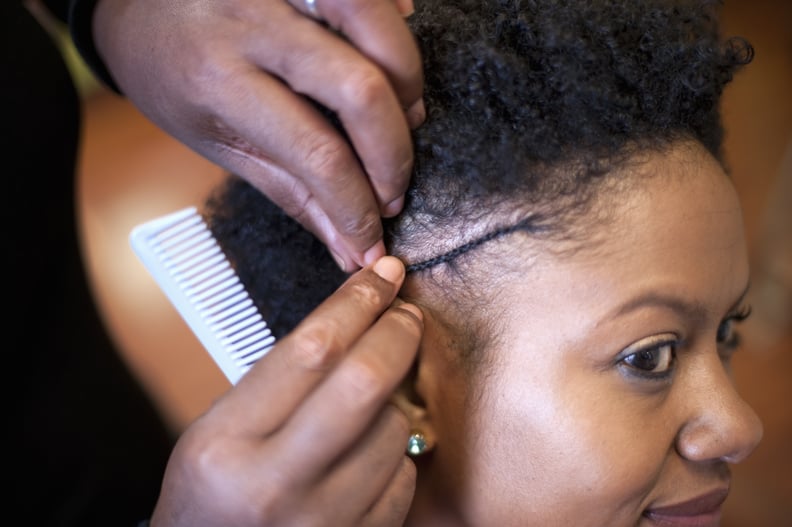 How to Ensure Hair Is Healthy Before a Protective Style
There are a few best practices for pre- and post-protective style. Before installation, the key is to always make sure the scalp and hair are clean and properly moisturized. Then, make sure the style itself is not too tight. (Pro tip for how you can tell: the installation is painful.) Then, after the installation process, infusing the hair and scalp with moisture becomes nonnegotiable. Dr. Williams uses the Dr. K Daily Spray ($25) on her clients and "focuses on the ends of the hair and the scalp."
How Long Can You Leave Protective Styles in Without Damaging Your Hair?
Protective styles are not only defined by the looks featuring extensions or added hair but also "styles that you can wear for two weeks or more," Dr. Williams said. While adding hair to a hairstyle does extend the longevity of the style, protective styles also include "two-strand twists and cornrows, or braids created without extensions."
How long a protective style should last depends on the style. "Braids and twists can be worn from four to eight weeks with a touch-up around the hairline. Weaves can last four to six weeks, and cornrows can last two to four weeks," Dr. Williams said. The Goddess loc technique that she created lasts the longest, falling anywhere from 12 to 16 weeks.
The only protective hairstyles that can be worn daily regardless of time frame are wigs, but "the hair underneath should be detangled, shampooed, and conditioned every one to two weeks," Dr. Williams said.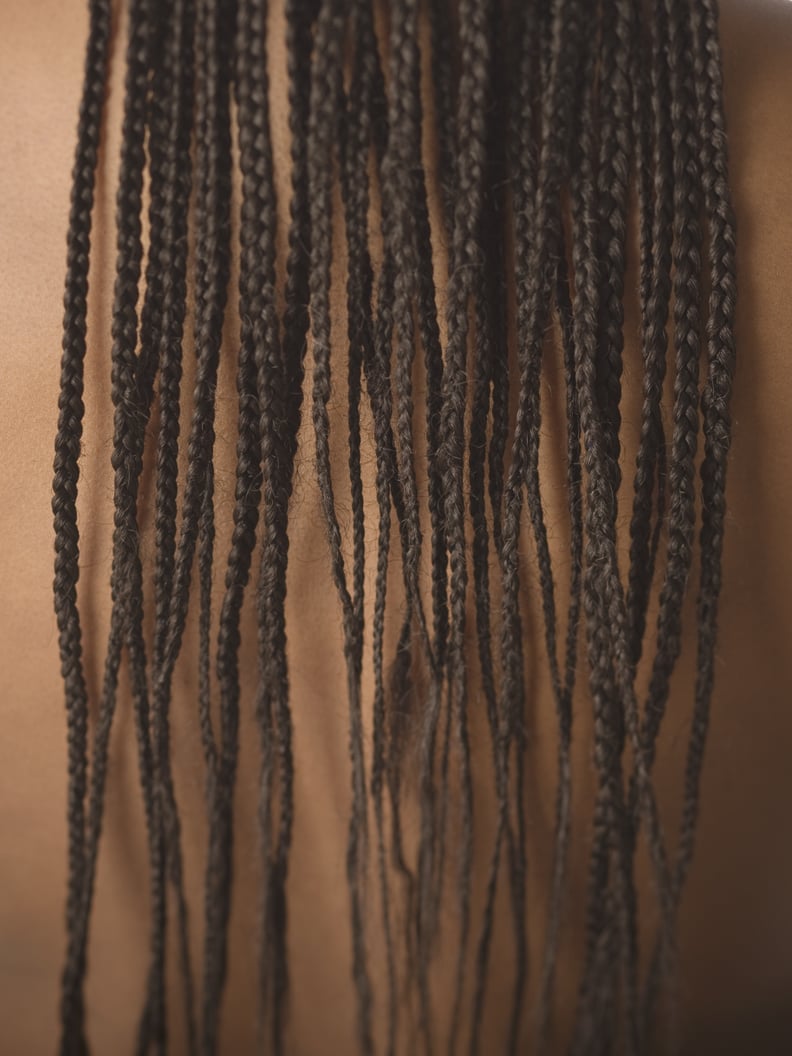 How to Safely Take Down a Protective Style
When taking down your hair, be gentle when detangling and make sure to use hydrating products to help the process. "It's best to first saturate the hair with a hydrating detangling cream at the root or base of the extension," Dr. Williams said. She uses the Dr. K Comb Out Creme, ($25), but we also love the Kinky-Curly Knot Today Natural Leave In Detangler ($13).
After removing or undoing the style, "use a fine-tooth comb to gently remove debris that is stuck to the hair strands," she said. "Then, once a section of the hair is detangled, run a wide-tooth comb or detangling brush through the section." For styles that have been worn for longer than four weeks or hair that is extremely matted and tangled, she recommends allowing the detangling cream to sit on the hair for a few minutes before attempting to detangle.