There's a scene in Insecure where Issa (played by the hilarious Issa Rae) tries on different lipsticks before seeing a love interest. With every swipe of a new color, her persona changes: red makes her flirtatious and sexy, hot pink turns her into a party girl, and black makes her aggressively sex-crazed. It's the scene that hooked me on the HBO show, which finished its second season in September, and the first thing I thought of when I heard that Issa was the new face of CoverGirl.
There couldn't be a more perfect pairing. Whether on-camera or on the red carpet experimenting with bold lip and eye colors, Issa has proven the transformative power of makeup. That doesn't mean the writer, actress, and show creator thought she was a shoo-in for a big-deal partnership like CoverGirl.
"I was like, 'Y'all know who y'all hit up, right?' Because I'm not super glam," she told me when I met her at Coty's headquarters in New York. "We all grew up looking at the print ads. For me, it was like, 'Queen Latifah got it. That's wassup. That's so cool.' Then Janelle [Monáe] got it. This is great because we're the same skin tone, so now I can just look at what product she's getting. So, to be [a CoverGirl] is a dream — a dream that I didn't even know that I had — come true."
We chatted about building self-confidence, why it's so important that she always wears her hair natural, and how she's using her platform to make women who look like her feel better represented in beauty and entertainment. Read our interview with Issa ahead.
POPSUGAR: CoverGirl has been praised for being inclusive in its campaigns — what does it mean to you to be a part of that vision?
Issa Rae: That's the best part: seeing people comment and say, "Now, I'm going to try that lid" or "I'm definitely supporting CoverGirl now because I see you." I get that sentiment. So many people just want to be seen. They want to be represented. It's smart of the company to be able to have representatives in almost every capacity in terms of age range, skin tone, and background, because that's all people want at the end of the day. They want to buy a product and wonder, "Is this for me? Are you speaking to me? Or not?"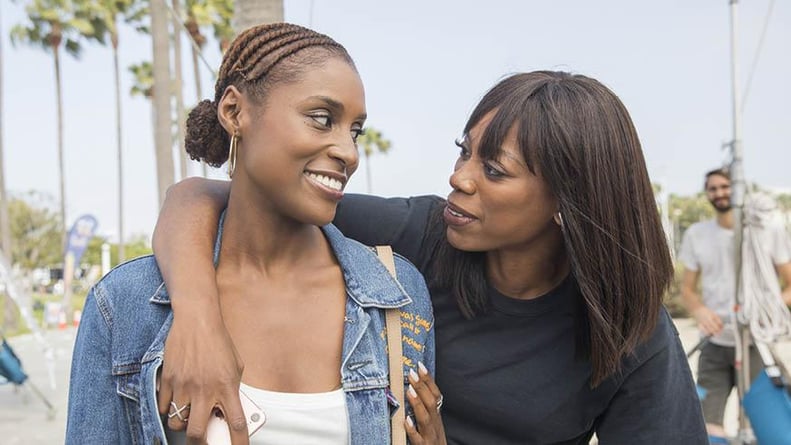 PS: Are there any "traditional" societal beauty standards you feel like you've overcome?
IR: The white standard of beauty that's been held for so long in the industry. I think we challenge that within the show [Insecure]. I think we challenge that intraracially in terms of having two dark-skinned black women as leads and making them desirable.
I think for the most part we don't necessarily make it a mission to challenge beauty standards, but we make it clear there's more than one. And we'll continue to do that. Even in a lot of my work moving forward, whether that comes down to body shape or sexual orientation or style, we just want to show all different types of people and not limit the standard of beauty.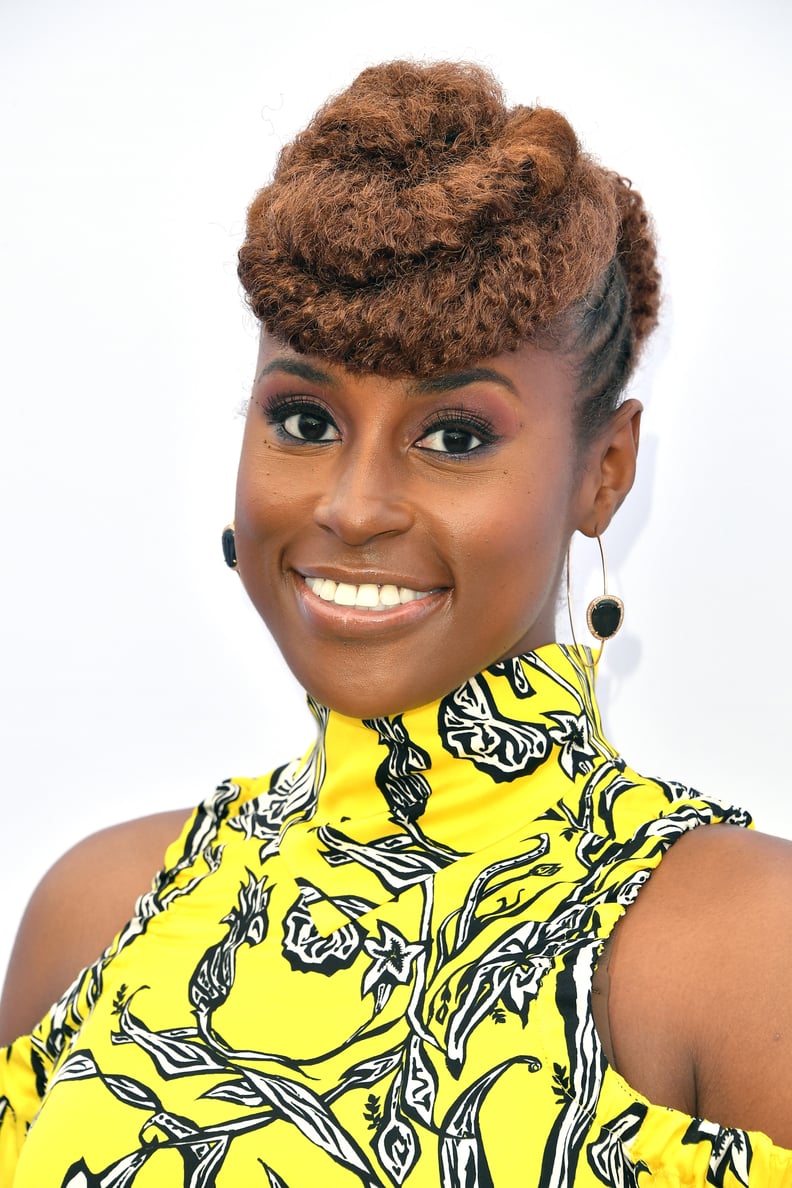 PS: You and your hairstylist Felicia Leatherwood constantly experiment with natural styles. What inspires you to constantly switch it up?
IR: Because I didn't see it! I didn't see my type of hair represented on television, and that's discouraging. Then, when I cut all my hair off, there are not many examples I could look to to be like, "Oh, she's fly." Like, Halle Berry had short hairstyles, but that wasn't my texture.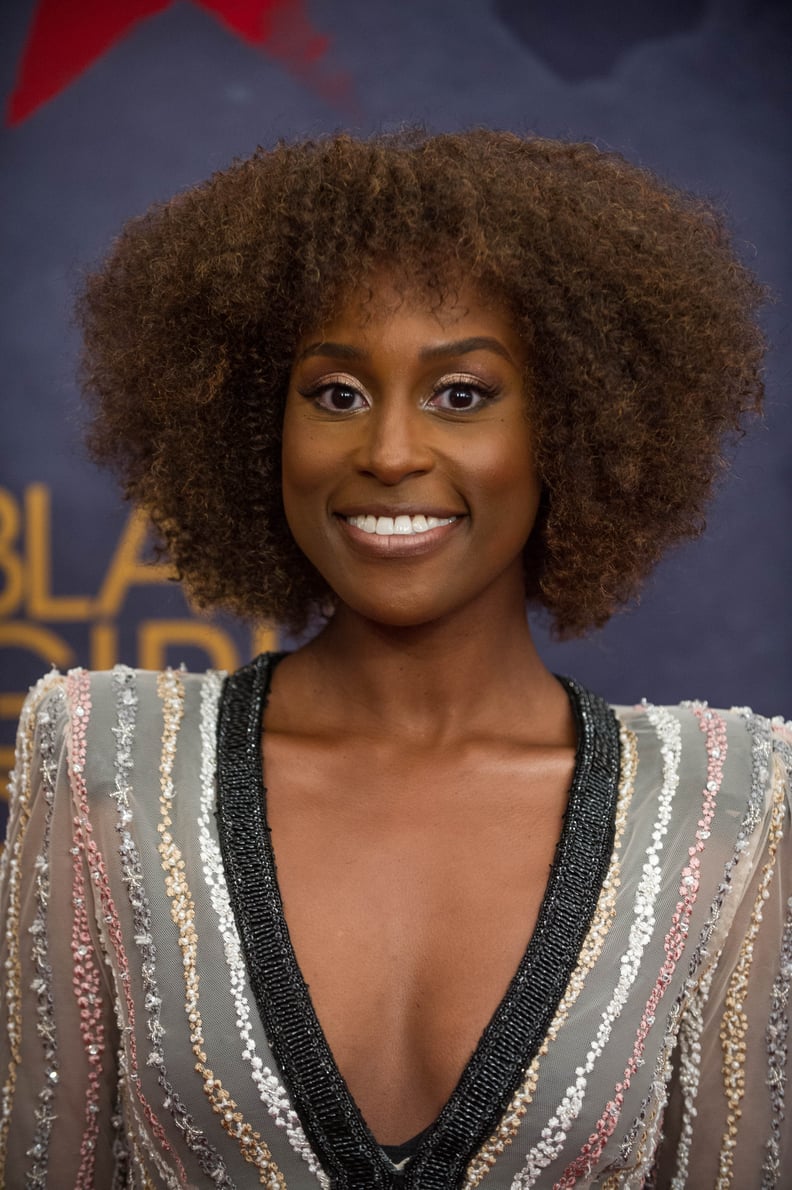 PS: What do you do to help your hair grow?
IR: You just have to take care of it. Felicia has helped me a lot. After a while, you just give up. You're like, "I'm never going to have long hair! Just put it in braids!" She has the [Instagram] handle of lovingyourhair, and it's true: she just teaches you to love your hair.
I'm a product junkie and I try different things, but for the most part it's been learning to appreciate it, take care of it. I love experimenting with styles and to be able to show different styles on the show and have people be like, "Oh, I didn't know I could do anything else, and to see you do it, now feel like I can," is great. It's so affirming.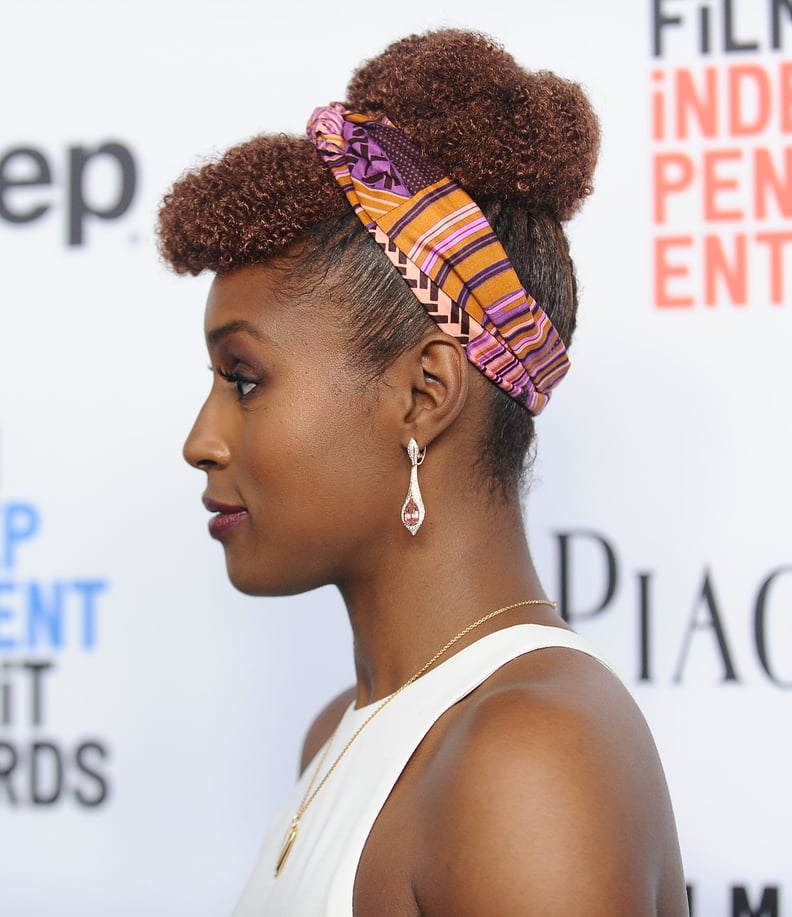 PS: Your character's look on Insecure is obviously inspired by your own. Is there any way you're different?
IR: I've had a further along journey than Issa on the show. Issa on the show is pretty broke. She doesn't really have time to maintain. I feel like I put a little more effort. It depends on the day; sometimes it's way, way less effort. But our core essence is the same.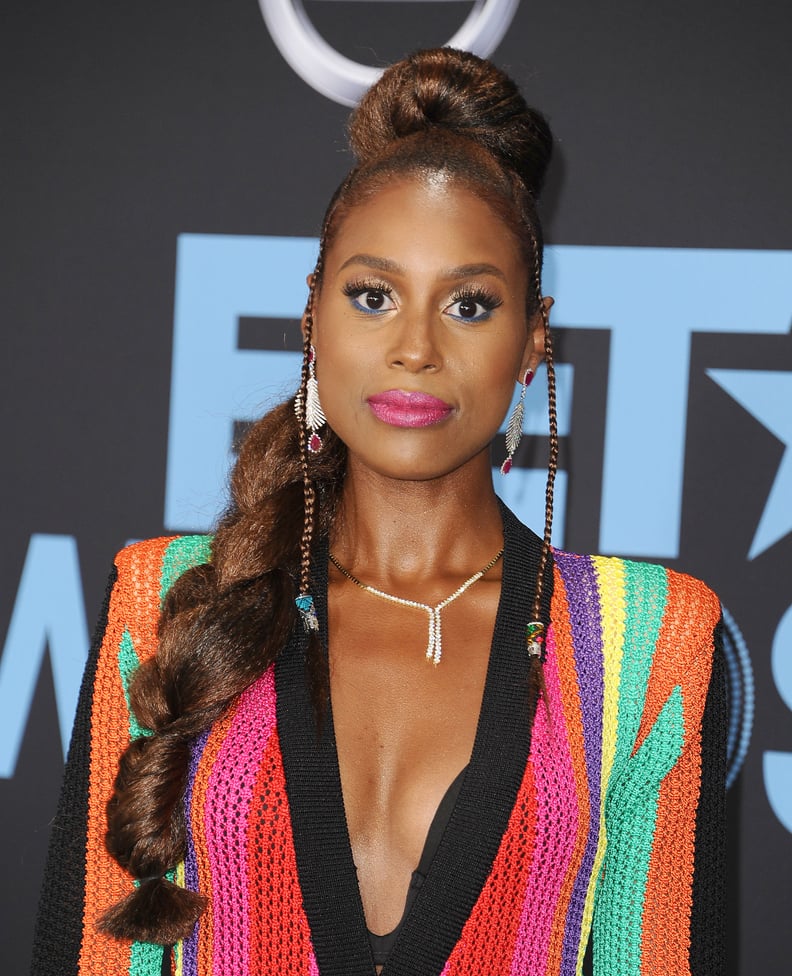 PS: How does makeup play a role in your self-confidence?
IR: My self-confidence is twofold. My professional self-confidence allows me to be like, "I'm doing what I'm supposed to be doing. This is me. At the end of the day, I've charted a path for myself and I'm on that path and that feels great." That gives me a lot of confidence.
On the other hand, there's the exterior. "Do I look like what I feel like inside?" For me, makeup just helps to accentuate that. It's like, oh, I'm about to go into a pitch today — let me make sure that my face indicates how great I think my idea is. I love a colored lip. I love eyeliner. I like to keep it minimalist, so for me, the lip is everything. I love brows, lashes, and a lip . . . yeah, I guess everything. A full face. But as natural as possible [laughs].
PS: What's your advice to women for building self-confidence?
IR: I spend a lot of time with myself. I do have conversations with myself — not necessarily in the mirror — but I write, having a conversation with myself, making it clear what I feel like I'm doing right. Having great friends is the best confidence booster, because good friends will support you and they'll also tell you when you're f*cking up. When you need to do better. And [they] will call you out if you're not on the right path that you've set for yourself.
Like, I announce diets at least once a month: "I'm about to do this cleanse, I'm about to stop eating sugar, stop eating dairy," and it's gotten to the point where my friends are like, "Girl, you're reaching for that doughnut, and you've just said . . . " and I appreciate it. They're just making sure that I'm doing what I said I'm going to do. For me, that's confidence-boosting: when you have people in your corner who want the best for you.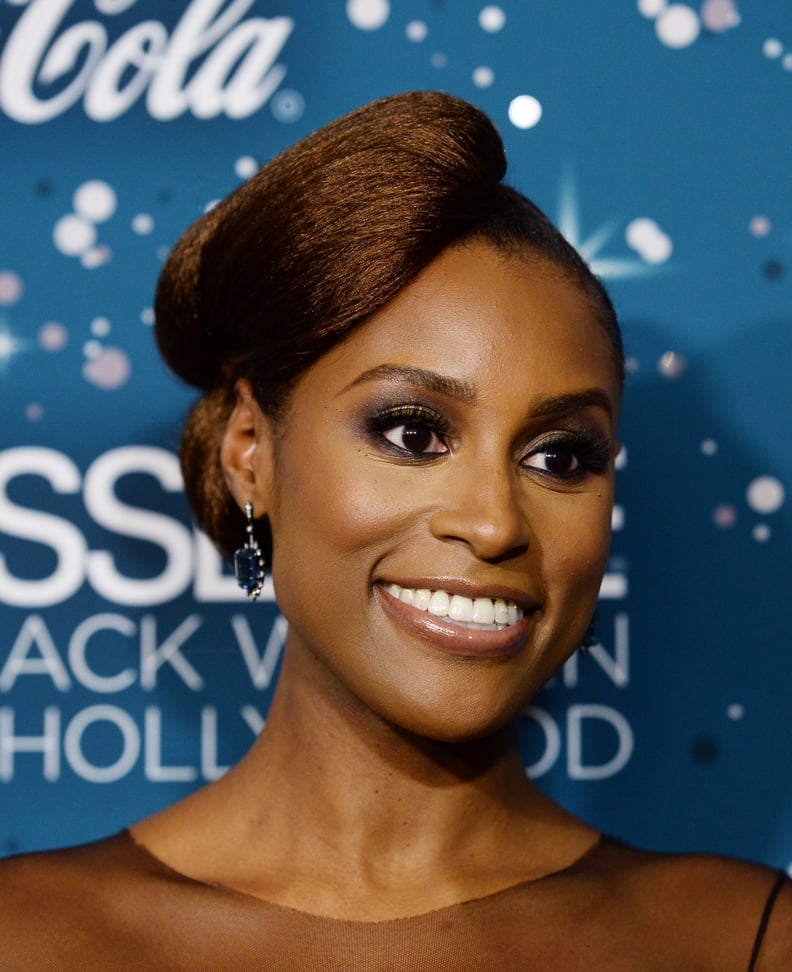 PS: How would you describe your red carpet approach to beauty?
IR: My first red carpet experience was rough. I like to think I've evolved since then. I'm much smiley-er, I'm always happy to be there. I like to look like I came prepared for that specific event. I like to look like I took a risk. I like to feel like I'm outside of my normal, basic self because it's a one-night thing. I want to feel like I'm here, for THIS, then go back to my regular life.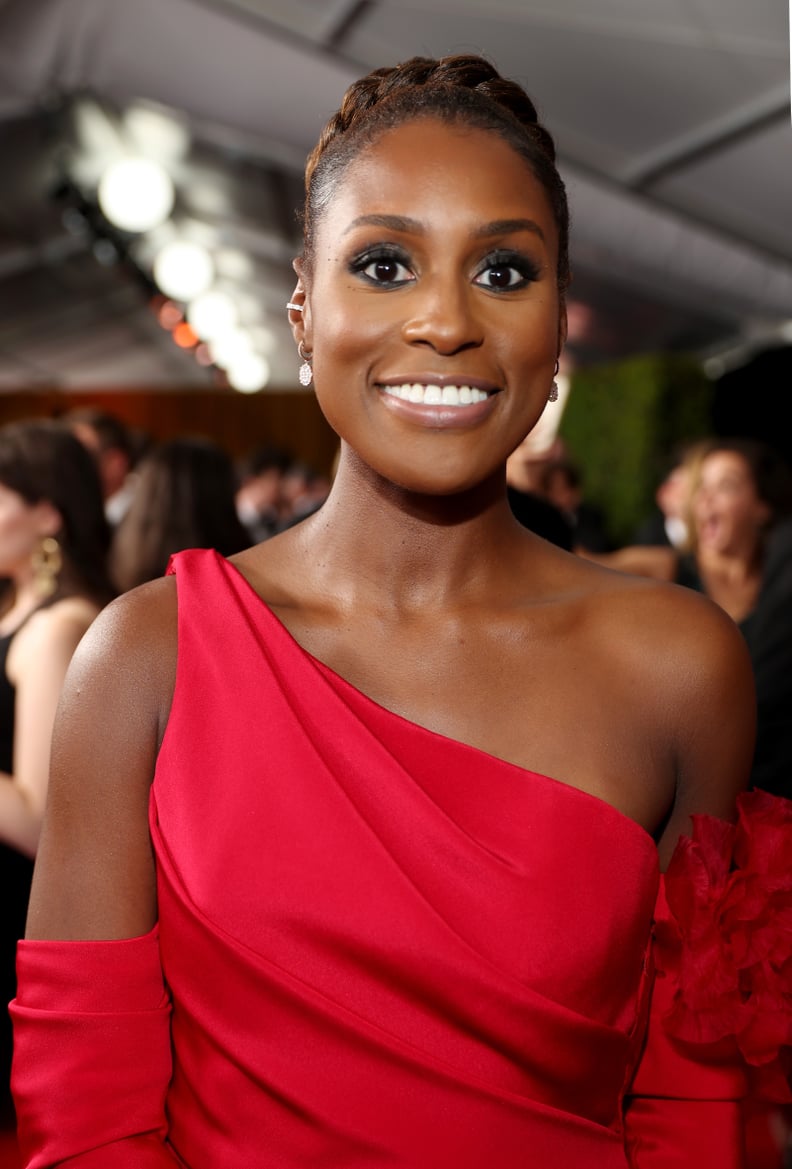 PS: What is the most luxurious part of your beauty routine?
IR: I do love facials. I go to the spa a lot. There's a Japanese place in Beverly Hills that I go to — I shouldn't tell people the name because then it's going to be booked, and it's hard enough as it is to get an appointment. I love the spa. That's something I never got to do before, and now I make it a routine.
PS: Do you go once a month?
IR: I do. I used to go every other week. During set, during shooting, I would go every week when I had time. This last season was a disaster for time, so I couldn't. But I go as much as I can.
PS: You've shared photos of your mom before, and her skin is amazing! Did she ever give you beauty tips growing up?
IR: She tried, bless her heart. I was such a tomboy and did not want to hear it from her. She had two boys before me, and when she got her girl, me, she was like, "Yes, I could put her in dresses! I'm going to teach her makeup! We're going to have a sweet 16! I'm going to take her to prom." I literally did none of those things.
I remember being in college with my other girlie girlfriends and wishing that I had listened to her, because I just didn't know what to do with my face and that's all she ever wanted to teach me. I did want to steal her clothes in college and bring them back with me. And her earrings. She was very fashionable and super into beauty and would reprimand me. Now she asks me, "What are you using in your hair?" The tables have turned.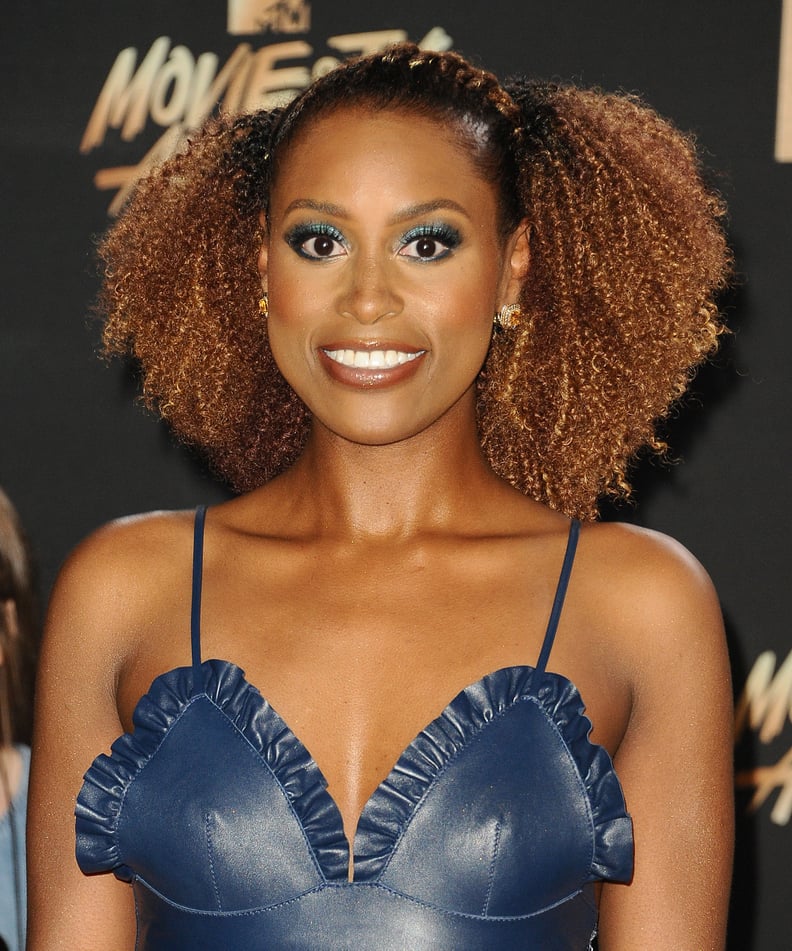 PS: You called yourself "an awkward black girl in high school." Any beauty trends you regret from your teen years?
IR: It was more in fashion. It's so embarrassing. I'm throwing away so many pictures because my little brother is an assh*le and he'll have pictures and be like, "What were you doing?" And it's stuff that I forgot about. I definitely did the butterfly clips with the twisties in the front. And I did terrible presses. Hair and clothes were just not good — [I] just tried to emulate what [I] saw in those '90s music videos!
PS: Would you say your glow-up has been pretty dramatic?
IR: Girl, from like two years ago. Yes! Absolutely.