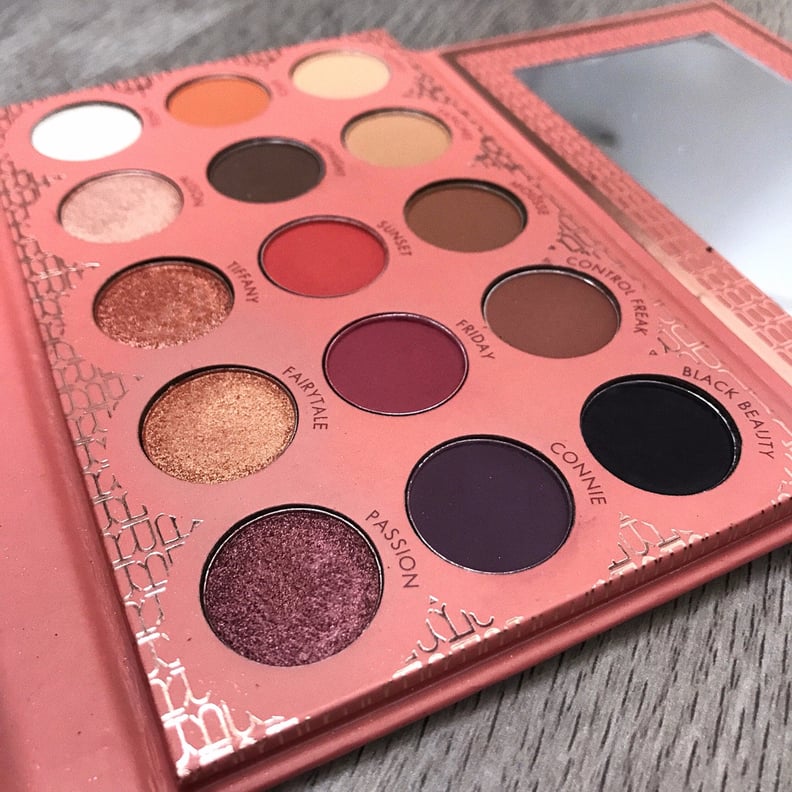 YouTube beauty babe Raye Boyce (also known as ItsMyRayeRaye) is the absolute queen of budget makeup — from $6 foundation recommendations to stunning full-face tutorials with only dollar-store finds, Raye makes inexpensive products look like a million bucks. So it's no surprise that she prioritized affordability when collaborating on a palette with Bh Cosmetics, which is set to launch in mid-November for for $23. But what is surprising is how luxe the products look at such a great price; after seeing swatches of the three highlighters and 15 shadows, many of Raye's followers even mistook it for Fenty Beauty!
Specifically, followers couldn't believe that Raye's golden-hued highlighter, Moonlight, isn't an exact dupe of Fenty Beauty's fan-favorite Trophy Wife. That is, not until Raye offered a side-by-side swatch of the two formulas, showcasing the uniquely iridescent white-gold hue of her Bh Cosmetics offering. While both highlighters have a definite golden warmth to them, Raye's affordable option has an unmistakable "moonlit" quality to it, and it's only one of three highlighters in the jam-packed palette!
While giving Instagram followers a sneak peek of the upcoming release, Raye also took the time to swatch her highlighters on a darker complexion to showcase how they flatter people of all skin tones. Naturally, this got everybody even more excited for the holiday launch, when Raye will also release an affordable nine-piece brush set ($25) with the brand. Count us in!
Check out Raye's sneak peeks of the palette ahead, then sign up for updates about the release to snag yours first. Usually, we'd say "prepare your wallet" . . . but this time around, there's no need to worry about breaking the bank.
Raye's announcement about the palette and brush set
Raye wearing her golden Moonlight highlighter
Moonlight compared to Fenty Beauty's Trophy Wife highlighter
Raye also swatched her highlighters for deeper skin tones
Check out these swatches of the eye shadows in the palette
Swipe through to see the full palette and Raye's Bh Cosmetics brush set