Jennifer Aniston Only Has 2 Tattoos, and They're Both Tributes to Her Late Dog Norman
Tattoos are common among celebrities, of course, but Jennifer Aniston is one of a handful whose collections aren't evergrowing. As it turns out, the Friends alum only has a few pieces of ink — two that we know of — but the tattoos she does have in her collection hold a really special meaning.
If you've ever looked closely at Aniston's shoes or heels any time she's stepped on the red carpet, you've probably noticed the cursive tattoo of the name "Norman" on her right foot. She also has a wrist tattoo of "11 11" drawn on her wrist. Though both of her tattoos look very different in style, they're similar in that they both include references to her late dog who died in 2011.
Read ahead for a full explanation of both of Aniston's tattoos.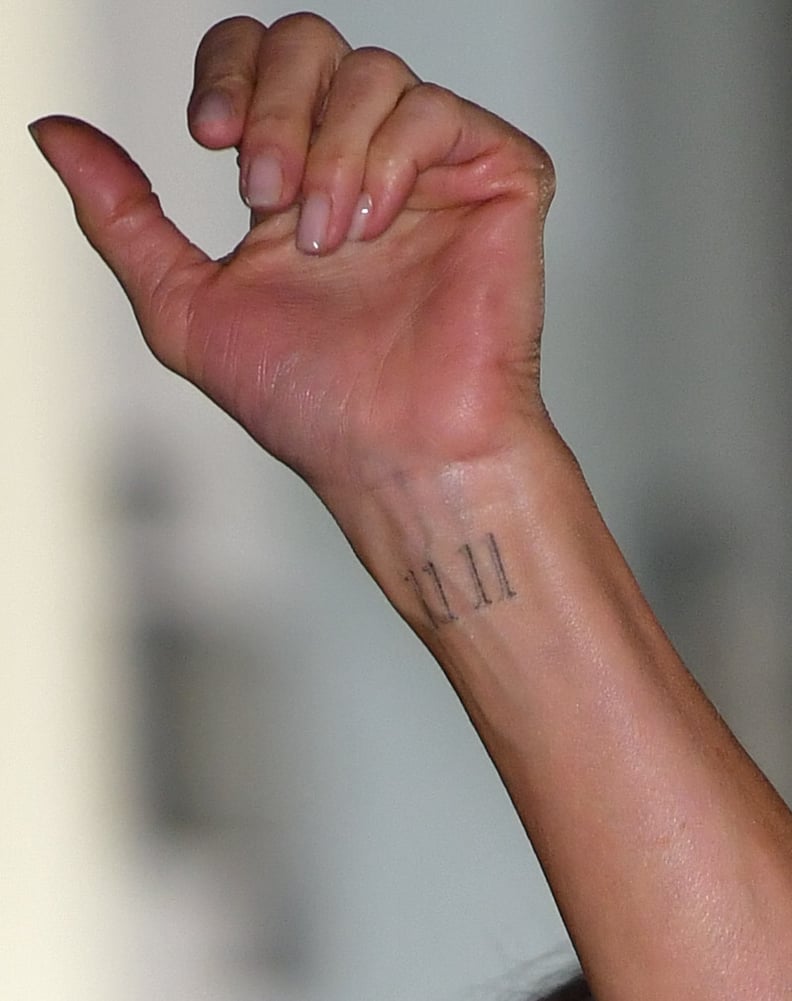 Jennifer Aniston's Wrist Tattoo
Aniston has an "11 11" tattoo on her wrist, and it's one that she actually shares with her best friend, actress Andrea Bendewald. The duo showed off their matching tats via Instagram earlier this year. According to People, 11 is a significant number to Aniston because it's the date of her birthday (Feb. 11) and also because 2011 is the year that her dog Norman passed away. The number is also widely believed to symbolize good luck.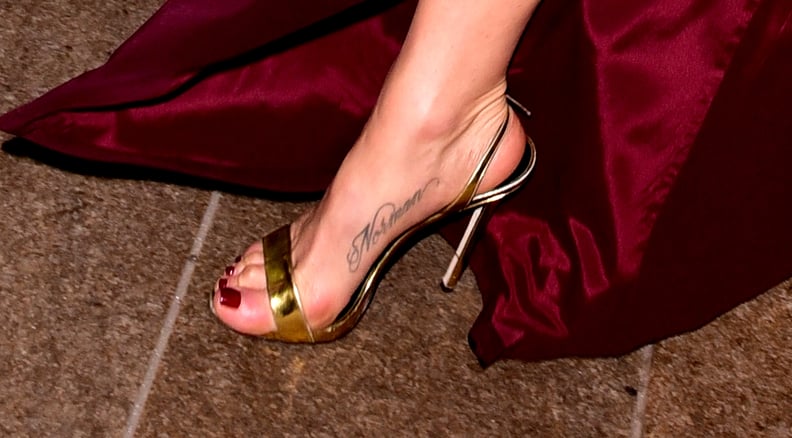 Jennifer Aniston's Foot Tattoo
Speaking of Norman, the actress also has a tattoo of his name written in cursive on her right foot. Norman was a corgi-terrier mix.