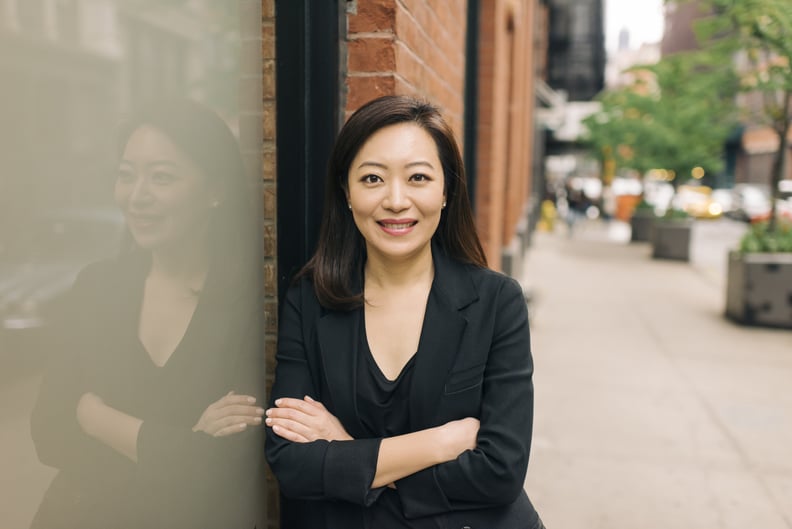 Courtesy of Foundation
Courtesy of Foundation
Too often, the best beauty stories go Untold, solely based on a person's skin color, religion, gender expression, disability, or socioeconomic status. Here, we're passing the mic to some of the most ambitious and talented voices in the industry so they can share, in their own words, the remarkable story of how they came to be — and how they're using beauty to change the world for the better. Up next: Ju Rhyu, founder and CEO of POPSUGAR Beauty Award-winning brand, Hero Cosmetics.
I grew up with mild to moderate acne. It wasn't severe, but I always had breakouts that came up at terrible times or places like in the middle of my eyes or on my nose right before a wedding or something. I always used benzoyl peroxide or the creams — any solution there was, I was always willing to try it.
I used to go to an online acne forum started by a guy who later created his own product line. I was religiously following his regimen because he had come up with one that worked for him. It was like apple cider vinegar, lemons, baking soda — I would Google and go down rabbit holes trying anything out of desperation.
When I was working in Korea for two years, living there as an expat and breaking out more frequently than normal. I realized that people in Korea were walking out with these patches on their faces and someone told me that they were for breakouts. I went to the pharmacy and bought one, and I was just floored because it worked so well. It absorbed all the gunk, flattened my pimple overnight, and stopped me from picking at it. I was like, "What is this? Why am I just learning about it now? Why did I not know about this five or 10 years ago?" More people needed to be let in on the secret of hydrocolloid acne patches because I just felt like it worked better than anything I used before. It didn't leave my skin dry or red or anything. It helped me so much that I wanted more people to know about it. I knew it would be something that people would also feel would change their lives.
At the time I was a corporate person. I went to business school at Columbia and I wanted to work in marketing, so I ended up working in brand management. I did an internship at Kraft Foods with Planters peanuts. Later, I ended up working in Korea for Samsung and was exposed to all sorts of K-beauty out there, and that's when I came across the patches.
We all have this frustration when we break out — we try products that make promises and don't really live up to them. What I love about acne patches is that you had a visual cue. When I took off my acne patch in the morning, I could see the gunk on the patch and it was a sign and positive affirmation that it actually worked. It was gentle, there are no actives to dry it out. So I wanted people with sensitive skin who also broke out to know that there was a product for them that wouldn't leave their skin raw and red the next day.
Seeing this business grow so quickly blows my mind every day. I used to tell myself early on, If I can get this business to $10 million dollars in revenue, I'm going to say I made it. This year, we're hitting nine figures. The crazy thing is that we're hitting big numbers but I still think we're in the early stages of the brand. Now I'm like, "OMG, how big can we get? Where can we go?" Back then when I had a $10 million dollar goal — maybe I wasn't thinking big enough, but I feel incredibly lucky. I know we're not a normal story, but that's OK.