The Best Online Acne Resources You Can Access Any Time, Anywhere
Acne can be difficult enough to deal with on its own, but dealing with the skin condition in the middle of a pandemic or when your dermatologist is booked for the next three months? Things can feel even more frustrating. Thankfully, the internet has all the digital acne resources you need.
But not so fast. Although it's true, the internet is a wealth of information, said information isn't always accurate or backed up by facts — and, in this case, science. Weeding through all of the noise is enough to overwhelm anyone, so allow us to step in and help. Whether your acne has flared up in the midst of the coronavirus outbreak or you've struggled with it for a long time, we've rounded the best resources available at your fingertips. From buzzy virtual dermatology platforms to influencers that'll make you feel seen, keep reading as we break them all down.
01
Online Forums
acne.org
Acne.org is a popular online resource dedicated to skin health education. Driven by science and free of unnecessary frills, its endless pages of content cover everything from acne myths to treatments to ingredients to avoid. But what's arguably the most impressive and useful on the site? It's active forum. There, you'll find hundreds of thousands of posts covering any acne-focused topic you can imagine. Whether you're looking for relatable advice and answers to a seemingly-niche question, someone on there can probably steer you in the right direction.
Facebook Groups
The "Groups" feature on Facebook is a great way to find, build, and connect with communities outside of your immediate social network (no pun intended). With something for everyone and every topic — no matter how specific — it's no surprise that there are countless acne-focused Facebook groups to join. The Love Your Skin group was created by the blogger behind Beautiful By Breakfast and this Cystic and Severe Acne Support group is perfect for those suffering with more specific, long-term issues.
Acne Subreddits
Much like Facebook groups, there's a subreddit for any and every topic on the planet; as weird or specific things get, it's probably been talked about somewhere on Reddit. For acne sufferers, a good place to start is the larger Acne subreddit. From there, you can browse through posts and tags, including success stories, rants, and more.
02
Social-Media-Savvy Skin-Care Experts
Dr. Barbara Sturm
Eager to brush up your skin-care education? Who better to teach you the ropes (and more) than Dr. Barbara Sturm, celeb-loved aesthetics doctor and mastermind behind her eponymous skincare line. In April, she kicked off her Skin School series on YouTube, where she teaches viewers about all things skin care (including acne) and answers viewer questions. This is one series you'll definitely want to turn post notifications on for.
TikTok Docs
Whether you were an early adopter of TikTok or you're just exploring the social media platform, you'll quickly find that beauty and skin-care content is everywhere on the app. And while many of these products and hacks can actually be helpful, others aren't necessarily worth the hype. That's why following dermatologists and aesthetics professionals can be extremely helpful. For example, Dr. Dustin Portela (@208skincaredoc) regularly shares videos debunking trendy products and educating his followers on all things skin safety.
03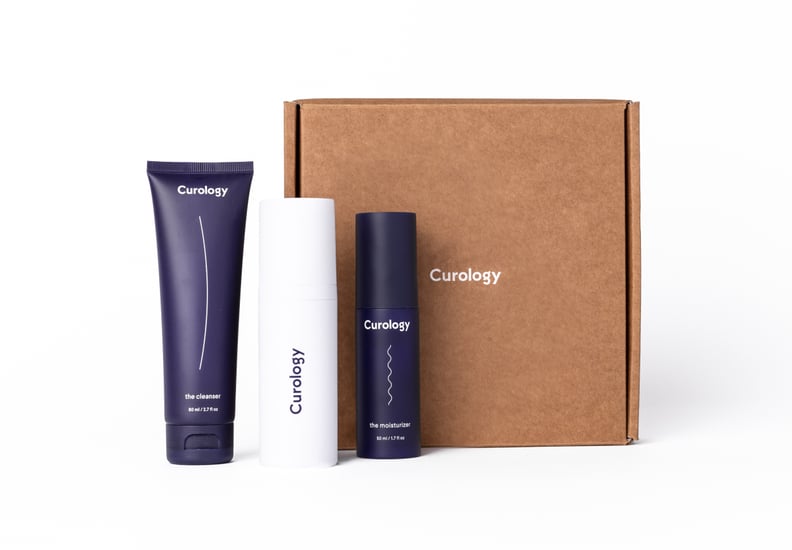 Digital Dermatology
Curology
You'd be hard pressed to find a young millennial or gen-Zer who hasn't heard of Curology. The 100-percent online, direct-to-consumer skin-care brand connects customers with real dermatology professionals via an introductory skin-care quiz. After a formula of their signature cream is prescribed, customers can chat with providers using an in-app messaging service. A frequently updated blog shares more information on acne, skin care, and beauty, too.
Skin Medicinals
Taking things a step further, Skin Medicinals works with licensed local physicians to help patients find customized acne and skin-care solutions — all backed by science. The process begins by scheduling an appointment with a physician (usually in-office, but televisits can be expected in the age of COVID-19). From there, compounded topical medications — exclusive to Skin Medicinals — are custom selected to meet each patient's needs and shipped directly to your door.
MDAcne
Smartphone app MDAcne relies on a single selfie and visual technology to asses your skin's needs. From there, a custom three-step treatment — cleanser, cream, and moisturizer — is created and sent to your home. The products are FDA-approved, clinically proven, and medical grade.
04
Inspiring Influencers
@myfacestory
No matter if you're looking for actionable ways to improve your mental health or struggling with a mystery breakout, being intentional with your Instagram follows can be extremely helpful. Influencers offer a sense of relatability and accessibility, and usually have strong, supportive communities behind them. Kali of @myfacestory is a perfect example. The Chicago-based influencer (who is also active on TikTok) frequently chronicles her acne journey, sharing tips and resources along the way.
05
@skinnoshame
If you're in search of a supportive, safe, and positive space, you'll want to follow Constanza Concha (@skinnoshame). Her captions are equal parts affirming and uplifting, with a strong focus on mental health and self-love.
06
@emeraldxbeauty
Kadeeja Sel Khan (@emeraldxbeauty) is an acne model whose content is centered on all things skin care. From product reviews to relatable experiences, you'll find both and more on her feed.
07
@isotretinoinwiths
Sofia Grahn (@isotretinoinwiths) might live in Sweden, but her reach on Instagram is global. She's a passionate supporter of acne positivity on a mission to normalize it one selfie at a time.
08
My Pale Skin
With several viral videos, one million YouTube subscribers, and over 800k Instagram followers, Em Ford is of the most influential people in the skin-positivity movement. She aims to "redefine pretty" and change the conversation around acne.