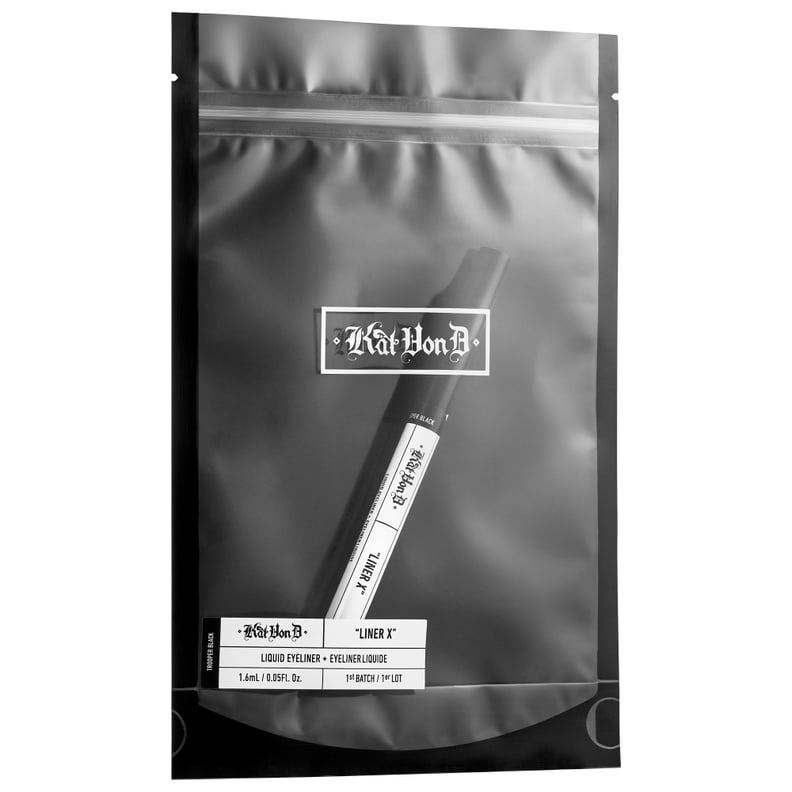 Ever wish you could tell a brand exactly what you think of its products? Kat Von D Beauty is allowing you to do just that with the launch of its latest eyeliner, Beauty Liner X ($20). The new product will be available for purchase on Sephora's website in limited quantities for fans to test out and give feedback on.
The new liner is already the high quality you've come to expect from Kat Von D Beauty, and the black felt-tip pen allows you to create the dramatic cat eyes of your dreams. Not to mention, the liner is also waterproof and smudge-resistant. Anything you want to change about it however, you can report to the brand directly.
Once you've tried the product, you're invited to leave your review on Sephora's website for the Kat Von D Beauty team to consider. The team will take your review into account when redesigning the final eyeliner for its official launch in 2019. Make sure to purchase the liner while supplies last so you can help create your dream liner.