Kat Von D's New Glimmer Veil Will "Make Your Lips Look Like a Giant Christmas Present"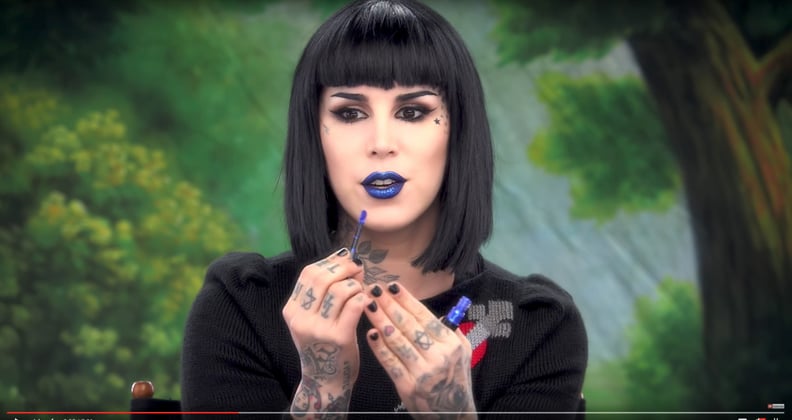 In her own words (and our own observation — the woman is dropping all kinds of products these days), Kat Von D is "so f*cking busy." But, we're so glad she took the time to show off the nine Glimmer Veil ($22) swatches. Our eyes were so glued to these gorgeous hues that we barely noticed her chipped manicure ("Don't hate me for it!" she pleaded).
In the video, Kat Von D said that she was inspired to make a truly long-lasting metallic product that "makes your lips look like a giant Christmas present." The lazy girls (or perennial late) among us will love to hear that Glimmer Veil can be worn on its own. But, if you have some extra time, Kat Von D recommends layering it over matte lipstick "for an opaque glitter glimmer." She demonstrated both options in the video.
Read on to see for yourself, but be warned: you may have to take out a second mortgage, because you'll want to buy every gorgeous shade on Aug. 22. (And when you see how she perfectly layers Glimmer Veil over her Everlasting Liquid Lipsticks, you'll probably want to pick up a few of those, too!).
KAT VON D REVEALS NEW GLIMMER VEIL!
According to Kat, this line was born out of a common frustration: "A lot of brands say [their metallics] are longwear, but after two hours, you look like a crumbly mess."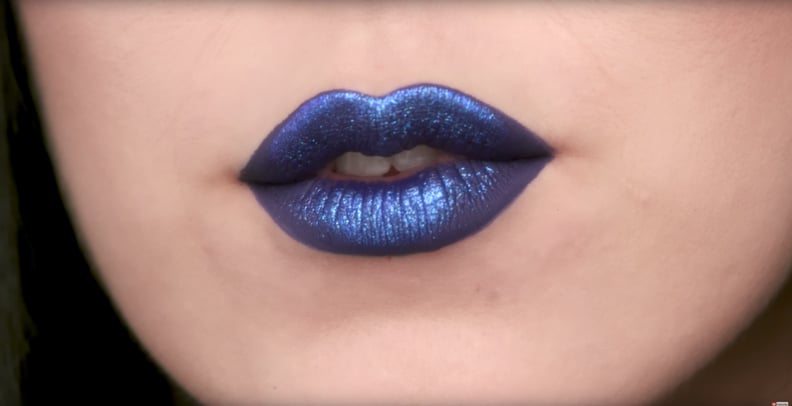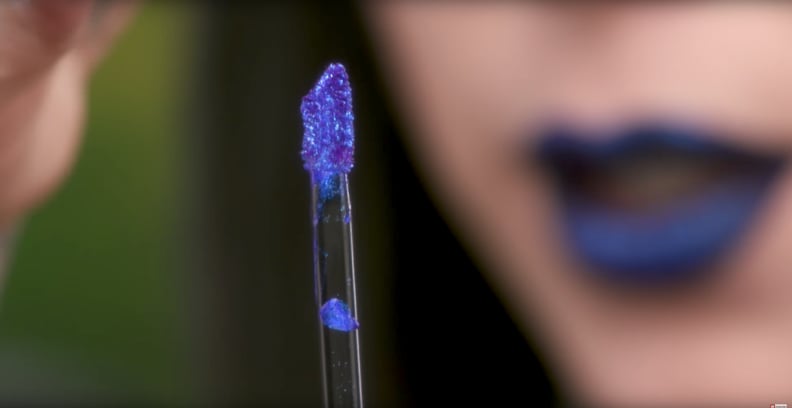 Notice the applicator's slight curve? That was very intentional, Kat said. "A lot of times when you have a flat applicator, a lot of the product gets pushed to the sides."
The nine hues feature two blues ("Satellite" and "Reverb"), a purple ("Razzle"), and two pinks ("Dazzle" and Shockful," named for Kat Von D's "favorite made up word"). "Rocker" is "a burnt blood red with a copper-gold shimmer to it." Fans of Kat Von D's Metal Crush Collection will remember "Thunderstuck," which debuted there. Finally, "Wizard" is a magical black.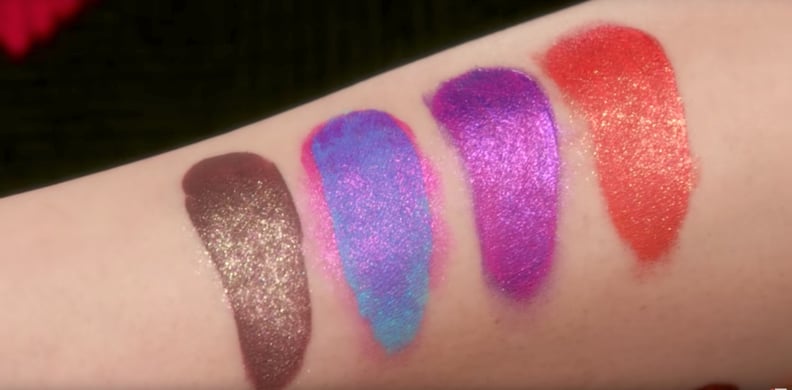 Kat Von D played with color combinations to demonstrate how Glimmer Veil can be paired over a lipstick for a radiant effect.