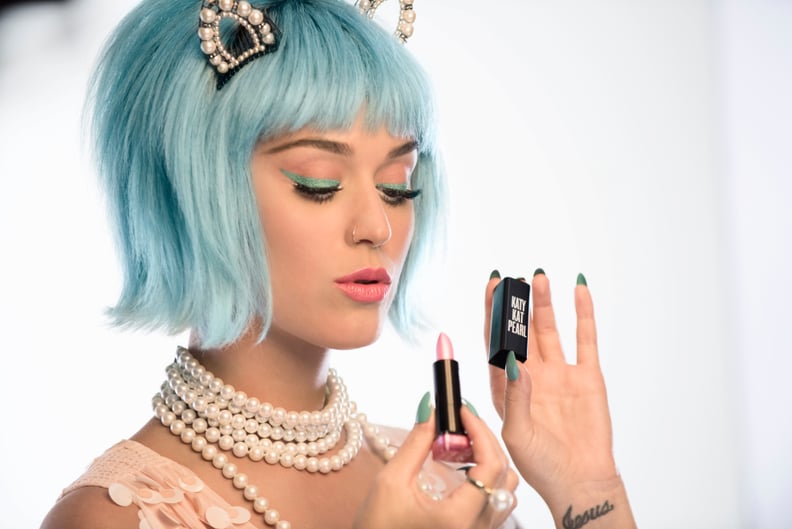 Katy Perry was one of the original mermaids of Hollywood, wearing a bevy of rainbow hair and beauty looks before they became the Instagram norm. She's bringing her enthusiasm for the mythical sea creatures into 2017 by creating a mermaid-inspired line with CoverGirl.
While Katy has been the face of CoverGirl for years, this is the second time she's teamed up with the brand to design products (the first happened last Summer). And POPSUGAR has an exclusive first reveal of the details for the new launches.
Expect four new eyeliners (two debuting this Spring, two launching in Summer), four lipsticks, and two shadow-and-highlighter duos, dropping in stores in April and online at covergirl.com in early March.
"In the next evolution of my Katy Kat line with CoverGirl, I was inspired by Spring's upcoming mermaid and pearlescent hues," Katy exclusively told POPSUGAR via email. "There are new fun and cheerful colors ranging from peachy Apricat to a Bluetiful lip, shimmery highlighters in rose and gold, and a pop of Whispurr white or Purmaid green to line your eyes. If you're more classic but still want some fun, I put glitter in the black liners. You'll make Ariel jealous, and look better than a shimmering Easter basket when you're done."
We also have intel that Katy will be rocking her new makeup for the Grammys red carpet tonight (stay tuned for more on that later!).
Keep reading to see images of the Limited Edition Katy Kat Pearl collection, as well as a behind-the-scenes image from the campaign.
Also, head to walgreens.com, where there will be a 48-hour flash sale while supplies last.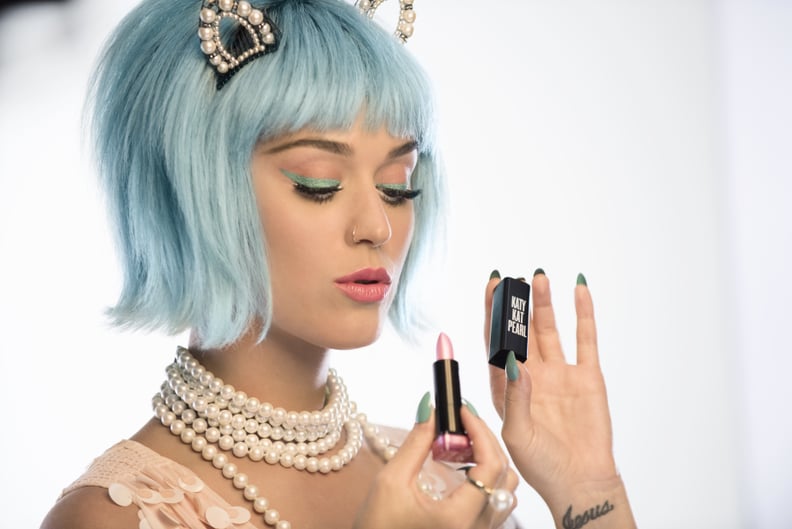 Katy Perry Behind the Scenes at Her CoverGirl Makeup Shoot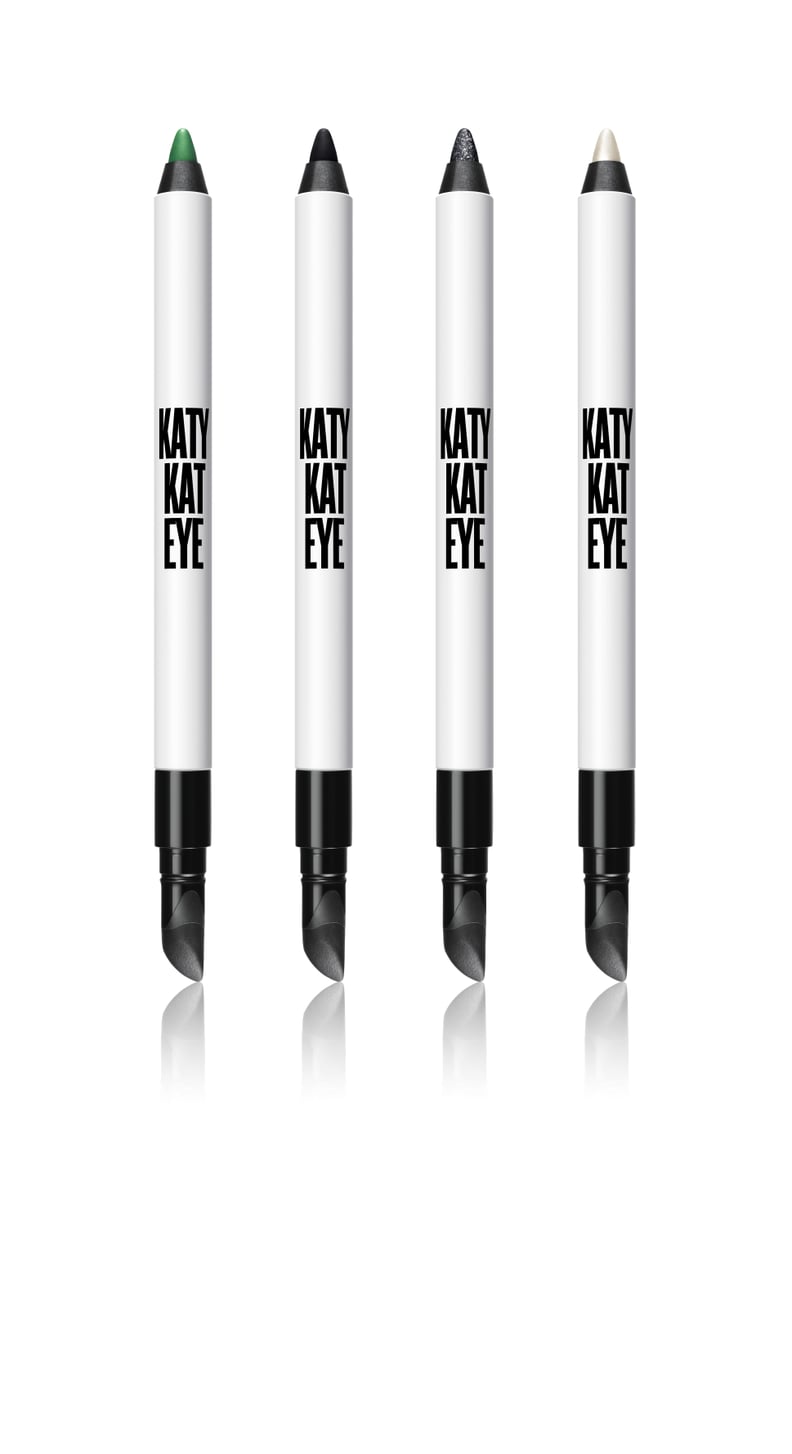 Katy Kat Eyeliner, $8
The Katy Kat Eyeliner is a double-ended pencil featuring a longwear "liquid pencil" formula on one side and a smudger tip on the other. Use it to up the drama for your after-hours makeup. While there are four shades eventually launching, only two are available this Spring. The green and silver shades will be launching in March, while you'll have to wait for the matte and glitter black versions.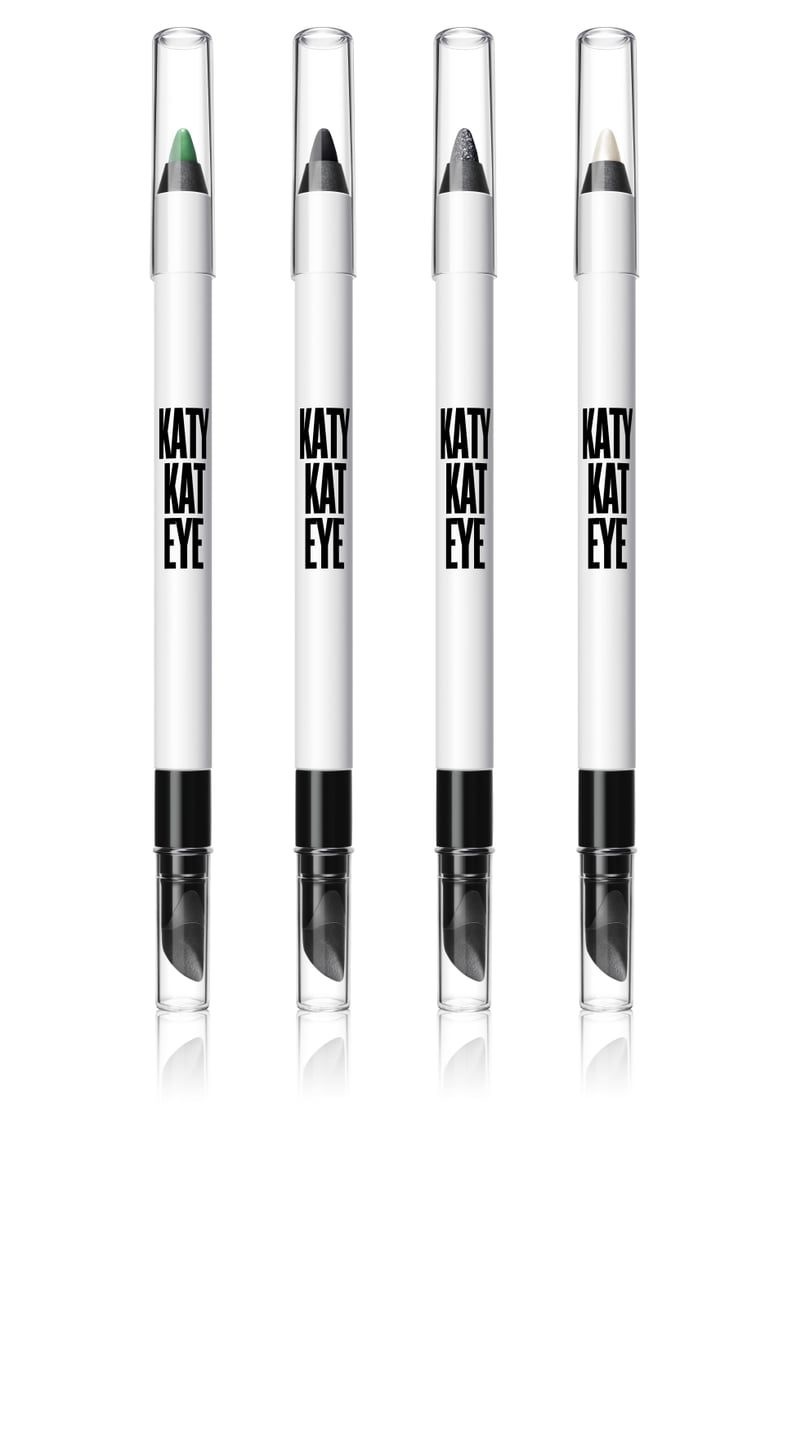 Katy Kat Eyeliner, $8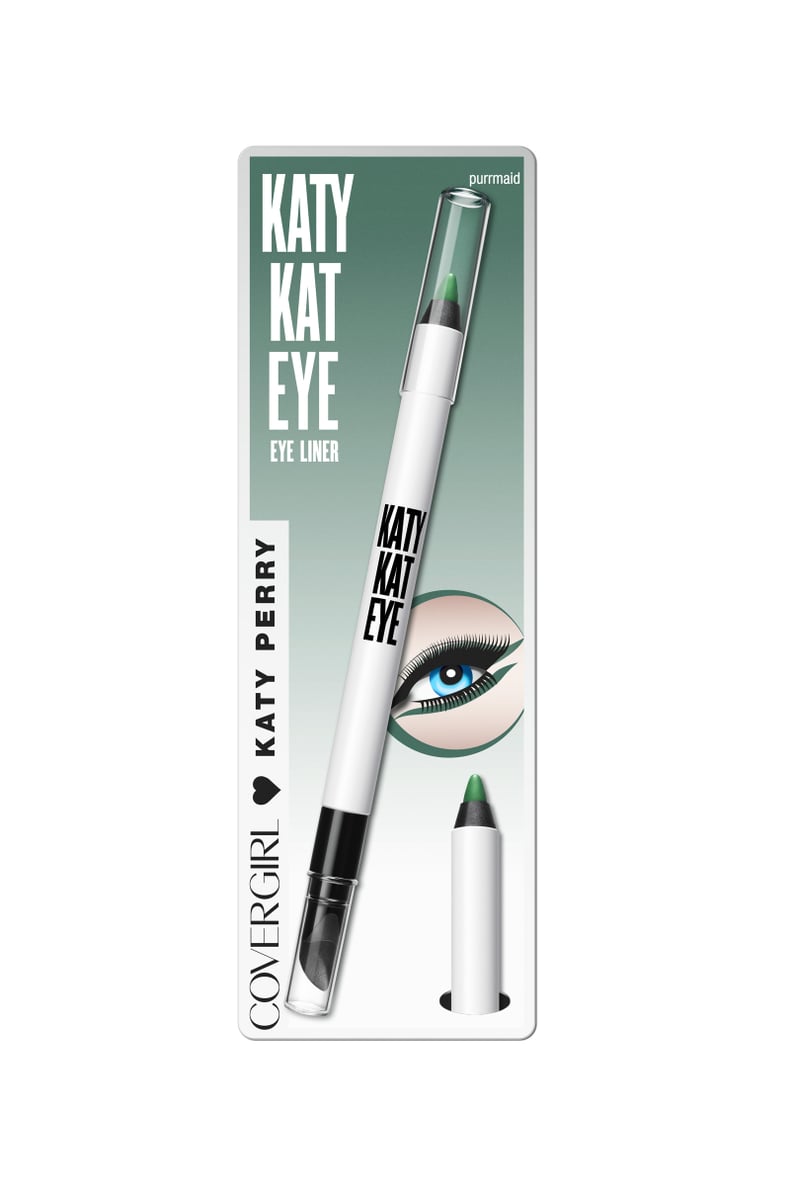 Katy Kat Eyeliner in Purrmaid, $8
This green shade will amp up your mermaid gaze.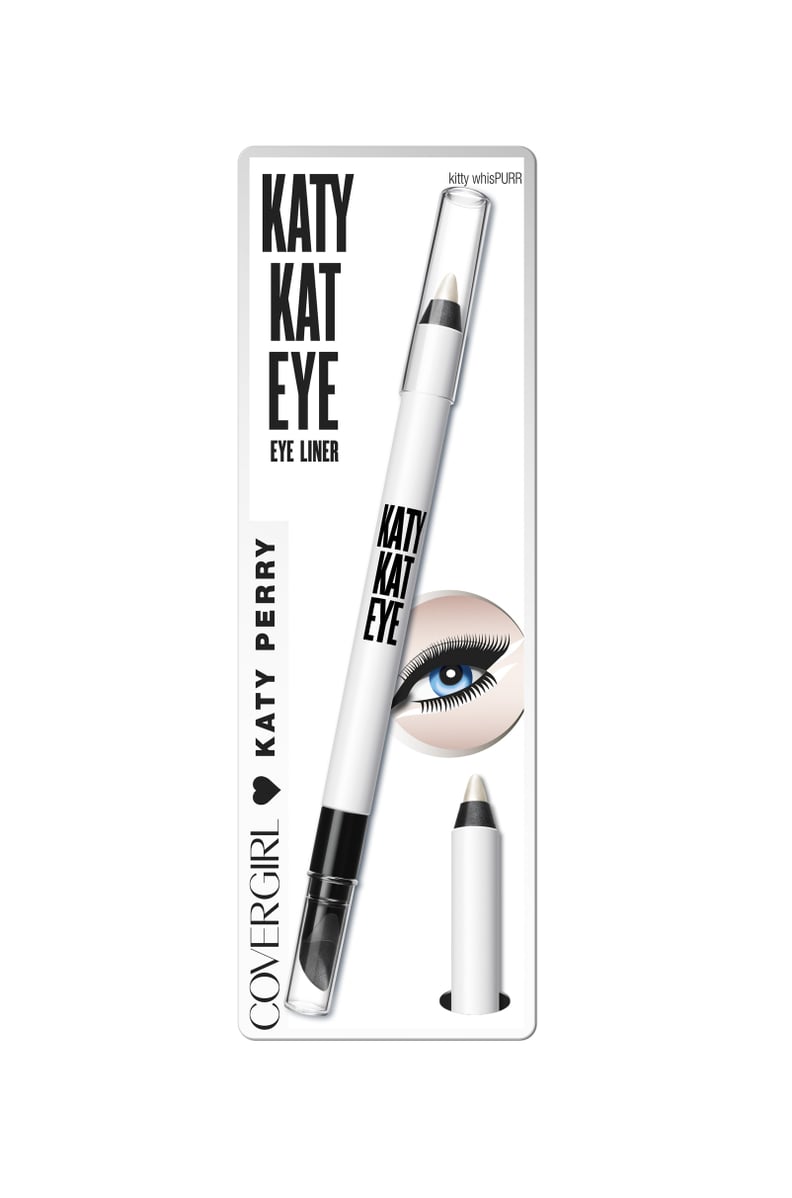 Katy Kat Eyeliner in Kitty WhisPURR, $8
Rely on this silver-hued liner for a mod eyeliner look or as an accent on the inner corners of your eyes.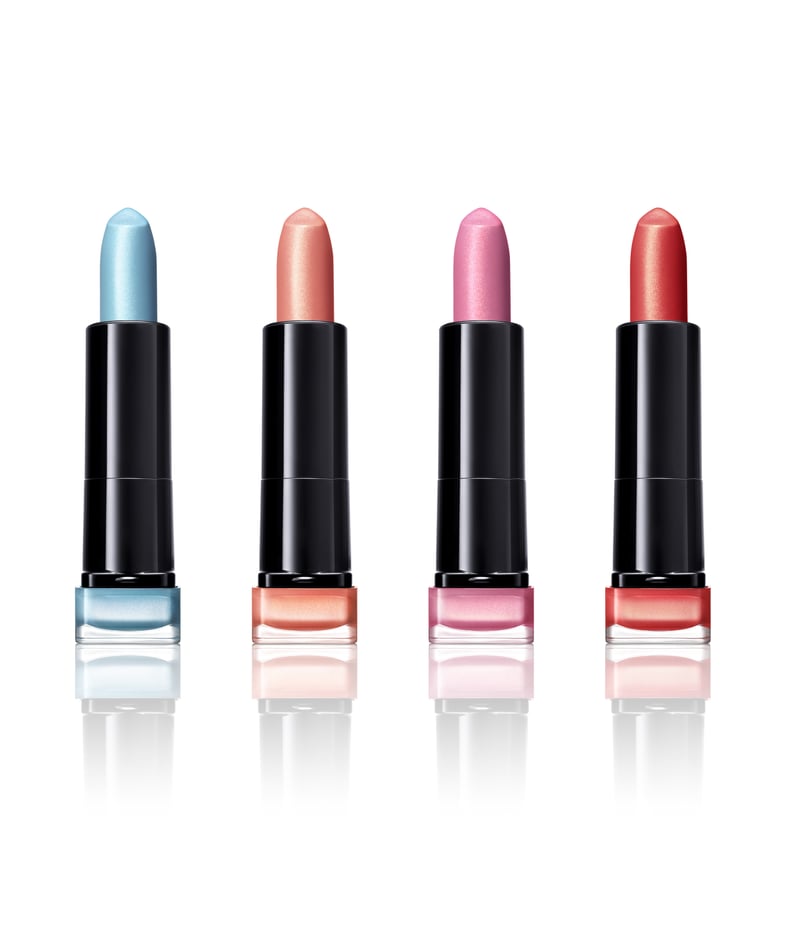 Katy Kat Pearl Lipstick, $8
The shea-butter-infused Katy Kat Pearl Lipstick formula will make sure you can rock a gorgeous, pigmented shade all day without drying out your pout.
There are four hues: Blue-tiful Kitty (pastel blue), Apricat (sherbet), Purrty in Pink (baby pink), and REDdy to Pounce (true red).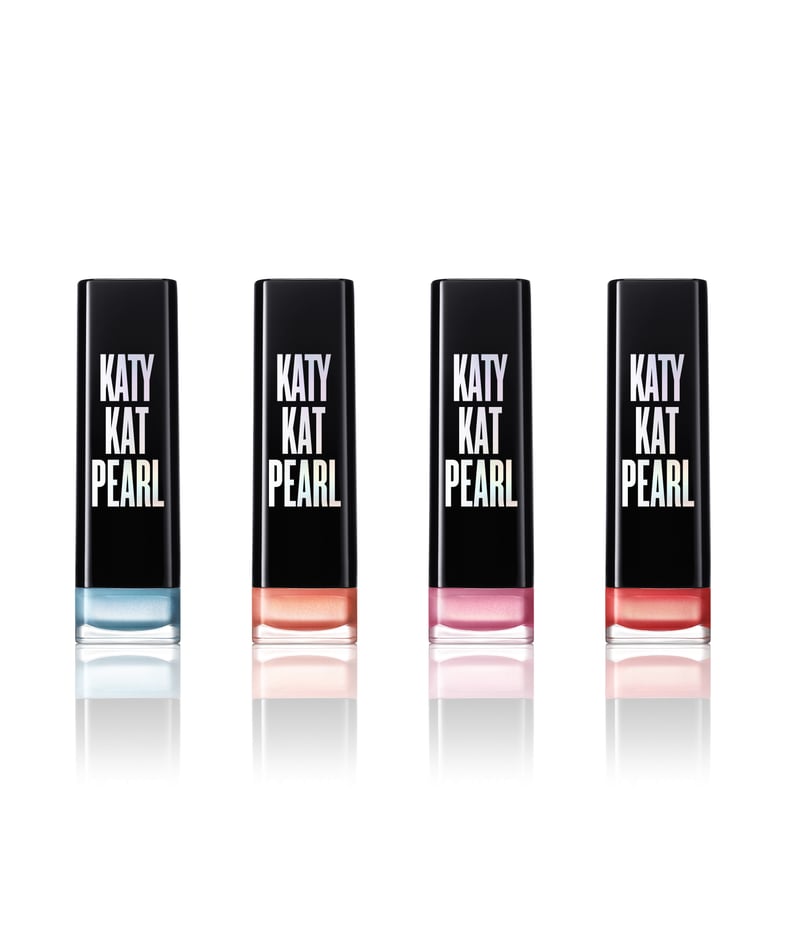 Katy Kat Pearl Lipstick, $8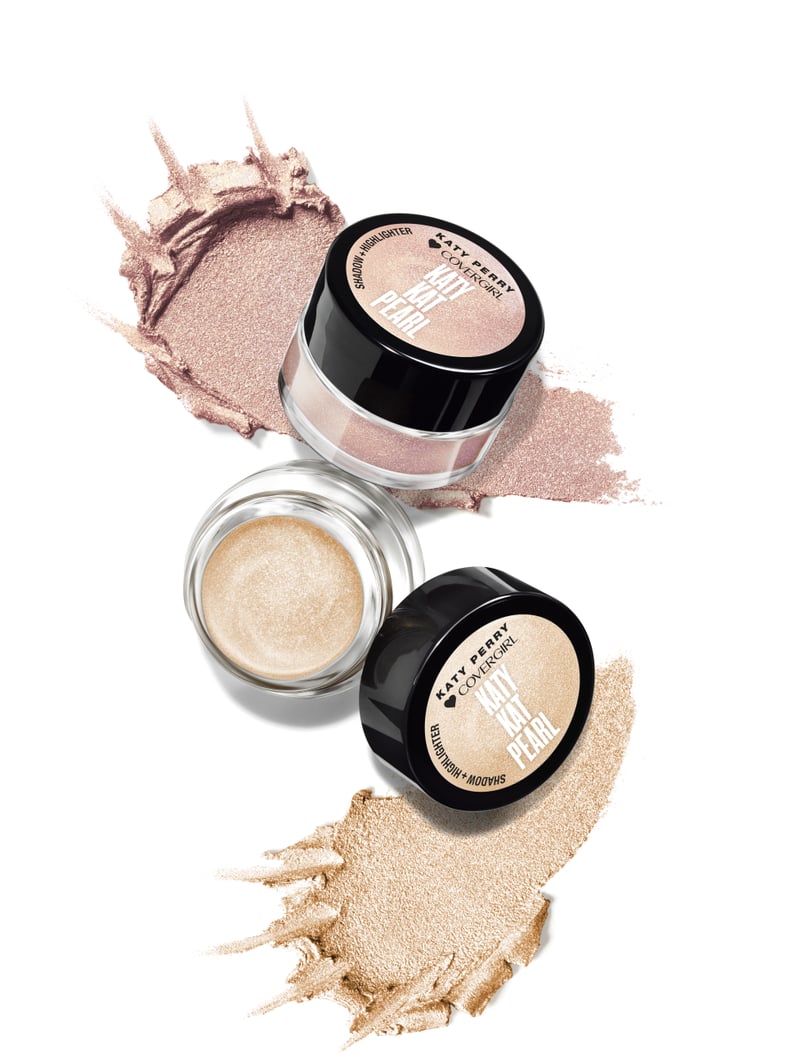 Katy Kat Pearl Shadow + Highlighter, $8
Even though all of the products sound festive AF, we are the most excited about the Katy Kat Pearl Shadow + Highlighter. Choose from either Tigers Eye (champagne) or Tiger Rose (rose gold) and enjoy the pearly, creamy formula. Try it on cheekbones or eyelids, and it's easy enough to apply with your fingers on the go.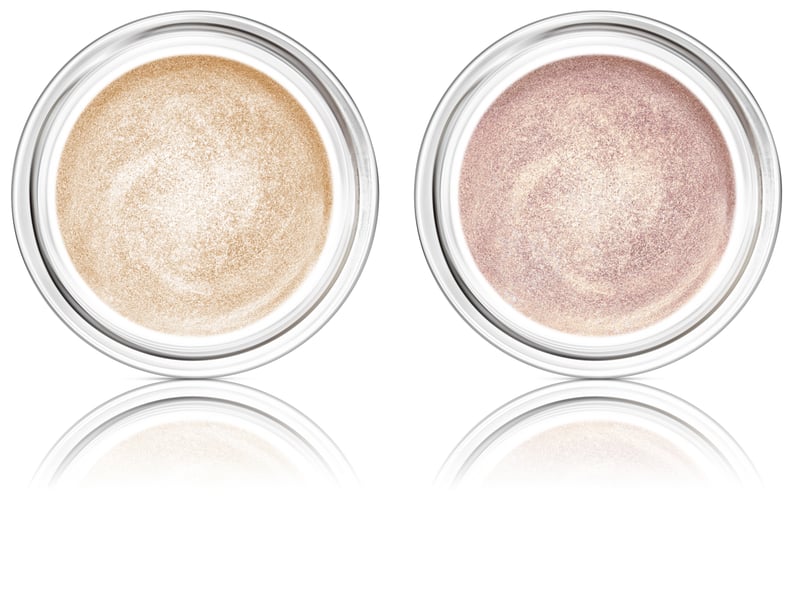 Katy Kat Pearl Shadow + Highlighter, $8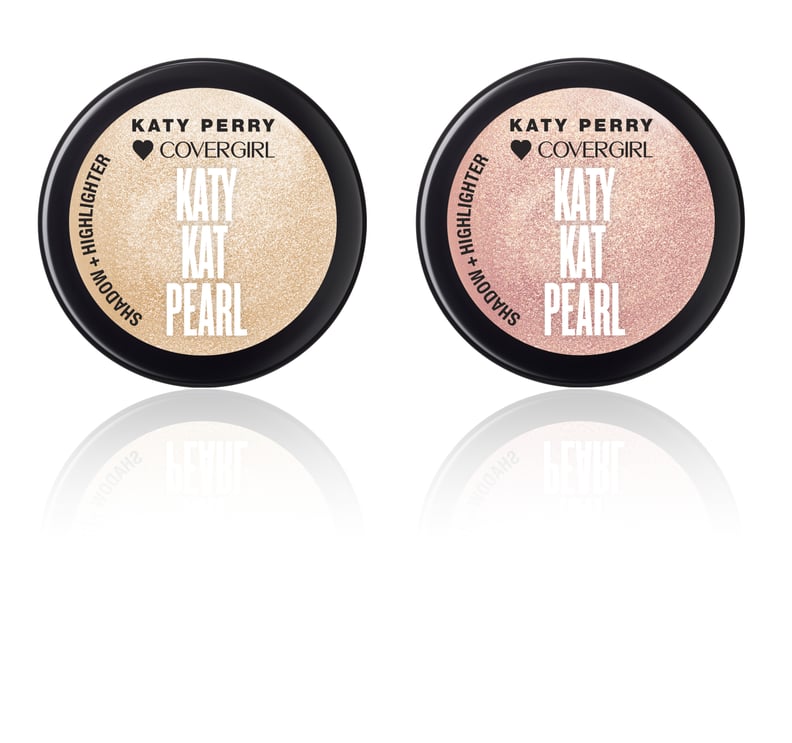 Katy Kat Pearl Shadow + Highlighter, $8