Kiehl's New Vitamin C Eye Serum Helps Hide How Late I Stay Up Watching TV at Night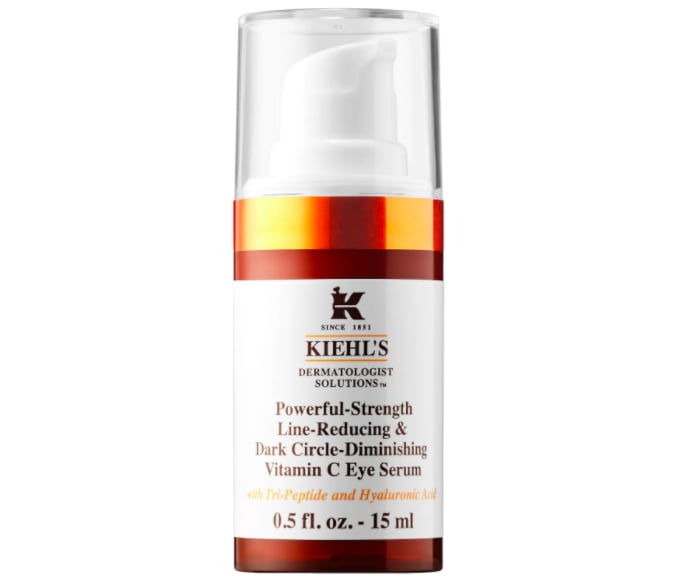 Courtesy of Kiehl's
Courtesy of Kiehl's
As POPSUGAR editors, we independently select and write about stuff we love and think you'll like too. If you buy a product we have recommended, we may receive affiliate commission, which in turn supports our work.
It's been a long time since Kiehl's launched a new eye cream — we're talking years — so the news of the Powerful-Strength Dark Circle Reducing Vitamin C Eye Serum ($50) was not taken lightly. Anyone who's tried the cult-favorite Creamy Eye Treatment With Avocado just gets it. I'm a huge fan of the ultramoisturizing formula, but I have to say, my tendency to stay up late means I crave an eye cream that can target dark circles as well as dryness — and that's where the new vitamin C eye serum comes in.
The Kiehl's Powerful-Strength Dark Circle Reducing Vitamin C Eye Serum comes in a pump applicator that helps keep the active ingredients in the formula potent. (It's also more sanitary because you're not dipping your fingers into the jar.) Just one pump is more than enough to cover both undereyes; a little goes a long way. The texture can best be described as buttery-smooth and quickly coats skin in a silky finish. It has a creamy white hue to it that helps fill in uneven texture and blurs, almost like a filter under your eyes.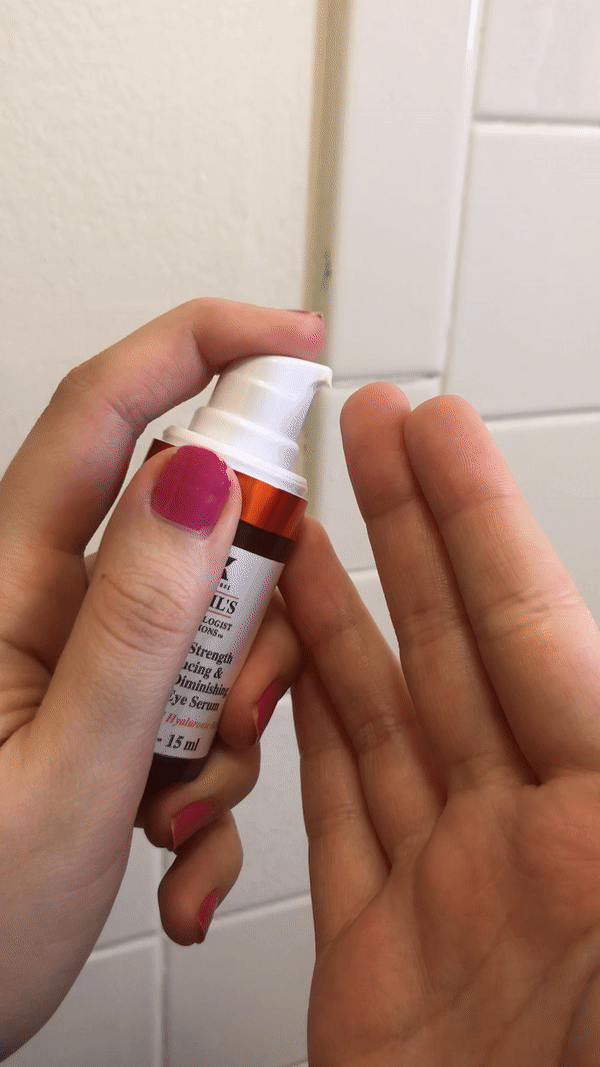 In the formula is l-ascorbic acid, also known as pure vitamin C, which is a powerful antioxidant that boasts more benefits than you can count on one hand. Among them? It improves signs of aging like fine lines and wrinkles, protects against free radical damage, adds radiance to the skin, smooths uneven texture, and, my personal favorite, brightens dark circles. It also contains peptides, a building block of protein that helps counteract dark circles and puffiness, and hyaluronic acid to deliver moisture and plump skin.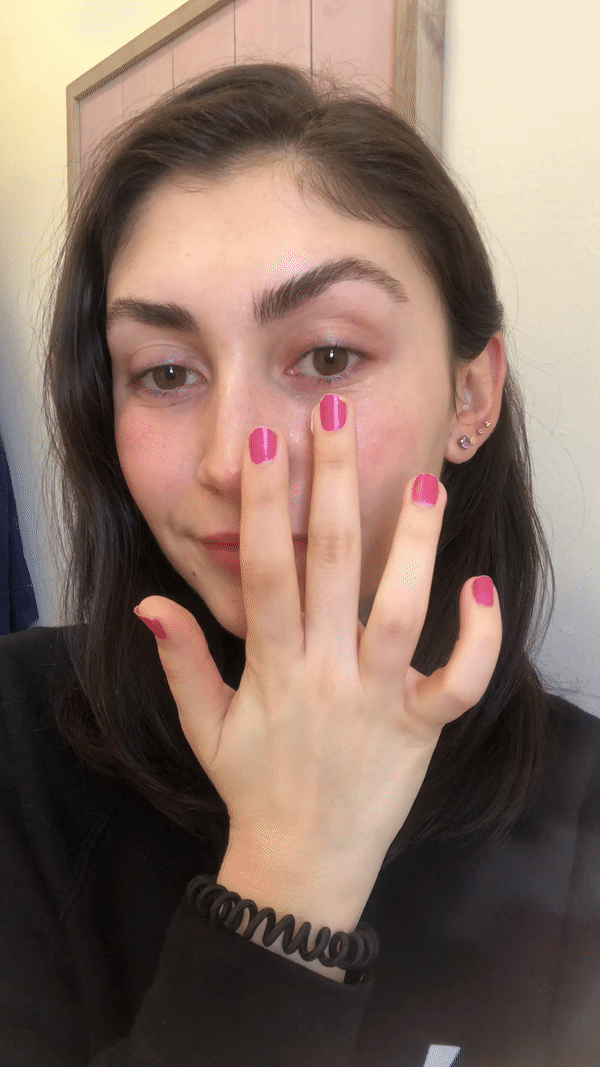 When I'm not wearing makeup on my face (work-from-home life), I've been relying on the Powerful-Strength Dark Circle Reducing Vitamin C Eye Serum ($50) to make me look more awake (and hide the embarrassing amount of time I spent binge-watching TV the night before). However, for those days when I do need to apply makeup on top of it, I'm happy to report that the eye serum absorbs quickly and leaves behind no traces of greasy residue. Its consistency is similar to that of a good blurring makeup primer and, if I'm being completely honest, I've thought about putting it on my entire face more than once. Don't judge — try it for yourself and you'll see what I mean.