Jingle bells, jingle bells, skin care all the way. Oh, what fun it is to shop the products that help us slay. Hey!
Gift giving season is upon us, and Kiehl's is jumping on it with the unveiling of its 2020 Advent calendar and holiday collection. This year, the cosmetics brand has teamed up with Lyon-based illustrator Maïté Franchi to design the beautiful holiday packaging, which includes the $98 Advent calendar, a $40 Merry Masking gift box, and a $49 Facial Favorites For All gift box. The artist was inspired by the first-ever Kiehl's store (located in Manhattan's East Village neighborhood), and the packaging absolutely reflects that end-of-year excitement found downtown.
Of course, the Advent calendar and both gift boxes are filled with the brand's most popular products, but it's also Kiehl's greenest holiday campaign ever, made with completely recyclable gift boxes. The 2020 Advent calendar was made with zero plastics and with 100 percent previously recycled paper. And it doesn't stop there. Kiehl's has pledged to donate a minimum of $100K to Feeding America from the sales of the Maïté Franchi Collection to provide over 1 million meals to families in need.
Check out photos of the Kiehl's 2020 holiday collection ahead.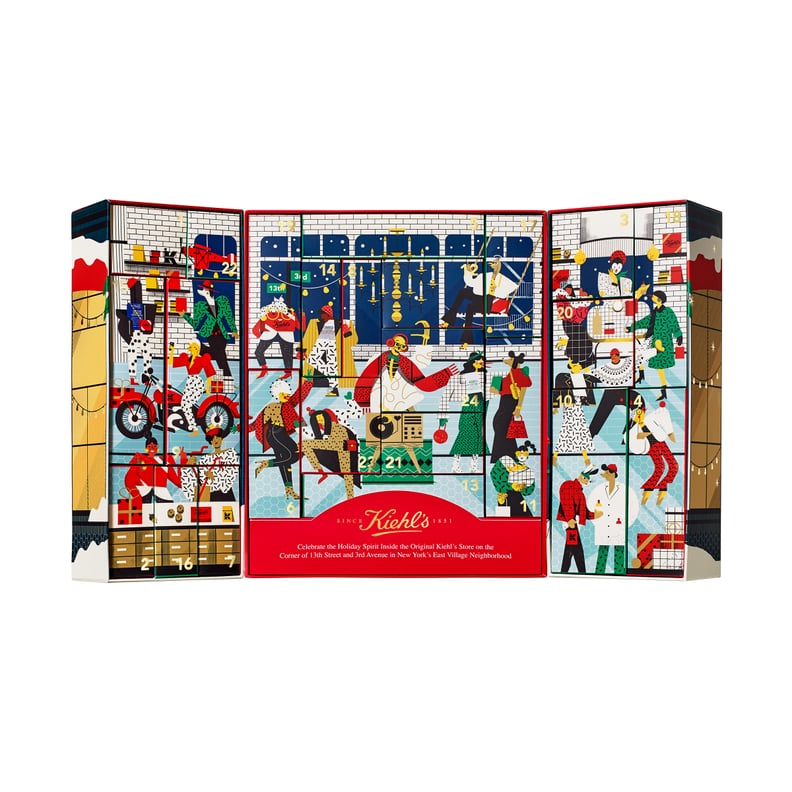 A Look Inside Kiehl's 2020 Advent Calendar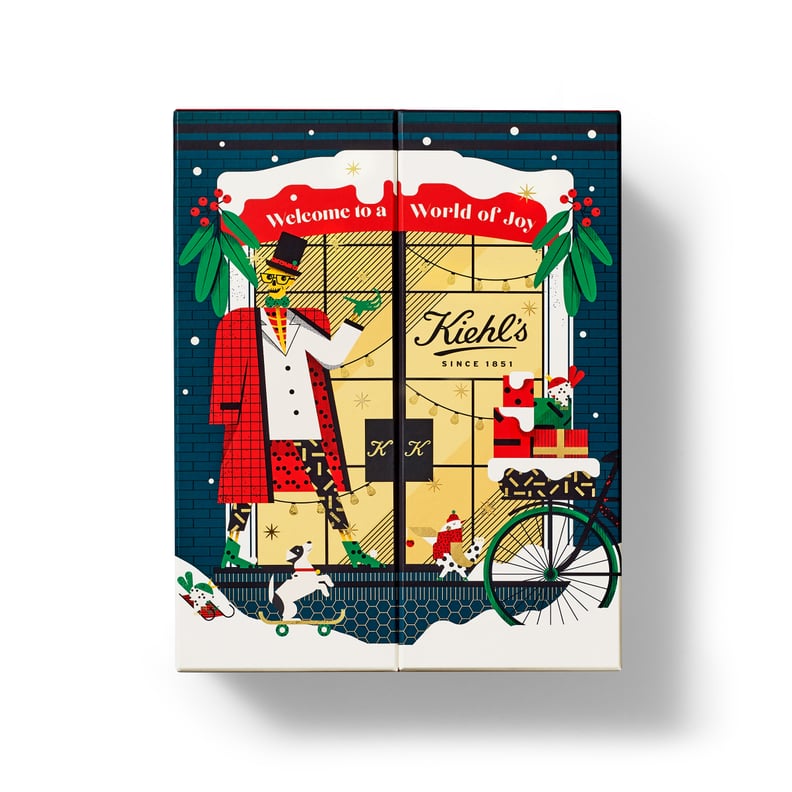 Kiehl's 2020 Advent Calendar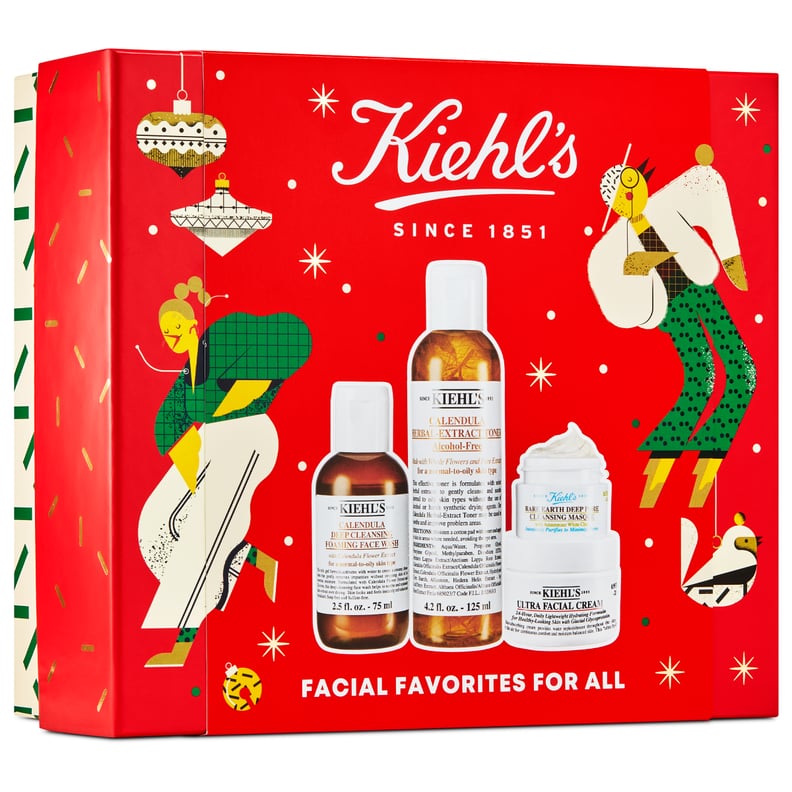 Kiehl's Facial Favorites For All Gift Box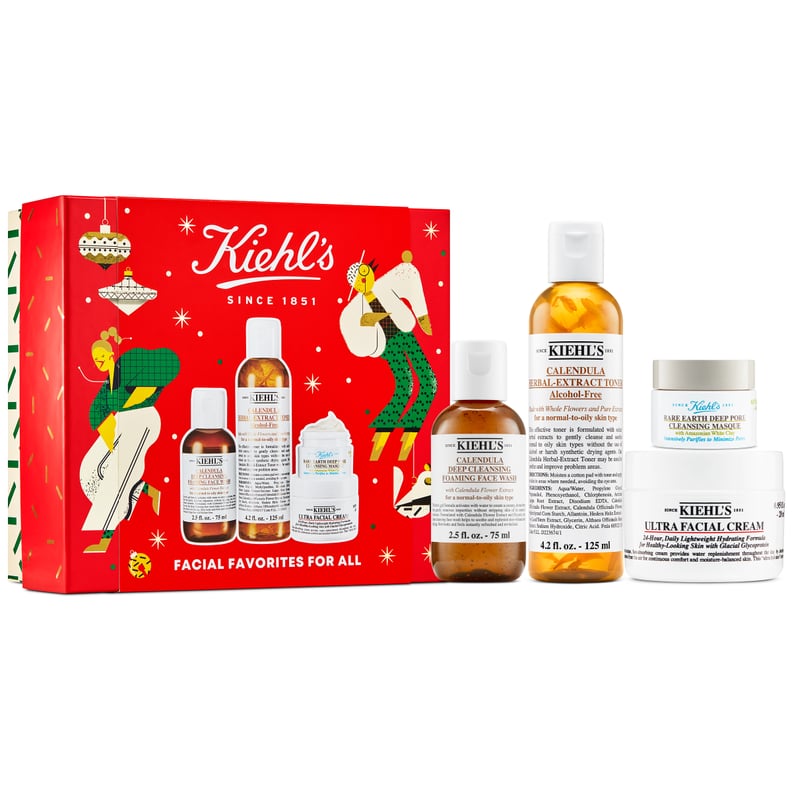 A Look Inside Kiehl's Facial Favorites For All Gift Box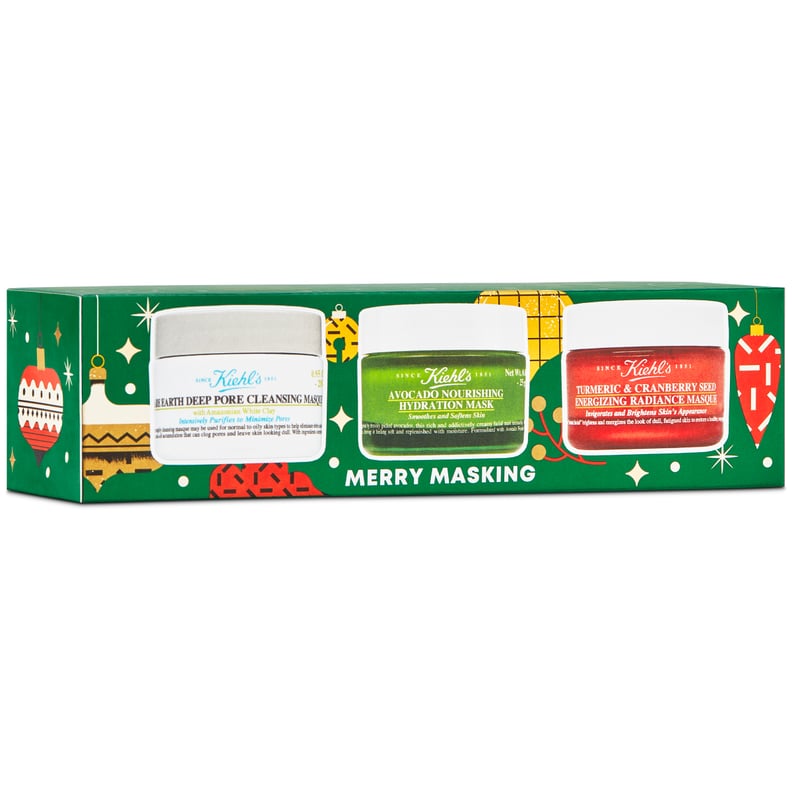 Kiehl's Merry Masking Gift Box
The Kiehl's Merry Masking gift box ($40) includes the Rare Earth Deep Pore Cleansing Mask, the Avocado Nourishing Hydration Mask, and the Turmeric & Cranberry Seed Energizing Radiance Mask.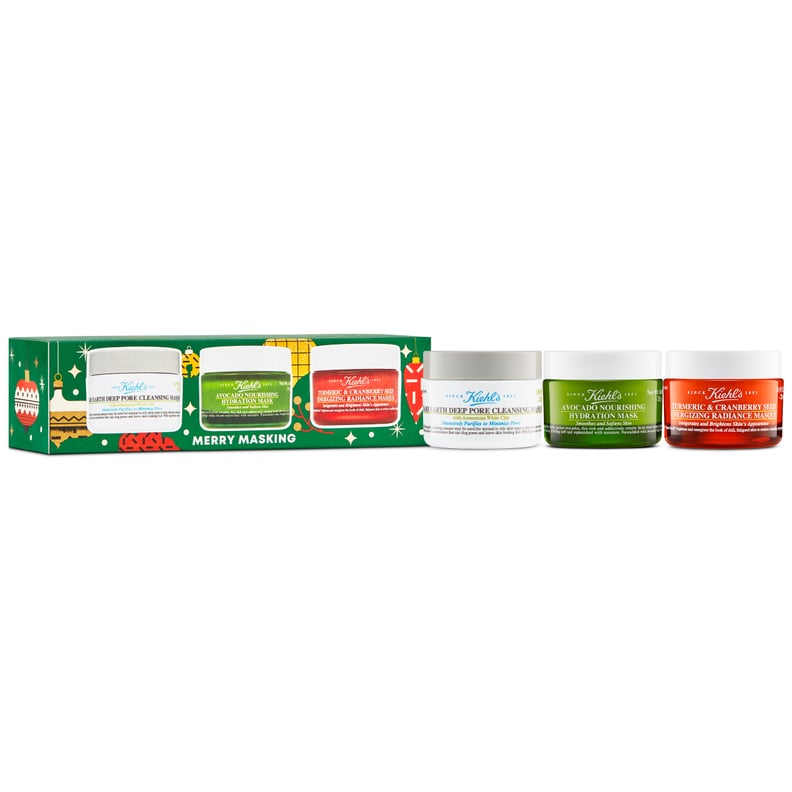 A Look Inside Kiehl's Merry Masking Gift Box