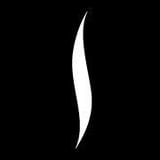 Get ready for your next girls' night in! We've partnered with
Sephora
to share a lineup of
Kiehl's Since 1851
products that'll help you indulge your skin — and fuel your self-care.
A little alone time is good for the soul, but some things are best done in pairs. For the chill set — those who would rather spend the night on the couch than at the club — a self-care marathon sounds like a pretty solid plan. Rather than order a pizza and try a DIY manicure while your favorite TV show (for this week, at least) plays in the background, give your night a fun wellness spin — and invite your BFF to get in on the relaxation.
Ahead, see how we're spending our next girls' night in, complete with green smoothies, scrunchies, and insanely hydrating skincare products.
When you're spending the night in, there's no need to rush through your skincare routine; instead, turn it into an event! After cleansing away the day's makeup and grime, start your skincare party for two with a hydrating face mask. For an extra 'grammable (not to mention, extra nourishing) pick, we recommend reaching for the new Avocado Nourishing Mask from Kiehl's Since 1851. Packed with avocado fruit extract, avocado oil, and evening primrose oil, the addictively creamy formula conditions skin, leaving it feeling supple, replenished, and nourished in as little as 15 minutes. What's more, its vibrant green color is totally selfie-friendly — and if it starts making you want the real thing, whip up some avocado smoothies while you wait to wash it off.
Friends don't let friends go to bed without applying eye cream or moisturizer. To keep the night's green theme alive, follow up masking with an avocado-packed eye cream, like the Creamy Eye Treatment from Kiehl's Since 1851. It gently moisturizes the delicate skin under your eyes for a burst of daily hydration. Then, lock everything in with the brand's tried and true Ultra Facial Cream. The ultralightweight texture absorbs easily to hydrate your skin for 24 hours, so you can stay up late and sleep in even later. You'll wake up to soft, smooth, and healthy-looking skin. How's that for self-care?
Once you've wrapped up your skincare routine, all that's left to do is relax. For the ultimate self-care challenge, snap your very last selfies and try unplugging for the night. Whether you replace phone and TV-time with an impromptu tarot card reading, a quick journaling session, or chatting in the dark until you both fall asleep, a digital detox is always a good idea.