Kourtney Kardashian Barker's Blunt Bangs Haircut
Kourtney Kardashian Barker Plays Up Her New Grunge Aesthetic With Blunt Bangs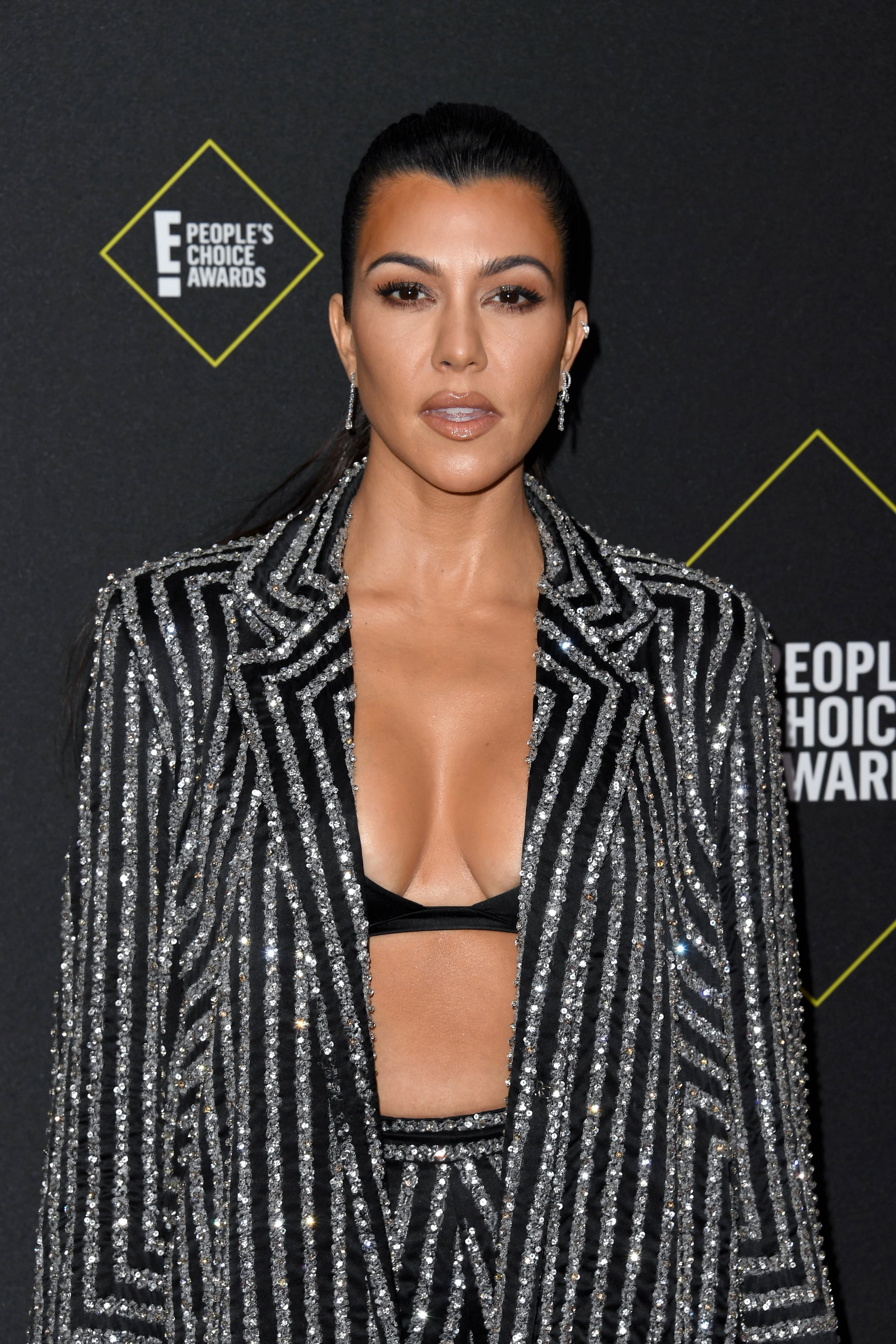 Image Source: Getty / Jon Kopaloff / Stringer
Kourtney Kardashian Barker is continuing to cement herself as a goth-glam icon with her latest hairstyle. The entrepreneur posted a selfie on her Instagram Stories while at what looks like a photo shoot, and if it wasn't the glowing red contacts that made her unrecognizable to you, it was probably her choppy, blunt bangs.
Kardashian Barker, who can typically be found in a sleek, chin-length bob, has been seen in different variations of swoop or curtain bangs, but this haircut is completely different for the star. The bangs, which are likely clip-in extensions or a wig, were kept a dark-brown color to match her natural hair, but instead of reaching her eyebrows and having a wispy finish like "Birkin" bangs, this style has the sharpness and length of blunt bangs and the unevenness of choppy, '80s-style bangs. Though the style is out of the ordinary for Kardashian Barker, she still pulls it off with her effortless, cool vibe.
Since beginning her relationship with Travis Barker, Kardashian Barker has been experimenting with a grunge aesthetic, right down to her glam black wedding nails. It's safe to say that we can expect more goth-glam fall beauty inspiration from her in the coming months. In the meantime, take a closer look at Kardashian Barker's new hairstyle below.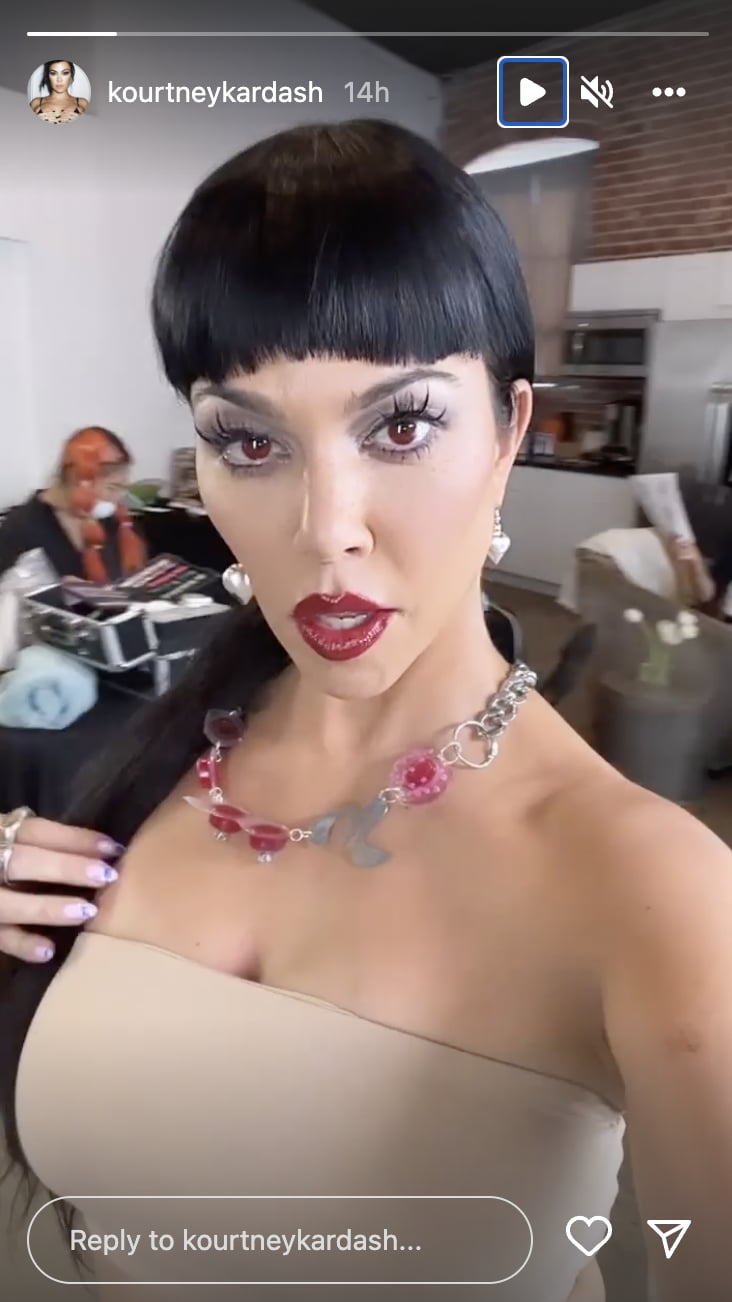 Image Source: Instagram user @kourtneykardash