A Definitive Guide to All of Kylie Jenner's Tattoos
We've seen numerous celebrities with head-turning tattoos over the years but there are some celebrities who prefer more understated designs. When it comes to tiny tattoos, there's one celebrity whose name has almost become synonymous with the term: Kylie Jenner.
Though we've grown up seeing the entrepreneur and reality TV star experiment with her hair, makeup, and nails, she unexpectedly began championing small, fine-line tattoos after getting her first known one back in 2015. Since then, Jenner's tattoos have only grown in number, and she's given fans sneak peeks at each new design, adding pieces to her collection to commemorate special moments in her life (like the birth of her daughter, Stormi) and to honor relationships with those closest to her.
Though often hard to see due to their sizes, Jenner's tattoo collection seems to be approaching double digits. She's been inked by legendary tattoo artists like JonBoy of JonBoy Tattoos and Keith McCurdy of Bang Bang Tattoo, who has also tattooed stars like Rihanna, Justin Bieber, and LeBron James. A few of her pieces are easier to spot, like her "Stormi" tattoo, but a few are more obscure. Some of Jenner's harder-to-place designs include the "M" on her right pinky finger that she got with Jordyn Woods, the word "sanity" on her right hip, and the word "before" that she added to that same location so it now reads "before sanity." Most recently, she added "4:43" on the inside of her forearm, which represents the time that Stormi was born. If you're curious about the star's ink, check out all of her ink to see their placements, as well as the meanings behind each of them, ahead.
— Additional reporting by Ariel Baker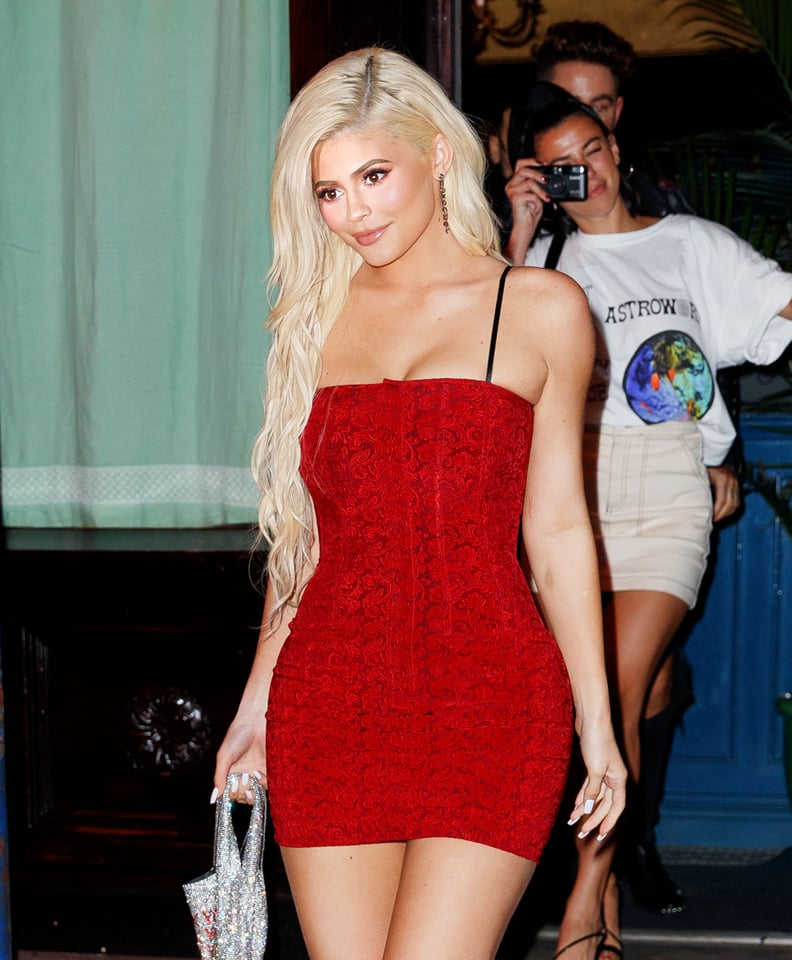 Kylie Jenner's "Mary Jo" Tattoo on Her Arm
If you take a closer look at Jenner's inner left arm, you'll see the name "Mary Jo." She got this tattoo as a tribute to her grandmother Mary Jo, and it's written in her grandfather's handwriting.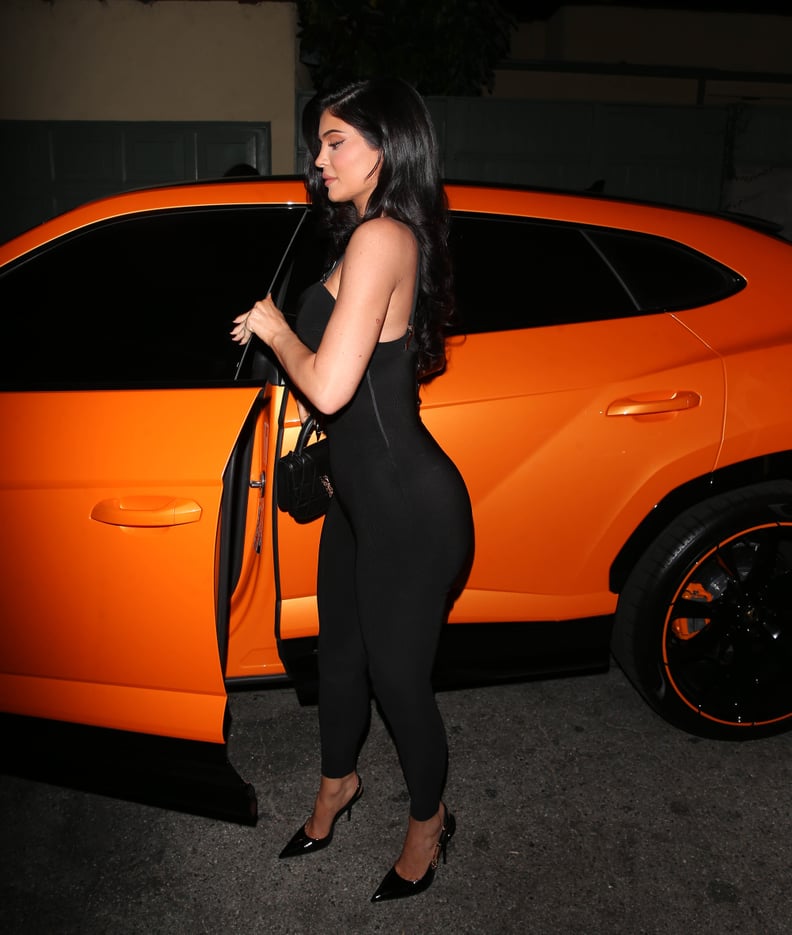 Kylie Jenner's Red Heart Tattoo on Her Arm
Jenner's tattoos are known for being very dainty, and this next design is no exception. Jenner inked a small heart above her elbow shortly after turning 18 years old back in 2015. She captioned the photo "Red," which was the color of the ink used.
Kylie Jenner's "Stormi" Tattoo on Her Arm
In 2019, both Jenner and Travis Scott got their daughter Stormi's name tattooed on their arms by tattooist-to-the-stars JonBoy. The proud parents got the ink in honor of Stormi turning 1, and Jenner even took it upon herself to do Scott's tattoo herself. In line with the rest of her ink, the design was small and minimal.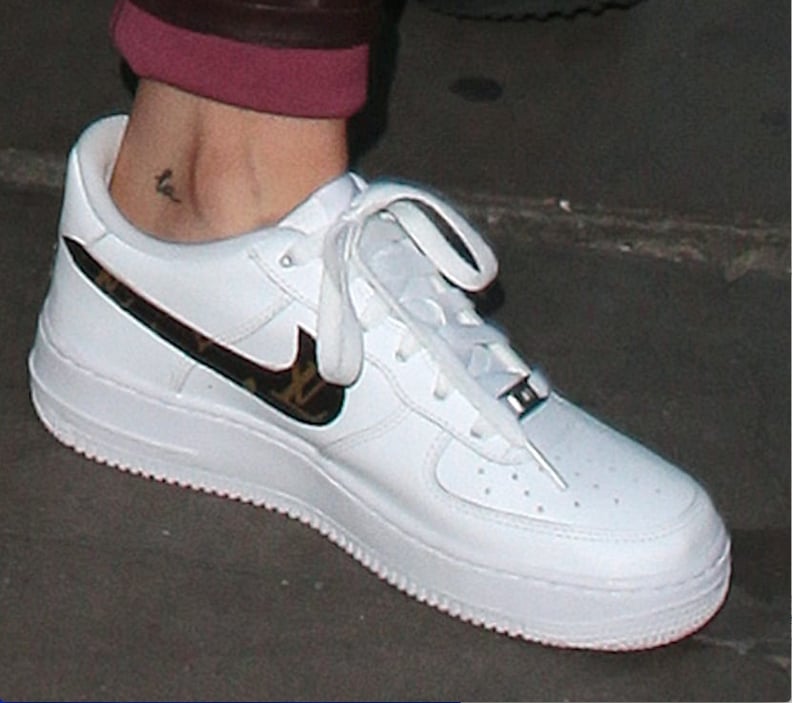 Kylie Jenner's "T" and "LA" Cover-Up Tattoos on Her Ankle
Jenner got a "T" tattooed on her inner ankle in December 2016 for her then-boyfriend, Tyga. The duo broke up in 2017, and Jenner creatively covered the dainty tattoo postsplit. Thankfully, her tattoos are known for being tiny but impactful, so the cover-up was easy and seamless.
She had her "T" tattoo transformed into a cursive "LA" in 2017 postbreakup with Tyga. The new piece was spotted while she was out in London, and the dainty ink is a masterpiece in recycling old ink that no longer serves you.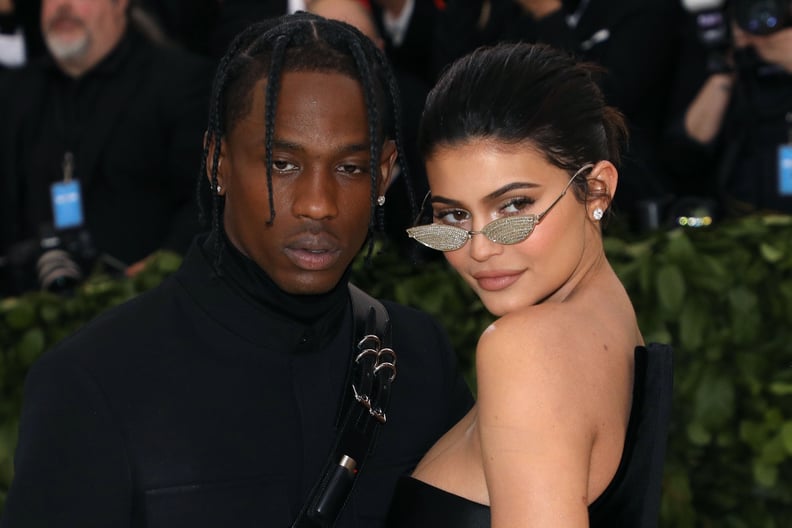 Kylie Jenner's Butterfly Tattoo on Her Leg
Though butterflies are on trend with the '90s motif making its way back into fashion, Jenner got a tattoo of the bug to match with boyfriend Travis Scott. The duo got the ink in 2017, and many believe it may have been inspired by Scott's song "Butterfly Effect," which fans speculated was written about Jenner. The ink is located on the back of Jenner's leg near her ankle.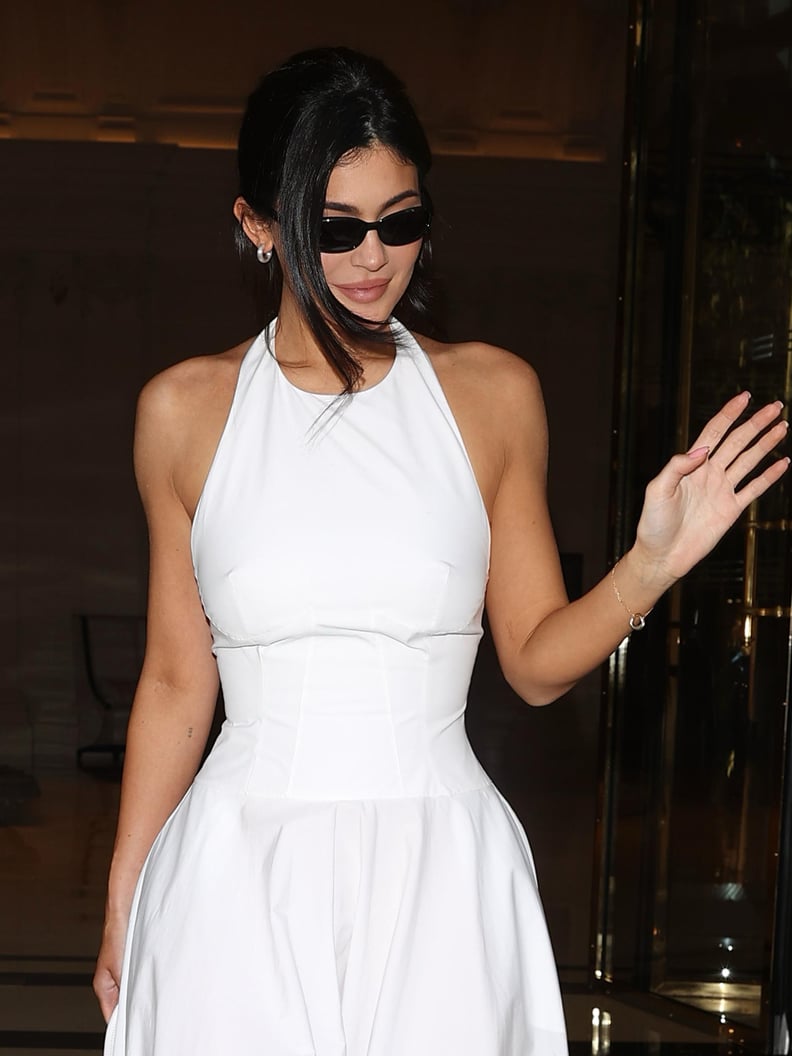 Kylie Jenner's 4:43 Tattoo on Her Arm
Jenner has a super-tiny tattoo on her inner arm of 4:43, located near her elbow. The ink represents the time her daughter, Stormi, was born. It's unclear exactly when she got it. It's occasionally visible in selfie photos on the star's Instagram.