Everything You've Ever Wanted to Know About Lauren Conrad's Hair
As POPSUGAR editors, we independently select and write about stuff we love and think you'll like too. If you buy a product we have recommended, we may receive affiliate commission, which in turn supports our work.
Lauren Conrad is my friend. Well, not technically. We only met once. But like so many other 20- and 30-something women, I've been following her life and career since she was a teenager. I watched every episode of MTV's The Hills and Laguna Beach, I've read all her young-adult novels, and I read her website The Beauty Department (and pin its gorgeous DIY images!). To top it off, I buy (pumpkin-scented) candles from the globally sourced ecommerce site she helms, The Little Market, and I can't pass up an affordable find from her eponymous brand at Kohl's. So by the time I sat down to chat with Lauren at an event celebrating John Frieda's resurrection of its cult Beach Blonde line, I felt like we were old acquaintances just picking up after a few months apart.
When I asked her if it's weird that fans (like me!) believe they have this automatic connection to her, she charmingly responded "no." She went on, "When you do a show like I did, you kind of depend on that. You want people to relate to you and understand the things you go through, and that's the reason why they watch the show. I don't think it's that weird! It is also all I knew for a really long time, so no!"
Well, thank god I didn't totally freak her out when I admitted that I hope she turns her YA novel L.A. Candy into a movie. And that's when she gave me that doe-eyed, understanding look we've all come to know from years of watching her make up and break up with Adrina, Heidi, Kristin, and company and assured me that she, too, would love to make it into a big-screen hit. "Maybe someday," she teased. And there's still hope for the LC empire to keep growing. Keep reading to get to know Lauren Conrad even better that you already do (and yes, we talked about her dreamy wedding)!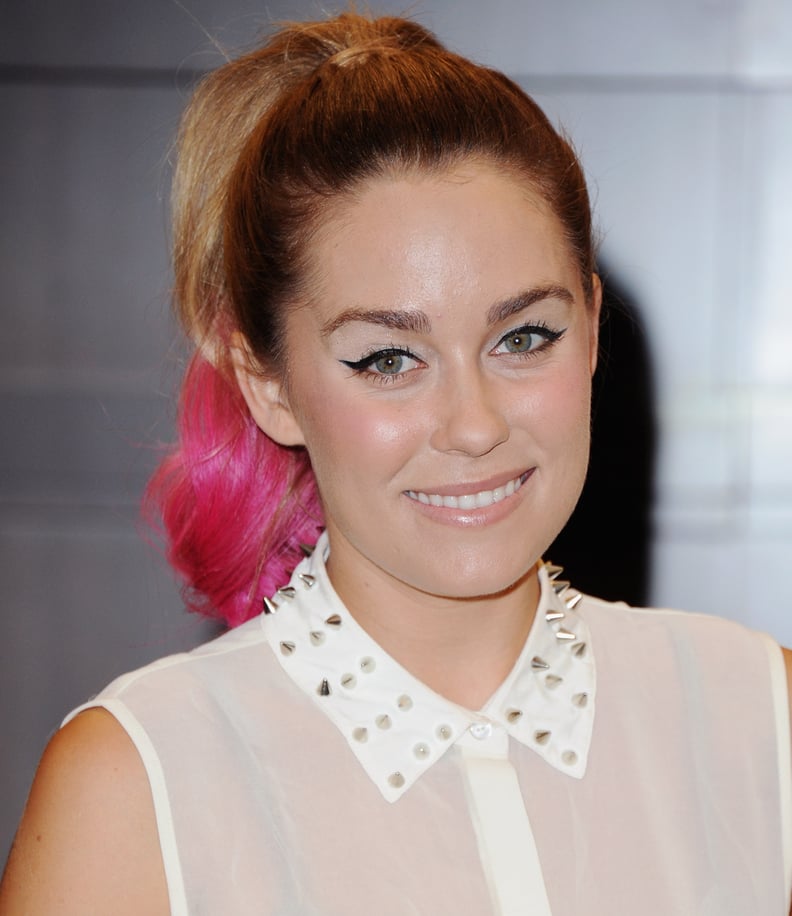 POPSUGAR: So, do blondes have more fun?
LC: I don't know! I have fun being a blonde. I don't know that I am less fun when I am not.
PS: You rocked different pastel hair hues, but what about brunette or red? Any plans to go darker?
LC: We have done both! We have never gone like red-red. I have had a warmed red [color] before. I can't really do red hair; my skin tone doesn't agree with it. I did it red when I was in high school, and it was a bummer. We did a chestnut brown a few years back. It was fun! It was a nice change, and it was during Winter, so it made sense. But I feel like I don't really feel like myself without blond hair.
PS: What products do you use to preserve your blond color?
LC: I use John Frieda Sheer Blonde Everlasting Blonde shampoo ($5) and conditioner ($5). PS: Recently, you cut a lob — and and then days later chopped it even shorter! Can you tell me how this double cut came to be?
LC: She [stylist Kristin Ess] wouldn't let me go really short the first time! I think that Kristin didn't want me to get shocked by all of the sudden having very little hair. She knows me very well, so she cut it in a few different phases. One, to ease me into the change and two, so I could figure out how to style it at each phase when I grow it out.
PS: Did you use John Frieda Beach Blonde Sea Waves Sea Salt Spray ($8) back in the day, before it was reissued?
LC: Absolutely!
PS: What did you think when you heard it was coming back?
LC: It was exciting! I just love how easy that style is. It is not fussy. You just sort of spray it in, mess it up, and go. Which I always love because you can do your hair in a few minutes.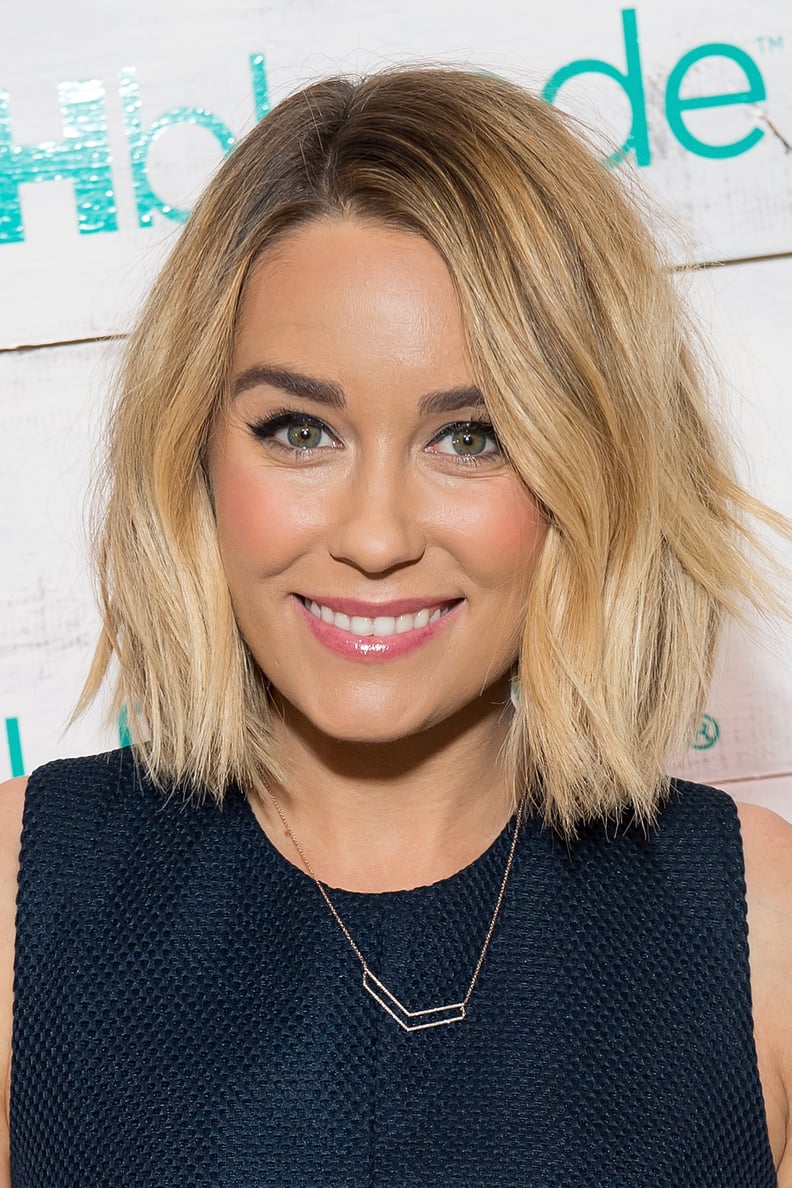 PS: Speaking of the beach, what are some products you always bring shoreside with you?
LC: The only product I really bring is sunscreen. If I am going to the beach all day and want to go in the water, I will also bring conditioner with me. When [my hair] was longer, I would just put conditioner through it and topknot it after the sun. That's like a little conditioning treatment.
PS: What is one of your favorite ingredients for DIY hair recipes?
LC: I love coconut oil. Especially when my hair is getting dried out from all of the processing. It is kind of nice to toss it back.
PS: Do you mix it with anything? Or just apply it out of the jar?
LC: Out of the jar! I use it as eye makeup remover, too, or as a moisturizer. PS: When it came to your wedding, how did you pick your wedding hairstyle?
LC: We [Kristin and Amy Nadine] wanted it to feel like me. We didn't want to do anything too trendy. I just wanted to feel like myself.
PS: What's your advice for brides?
LC: Do a trial run! Try out different styles, and if you are going to do hair or makeup, do it before you go out and have a dinner. Make sure you pick a low-maintenance look that is going to last throughout the night and that you feel comfortable in it. Try taking some photos in it. Just have fun with it, but experiment leading up!