Here's Why Beauty Insiders Are Obsessed With These Light-Up Mirrors
As POPSUGAR editors, we independently select and write about stuff we love and think you'll like too. If you buy a product we have recommended, we may receive affiliate commission, which in turn supports our work.
We're always on the hunt for new beauty tools that fit all of your prettifying needs, along with tips on how to organize everything, but one can never overestimate the power of a good mirror when it comes to trying on the latest products and trends. After all, how can you enhance what you can't see?
Beauty insiders, including vloggers who are often tasked with applying makeup for their millions of followers, know this all too well and have come to rely on a certain crop of light-up devices that deliver the utmost reflection.
From glamorous picks that will make you feel like you're on a Hollywood film set to high-tech offerings that allow you to stay connected (and beyond!), read on for some of the mirrors that pros swear by, along with a few illuminating picks for those on a budget.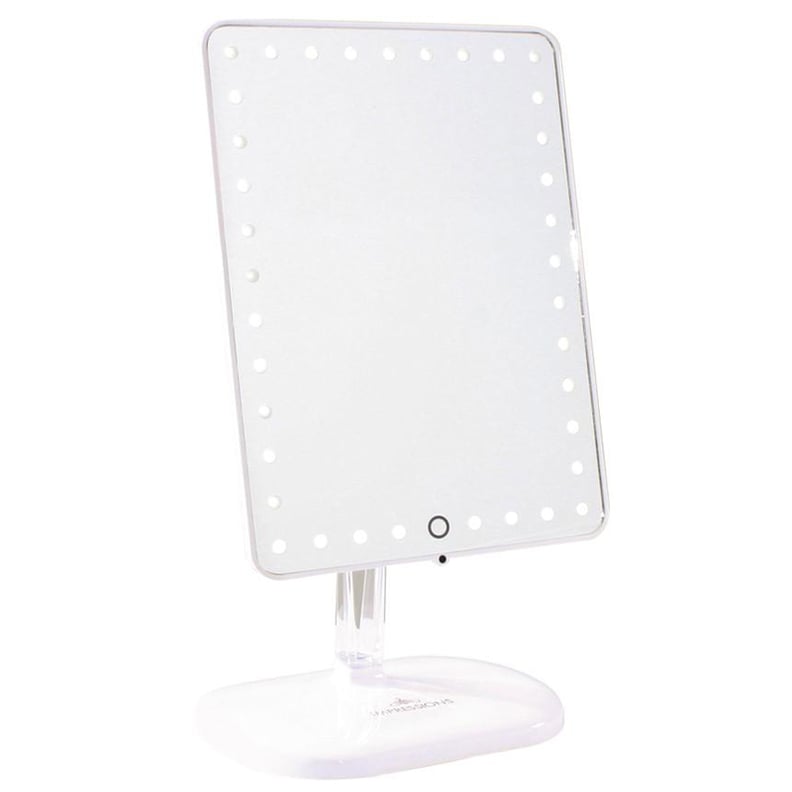 Impressions Vanity Touch Pro LED Makeup Mirror With Bluetooth Audio+Speakerphone & USB Charger
This high-tech concoction from Impressions ($159) is a lighted mirror, speaker, and phone charger in one. It also features a 360-degree swivel and tilt mirror for getting the angle and comes in five shades for getting the ambience just right. Plus, beauty vlogger Marcela Arroyo is a fan.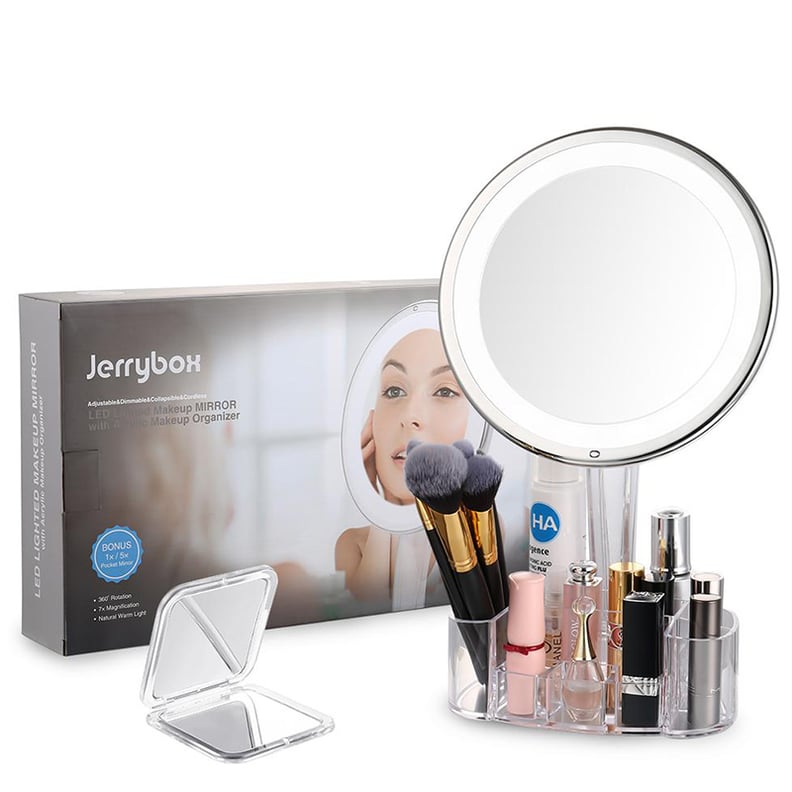 Jerrybox LED Lighted Makeup Mirror With Acrylic Makeup Organizer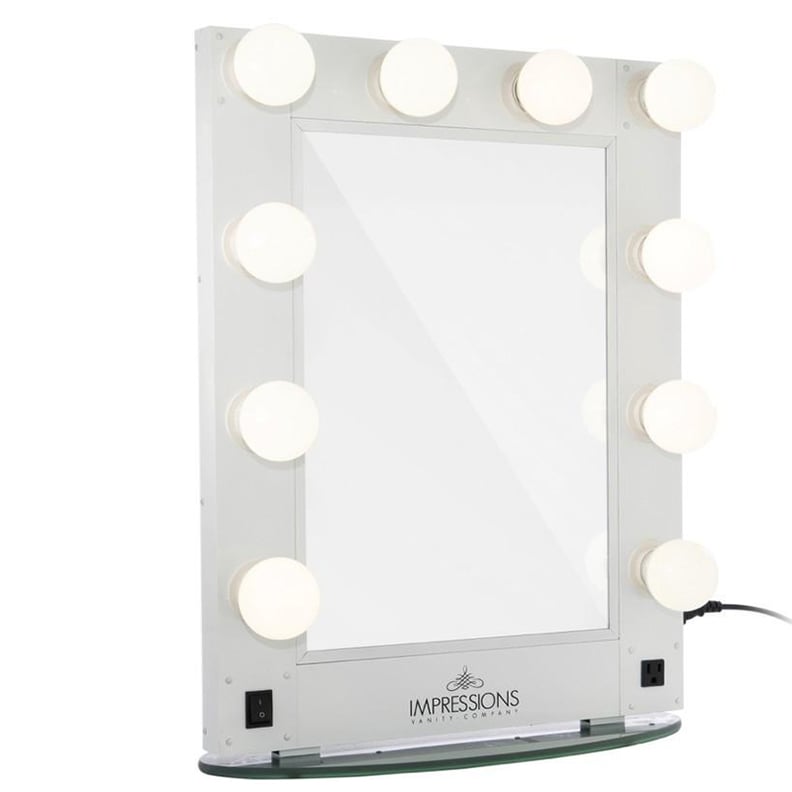 Impressions Hollywood Glamour Vanity Mirror With LED Bulbs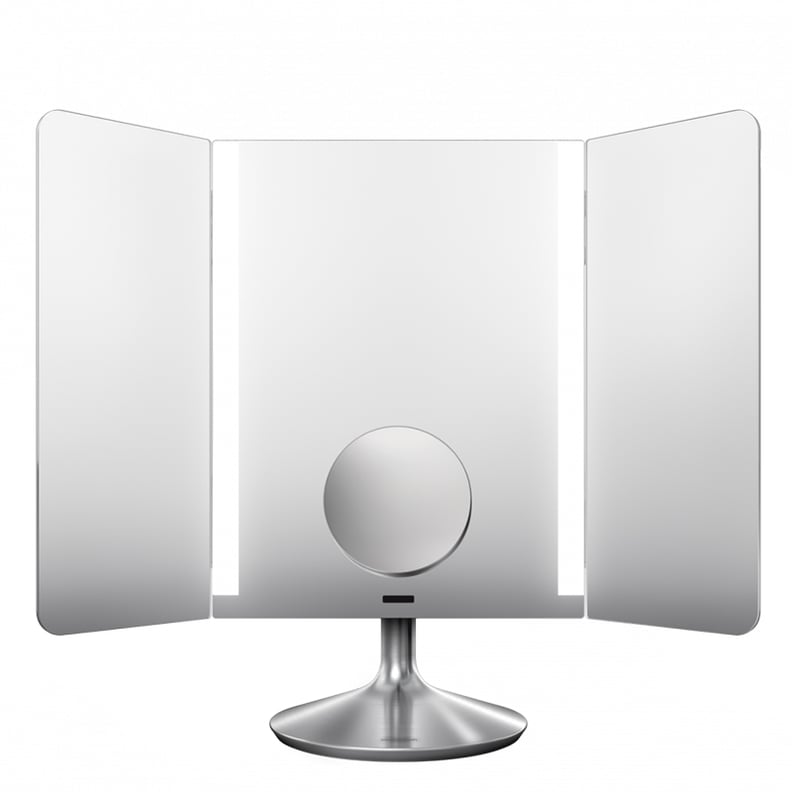 SimpleHuman Sensor Mirror Pro Wide-View
This sensor mirror from SimpleHuman ($400) has won the attention of beauty editors and bloggers (it's even received some awards) for a special tru-lux system that simulates the color spectrum of natural sunlight. You can also connect your smartphone to channel custom light settings at your everyday go-tos (like your gym or the office) to get a sense of what your makeup will look like out in the real world.
Sharper Image LED Sensor Mirror With 10X Magnification and Tray Base
If you're looking for a good LED option that won't break the bank, try this sensor mirror from Sharper Image ($30). It's as sleek as it is money-savvy, and it comes complete with a magnifier for areas that require closer inspection. The tray is great for everyday essentials (ahem, tweezers), as well.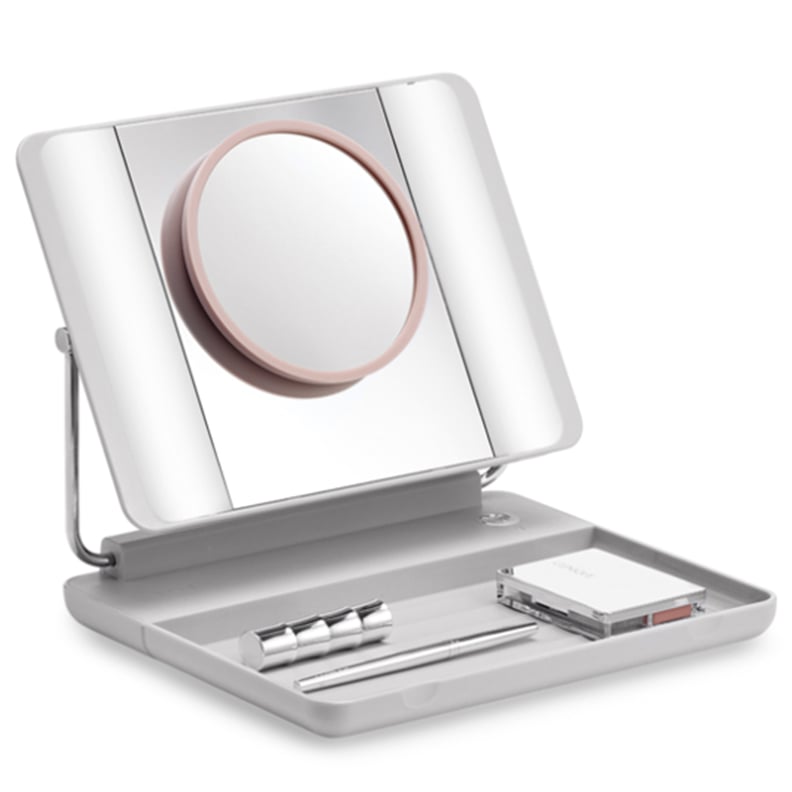 J.O.I. Ultra Bright Spotlite HD Natural Daylight LED Makeup Mirror
This J.O.I. Ultra Bright Spotlite HD Natural Daylight LED Makeup Mirror ($90) is an Amazon darling. It includes several removal mirrors and HD lighting, and it's housed in a laptop-style, rechargable case for custom magnification while en route. There's also room to stash a few of your favorite products so everything is in the same place.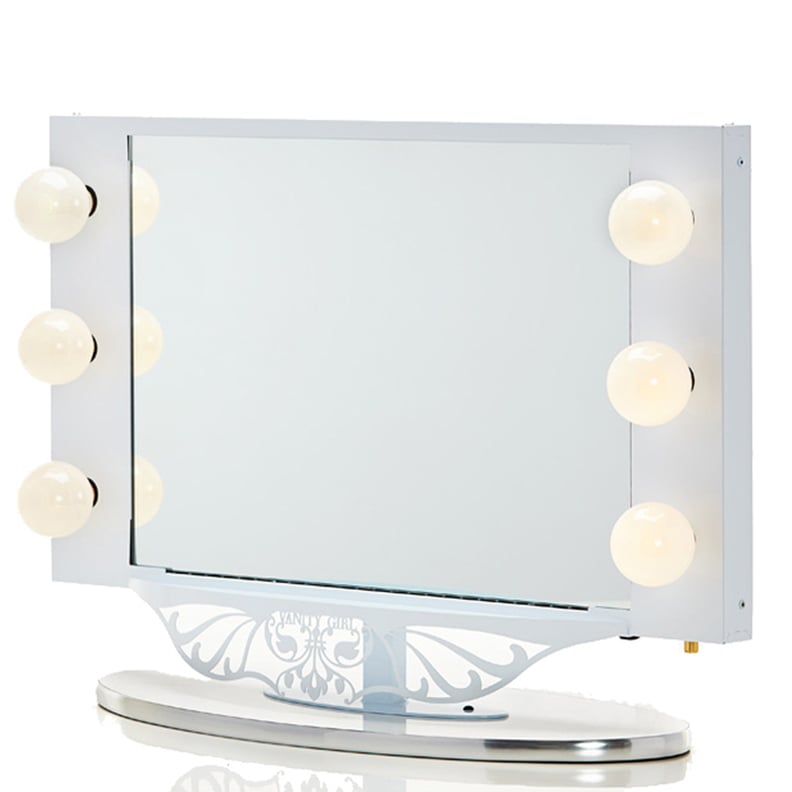 Vanity Girl Hollywood Starlet Lighted Mirror
The Vanity Girl Hollywood Starlet Lighted Mirror ($299, originally $399) is another lighted mirror that looks like it belongs backstage at a beauty pageant. A personal favorite for vlogger Kandee Johnson, it can be used it to achieve a soft, clean white light for all of your prettifying needs. We also love how the large 25" x 18" display allows you to get the full picture.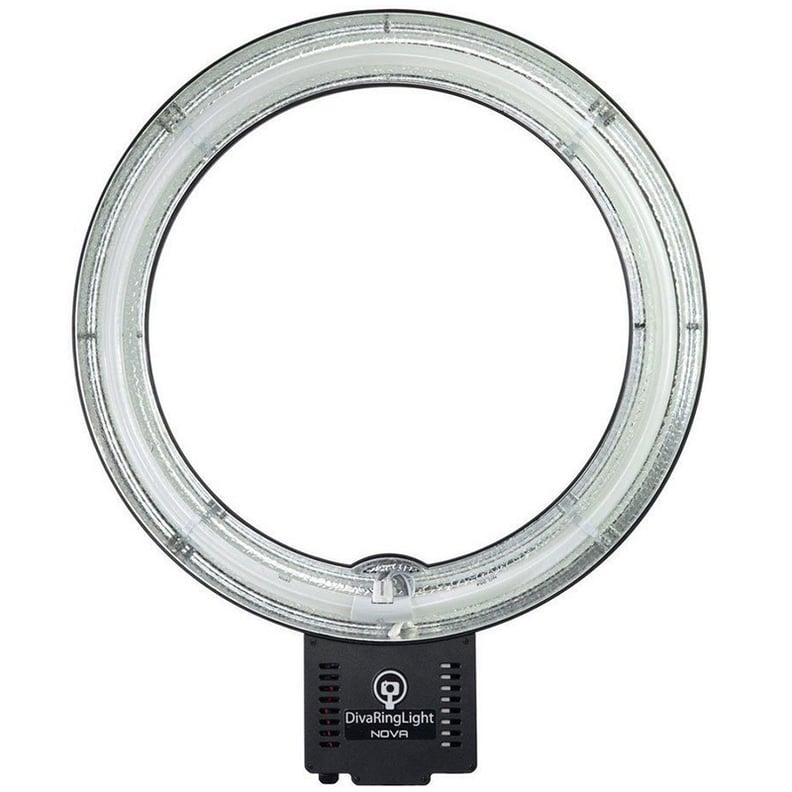 Diva Ring Light Nova