L'Oréal True Match Hyaluronic Tinted Serum Review and Photos
This Serum Foundation Is the Definition of "Your Skin but Better"
As POPSUGAR editors, we independently select and write about stuff we love and think you'll like too. If you buy a product we have recommended, we may receive affiliate commission, which in turn supports our work.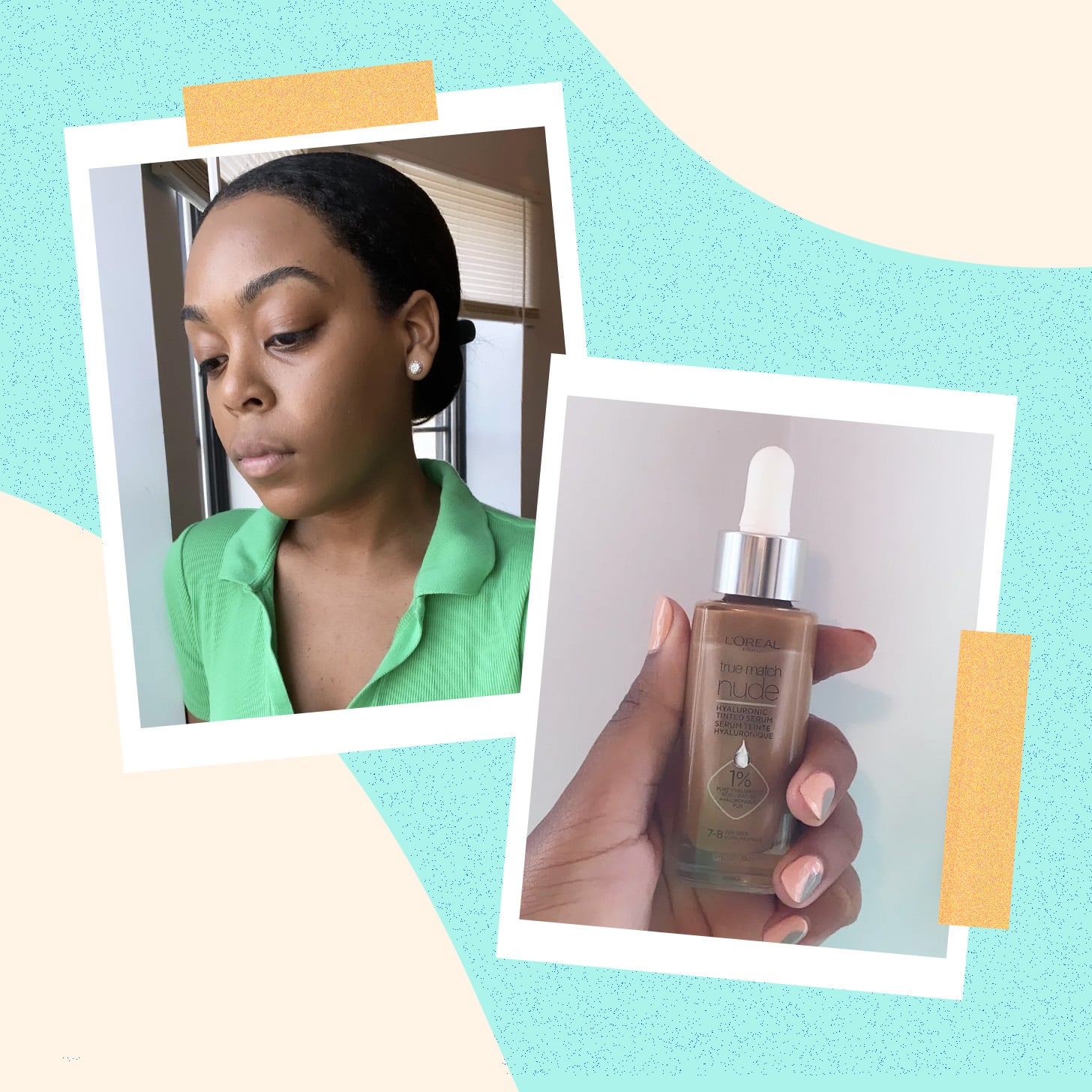 Unlike my freshman year in college, I now prefer when my makeup is almost imperceptible to the eye. This has led to a slight obsession with complexion products with a dewy finish, as those tend to be the most natural-looking on me. The problem that I often find, however, is that dewy foundations tend to lack the coverage that I need. As someone with acne-prone skin, I don't want my makeup to accentuate my breakouts or uneven skin tone — otherwise, why put it on in the first place?
After scrolling Instagram one night, I discovered numerous beauty bloggers and makeup artists alike raving about the L'Oréal True Match Nude Hyaluronic Tinted Serum ($15). The complexion product did, in fact, act like a skin-care serum in terms of consistency, but the fuller coverage was there, so I knew I had to try it.
The water-based serum foundation comes in 14 shades, with the formula being lightweight enough for one shade to work across multiple skin tones. I chose the shade 7-8. The packaging is chic and minimal, featuring a droplet applicator and thick glass bottle. The texture itself is very runny with a soft-touch finish, which to me feels very high-end. The formula also features hyaluronic acid and glycerin, both of which are known for their moisturizing properties.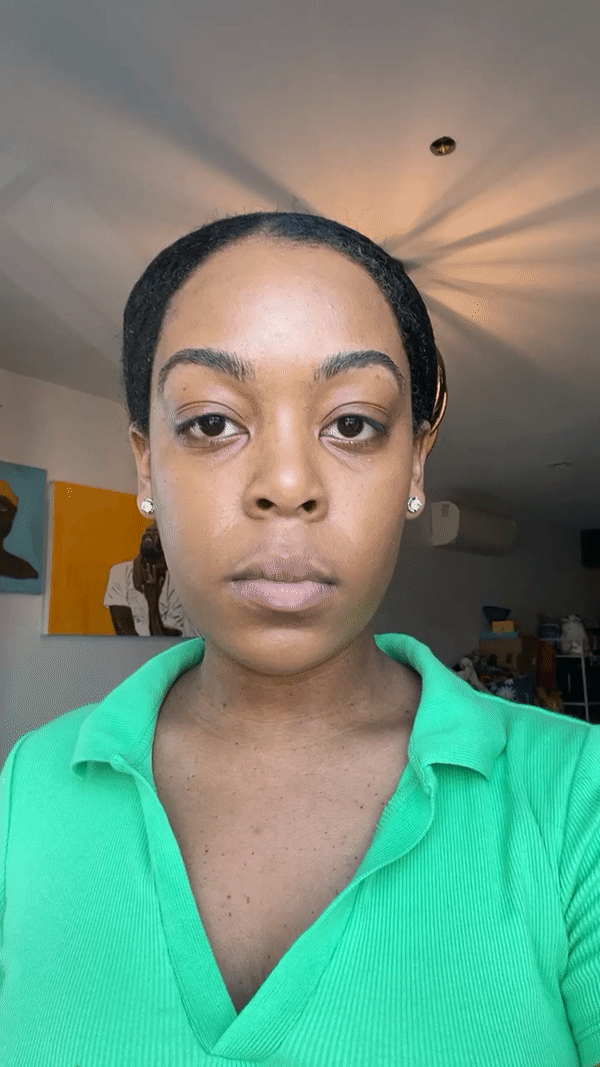 I applied the foundation both with a makeup brush and my hands to see if there would be a difference in coverage. For the brush, I used the Real Techniques Expert Face Makeup Brush ($10), and the finish was a radiant medium coverage. However, when I applied it with my fingertips, that's when I really saw what the hype was about.
The finish after applying it with my hands was more full-coverage because there was no barrier (like a sponge or makeup brush) to soak up any of the product, which I appreciated. The technique made my skin look even more radiant — like I just had on my favorite moisturizer, not an entire face of foundation.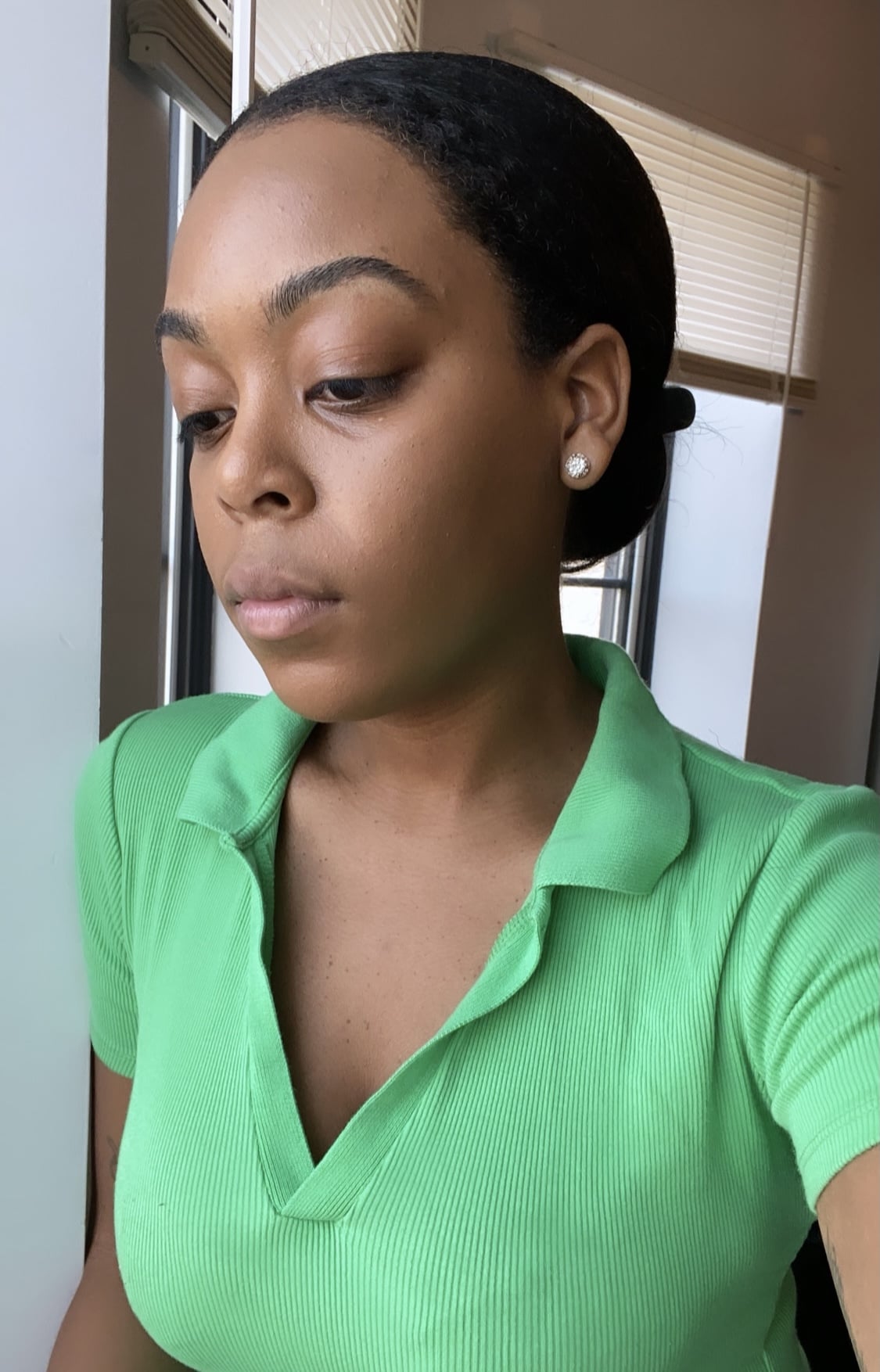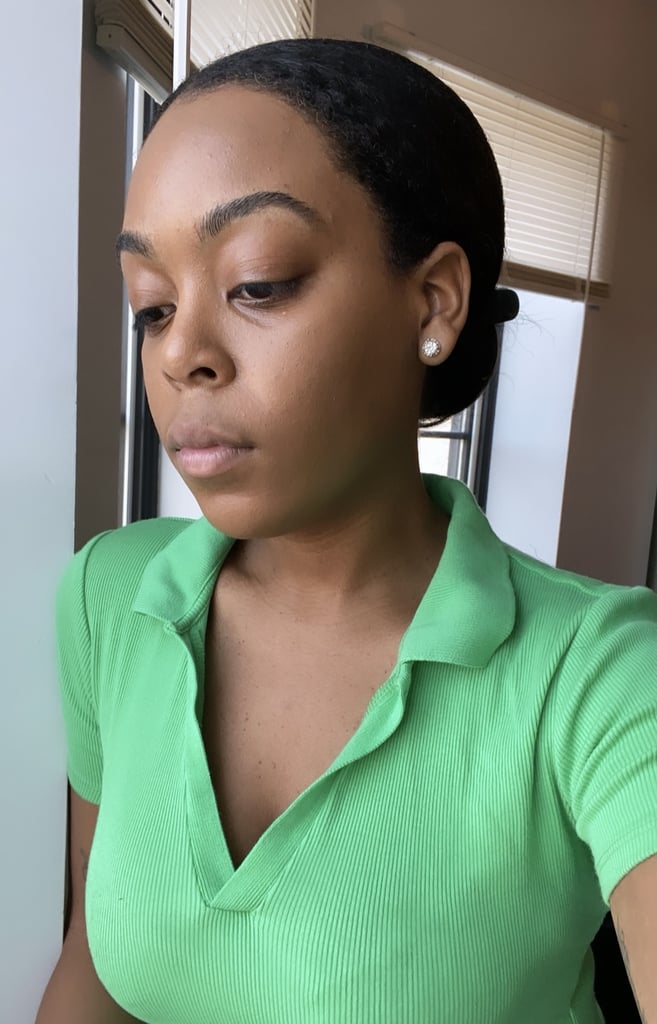 This serum-foundation hybrid is a masterclass on how to get natural-looking base makeup right. Not only did my skin look dewy, but the coverage it provided for a product this lightweight is exceptional. Though my skin veers on the combination-to-oily side, the added hyaluronic acid means it could also work for people with dry skin.
I couldn't recommend this foundation more. It has become a staple in my makeup collection, particularly during these drier winter months, and blows all my other dewy-complexion products out of the water.
Rating: