POPSUGAR
/ paid content for /
L'Oréal Paris
L'Oréal Paris Infallible Powder Foundation Review
TikTok Is Obsessed With This Powder Foundation and Now I Understand Why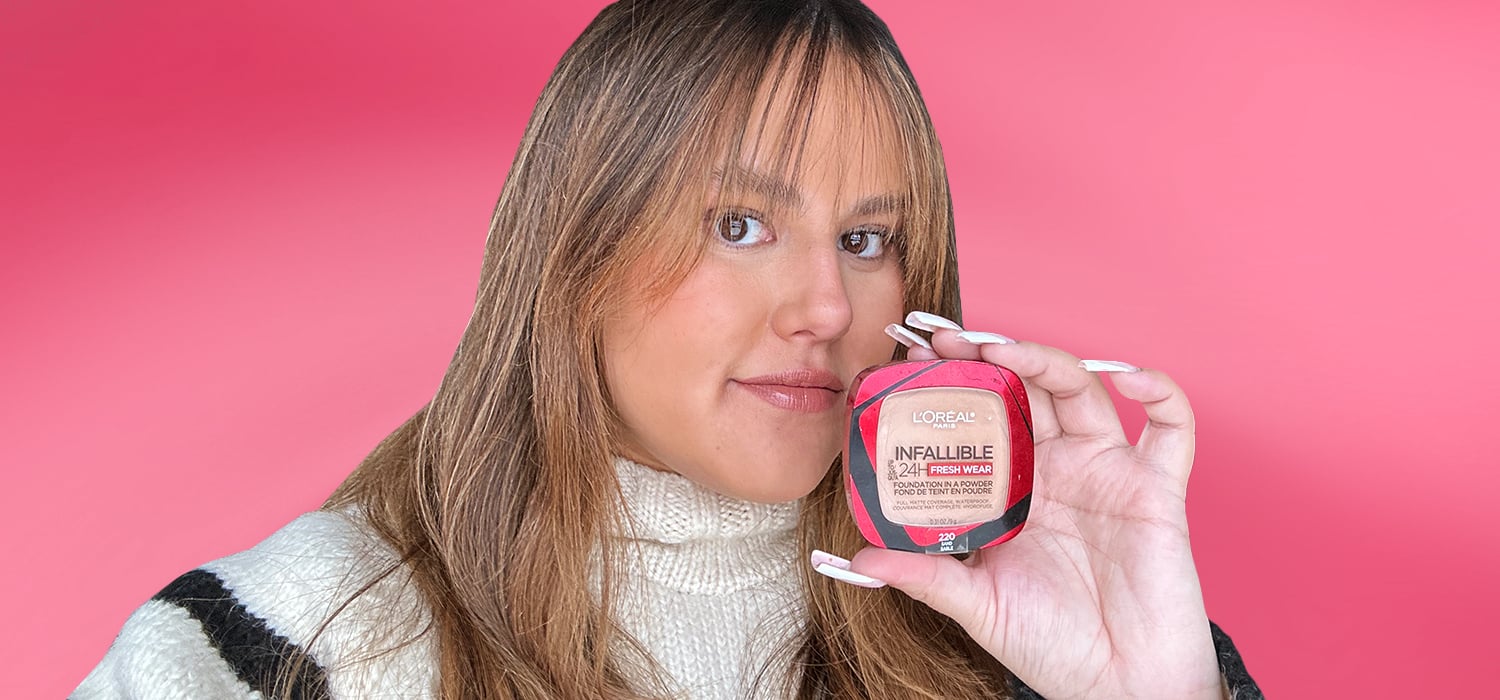 BeautyTok has me (and my wallet) in a constant chokehold. Much to my sensitive skin's dismay, I'm always down to try a new viral product and as a result, I've found that viral doesn't always equal good. Sometimes, it's gimmicks like sexy packaging, a shiny new formula, or even internet drama that make a product go viral. And most of the time it's just good ol' fashion luck.
The L'Oréal Paris Infallible Up to 24H Fresh Wear Foundation in a Powder ($15) is no stranger to viral TikTok fame. In a world where dewy, glossy, and glazed donut skin reigns, this powder foundation with a weightless matte formula continues to have the internet raving about it. In 2021, this powder foundation stunned users with its full-coverage formula and drugstore price tag. So much so, people were rushing to stores to snag whatever shades were in stock just to experience the magic of it. Today, you'd still be hard-pressed (no pun intended) to find this powder foundation fully stocked in stores.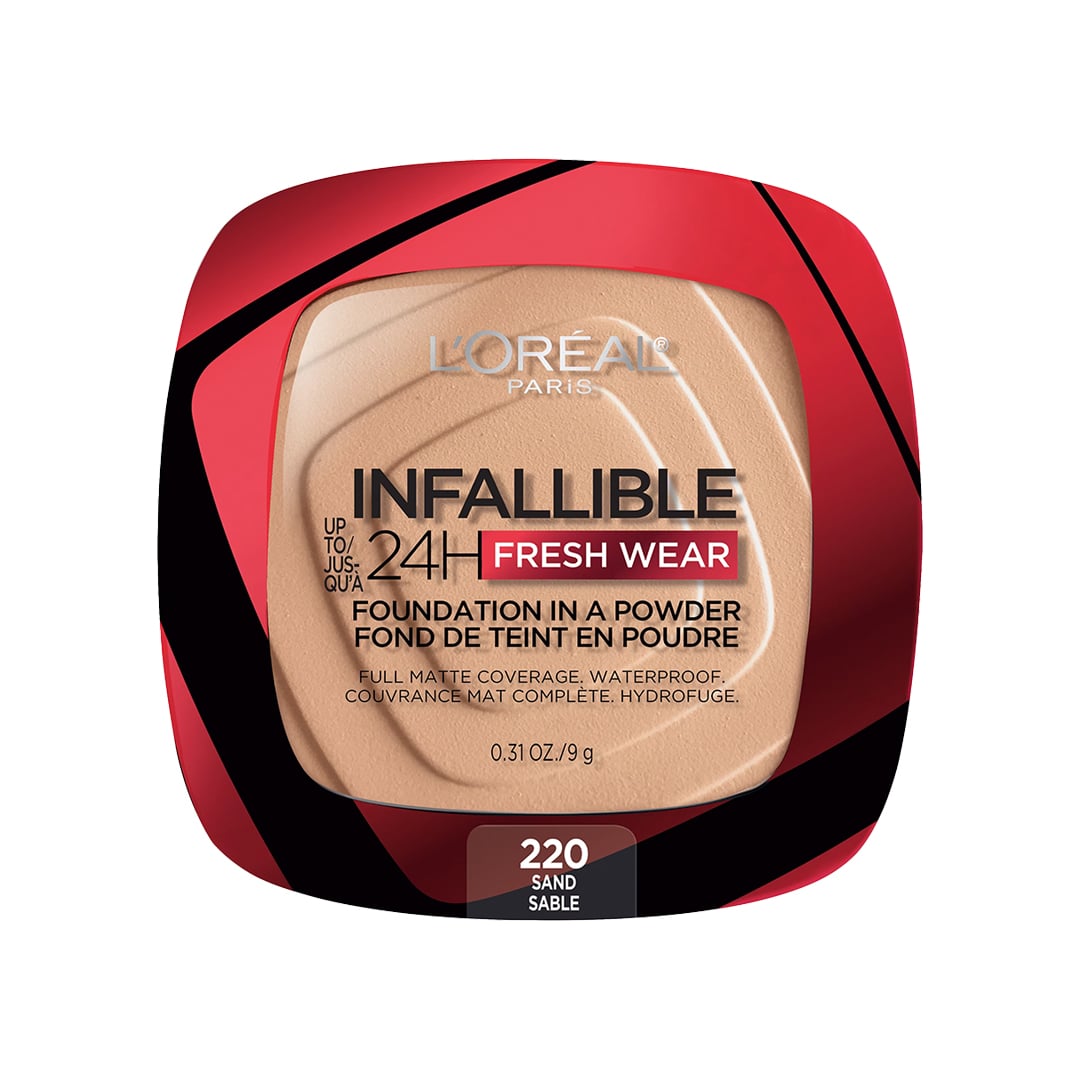 Now is a good time to say I've never tried powder foundation before. I think my dry skin is partly to blame, but I'll fully admit that I'm also a bit fearful of powder and the way it can sometimes look dry and feel heavy on the skin. That said, this foundation went viral two years ago and BeautyTok continues to gush about it. Call it FOMO, or the pull of internet hype, but when I learned the formula was waterproof, sweatproof, and transfer-proof, in addition to having a flawless coverage and lightweight finish, I knew I finally had to put my fears aside and try it.
The Formula
This complexion product primarily went viral for its flawless coverage and weightless, skin-like finish, which IMHO, are two things that don't always go together. I find that foundations with flawless coverage can look a bit cakey, whereas formulas with a lightweight, skin-like finish still allow for dark spots and redness to peek through. The idea of having both in a single formula sounded too good to be true . . . that was until I tried this powder foundation. It's lightweight on the skin, but it conceals all signs of imperfections without looking heavy or feeling like I'm wearing a full face of makeup. It has a matte finish, but I would call it demi-matte because it lightly blurs the skin and it doesn't look flat or dry.
The Application
Like most powder compacts, this foundation includes a sponge for application. Instead of using the sponge, I like to apply it with a blush brush. This simple switch provides lighter coverage and I find that it makes the powder blend more seamlessly with the dry patches and rampant eczema on my skin. The brush still gives great coverage, but because it stipples the powder into my skin so evenly, it's hard to tell where my foundation ends and where my skin begins. I know this because my mom has complimented my skin (read: not my makeup) on two different occasions when I was wearing this powder foundation.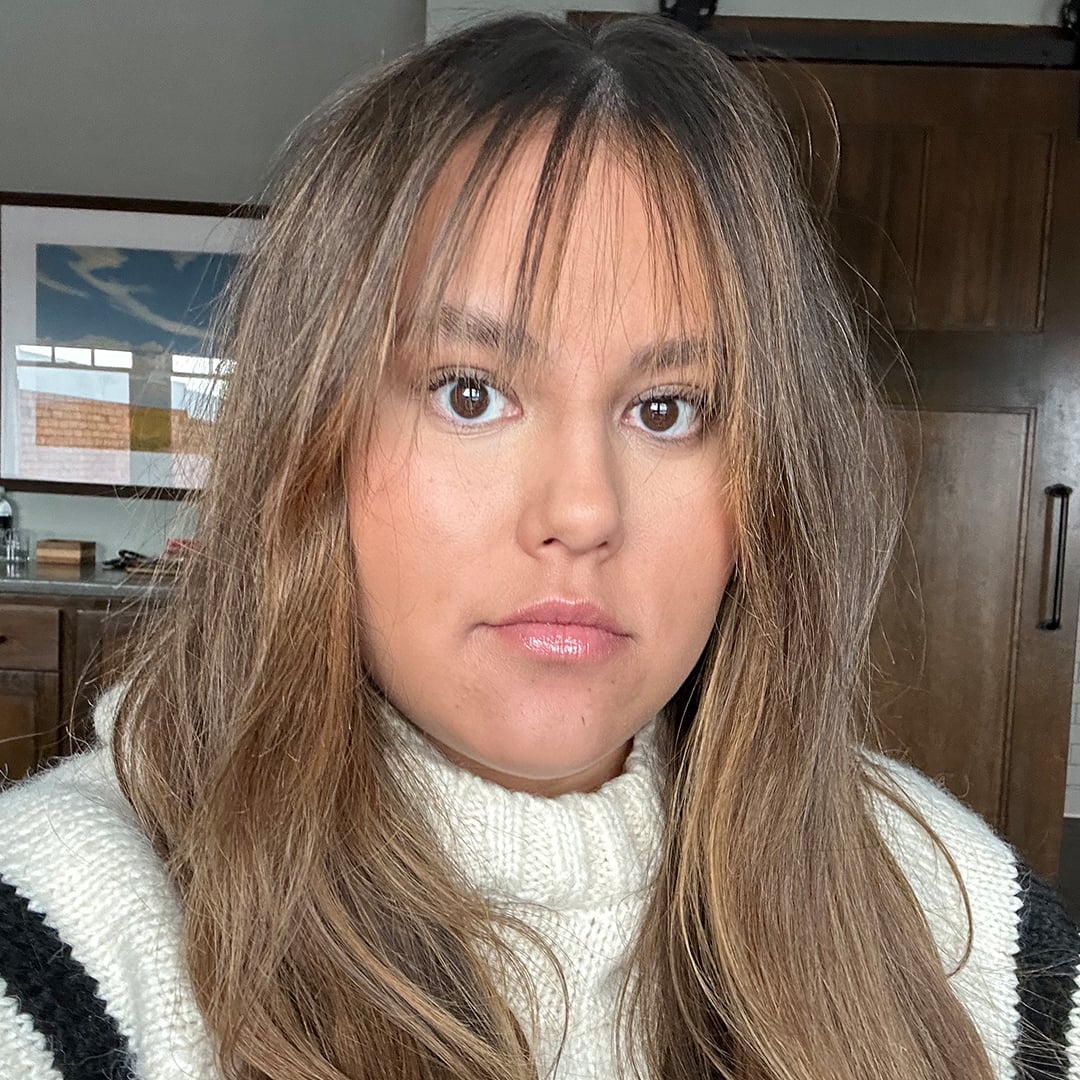 The Wearability
The long-wearing claims of this foundation drew me in and I can confidently say that it delivers on them. Having tried this powder foundation with different creams and powders, it wears best with like formulas, so I like to pair it with powder bronzer and blush. When I do this, I can apply my makeup in the morning and I know it's going to look the exact same in the evening, which is not something I come by often with my makeup. I almost always experience fading around my nose and chin with liquid foundations, but not with this powder.
The first few days of wearing it, I was shocked at how good my makeup looked at the end of the day. I would go as far as to say that it looks better on the skin as the day goes on. My foundation, bronzer, and blush stay perfectly intact, my skin looks like good skin, and nothing looks cakey. Now I'm fully spoiled and I realize that when I occasionally reach for my other foundations because none of them can provide the same long-wearing effect. In my overflowing makeup drawer, this powder foundation has quickly become my go-to foundation of choice.
Final Thoughts
My fear of heavy, cakey-looking powder foundation is gone thanks to this drugstore gem. I love the way it looks and performs on my dry skin and that speaks to the long-wearing formula, the lightweight finish, and all of the other impressive benefits this powder foundation has to offer. I fully understand why people were going from store to store to find their shade in stock when it first rose to fame! Some viral products get lucky and some are just excellent at what they do. This one is the latter and I think it's definitely worth the hype.
Designer: Sarah Duvivier
Image Source: POPSUGAR Photography / Reece Andavolgyi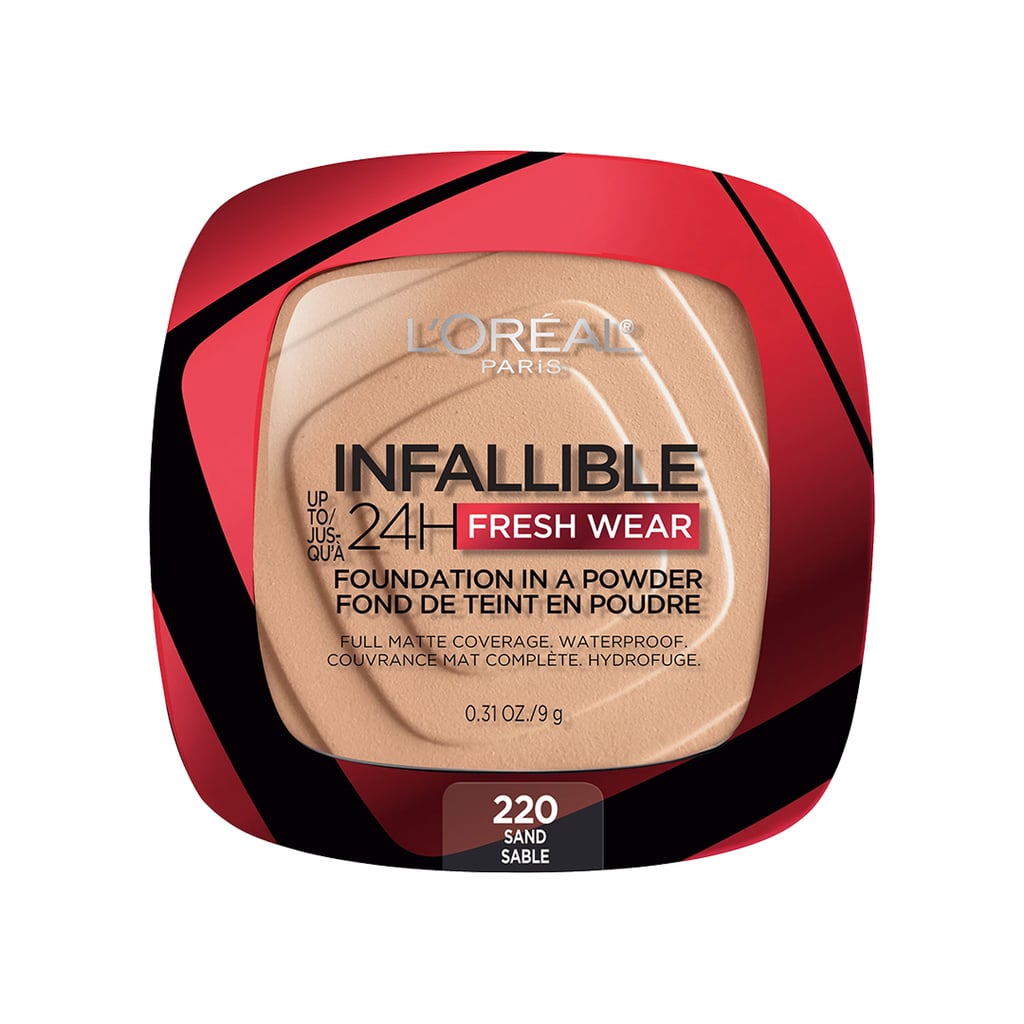 L'Oréal Paris Infallible Up to 24H Fresh Wear Foundation in a Powder
Buy Now