The New L'Oréal Paris Telescopic Mascara Went Viral on TikTok – We Had to Try It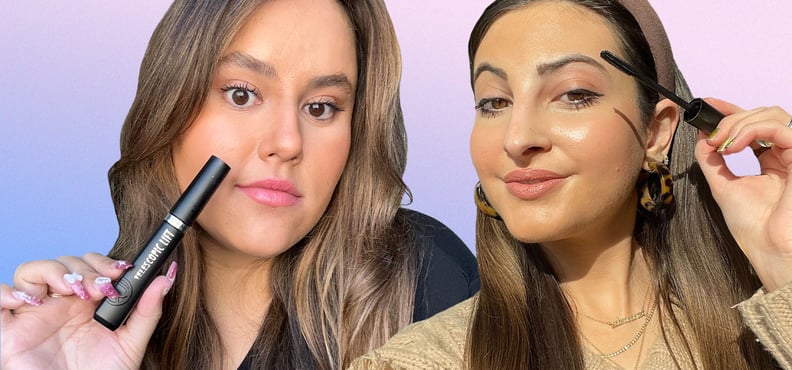 As POPSUGAR editors, we independently select and write about stuff we love and think you'll like too. If you buy a product we have recommended, we may receive affiliate commission, which in turn supports our work.
Drugstore beauty may constantly be improving, but one place where it's always held its own is with mascara. We all know the L'Oréal Paris Telescopic Original Mascara ($12) — from its iconic gold packaging to its affordable price tag to its skinny brush that does wonders for lengthening even the shortest of lashes. It's a standout lengthening mascara with a tried-and-true formula that delivers every time.
The L'Oréal Paris Telescopic Instant Lift Washable Mascara ($15) is the latest addition to the impressive line of L'Oréal Paris mascaras. It comes in a sleek tube and offers length just like its predecessor, but also promises lift and volume. With big expectations to fulfill (and for good reason), it's no surprise that this Telescopic mascara is receiving lots of positive buzz on social media (no falsies necessary). So, in an effort to see if it lives up to the hype, our editors with different lash types had to give it a try.
Keep scrolling to find out what they thought about the viral mascara and whether it delivers on its claims of adding lift, length, and volume.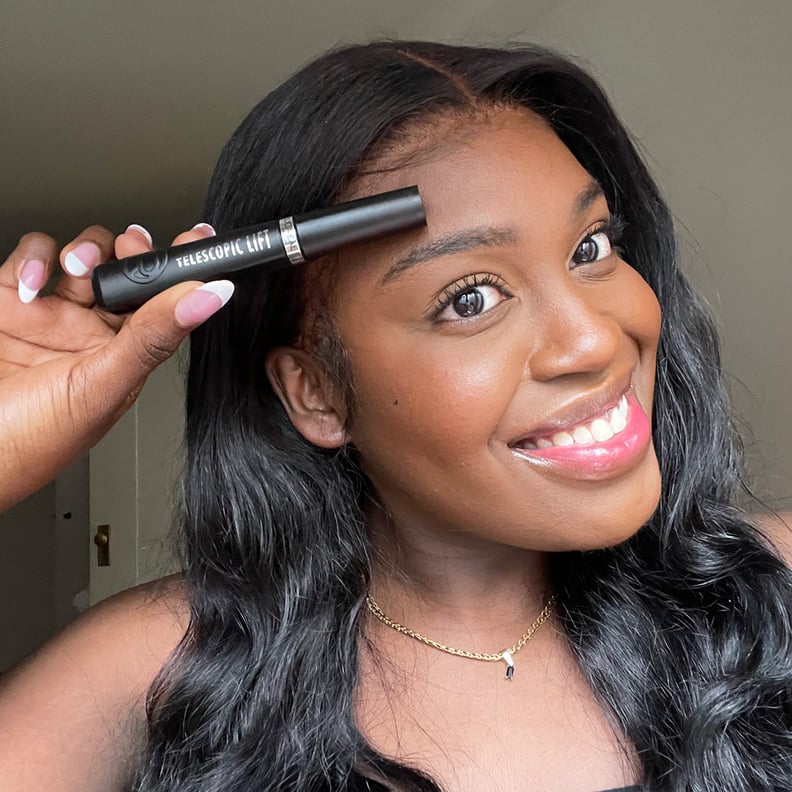 Sarah Duvivier, Visual Designer
Lash Type: Long and curled
Mascara Habits: Rarely wears mascara
Shade: Blackest Black
"I don't wear mascara often — I typically prefer applying false eyelashes, so I only reach for mascara to help blend my lashes with the falsies. With that said, I was super excited to try this mascara because I turn to falsies for lift and volume and that's exactly what this mascara says it offers. After testing the Telescopic Instant Lift Washable Mascara for a few days, it exceeded my expectations and may have possibly converted me to a mascara girly on the days when I need to complete a quick makeup look.
Aside from the smudge-free formula, what I love most about this mascara is the shape of the brush. The double-hook makes it super easy to coat every lash while the flat side helps to lift my lashes even further. The formula adds impressive length and does a good job of making my lashes look thicker but not clumpy. This mascara speeds up my makeup application because I don't feel the need to reach for falsies when I wear it. It has definitely earned a spot in my makeup pouch for quick makeup looks."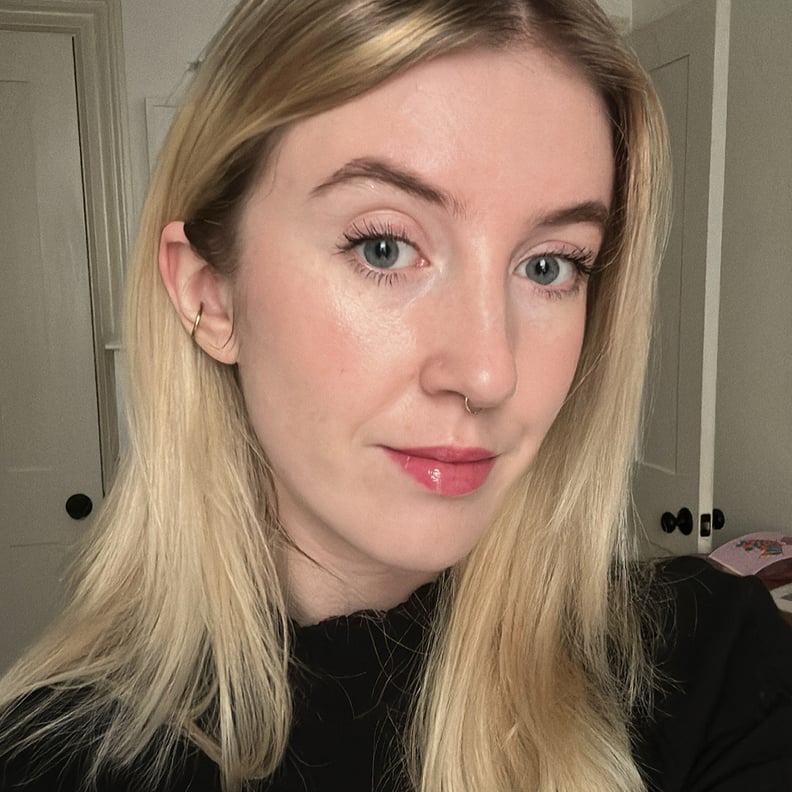 Ari Wodarcyk, Editor
Lash Type: Long, straight lashes
Mascara Habits: Daily mascara wearer
Shade: Blackest Black
"As a decade-long user of the L'Oréal Paris Voluminous Lash Paradise Waterproof Mascara, I couldn't wait to give the new Telescopic mascara a try. I'm someone who wears mascara every single day, even if the rest of my makeup is minimal, so I had high expectations for this one. My natural lashes are fairly long, but they don't have much of a curl, and this mascara's unique double-hook brush gives my lashes a wide-open, lifted, and curled effect without the use of a lash curler. It makes my lashes look long and defined, and the brush makes it easy to comb through them for a clump-free finish. If you're after more length than volume in your mascara, this formula is a must-try."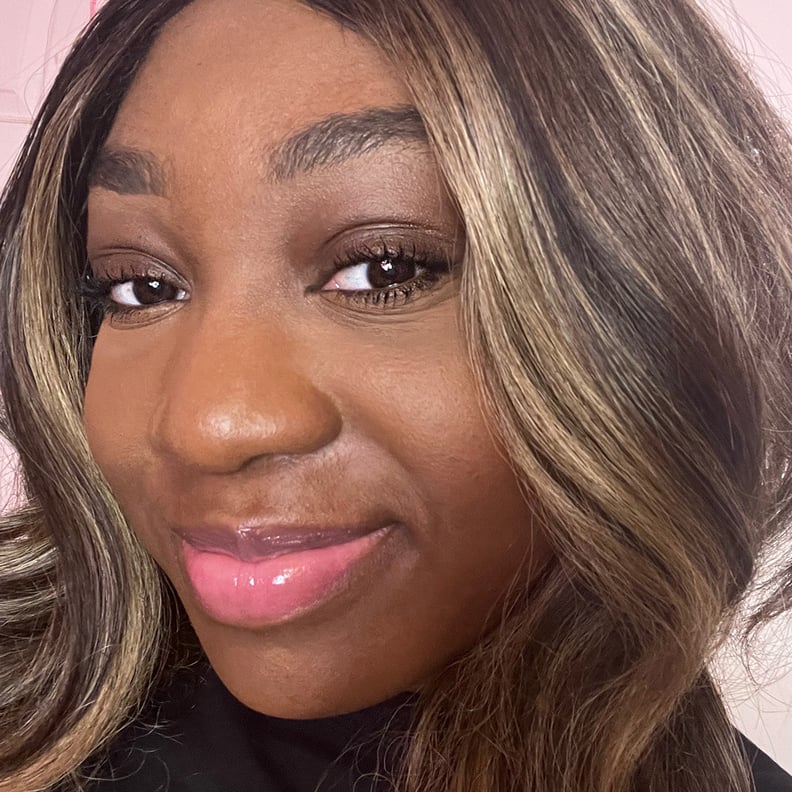 Témi Adebowale, Associate Editor
Lash Type: Long, downward-facing lashes
Mascara Habits: Occasionally reaches for mascara when not wearing falsies
Shade: Blackest Black
"The Telescopic Lift Mascara was super intriguing to me because while I have long eyelashes, they're not as lifted or full as I would like. I've gone through a lot of mascaras in my search for one that could lift my lashes. When I first heard about this mascara, I'll admit that I was curious to try it, but I didn't have high expectations. However, after wearing this mascara for the first time, I was pleasantly surprised to find that it does, in fact, live up to its lifting claims and I didn't even need to use a lash curler to get the effect.
After applying a few coats, my lashes looked thicker, longer, and lifted, and lasts throughout the entire day. The double-hook brush is very different from other mascara brushes and there is a learning curve when using it. I'm used to taking a mascara brush and combing it through my lashes without much thought, but with this brush, you use one side of it to apply the mascara, then you turn it over so you can use the other side to lift and separate your lashes. It's very easy to get the hang of and I was wielding it expertly by the second time I used the mascara. Overall, I'm really impressed with this new addition to the Telescopic mascara family and I'll continue to reach for it when I'm not wearing falsies."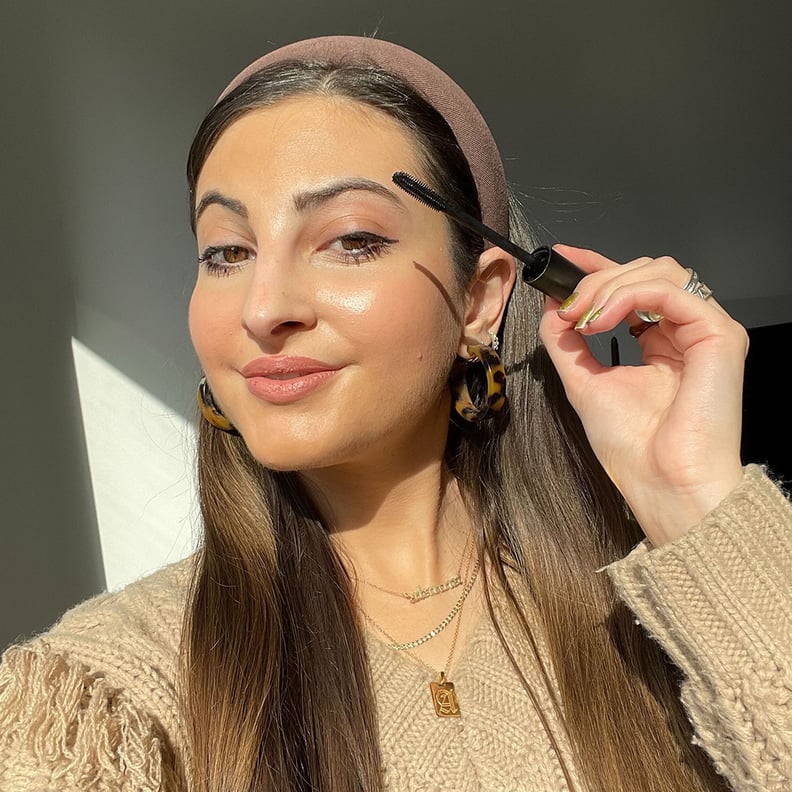 Alanna Martine Kilkeary, Assistant Managing Editor
Lash Type: Straight, hard-to-curl lashes
Mascara Habits: Everyday mascara obsessee
Shade: Blackest Black
"My interest was certainly piqued after hearing the buzz about this new Telescopic mascara and I knew I definitely needed to try it for myself. When I first pulled the wand out of the tube, I immediately noticed how saturated it was with pigment — a great sign in my book because I love a mascara that offers a thick coat to really define my lashes. As I lifted the wand closer to my eye, I noticed the unique double-hooked brush: one side is curved to help lift and lengthen each lash while the other is straight with dozens of teeny tiny bristles to help separate the lashes. This particular characteristic makes it probably the most unique mascara in my collection, as most of the others I own have thick, bristled brushes and that's about it.
Upon using it, I immediately saw a difference in my usually straight lash fringe. It works to curl, lift, and add volume to my upper and lower lashes with little effort from me — all it takes is a simple flip of the brush in between coats. I like how it instantly lifts my lashes and helps to add dimension to my eye makeup look altogether. It also keeps my lashes curled all day and I don't even have to reach for my lash curler, which is something I usually have to do to get them to appear puffed-up and voluminous. You can bet I'll be reaching for this mascara every day for a defined, lifted, and most importantly for me, curled finish."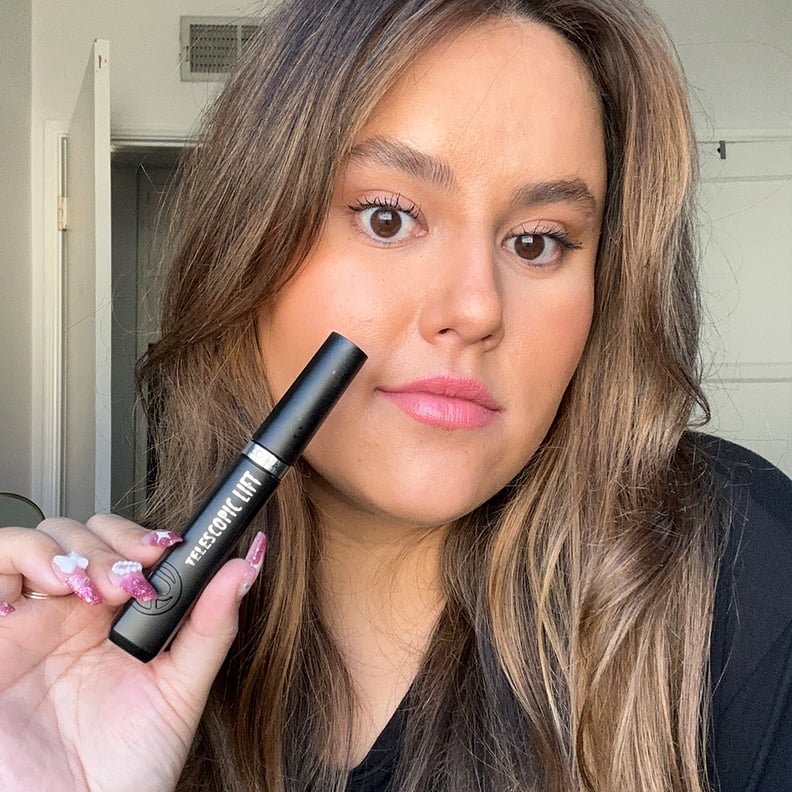 Reece Andavolgyi, Associate Editor
Lash Type: Painfully straight, wispy, and long lashes
Mascara Habits: Former lash extension wearer turned daily mascara user
Shade: Blackest Black
"As a former lash extension enthusiast, I need all the lift, length, and volume my lashes can get. I've used the OG Telescopic mascara since high school as it's great for adding length to my lashes and I love layering it with the Lash Paradise mascara to add volume. The new L'Oréal Paris Telescopic Instant Lift Washable Mascara ($15) caught my attention because, with the lift and volume it promises, I immediately thought that maybe I won't need to layer my mascara anymore to achieve my desired outcome.
I have painfully straight lashes and just a single coat of this mascara lifts them while adding length, which I will never turn down. I was apprehensive about adding a second coat because my lashes tend to get clumpy and that's hard to undo once I've reached that point. But, for the sake of a good review and my love of long, voluminous lashes, I added another coat, and then I turned the wand over to put the double-hook brush into action. I'll admit, it does a fantastic job of separating my lashes and the mascara doesn't smudge or look clumpy. After a few days of wearing this mascara, I've reached the conclusion that not only does it speed up my makeup routine, but it also gives me the lift, volume, and length that I crave for my lashes."
Designer: Sarah Duvivier