Lourdes Leon Shows Off Body Hair in Calvin Klein Campaign
Lourdes Leon's Armpit Hair in Her Calvin Klein Ad Is a Breath of Fresh Air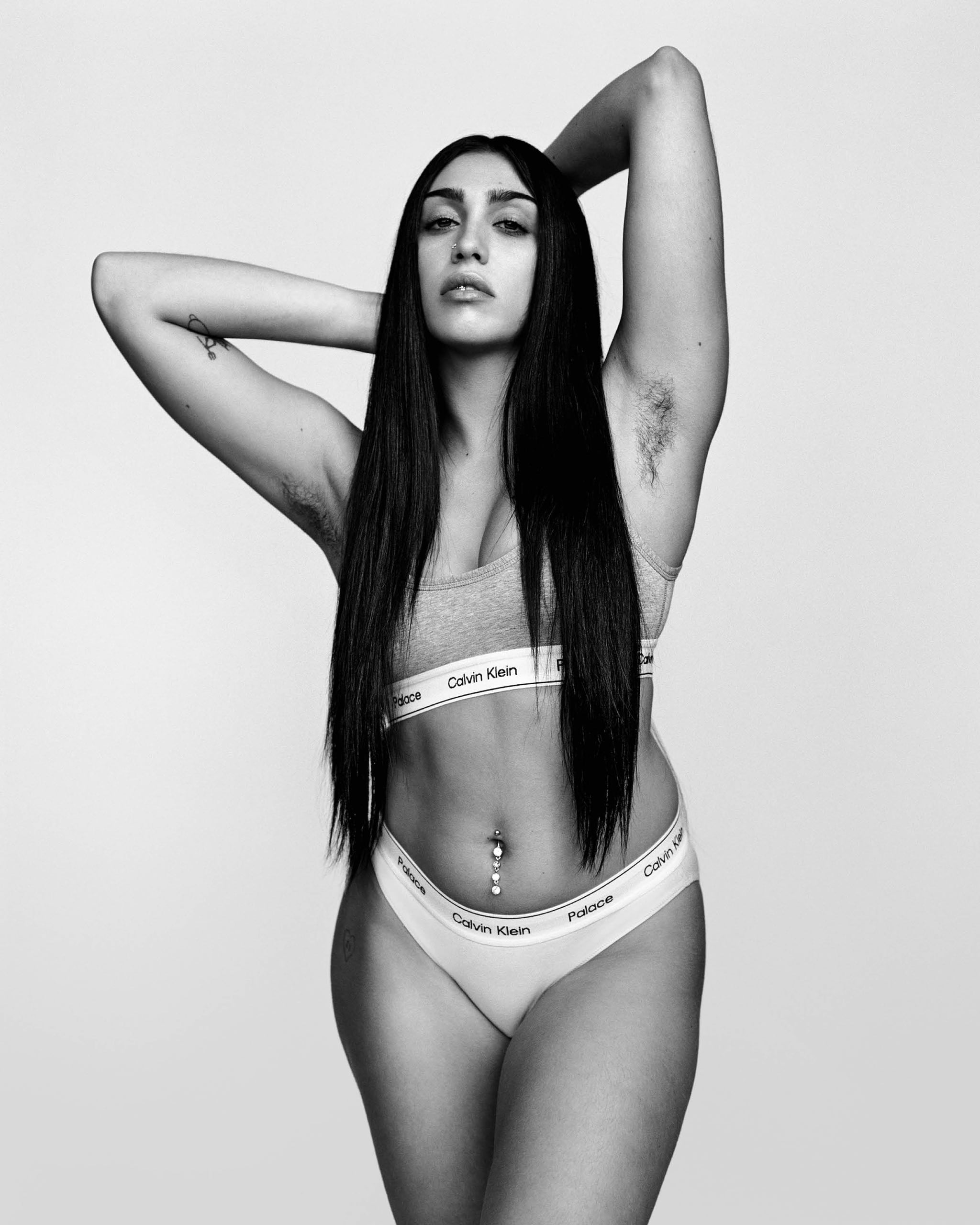 Lourdes Leon models in Calvin Klein's latest campaign with Palace celebrating self-expression, inclusivity, and body hair. For the new collection, "CK1 Palace," which drops on April 8, Leon poses in two different signature CK underwear styles with her long, dark brown hair styled straight and hanging down to her waist. Also visible in the photos is her underarm hair, which she shows off proudly by flexing in one of the photographs by Alasdair McLellan.
Leon has been a leading force in normalizing visible body hair. She's unabashedly shown off her unshaven armpits on the red carpet like at the 2021 Met Gala in a stunning, hot pink Moschino gown, in Instagram selfies with her mom, Madonna, and now, in a global campaign with a leading fashion designer.
See another picture from Calvin Klein and Palace's "CK1 Palace" campaign ahead, and watch a video from it here.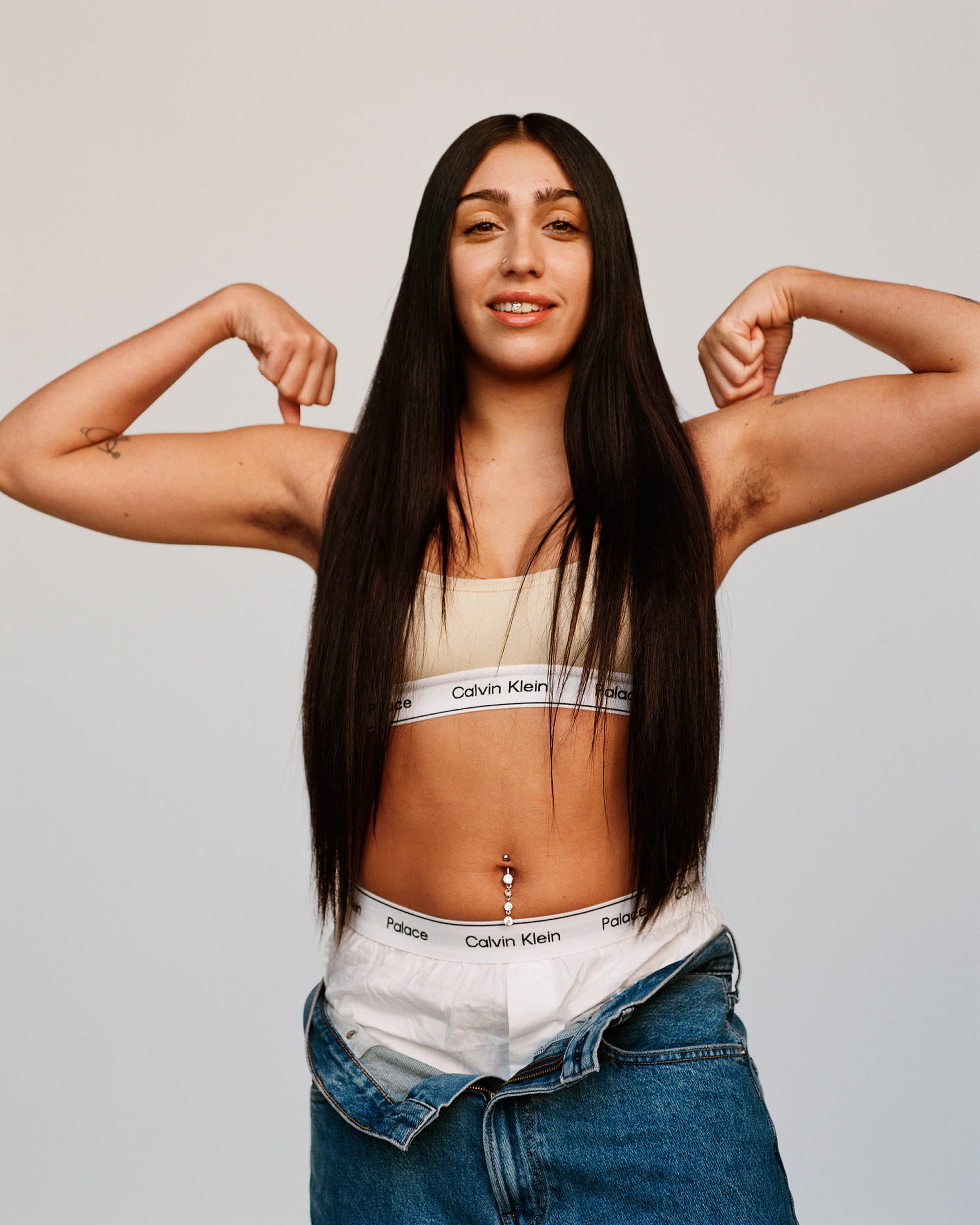 Image Source: Courtesy of Calvin Klein by Alasdair McLellan