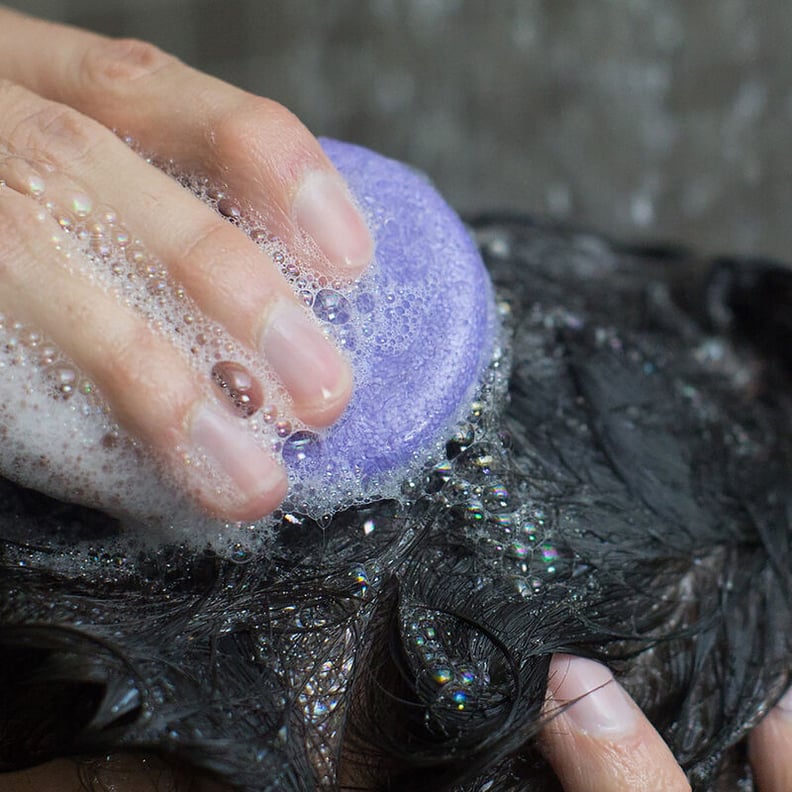 POPSUGAR Photography | Annalise Mantz
Lush
POPSUGAR Photography | Annalise Mantz
Lush
Every editorial product is independently selected by our editors. If you buy something through our links, we may earn commission.
Over the last few years, I've been on a quest to make my daily life more eco-friendly. I compost, separate my recycling, and dutifully carry a reusable bag everywhere I go. The one thing I haven't quite mastered? An eco-friendly and sustainable beauty routine.
Case in point: my haircare situation. As every hairstylist I've ever seen has informed me, I have fine hair, but a ton of it. That means it gets greasy much faster than I'd like, so I've always prioritized shampoos that really fight oil. Still, I feel guilty about the plastic bottles that my usual formula comes in — so I decided it was time to finally try shampoo bars. If they could get my hair just as clean as liquid shampoo, my dilemma would be resolved.
For my first foray into the world of shampoo bars, I chose Lush. I've always been a fan of the brand's bath bombs and body lotions, and I appreciate their commitment to reducing packaging waste. I opted to test out their Jumping Juniper Shampoo Bar ($12), which is formulated for greasy, oily hair. At first glance, I was intrigued: Lush's shampoo bars are completely free of packaging, but you can buy a small tin ($4) to store them for travel.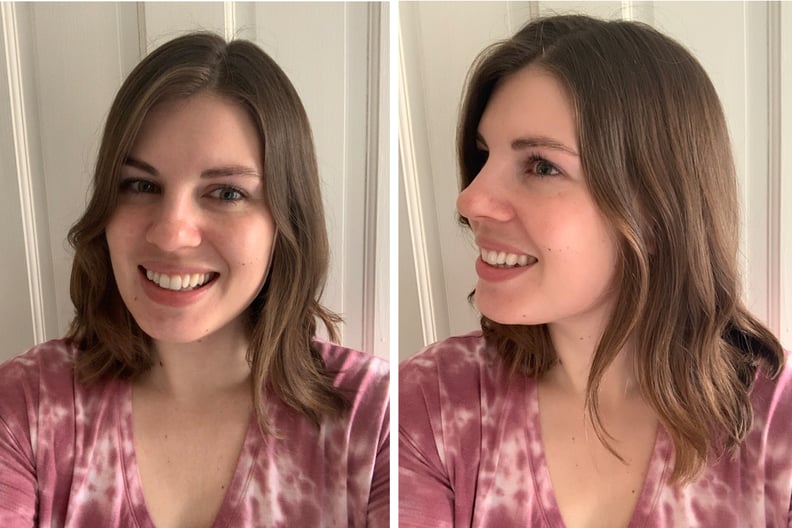 I was pleasantly surprised by how quickly the bar lathered in my hands. After rubbing it for less than five seconds, I had plenty of suds to shampoo my hair. Granted, I have a short, clavicle-grazing cut — someone with longer hair might need to lather the bar a bit more.
At first, I worried the shampoo bar might leave my hair feeling soapy. I could feel a slightly slippery residue on my hands even after I got out of the shower, but as my hair air-dried, all my worries went away. My hair not only felt clean, but naturally dried into bouncy, tousled waves with lots of volume. Since I have fine hair — but lots of it — I struggle with flatness and oily roots. This shampoo bar was a revelation.
After a week of testing, I'm happy to report that this shampoo bar never let me down. I also tested out Lush's Seanik Shampoo Bar ($12), and while it lathered just as well, my hair didn't have the same bouncy volume that it got from the Jumping Juniper bar. Since Lush's shampoo bars last for up to 80 washes, I don't think I'll need to restock anytime soon — but when the time comes, you can bet I'm opting for another packaging-free shampoo bar.