Machine Gun Kelly's Black Tongue at Billboard Music Awards
No, Machine Gun Kelly's Black Tongue at the Billboard Music Awards Isn't a Tattoo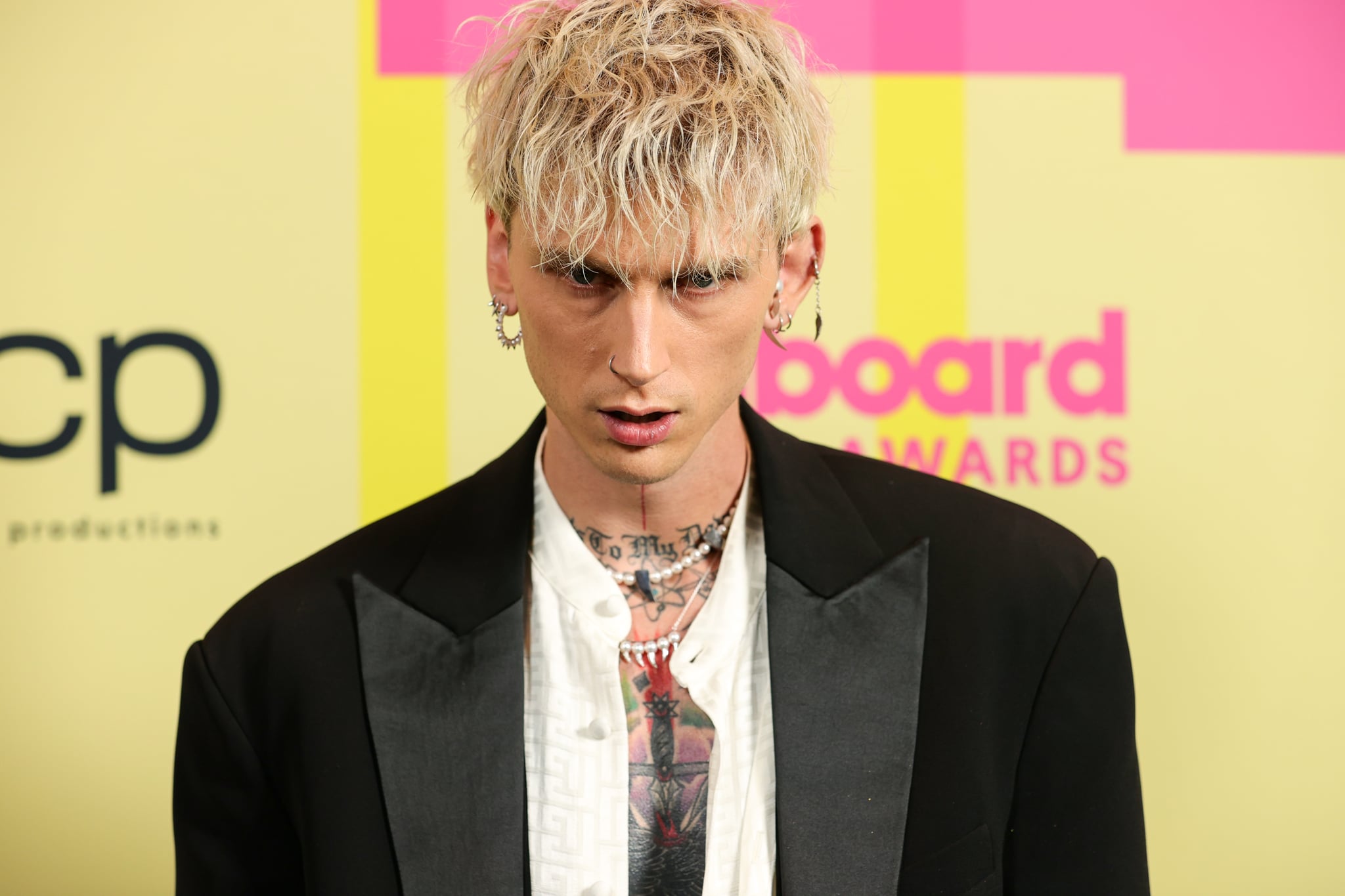 Image Source: Getty/Rich Fury
Machine Gun Kelly certainly gave us a lot to talk about at the 2021 Billboard Music Awards on Sunday. The artist arrived on the red carpet with a completely black tongue, which left some people wondering if it was a permanent tattoo — especially given Kelly's affinity for body ink. But, as it turns out, it was just the result of some black paint. Cue the collective sigh of relief.
Kelly hasn't revealed exactly what he used for his "special accessory," as he called it — our guess is waterproof liquid lipstick — but we do know who's responsible for his amazing matching nail art. Brittney Boyce of Nails of LA created the abstract design using Orly nail polish. "We knew we wanted to play with a black and white checker design, but we wanted to make it edgy and trippy," said Boyce. "We gave it an abstract twist that went with his entire abstract ensemble, including his black tongue."
Kelly took home two wins at the Billboard Awards: best rock artist and best rock album. And we'd also like to present him with an award or our own: most shocking beauty look.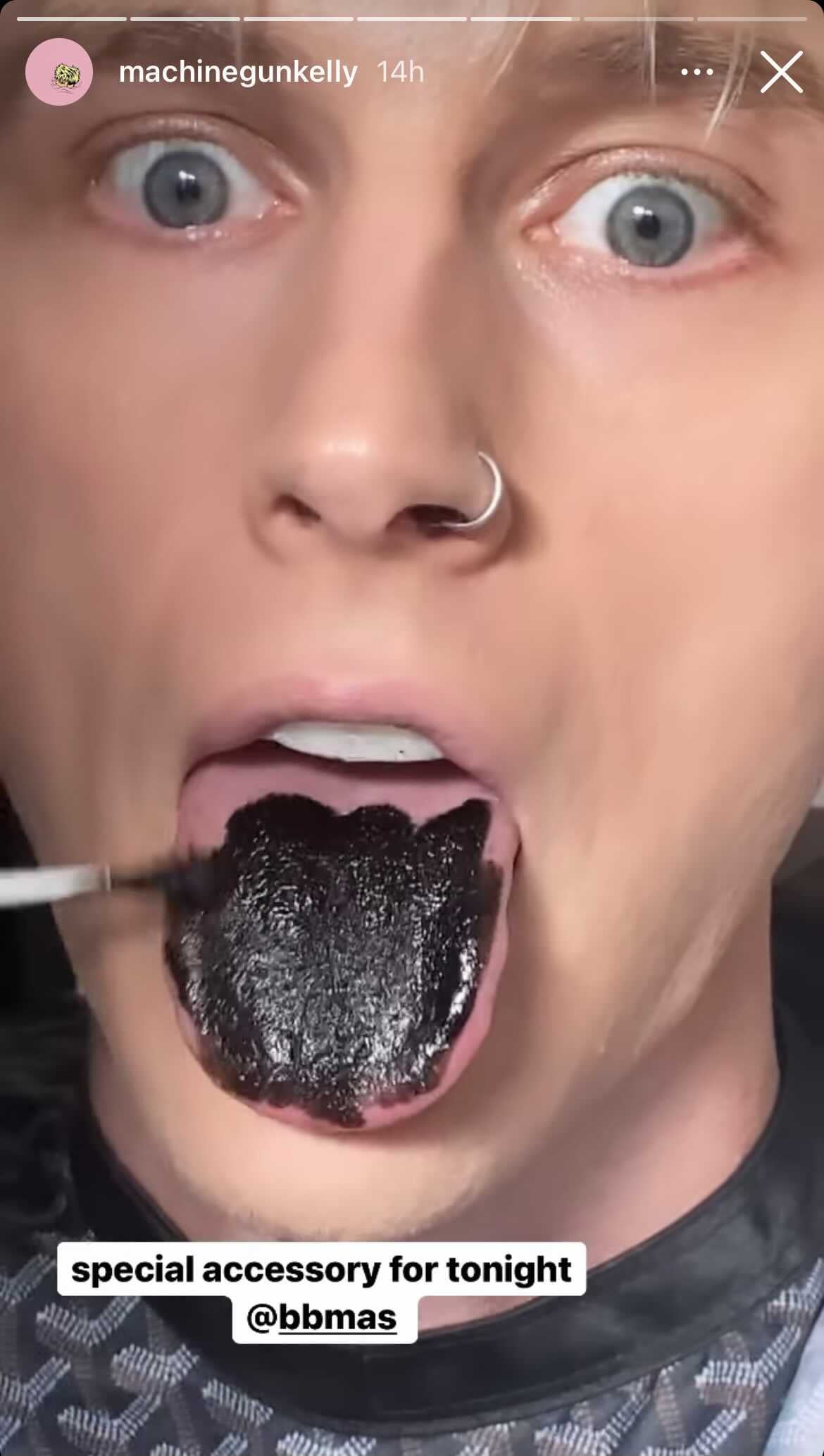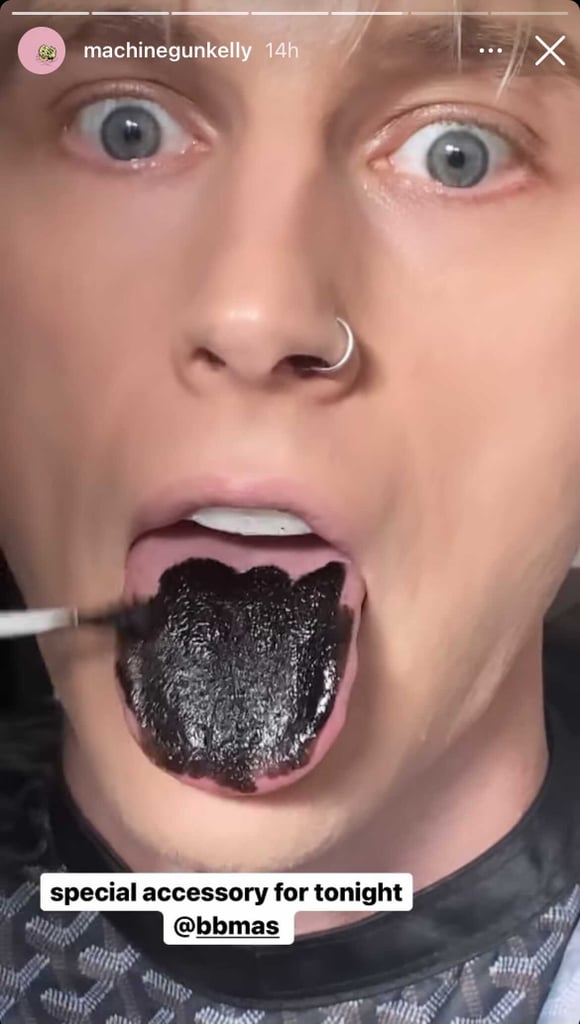 Image Source: Instagram user machinegunkelly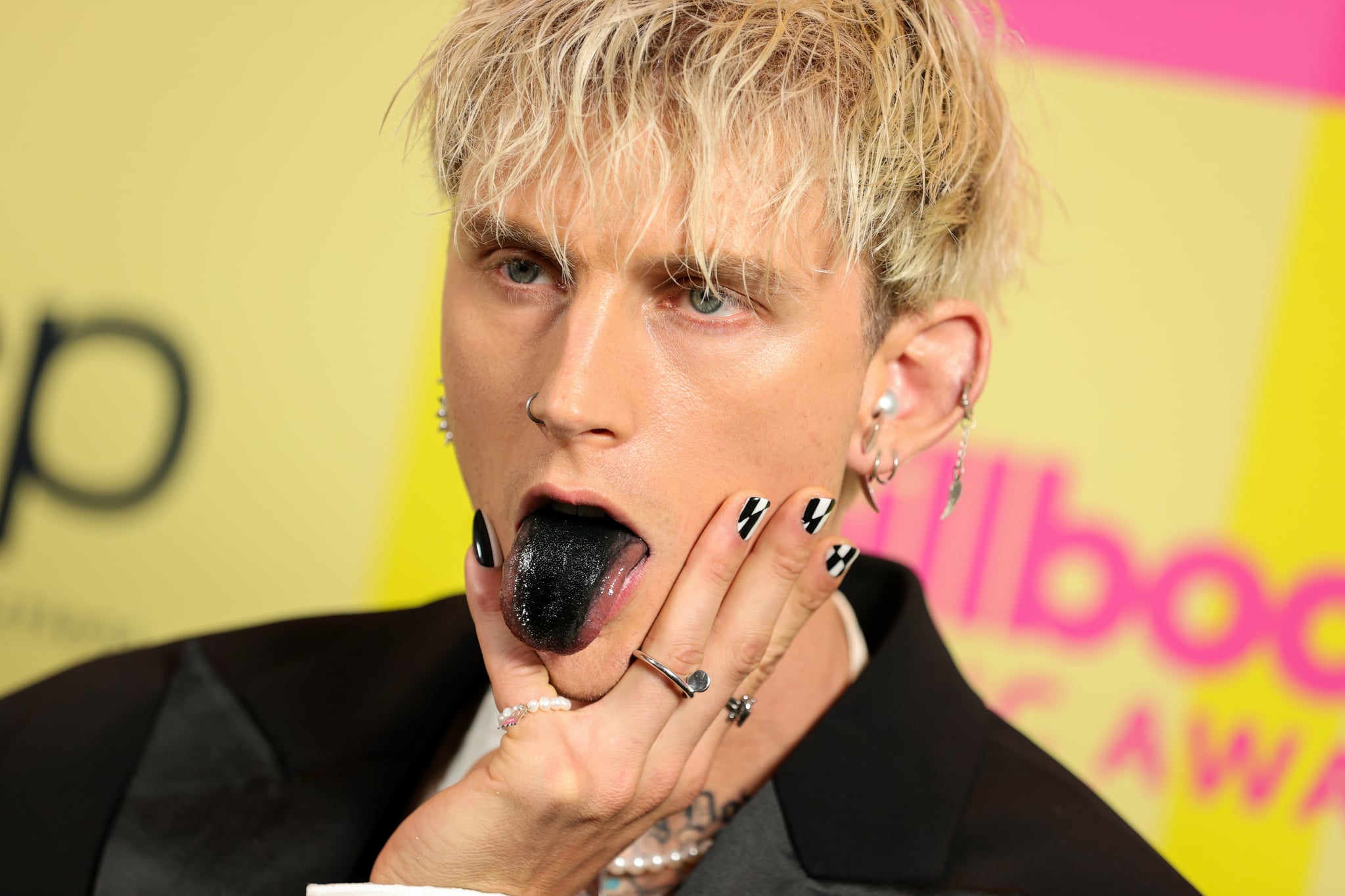 Image Source: Getty/Rich Fury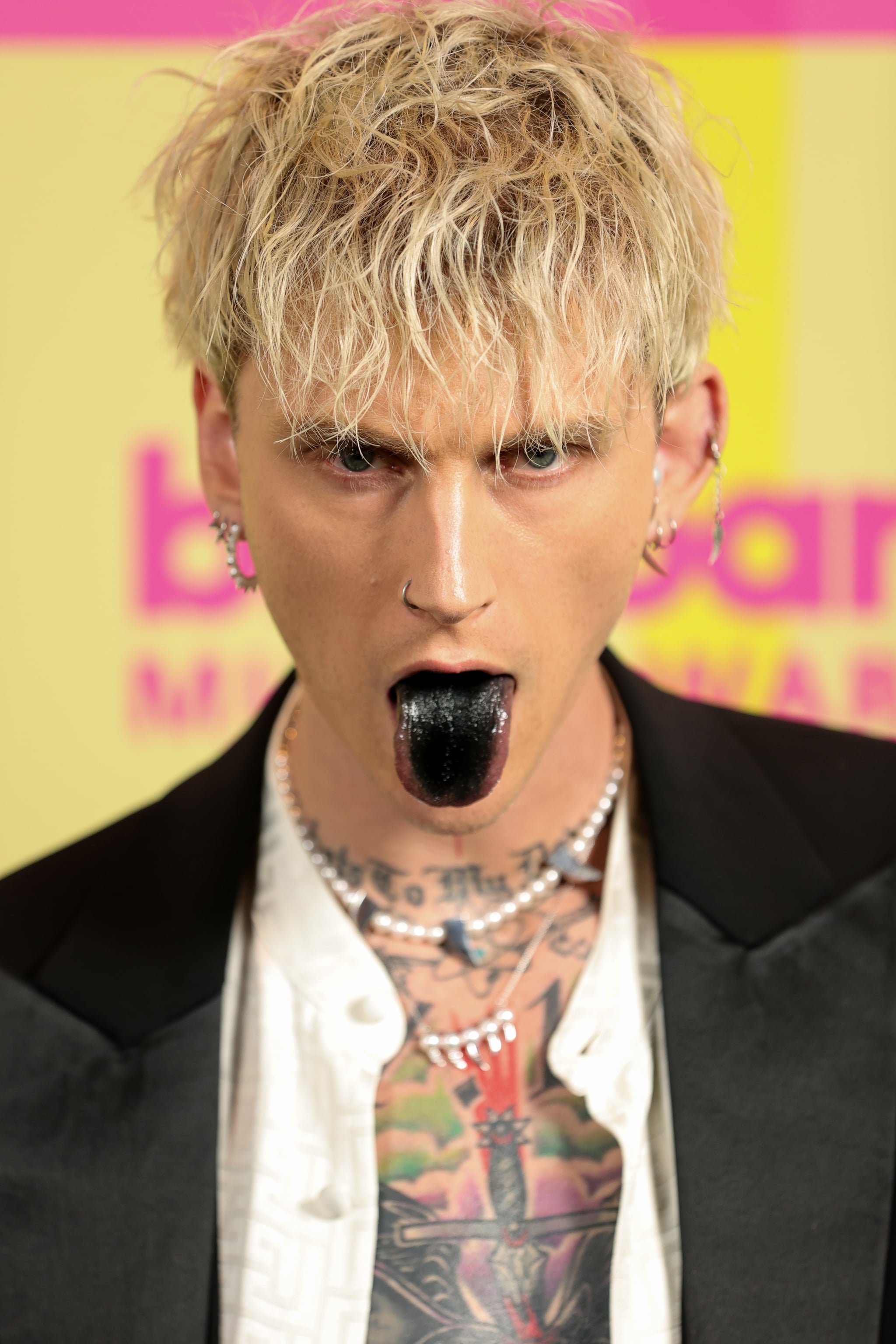 Image Source: Getty/Rich Fury