Madelaine Petsch on the Changes to Cheryl Blossom's Signature Beauty Look on Riverdale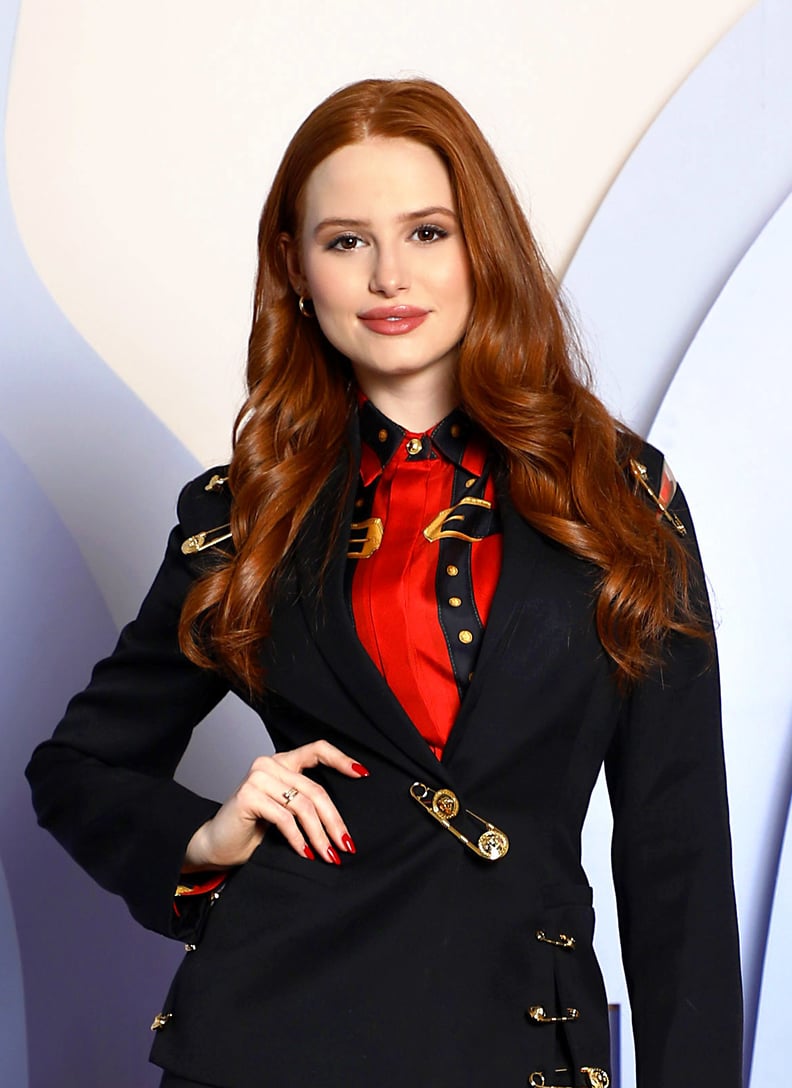 Conair
As POPSUGAR editors, we independently select and write about stuff we love and think you'll like too. If you buy a product we have recommended, we may receive affiliate commission, which in turn supports our work.
Like her Riverdale character, Cheryl Blossom, Madelaine Petsch is very dedicated to her beauty rituals and her friends. She leans on her costars for beauty and wellness tips, as well as moments of peace.
Petsch opened up to POPSUGAR about her relationships with her castmates (like best friend Vanessa Morgan), her minimalist hair routine (which is made even more seamless thanks to her new partnership with Conair), and Cheryl Blossom's changing beauty look in the show's fourth season. Read on to learn more.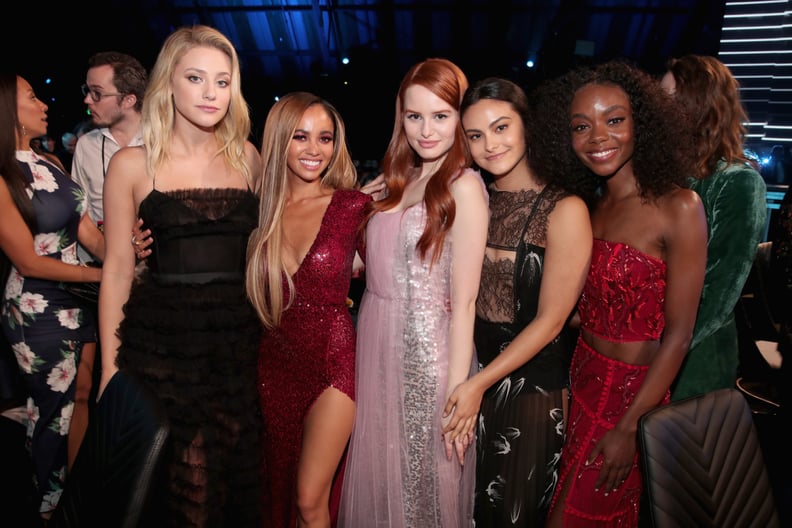 Madelaine Petsch on Prefilming Beauty Rituals
For Petsch, becoming Cheryl Blossom starts with doing her makeup surrounded by her costars. "I do my own makeup on set," she said. "I've got a makeup artist who is fantastic, but that's how I get into the character." She described how she sits with Morgan and Camila Mendes before they begin filming, playing what she calls "Zen music" in the background. "It's very peaceful," she added.
Petsch said she has been doing her own makeup on set for the most recent 11 episodes she has filmed. She worked red and blue eyeliners into her character's otherwise neutral wheelhouse of makeup hues. "For the most part, I find it a really fun, regular, creative way to express myself on set," she said.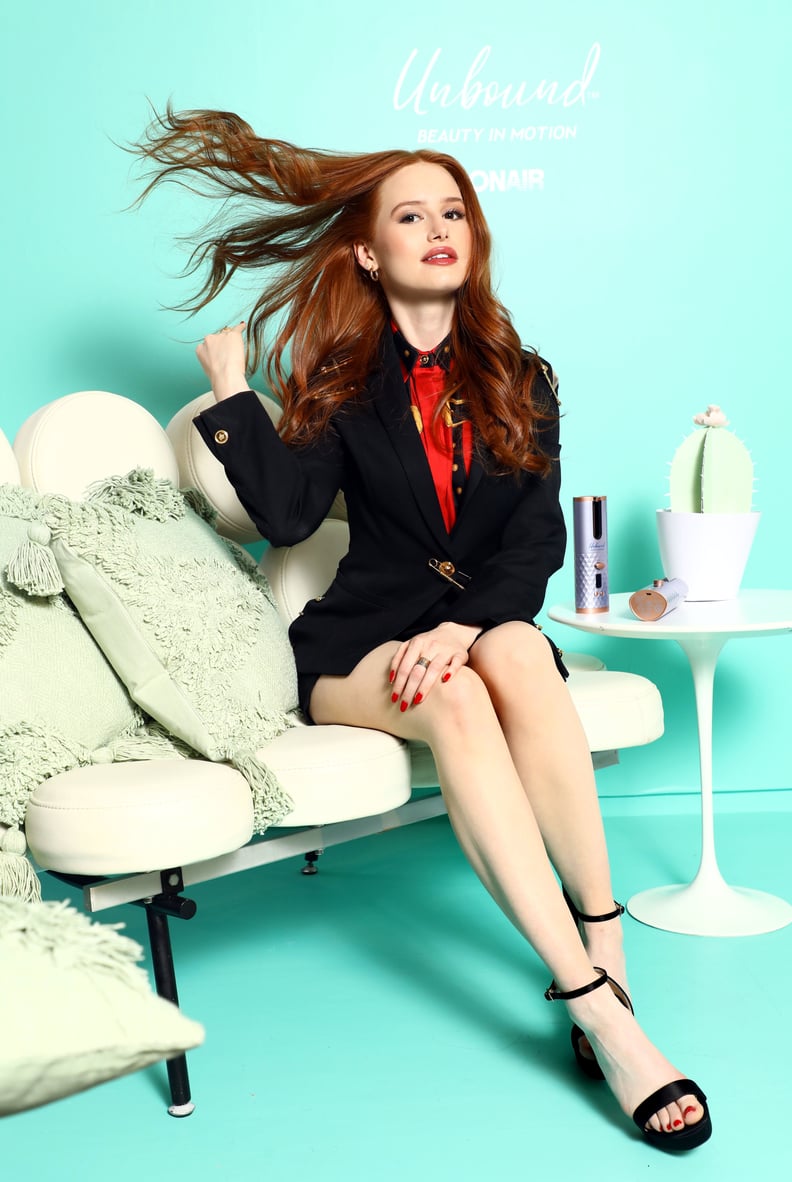 Madelaine Petsch on Her Minimalist Hair Routine
Despite how much Petsch's bright red hair is part of her — and her Riverdale character's — identity, she expressed how minimalist her routine actually is. "I usually hate doing my hair," she said. "I usually just throw it up in a bun."
It makes sense why she would partner with Conair for its latest launch. The newly minted spokesperson said that she uses the brand's new cordless Conair Unbound Cordless Compact Auto-Curler ($100) to style her hair in just 20 minutes.
She touted how the tool eliminates the bicep burn of curling your hair with the typical wand, as well as its convenience. She joked how she could, "lay in bed, watch Harry Potter, and [use] it."
Petsch added that she only washes her hair once a week and with reason. "I used to have really oily hair, and then I realized it was because I was washing my hair too much," she said. She added that she quells any excess oils with a blast of dry shampoo.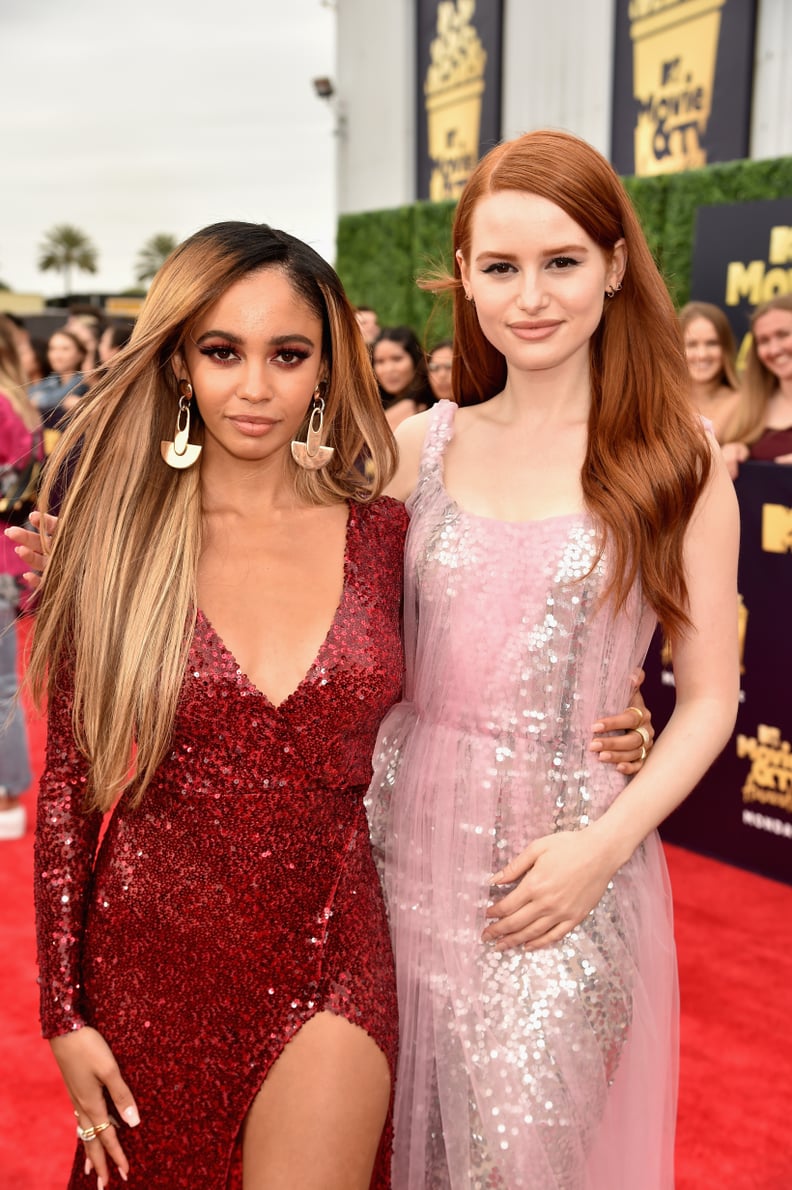 Madelaine Petsch on the Lessons She Learned From Her Riverdale Costars
Petsch said her go-to for skincare advice has always been costar Lili Reinhart, who will actually get up close and personal with her skin. "I always go to her if I've got a pimple [and ask if] it's ready to pop yet . . . and she'll pop it for me," Petsch said.
The lessons and know-how extend past beauty to self-care. Petsch explained that Morgan, her IRL best friend, started a "meditative journey" last year and has been encouraging her to learn more about herself. "She taught me how to love myself," she said, calling Morgan her champion for "becoming a more whole person and figuring out who Madelaine is."
She attributes an appreciation for the power of crystals to Morgan. When she's having a particularly stressful day, she carries a specific crystal with her. "I'll bring my rose quartz on-set with me and just kind of have it in my robe," she said. She looks to rose quartz for healing. "It's kind of like an energy thing."
Madelaine Petsch on the Changes Coming to Cheryl Blossom's Signature Look
Cheryl Blossom's signature look comes complete with her cascading waves and bright red lips. (Who could forget when she left a kiss mark as her calling card when she vandalized Hiram Lodge's office?) Petsch says fans can expect changes to her signature look in upcoming episodes.
"In season four there will be lot of new things," she said before expressing that the changes will be with both her hair and makeup. She did note, however, that one aspect of her look will always remain the same. "I'm still wearing red lipstick," she said. "That's not going anywhere. My lips are basically red constantly. Like they grow, red."