Madelaine Petsch Hilariously Thanks Her Acne on Instagram
Madelaine Petsch Is All of Us as She Thanks Her Acne For Not Flaring Up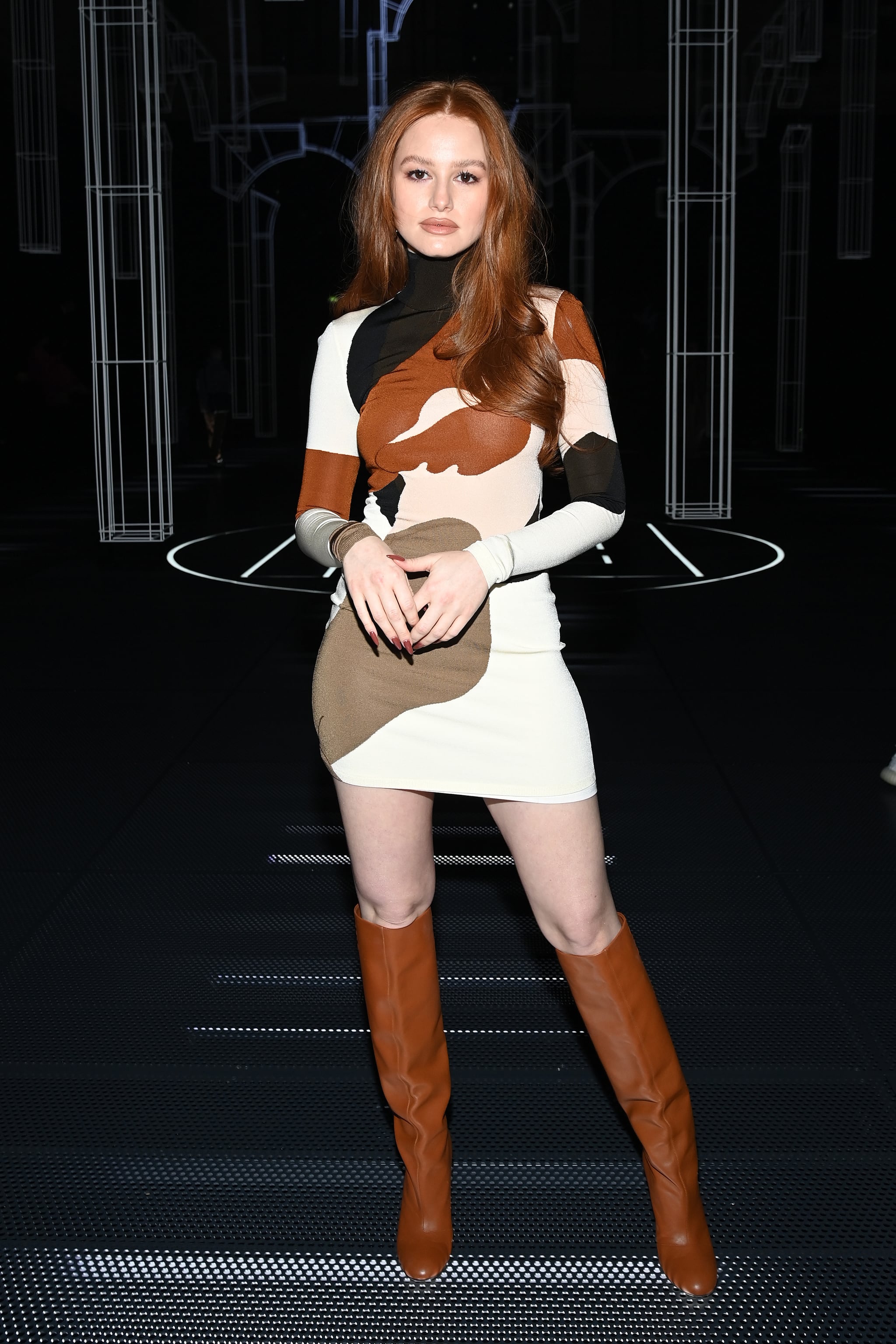 Image Source: Getty/Pascal Le Segretain / Staff
Celebrities, they're just like us. Case in point? Madelaine Petsch thanking her hormonal acne for not flaring up right before a big project.
OK, the "starring in an upcoming movie" part may be reaching for the stars a bit, but there is truly nothing more relatable than hoping your skin-care routine actually works when you need it to the most. Petsch posted a photo on her Instagram stories, and the caption read: "s/o to my hormonal acne for not flaring up right before i shoot a movie," and in the background, the actor has a look of absolute bliss on her face.
Petsch is not alone. Though experiencing acne can feel a bit isolating, the skin condition is actually much more common than people think. According to the American Academy of Dermatology Association, over 50 million Americans annually are affected by acne, and approximately 85 percent of people between the ages of 12 and 24 experience at least minor acne.
Additionally, dealing with acne does not make you — or your skin — dirty; in fact, there is a high chance that "dirt" may have nothing to do with an acne flare-up at all. "Acne is not caused by uncleanliness; it is caused by an overproduction of sebum in the skin, which can stem from both internal and external factors," dermatologist Arash Akhavan, MD, FAAD, previously told POPSUGAR. So if you, like Petsch, are experiencing acne, know that your journey may look different than other people's, and that's OK.
Take a closer look at Petsch's Instagram story ahead.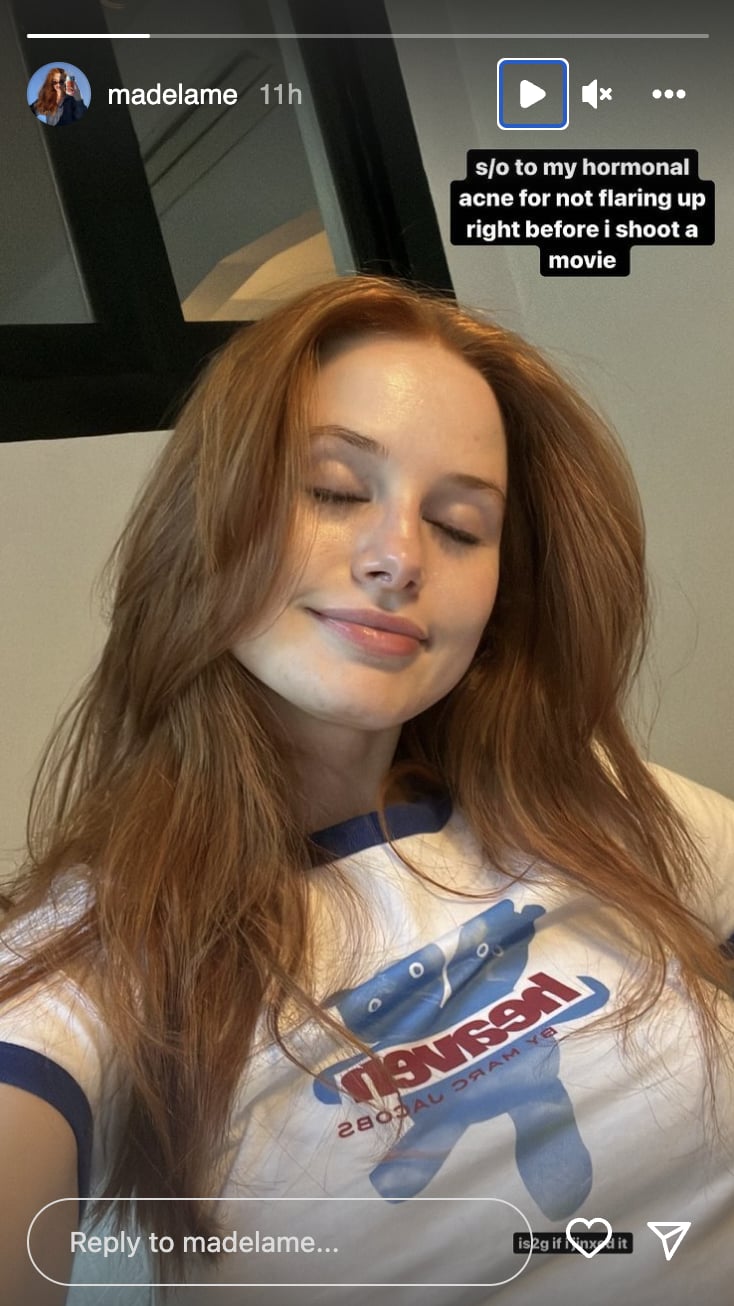 Image Source: Instagram user madelame