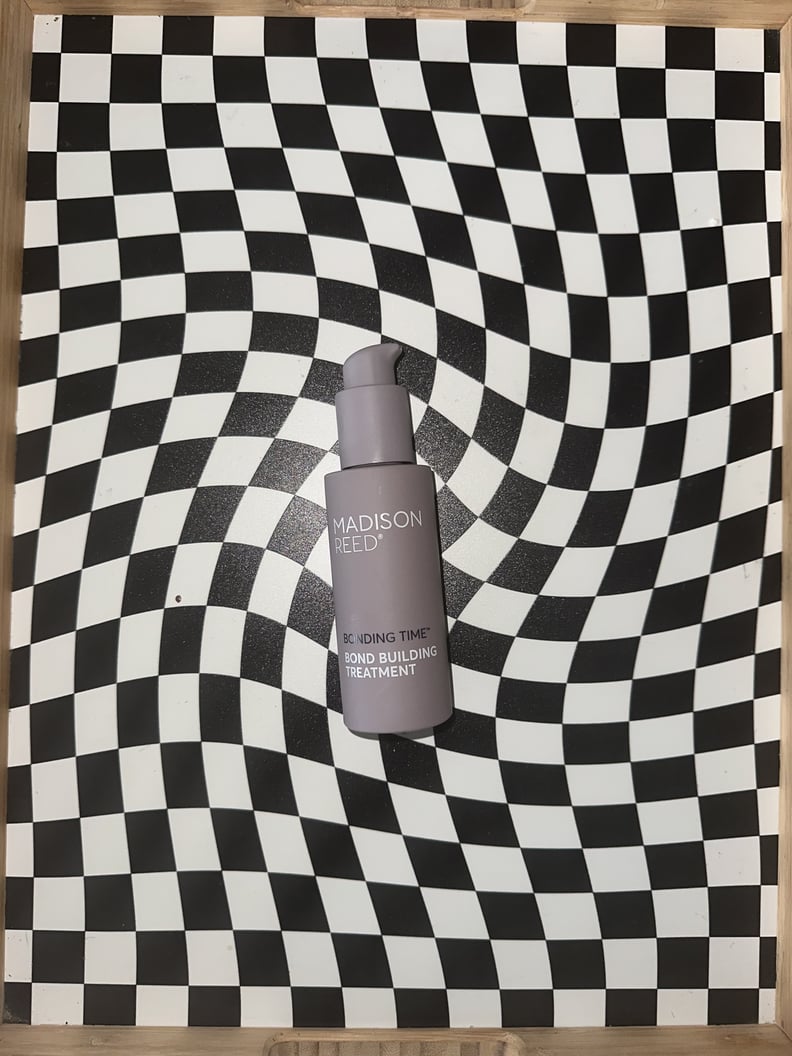 Taylor Augustin
Taylor Augustin
As POPSUGAR editors, we independently select and write about stuff we love and think you'll like too. If you buy a product we have recommended, we may receive affiliate commission, which in turn supports our work.
I've been dyeing my hair for about 16 years, so it's safe to say I've put it through the ringer. I still remember the first time I got it colored; my mom allowed me to get 15 foils to brighten up my natural shade of dirty blond, and I knew I was in trouble.
Since that day, regular touch-ups have been part of my maintenance routine, and I've tried everything from bleach blond to ombré and many more in between. These days, I go to the salon about every 10 weeks and get partial highlights and a gloss. After doing some particularly bad damage to my hair last year — a byproduct of trying to reach a certain shade of blond in a single session — nursing it back to health has been my top priority. I want to get it back to its luscious, thick nature, and it's taking a long time. I use a curling iron on it maybe once a month and only use a blow dryer every few washes.
Even though I'm doing all the "right" things, I am always looking for a little boost to help bring it back to life, which is why I was immediately intrigued when I heard about the new Madison Reed Bonding Time Treatment ($30). My main concern these days with my hair is how brittle it looks on the ends, and I noticed a huge difference after just one use of this product. It promises (and delivers) to repair the hair, protect against fading, and so much more. To learn more, keep reading below for my full review of Madison Reed's Bonding Time Treatment.
About the Madison Reed Bonding Time Treatment
The formula contains a proprietary blend of amino acids that promise to create hydrogen and ionic bonds in the hair.
It's also infused with black spruce extract, which is high in resveratrol and other polyphenols, to protect the color from environmental aggressors.
It does not contain any sulfates, parabens, phthalates, gluten, and titanium dioxide.
The product is cruelty-free and Leaping Bunny certified.
What I Like About Madison Reed's Bonding Time Treatment
Other hair treatments I've tried in the past are meant to be used on damp hair and then washed out after a few hours, but as someone who's always on the go and has little patience, that's just not for me. That's what I really like about Madison Reed's Bonding Time Treatment: it's leave-in.
As far as the results go, my before-and-after photo speaks for itself. After just one use, my hair looks visibly less damaged, and it even seems like the breakage on my hair is less pronounced. All I did was blow-dry my hair — I didn't use any other heat or styling products, and it looks much healthier and glossy.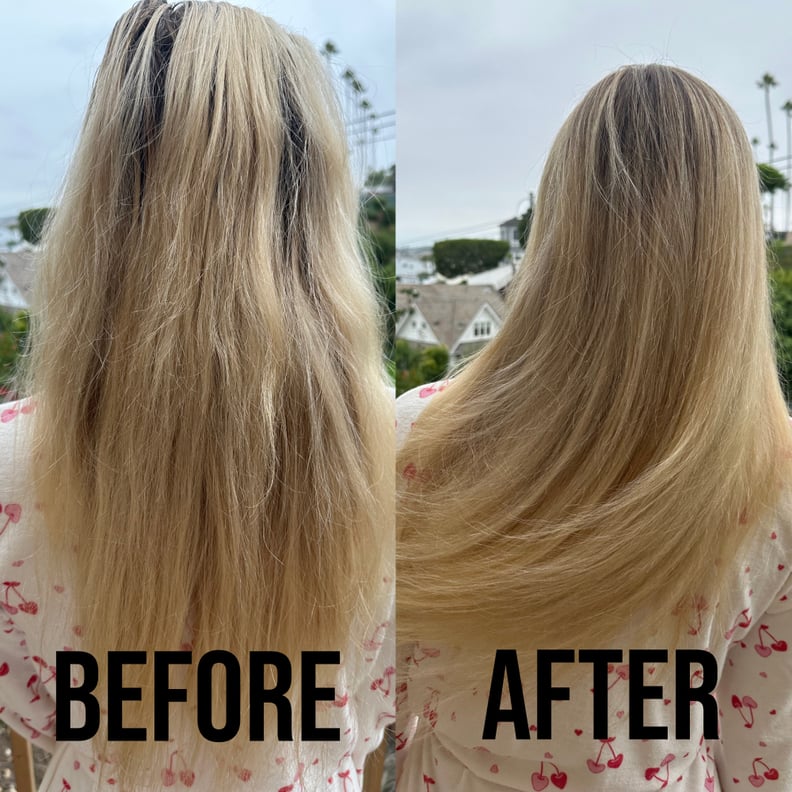 How to Use Madison Reed's Bonding Time Treatment
Madison Reed suggests doing your regular wash routine using shampoo and then going in with the treatment on damp hair, so that's exactly what I did. It is labeled as a post-wash leave-in treatment, so you don't need to wash it out, which I appreciate. I applied three pumps — the brand recommends using between two and four, depending on the density of your hair — to the palm of my hand, rubbed it in, and evenly distributed it throughout from root to tip.
With this treatment, you can style your hair as you normally would. I go back and forth between letting it air-dry and using a blow dryer, and for the purposes of this product test, I went in with a blow dryer to really see the effect. I would recommend using it once a week.
What to Consider Before Trying Madison Reed's Bonding Time Treatment
Even though I saw great results after just one use, the treatment is definitely not a "one and done" solution. Whether you're dealing with hair damage like me or want to protect your color, this can certainly help; however, you still need to stay on top of other methods, like getting regular trims, minimizing your use of hot tools, and using plenty of oils. With that being said, this is an effective product that can make a big difference in the overall health of chemically treated hair — especially if that chemical happens to be bleach.
Rating
★★★★☆