Makeup by Mario Master Brow Gel and Pencil Review
Makeup by Mario Is Launching Its First-Ever Eyebrow Products, and They're So Easy to Use
As POPSUGAR editors, we independently select and write about stuff we love and think you'll like too. If you buy a product we have recommended, we may receive affiliate commission, which in turn supports our work.
Image Source: POPSUGAR Photography / Jessica Harrington
I'm a firm believer that strong eyebrows complete a makeup look. Even if you like to wear your brows au naturale, simply running a spoolie with clear gel through the hairs to brush them up makes all the difference. You know who else agrees? Mario Dedivanovic, the founder of Makeup by Mario.
You may recognize Dedivanovic as the man behind many of Kim Kardashian's most iconic beauty looks. The makeup artist launched his namesake brand last fall and has been adding new products to the lineup consistently ever since. His latest, set to unveil on Aug. 27: two long-awaited eyebrow products. And we got to test them before anyone else to see if they truly give you amazing eyebrows in just two easy steps.
The Master Blade Brow Pencil ($22) and Master Hold Brow Gel ($20) are Dedivanovic's answer to perfectly shaped brows — and his first brow products to date. The pencil comes in eight shades — blond, dirty blond, honey brunette, light brunette, classic brunette, deep brunette, brown black, and almost black — and the gel is available in clear. The products can be used in conjunction with each other to get Dedivanovic's signature "brow blowout," which, he told POPSUGAR, "creates ultimate volume and definition," or alone, depending on your preference.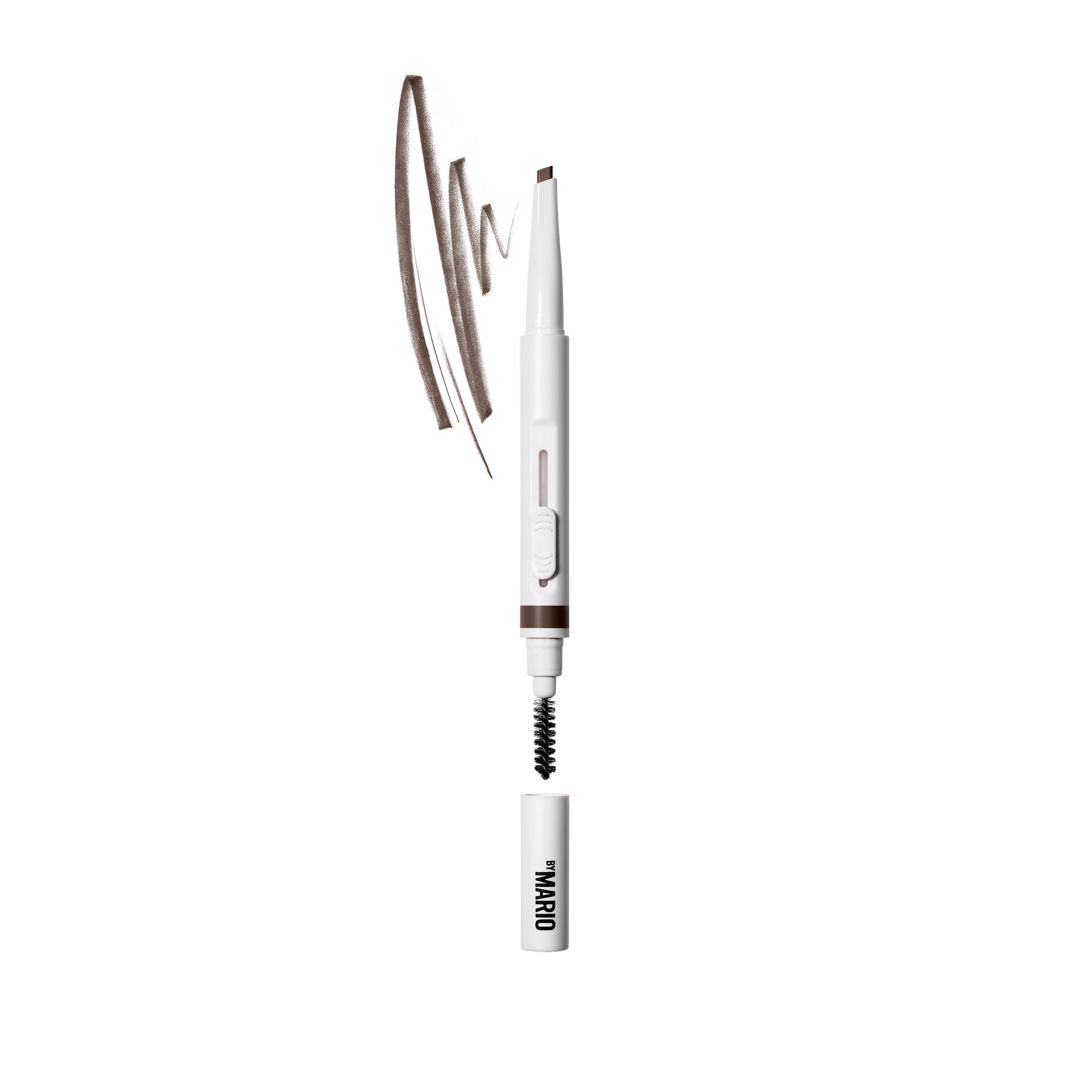 Image Source: Courtesy of Makeup by Mario
The dual-ended pencil has a spoolie on one side and a blade-shaped pencil tip on the other that allows you to fill in large sections while also replicated hair-like strokes. The applicator contains an automatic slide-up feature that reveals the perfectly sharpened tip, which was inspired by Dedivanovic's experience working in his father's shop as a child and sharpening pencils with an X-acto knife. His recommended technique for applying the pencil is to first focus on the outer end of the brow "using the slanted edge to define and elongate." Then he explained you should "feather the inner corner of the brows upward, then use the tip of the pencil to softly fill in the brow using light pressure for a super-natural effect."
Then, you have the clear gel, which is designed to give you the trendy soap-brow look that's all over social media. The extra-large spoolie features longer bristles on one side of the brush and shorter on the other to help you sculpt and position each individual hair.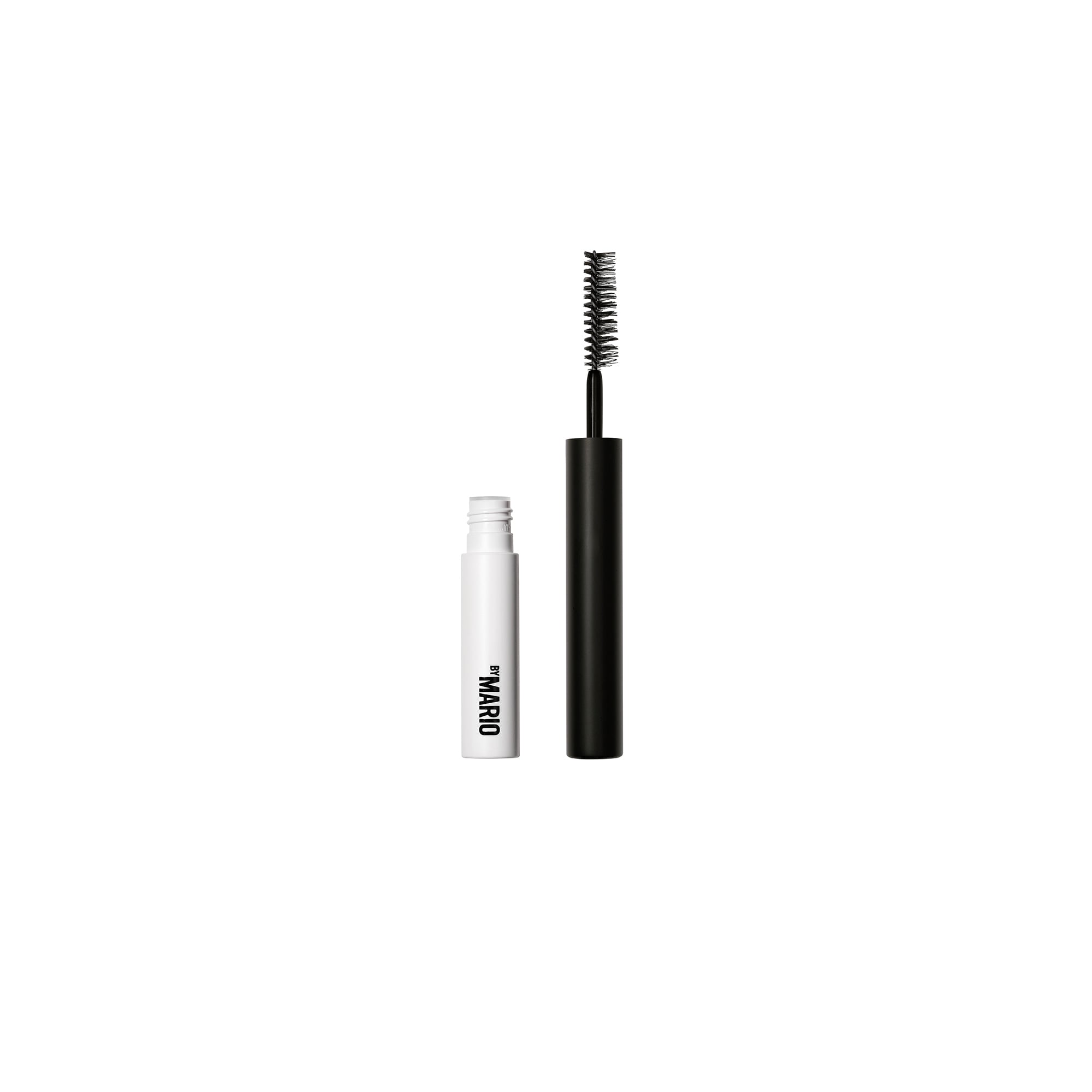 Image Source: Courtesy of Makeup By Mario
The packaging, like all of Makeup by Mario's products, is sleek and minimalist. When I got my hands on the new products, I decided the Master Blade Brow Pencil in Deep Brunette was the best shade for my dark brows. I have fairly full eyebrows but the ends contain a few sparse areas that I like to fill in with a pencil or powder. Historically, I'm not a fan of triangle-shaped pencil tips because they look a little too heavy for my preference, but I was pleasantly surprised by this one. The tip is soft so it doesn't take much pressure to get the right amount of pigment. I used the point at the top of the pencil to trace the bottom of my eyebrows before using the flat side of the pencil to fill in the tails of my brows. After I finished filling them in, I used the spoolie on the other end to brush the product through and ensure it was blended. The look the pencil gave me was clean, perfectly shaped brows without making it obvious I filled them in.
Next, I took the Master Hold Brow Gel, which happens to be waterproof, to brush up my brows for a fluffy look. As someone who loves the soap brow style and is pretty picky when it comes to my clear brow gel, I was most excited for this one. Right out the gate, I loved how big the spoolie was because I have thicker eyebrows and I knew it would help dispense the product evenly. The handle is also longer than most brow gels, which allows you to really get a good hold for better control. The immediate effect you get from the gel is bushier brows with the hairs standing up, but unlike some products where the hairs fall flat after the gel dries, this one kept its hold for hours and didn't get hard or crunchy. My eyebrows still felt soft to the touch.
Before and After Using the New Makeup by Mario Brow Collection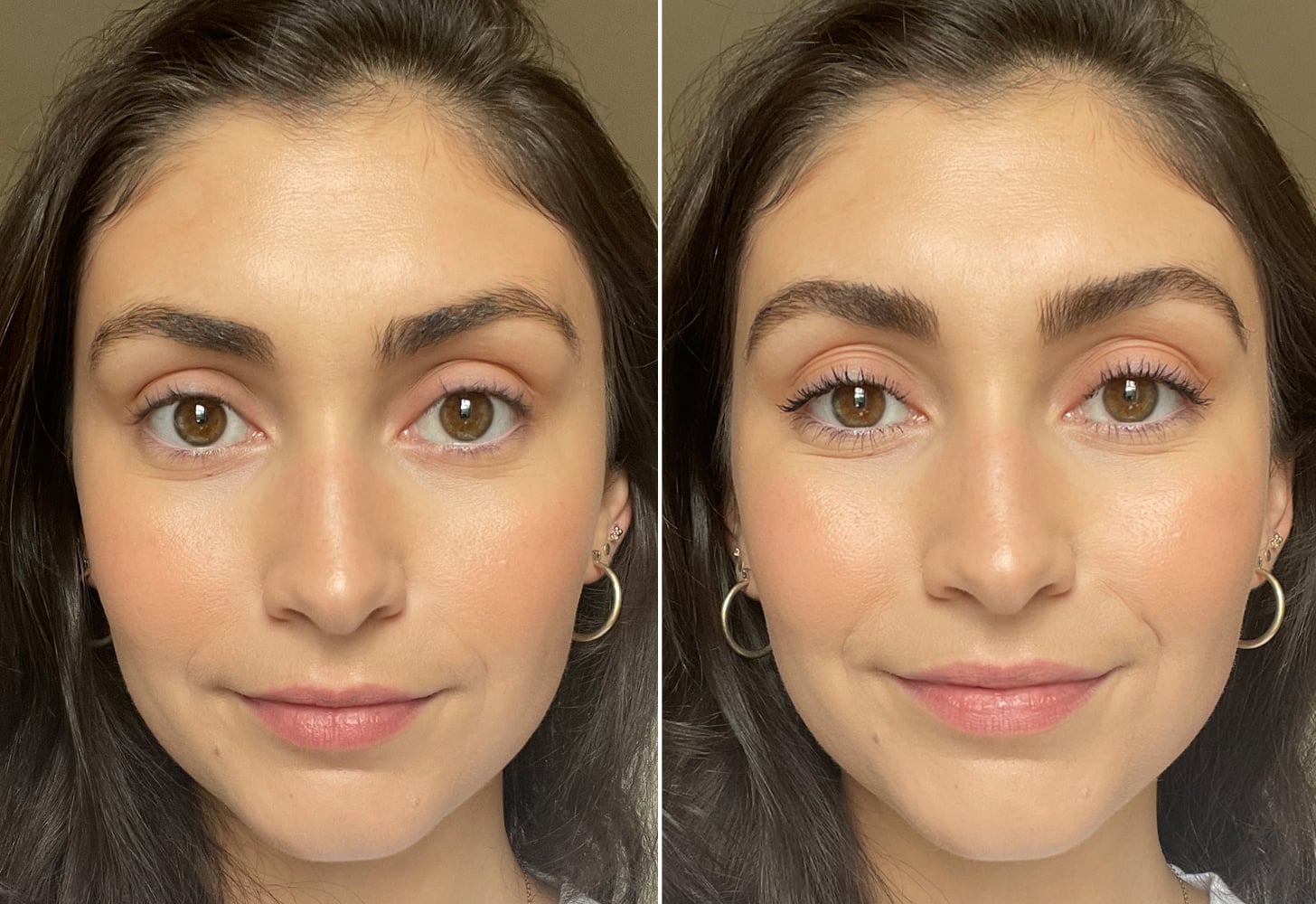 Image Source: POPSUGAR Photography / Jessica Harrington
Makeup By Mario has done it again with these new eyebrow products, but I expect nothing less from Dedivanovic. To try out the new products yourself, shop them at MakeupByMario.com and Sephora.com on Aug. 27.
Rating: