How This 23-Year-Old Model Made History on the Victoria's Secret Runway
If you go backstage at the Victoria's Secret Fashion Show, you can expect to see models rocking their trademark bombshell waves. This year, however, the looks were a little different thanks to Maria Borges, who chose to walk down the runway with natural hair — a first in the show's history. "I told my agent I wanted to walk in the Victoria's Secret show with my natural hair," Maria said. "I was nervous, but I had to do it. When they said yes, I didn't expect it, but I was so happy!"
The 23-year-old model sported a bright blue lingerie set with her vibrant set of wings, but all eyes were on her head. For the past two shows, Maria wore flowing hair extensions. Though she looked beautiful, this time around, she was even more magnetic and confident with her Afro.
A closer look at Maria's social media presence also reveals that this isn't the first time she's gone natural at big events. The Angolan model first cut her locks short for Givenchy's Fall 2015 show and continued to wear her hair natural on the runways for designers like Zimmermann and Ralph Lauren. We're psyched to see Maria giving a voice and face to the appreciation of natural hair and embracing one's own beauty. "Being yourself is always the right to do. By being yourself, I mean choosing the hairstyle that you want and not what people ask you to do in order to be beautiful or sexy in their eyes," she said.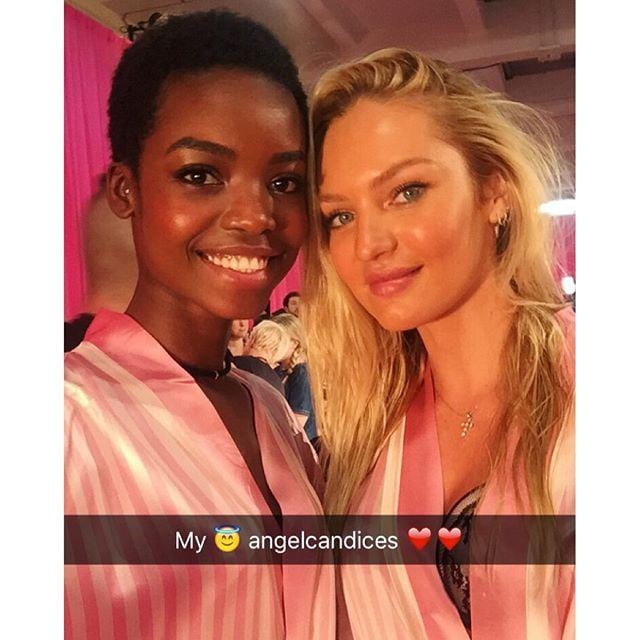 Victoria's Secret Fashion Show 2015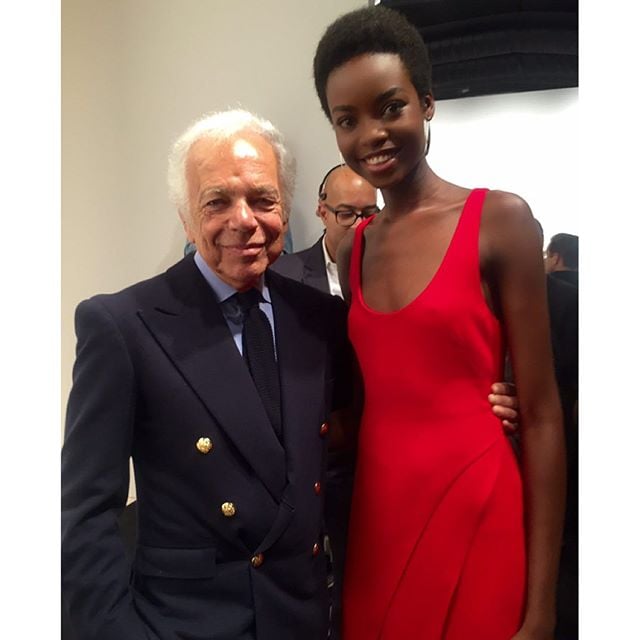 Ralph Lauren Spring 2016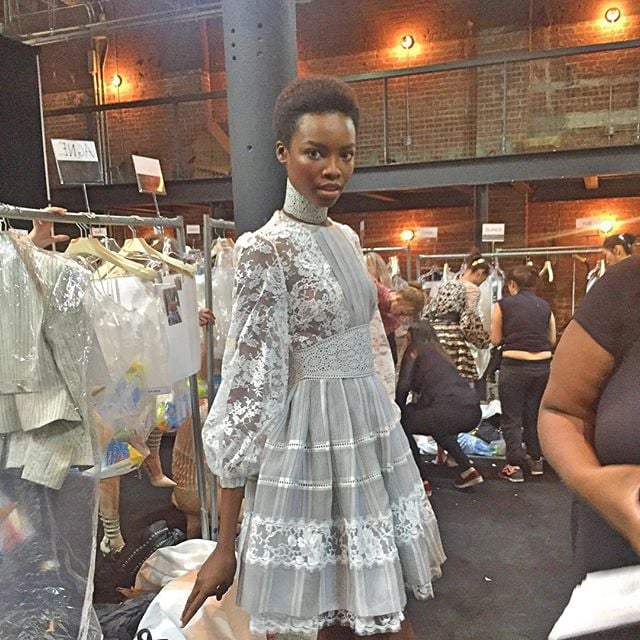 Zimmermann Spring 2016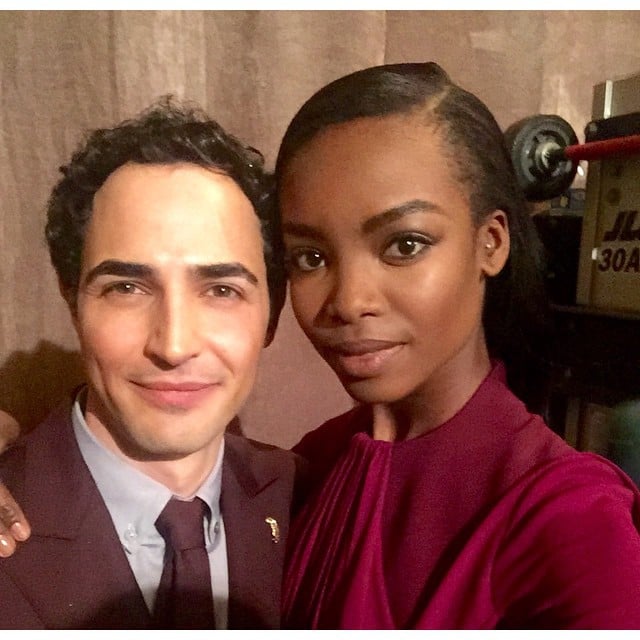 Zac Posen Spring 2016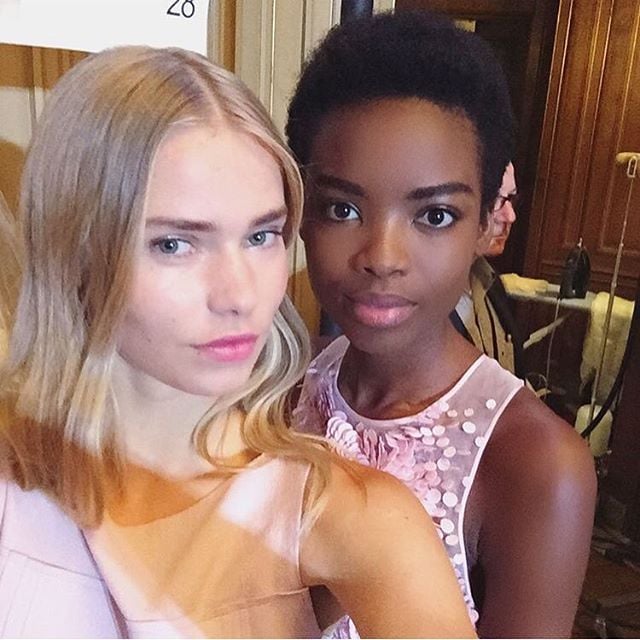 Carolina Herrera Spring 2015
Givenchy Fall 2015