Exclusive: Maybelline Is Launching 3 New Highlighters — Including Rose Gold!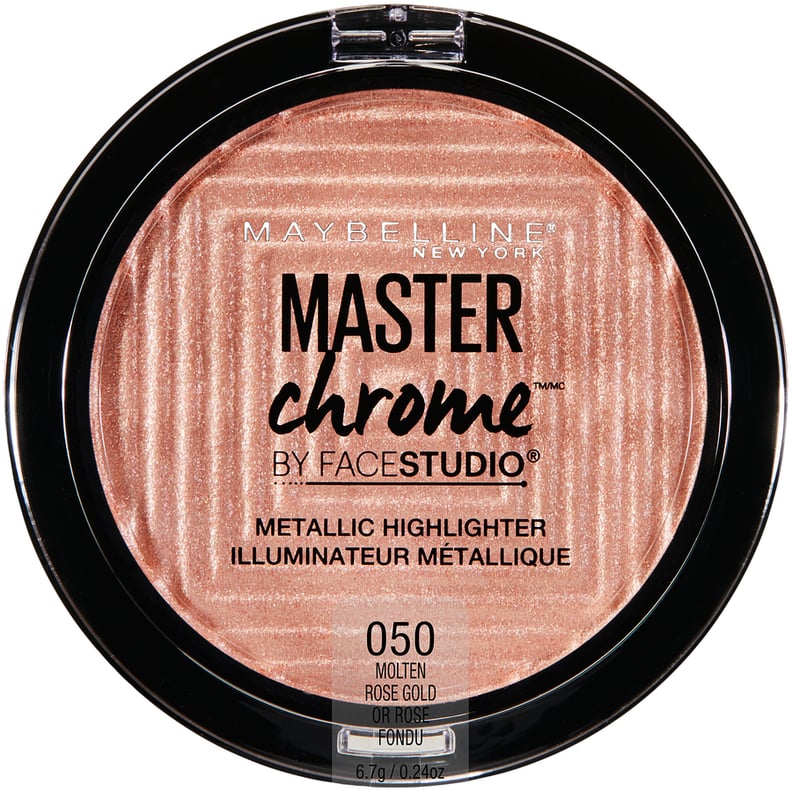 It's no secret that the beauty world has been obsessed with rose gold lately. From makeup brushes to curling irons, the pink metallic hue has won us over in every category of beauty. Now, it's making its way to our cheekbones. Maybelline is debuting a rose gold version of the beloved Master Chrome Metallic Highlighter ($10) that took Instagram by storm, and we got our hands on it first.
Debuting this week online and in drugstores starting January 2018, the rosy-tinted highlighter has a chrome, metallic finish. A little goes a long way, thanks to its highly pigmented formula, and it finishes seamlessly on the skin with no glitter or dusty fallout. Use a fan brush for a very light, natural glow or use your fingers for a more intense color payoff. We tested it both on a medium/dark skin tone and a fair one and found that it's equally brilliant on both.
As if that news weren't exciting enough, POPSUGAR can exclusively reveal that this week Maybelline is also launching Master Holographic Prismatic Highlighters ($10), a new collection of highlighters. This formula has a more sheer, glittery finish and, like the name suggests, shifts colors in different light.
There are two shades to start: a pearlescent opal and an iridescent lavender (so on-trend!). Whether or not you think the unicorn beauty phenomenon is dead, these strobing powders definitely look and feel straight-up magical. Imagine you crushed up actual diamonds into a powder — that's the best way to describe how these highlighters reflect the light and sparkle.
But there's only so much you can glean from words. Ahead, get a closer look at the new launches and check out swatches to really get an idea of the otherworldly glow coming your way soon.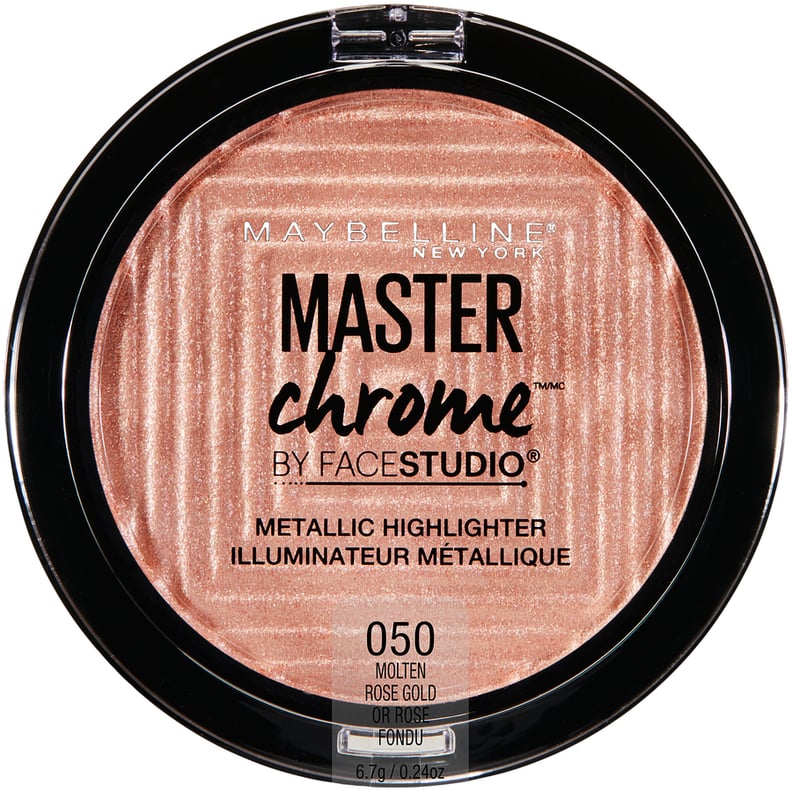 Maybelline Master Chrome Metallic Highlighter in Molten Rose Gold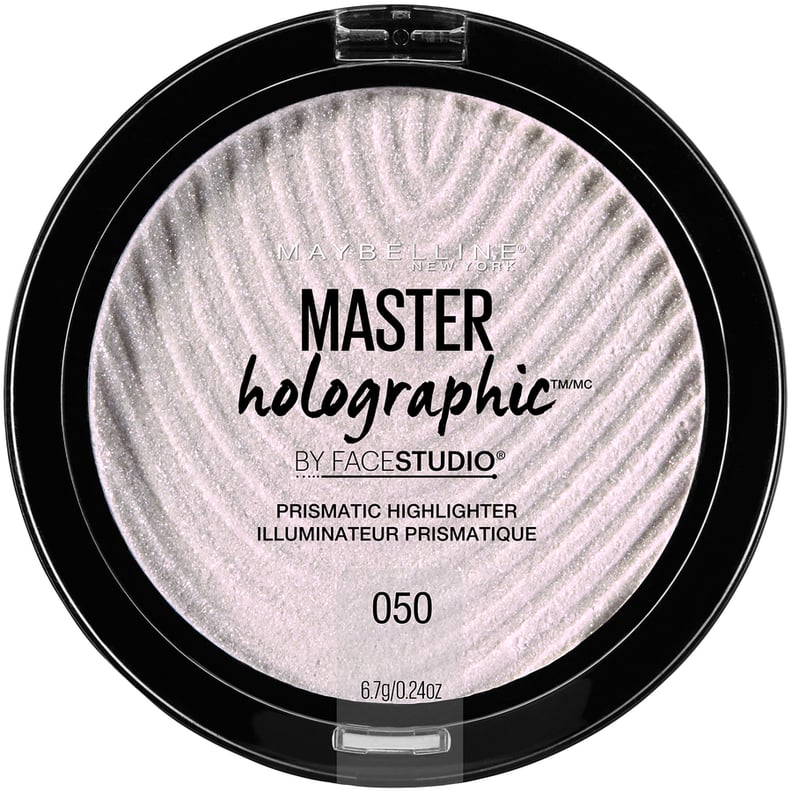 Maybelline Master Holographic Prismatic Highlighter in Opal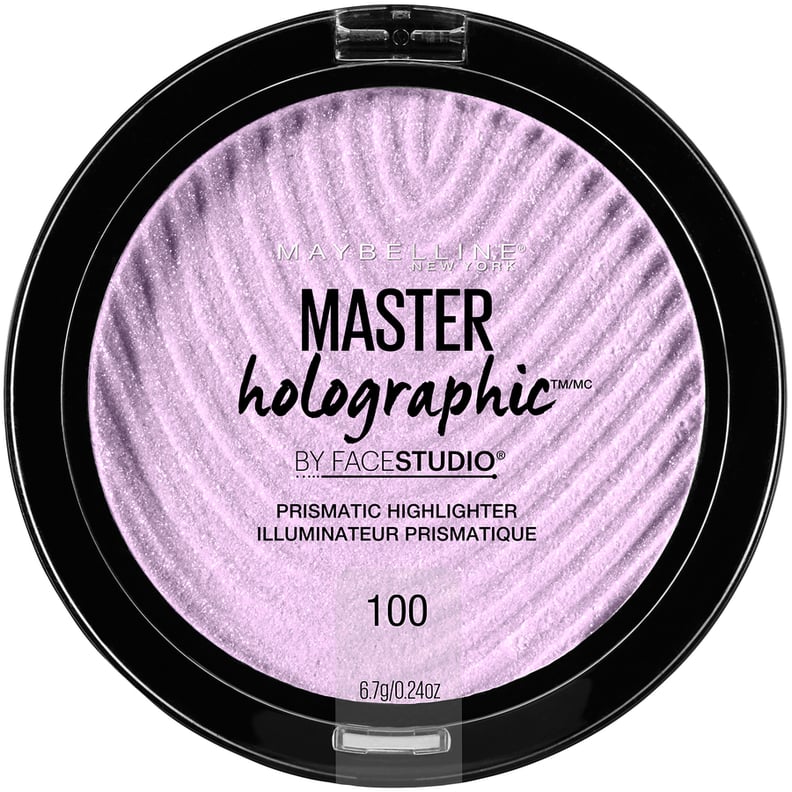 Maybelline Master Holographic Prismatic Highlighter in Purple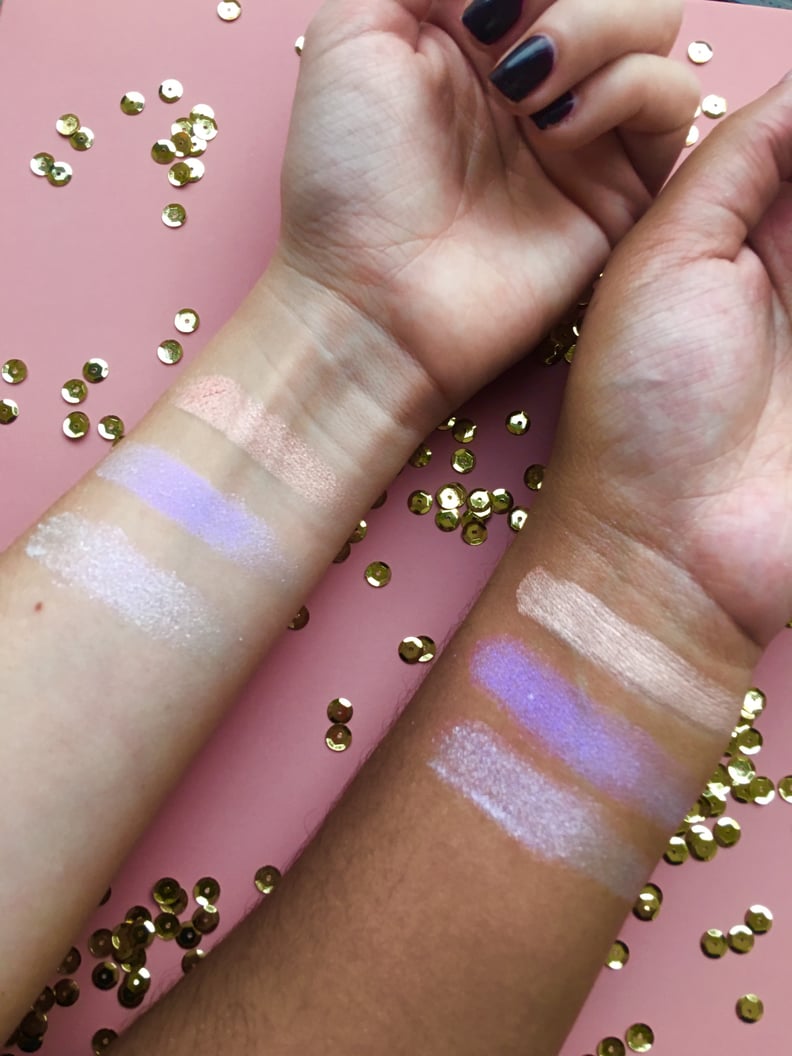 Swatches of All Three New Maybelline Highlighters
From top to bottom: Master Chrome Highlighter in Rose Gold, Master Holographic Prismatic Highlighter in Purple, and Master Holographic Prismatic Highlighter in Opal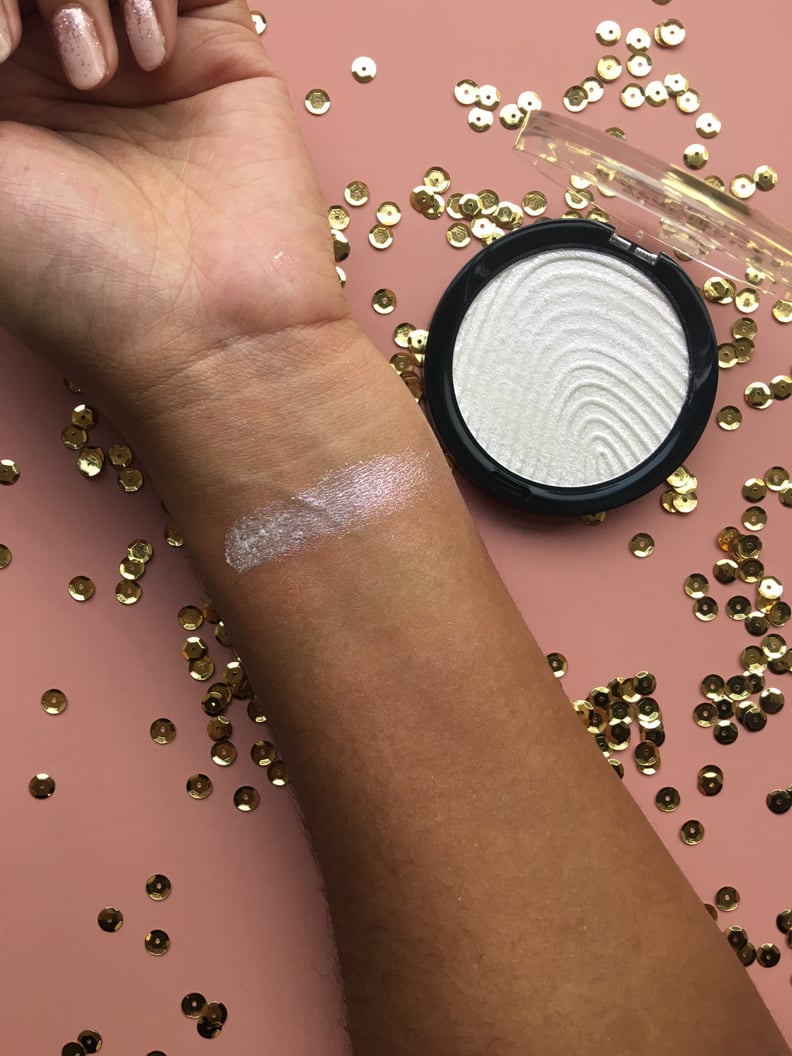 Maybelline Master Holographic Prismatic Highlighter in Opal Swatch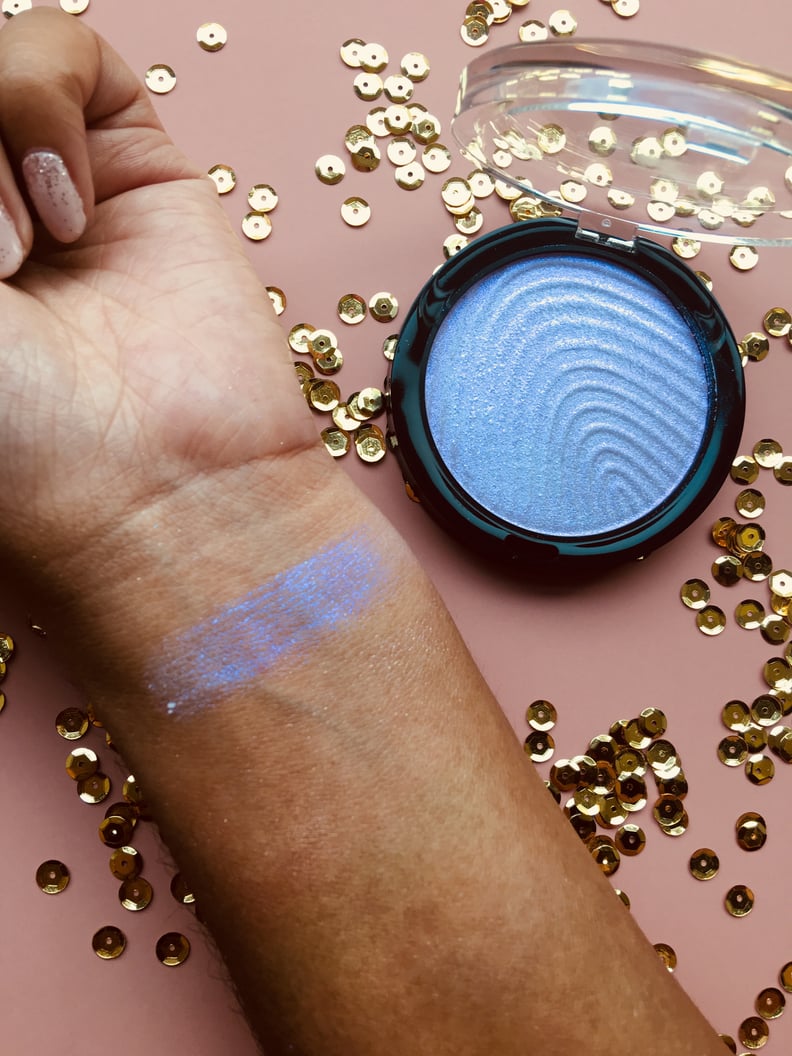 Maybelline Master Holographic Prismatic Highlighter in Purple Swatch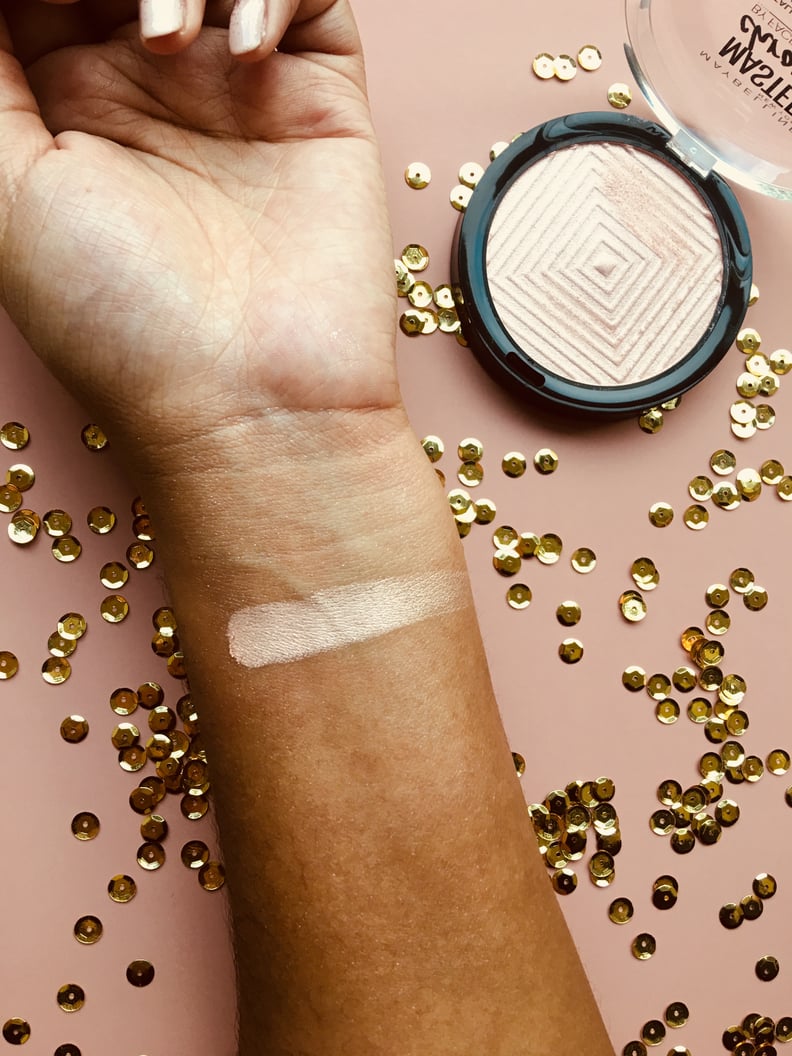 Maybelline Master Chrome Metallic Highlighter in Molten Rose Gold Swatch