Guys, We Need to Talk About These New Maybelline "Un-Nudes" SuperStay Colors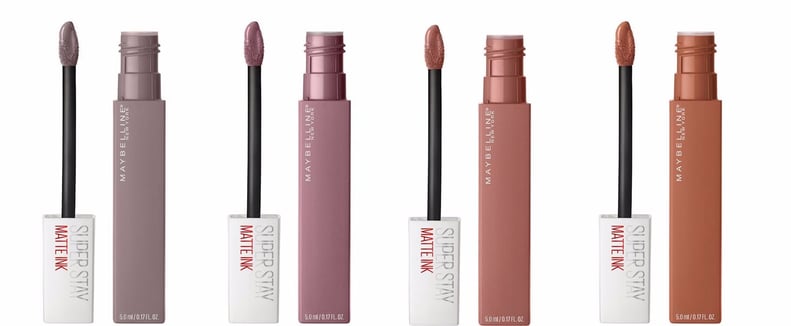 Maybelline's SuperStay Matte Ink liquid lipstick — you know, those tubes of crazy-pigmented, last-through-lunch formulas you probably have several shades of living in your beauty bag — just got even better. To know SuperStay ($9) is to love it, and it's often cited by beauty editors as a top must-have drugstore product. Perhaps most ubiquitous with SuperStay (other than the fact that it, you know, stays on) is its color range. We're talking 20 popping shades that all make a statement, such as the eggplant Escapist and cherry-red Pioneer.
The line just added 10 new colors, in a range of modern, muted neutrals. While that wouldn't really be huge news given the naked-lip-loving world we currently live in, we are so into the inclusive way Maybelline has gone about crafting these shades.
"Nude" is a particularly loaded term, because the sandy pink color it's often marketed as is, quite frankly, not what most people look like naked. We've all been guilty of using "nude" as a throwaway placeholder in the beauty world. Unfortunately, such lack of representation excludes people with deeper skin tones from using those products. In response, the artist collective Nude Against Nude has campaigned for retiring the word in favor of the more-encompassing "neutral" when describing colors.
That's why we're so obsessed with Maybelline's Un-Nudes Collection (other than the fact that the colors are just really, really pretty). In a lineup that includes greige and dark pinot as "nudes," the drugstore brand is clearly playing around with our expectations of what the hue should be. That's because there's no one way to do neutral. As a rep for Maybelline told Byrdie, "The un-nudes collection is a new take on nudes, pushing the limits of a nude lip color. Nudes are no longer your standard beige rather they are going from deep browns to gray lavenders and everything in between."
Ahead, see every Un-Nude shade you can now hoard, via online purchase only. The brand has implied that these colors will also be hitting your drugstore beauty aisle in January 2018.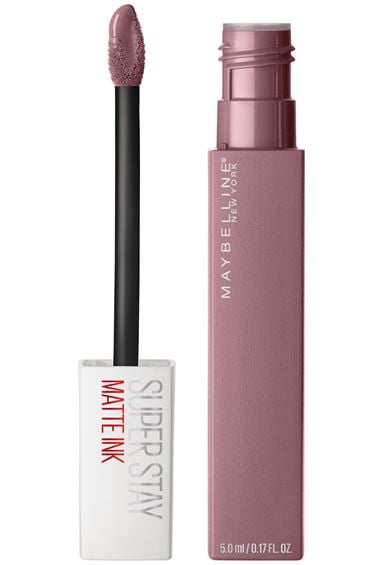 Maybelline SuperStay Matte Ink Un-Nude Liquid Lipstick in Visionary
Maybelline SuperStay Matte Ink Un-Nude Liquid Lipstick in Visionary ($8)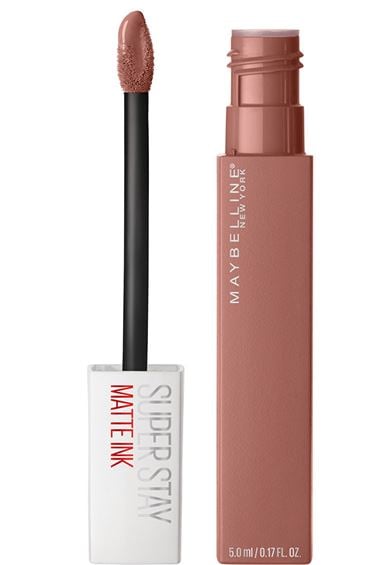 Maybelline SuperStay Matte Ink Un-Nude Liquid Lipstick in Seductress
Maybelline SuperStay Matte Ink Un-Nude Liquid Lipstick in Seductress ($8)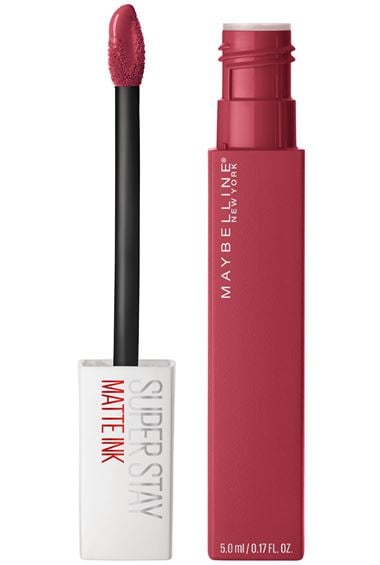 Maybelline SuperStay Matte Ink Un-Nude Liquid Lipstick in Ruler
Maybelline SuperStay Matte Ink Un-Nude Liquid Lipstick in Ruler ($8)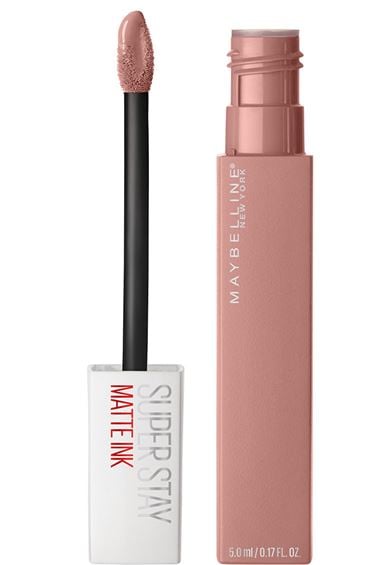 Maybelline SuperStay Matte Ink Un-Nude Liquid Lipstick in Poet
Maybelline SuperStay Matte Ink Un-Nude Liquid Lipstick in Poet ($8)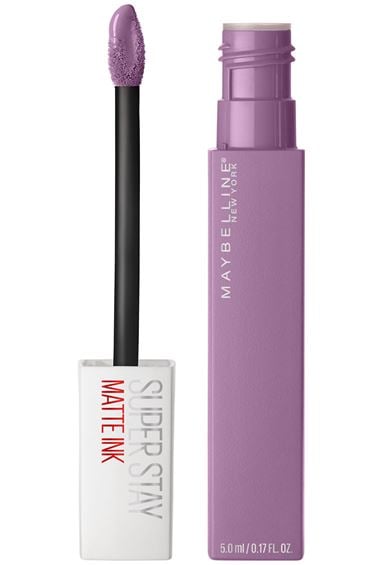 Maybelline SuperStay Matte Ink Un-Nude Liquid Lipstick in Philosopher
Maybelline SuperStay Matte Ink Un-Nude Liquid Lipstick in Philosopher ($8)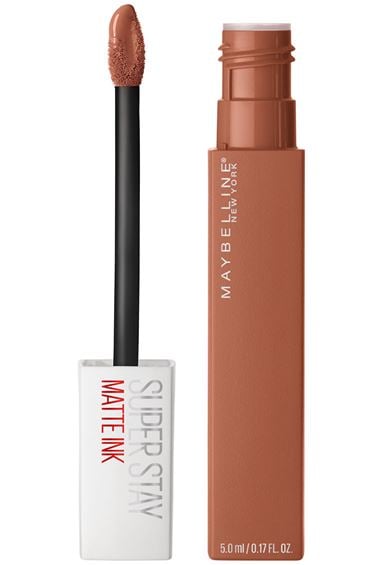 Maybelline SuperStay Matte Ink Un-Nude Liquid Lipstick in Fighter
Maybelline SuperStay Matte Ink Un-Nude Liquid Lipstick in Fighter ($8)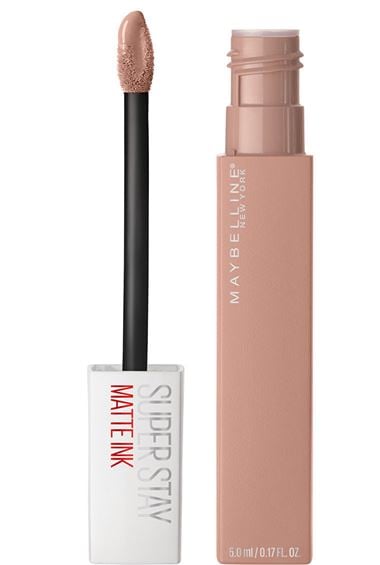 Maybelline SuperStay Matte Ink Un-Nude Liquid Lipstick in Driver
Maybelline SuperStay Matte Ink Un-Nude Liquid Lipstick in Driver ($8)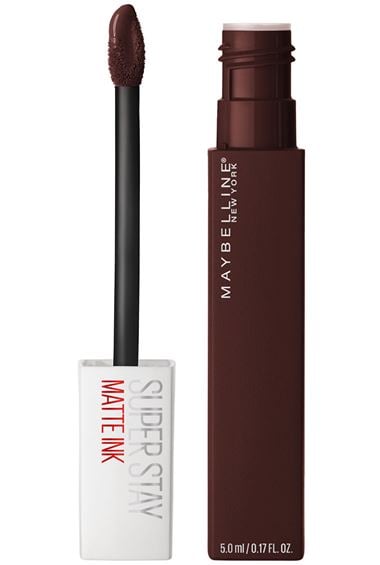 Maybelline SuperStay Matte Ink Un-Nude Liquid Lipstick in Protector
Maybelline SuperStay Matte Ink Un-Nude Liquid Lipstick in Protector ($8)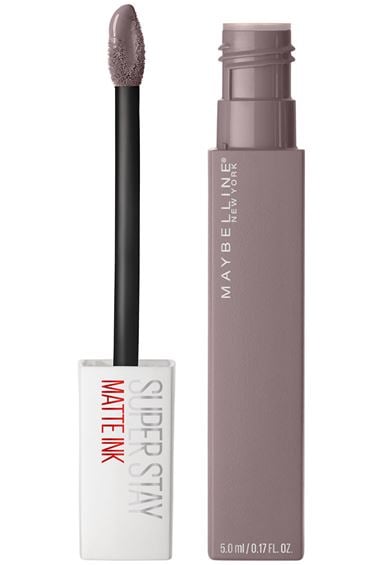 Maybelline SuperStay Matte Ink Un-Nude Liquid Lipstick in Huntress
Maybelline SuperStay Matte Ink Un-Nude Liquid Lipstick in Huntress ($8)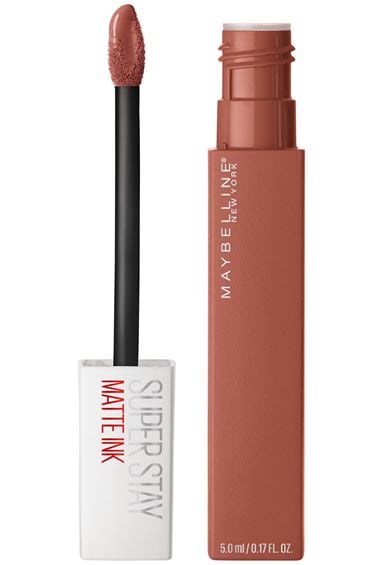 Maybelline SuperStay Matte Ink Un-Nude Liquid Lipstick in Amazonian
Maybelline SuperStay Matte Ink Un-Nude Liquid Lipstick in Amazonian ($8)