Miley Cyrus Will Inspire You to Finally Embrace the Glitter Roots Trend
We're completely digging Miley Cyrus's look from her recent appearance at the ONE Campaign and (RED)'s AIDS benefit concert. Not only did she trade her usual ultracolorful getups and faux locs for a more natural style (for Miley, anyway), she was rocking glitter roots!
Instead of offsetting her pink plastic outfit with crazy accessories, Miley opted for a deep side part accented with a patch of hot-pink glitter. Recently, women have been sprinkling shimmer on their scalps to cover their grown-out roots (and to show their holiday spirit).
As it turns out, Miley is ahead of the trend! This isn't the first time the star rocked sparkly strands. Read on for proof that she's the ultimate beauty badass . . . and that you can never have too much glitter.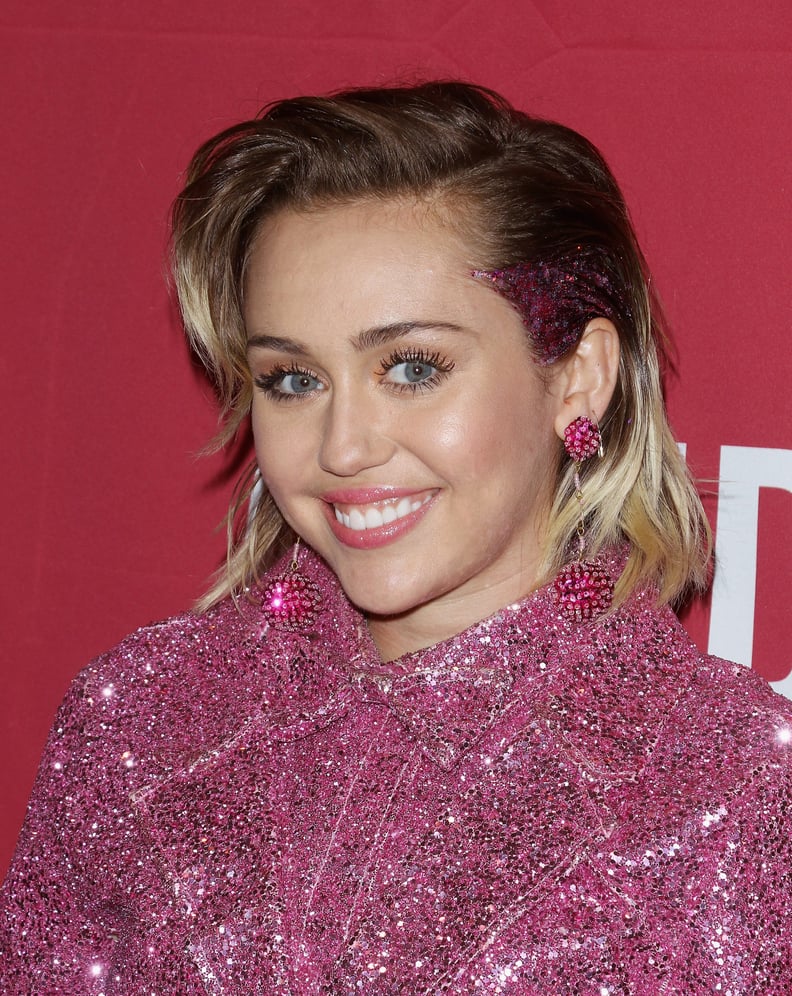 During her appearance at ONE Campaign and (RED)'s It Always Seems Impossible Until It Is Done 10th anniversary celebration in December 2015, Miley flashed a hot-pink patch of glitter on the sides of her hair to match her sequined ensemble.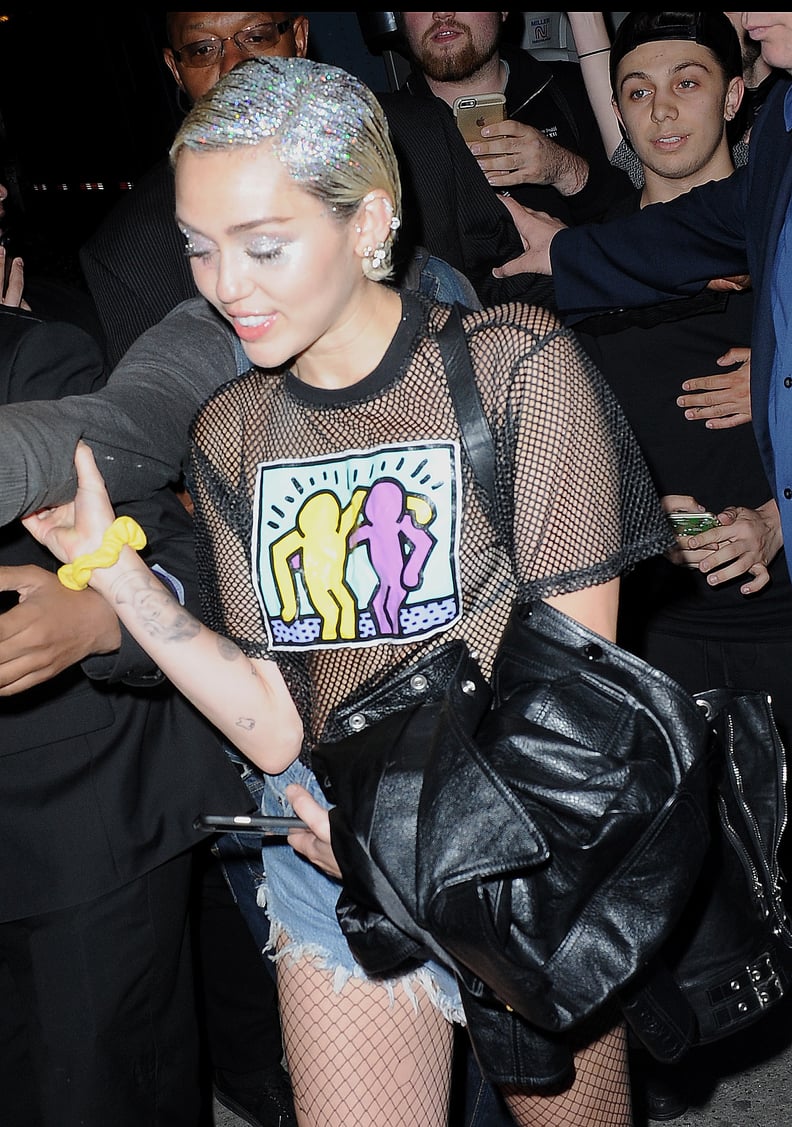 While strolling through John F. Kennedy International Airport in New York City, she sported metallic glitter dusted on her eyelids and slicked-back hair.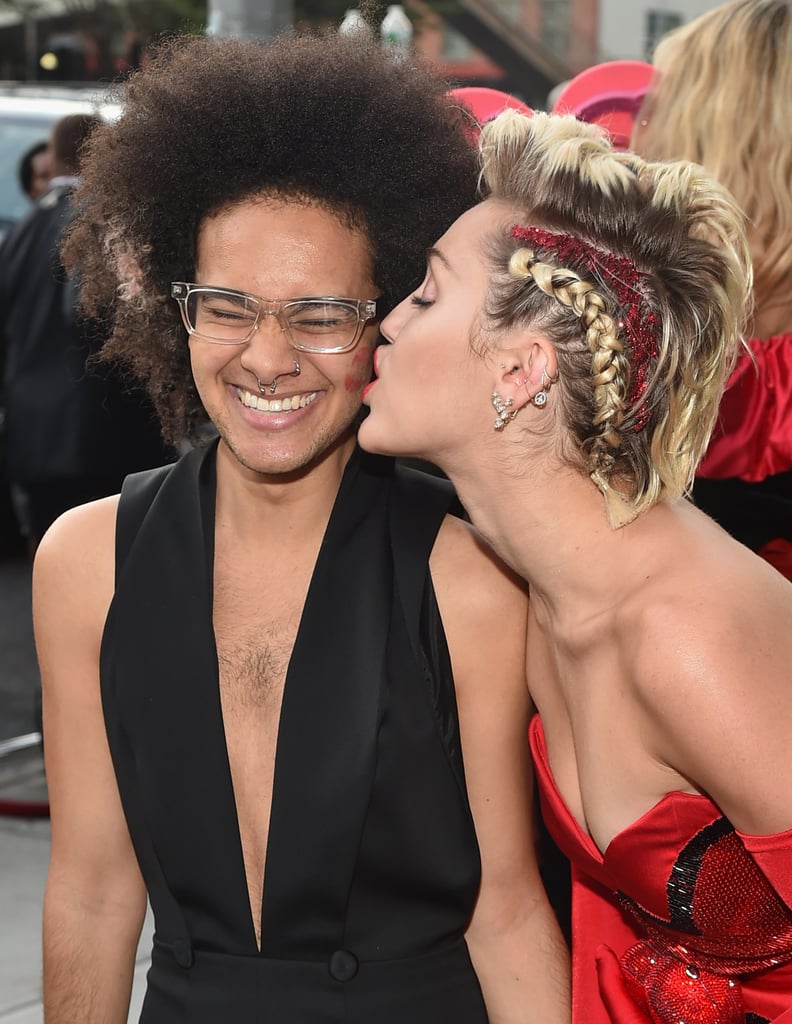 At the 2015 amfAR Inspiration Gala, she accented her edgy side braid with a ruby-red shimmer streak on her scalp.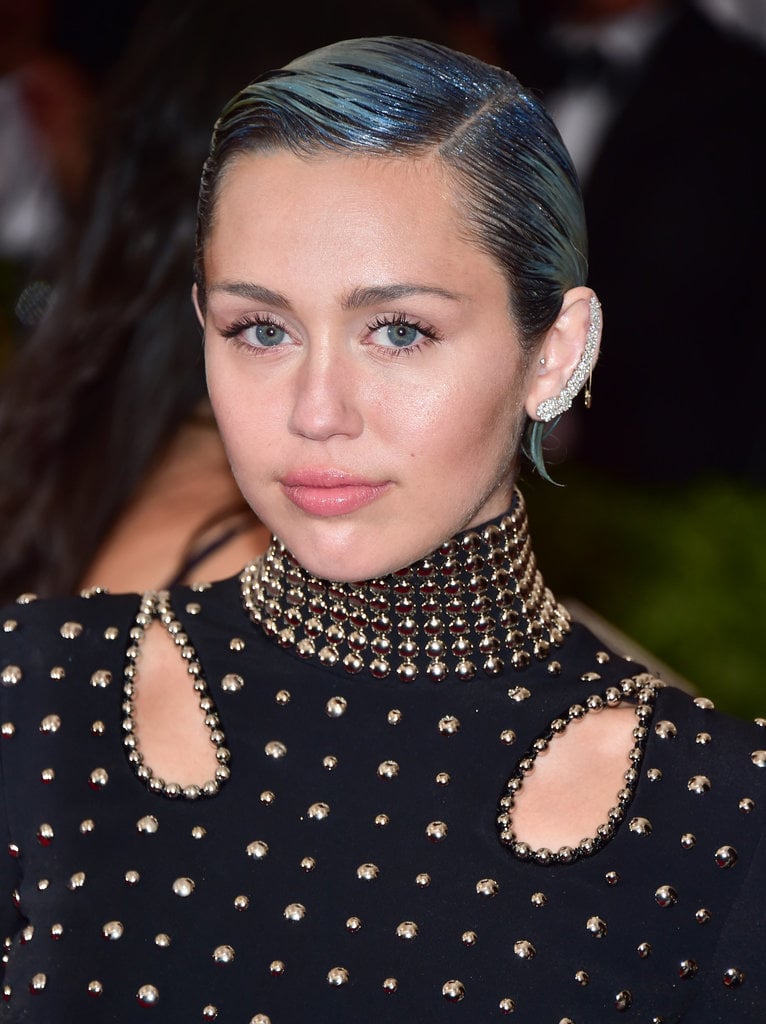 At the 2015 Met Gala, Miley created an ombré illusion on her mermaid-blue pixie by dusting royal-blue glitter at her roots.